This holiday has already been filled with glasses of bubbly, a family dinner at our favorite restaurant, & snuggles with babies. After several weeks of intense stress, I am feeling my body finally start to relax in the suburbs. My main goals for this weekend – eat a breakfast sandwich every day, spend time writing for myself, & begin my Christmas shopping.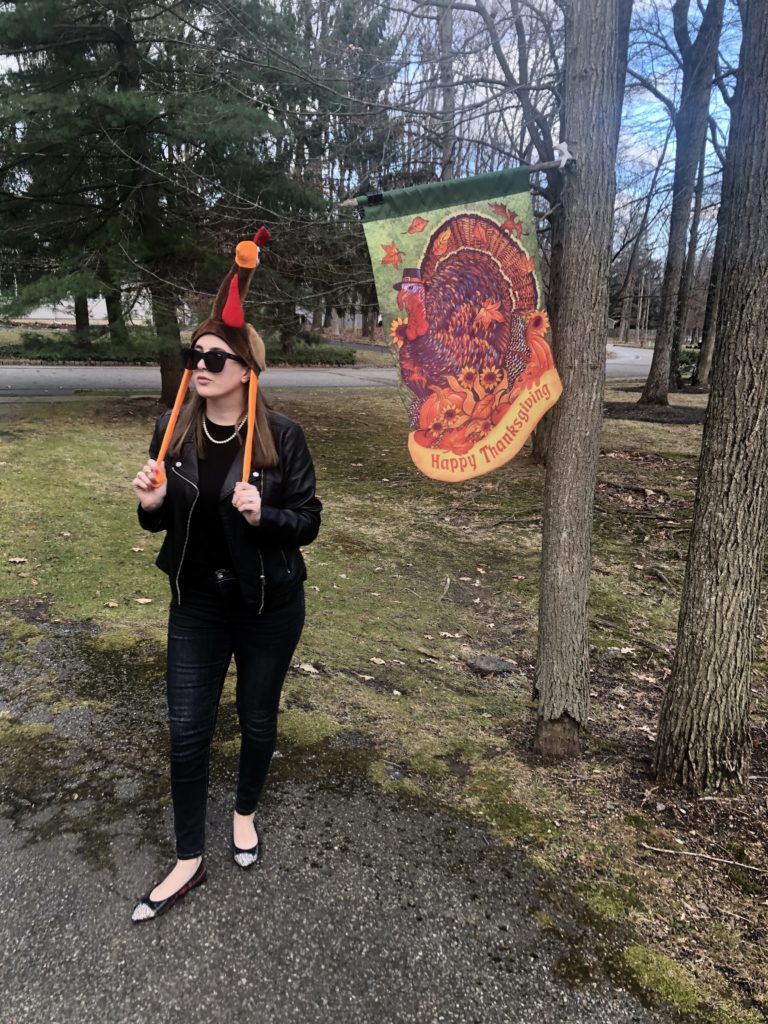 Thanksgiving usually involves a photo shoot with this kooky turkey hat, brunch at my parent's kitchen table, & a reminder to be grateful.
A quick list of what I am feeling extra thankful for this year:
My entire family & their collective ability to care deeply about the big & small moments of life
My niece & my nephew – Abby & Luke – who make every single day better with their sweetness
The vibrancy of New York City
My college friends who in every way possible continue to show up for me with loyalty & hilarity
My hometown friends who have known me for years & stuck with me through it all
Living with Steph in our first apartment, witnessing daily her ridiculously fun, loving, kind way of life
In addition to recognizing the joy of the season, I am extending my heartfelt wishes that we all find peace in the homes of our families & in our own quiet moments. Stress, for various reasons, can be an underlying theme of the holidays. Even as I write this, I started berating myself for all the content I should have prepared, the tasks I did not accomplish before coming home, etc.
I am pausing instead to shift my mindset towards calmness. As I kickstart the holidays, I am challenging myself to focus on my mental & physical health as much as the celebrations with my loved ones. All my love to you & yours!
Xx,
Erin