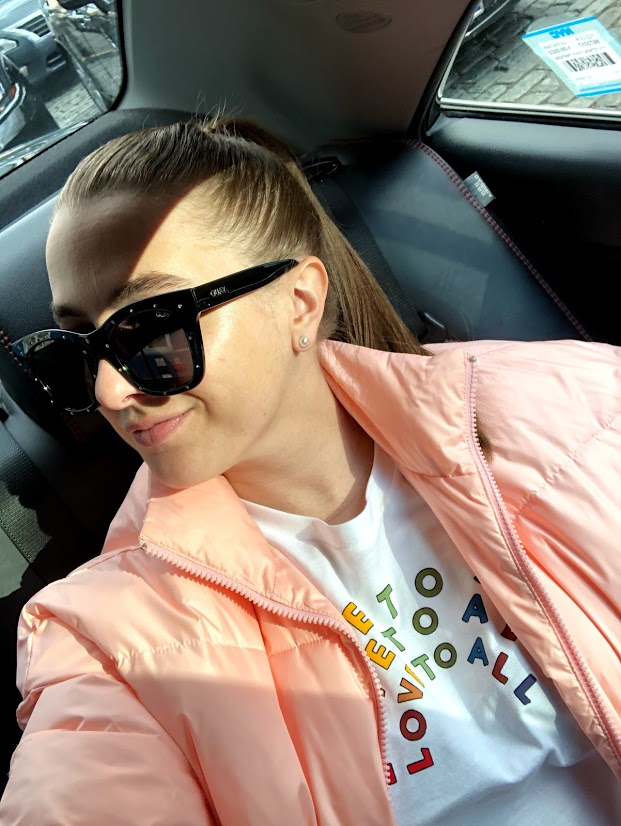 Major shout-out to anyone who kicks off their full plan for the year ahead in January. I am usually not one of those people, but I am committed to purposeful growth, even if it takes me a bit longer to initially get started. Before I dive into my focus for 2021, I needed to revisit my last post of formal goals.
2018 was a YEAR OF MORE. This post had sweeping intentions for different areas of my life; yet, it was not super specific. In order to improve my turn-around, I broke my next post into a list of concrete goals. The end of 2019 into 2020 was classified as the YEAR OF CHALLENGE. It is kind of ominous looking back at that word not knowing what actually was to come.
It goes without saying that the past year was overwhelming in so many ways as our country faced a pandemic, an urgent call for racial justice, a bitter election cycle, & more. I honestly didn't think much about my goals day to day.
In fact, I felt extremely stagnant for the majority of the past year. In reviewing the results, though, I see a few glimmers of tangible improvement in a couple areas of my life. My initial list of goals was broken down into five specific categories. I did not cross every item off my list. In fact, more items were not done then were actually done. All the same – progress is progress. I am choosing to focus on the positives in regards to this effort while giving myself grace in the context of 2020. Amidst the darkness, there were some cracks of light.
NEW YORK CITY

Attend a performance for the New York City Ballet, the Metropolitan Opera, or the New York City Philharmonic

I did not accomplish this task. Still kicking myself for not splurging on tickets for the screening of "Harry Potter & The Sorcerer's Stone" accompanied by the New York Philharmonic. As soon as these are available again, I will be purchasing.

Join another rec soccer league

Another item that I put off that I wish I had not. Maybe I can look again at options in late spring / early summer later this year!

Buy a pretzel from a vendor near Central Park

This is literally the easiest task on my list, but I failed to purchase this classic city snack. This will have to change as soon as possible.

Pick a local organization to devote my time & resources to

During the summer, I searched for organizations I could support with both monthly donations & crowd-sourced fundraising through social media. I chose THE LOVELAND FOUNDATION, a national organization that offers free therapy to Black women & girls, as well as THE SYLVIA RIVERA LAW PROJECT, a New York City based organization that seeks to increase the political voice and visibility of low-income people and people of color who are transgender, intersex, or gender non-conforming. I am dedicated to continuing these efforts in 2021.

Visit all five boroughs at least once

I live in Manhattan & I did visit Brooklyn several times over the last few months. However, I have yet to make it to Queens, Staten Island, & the Bronx. More cross-borough travel is on the horizon.

HEALTH & WELLNESS

Begin using an electric toothbrush

Checked this one off as my parents gifted me one for Christmas!

Learn how to cook three new meals
Devote time to meeting with a therapist in person who I can make semi-regular appointments with

Of everything I sought to do in my "Year of Challenge", this is the one that I am most proud of. I could write a whole separate post on the benefits of going to therapy for me. My weekly session has helped me manage state of the world anxieties, daily stressors, & personal worries about my loved ones. In addition to feeling calmer day to day, this work also gives me greater confidence & clarity in pursuing my individual truths. If you are considering therapy, I can offer help in weeding through resources, especially if you are in New York City. I wish I had started sooner, but I am exceptionally grateful to be in a consistent routine now.

Journal once a week

Journaled a few scattered times but not nearly often enough.

Make an appointment for a facial

I did this right before New York Fashion Week last February. My visit to the MARIO BADESCU SPA was wonderful! I received the standard European facial. The team was professional & kind, while the service itself was affordable & luxurious! I will definitely be going back sometime soon.

LOVE & FAMILY

Book a special Christmas outing with Steph

Happy we made time for this at the end of 2019. We spent a cold day together shopping for gifts at the Union Square Holiday Market. We grabbed a late lunch at a cozy diner & then met up with my siblings that evening for MATT ROGER'S SHOW at Joe's Pub.

Visit my Grandma specifically to write down more about our family's history

Prioritizing this in the year ahead, especially as our beloved matriarch will be getting her second dose of the COVID-19 vaccine in just a few weeks. I am extremely proud of her resolve to stay strong for all of us during this overwhelming year. I love you, Grandma Bunny.

Create photo books of my niece & my nephew for their parents & my parents

Still on my list & hoping to tackle this soon.

Create an easy to use family calendar for shared dates during the holidays that are important for everyone to know

My dad took care of this item for all of us. Thanks a lot, JC!

Plan a romantic getaway with Steph

Last January, we went to Hudson, New York for a long weekend. I wrote all about it HERE. Cannot wait to return in the warm weather.

BUSINESS & FINANCES

Improve the user experience on this blog by adding a mobile menu, updating the homepage, & creating a shopping page

Did not accomplish a single item on this list, but I will be revisiting this goal in 2021.

Coordinate three major collaborations with brands I want to work with this year

Another aim that fell short. I have started my list of brands that I want to partner with in the year ahead.

Investigate options for legally formalizing my business

Technically, this item has been finished! A big thank you to my brother-in-law, Blake, for walking me through the whole LLC creation process.

Pay off my current credit card bill, as well as pay back personal loans to loved ones

In addition to starting regular therapy, this is the goal that I was most happy to make progress on. I am no longer carrying a credit card balance & I was able to pay my parents back the loan they gave me when I moved apartments. These are small steps to greater financial security, but I am thankful to have been able to make them.

Learn more about investing in the stock market

So far, all I have done is put a minimal amount of money in my Fidelity brokerage account. In just about a month, the overall amount has grown. Committed to learning more about this topic next year.

TRAVEL & EXPERIENCES

Go roller skating

My best friend, Marguerite, purchased roller skates in quarantine. Maybe I can convince her to give me a lesson???

Read ten brand-new books

I did read at least ten books in the last year. Will share that list on the blog soon.

Organize a sleepover party for my younger cousins at my apartment

Cousins – this will happen when it is safe enough to have you all over!

Take a dance class

Although Steph & I had several living room dance parties to "Future Nostalgia", I did not take any formal classes.

Visit a state that I have never been to

Giving myself a pass on this one; hoping to visit more new states when travel is a bit easier to coordinate.
This next section was a list of everyday actions.
DAILY INTENTIONS
Text, call, email a friend or family member

My communication with loved ones dramatically increased, due to COVID-19, discussions about the 2020 election, etc.

Walk 10,000 steps

This was often a hit or miss goal. I am reincorporating short daily walks back into my routine now, which I think will help my overall well-being.

Utilize time on the subway better – read, draft posts, and/or listen to podcasts

Considering I was barely on the subway in 2020, I think I can just skip this one.

Remember daily birth control pill

This has been the hardest daily task for me to improve on for years, but I honestly only missed my daily dose a few times.

Search for ways to incorporate more fruits & vegetables in to my diet

Tangible progress here – lots more salad, smoothies, etc. in the last year.
Reviewing the results of this effort gave me a big boost of inspiration.
Do you have a theme of your own for the year ahead?
Xx,
Erin