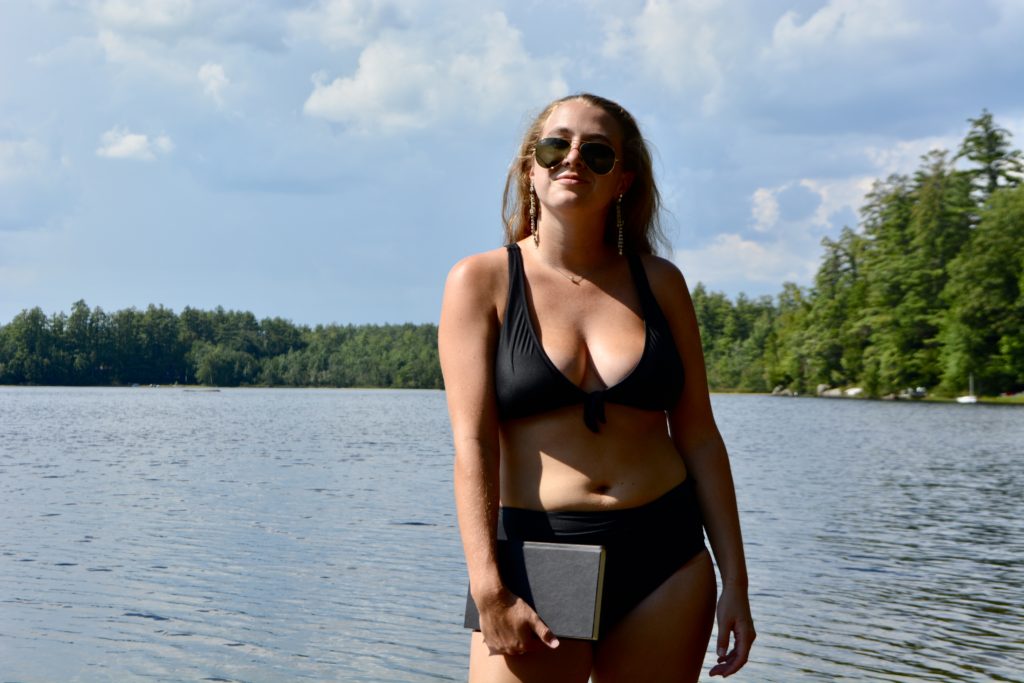 One of my goals for my YEAR OF CHALLENGE was to read 10 new books. I counted audio books, digital books, & physical books when reviewing my finished list. Click either the book covers or linked titles to purchase!
#1 UNTAMED by Glennon Doyle
This book has to be top of the list because it is by far one of the most influential books I've ever read. I think I need to devote an entire post to unpack how much this collection of essays made me think & feel. Glennon is a master in sharing her stories with vulnerability, humor, & compassion.
#2 BETWEEN THE WORLD & ME by Ta-Nehisi Coates
Ta-Nehisi Coates writes poignantly about his experience as a Black man in America in this book, recounting significant moments from his childhood to adulthood that emphasize the deep-seated racism in our country. His focus on the deadly implications of police brutality was extremely eye-opening. I am looking forward to reading more of Coates' work in the years ahead, in addition to keeping up with his ventures in television & film.
#3 LITTLE FIRES EVERYWHERE by Celeste Ng
I finished this right before the start of lockdown in New York City. It was a pretty quick story & I loved the intersections of family, community, & the overall questioning of right vs. wrong.
#4 EDUCATED by Tara Westover
This book struck a chord. Tara's journey to discover her own sense of self in a family that had an increasingly chaotic, dangerous impact on her psychological safety was challenging to read. I admire her courage in telling this story, as well as her detailed notes that indicate where she has different recollections than other members of her family during pivotal moments in their shared history.
#5 SISTER, OUTSIDER by Audre Lorde
At work, my LGBTQ+ community group (PRIDE) read this collection of essays and speeches together with our company book club. Audre's work forced me to reflect on the significance of multiple identities for each of us; she famously described herself as a "black, lesbian, mother, warrior, poet". One of her most thought-provoking pieces, "An Open Letter to Mary Daly", forced me to reflect on the dangers of non-intersectional feminism.
#6 RED, WHITE, & ROYAL BLUE by Casey McQuiston
This was the next pick in our PRIDE x book club collaboration. It had such a fun, romantic plot! Cannot recommend enough on a day where you need your spirits lifted. After witnessing the challenges of the 2020 election, it was joyful to imagine a gay love story in the midst of dramatic national politics.
#7 HIGH SCHOOL by Tegan & Sara
Our good friend, Melissa, gifted this book to Steph & I months ago. I finally read it during a long weekend at the lake last summer. It was such a special story. If you know a young queer person or a young creative person, I believe they would benefit from Tegan & Sara's insights.
#8 – #10 MY BRILLIANT FRIEND, THE STORY OF A NEW NAME, & THOSE WHO LEAVE AND THOSE WHO STAY by Elena Ferrante
Full disclosure – I read the first book in this series in 2019 when Steph & I took our trip to Italy. In the winter of 2020, I started listening to audiobooks again. At that point, I listened to books two & three in this series one right after another through Libby audio rentals. Similar to EDUCATED, there is a distinct arc across this series between those who remain in their childhood homes & those who venture elsewhere. Despite a few frustrating characters, I love the series so far & I need to borrow the fourth book to close out the plot later this spring!
Have you read any of the books on my list? Did you pick any good books in the last year? Let me know in the comments!
Xx,
Erin