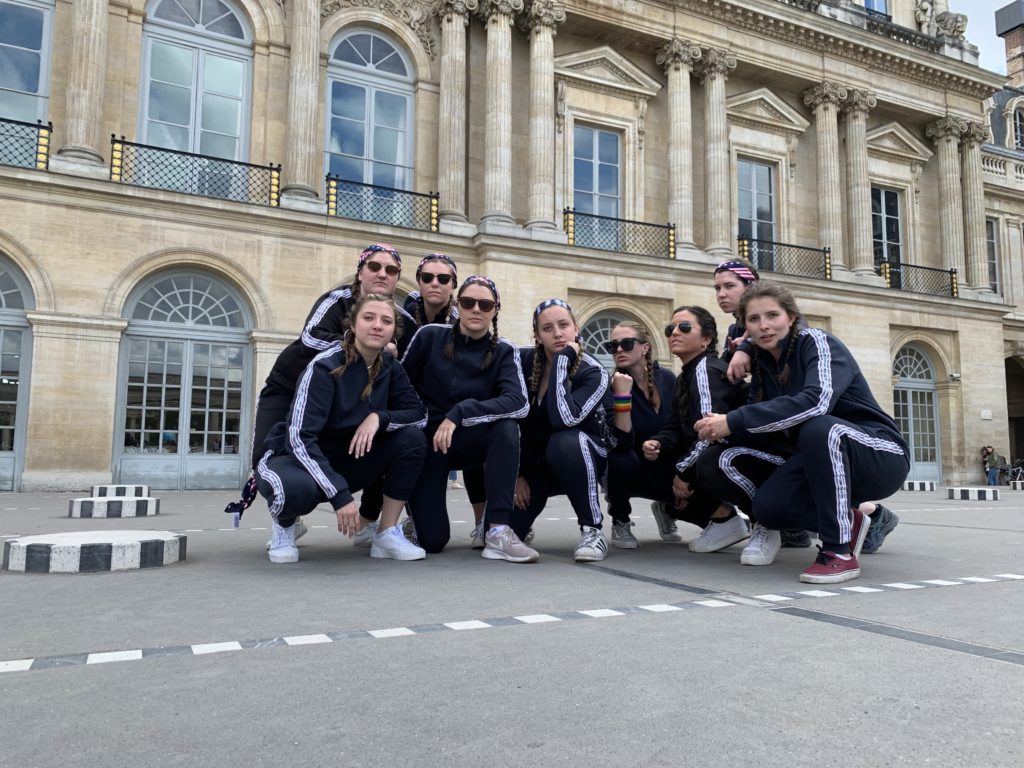 My passion for the USWNT has never been stronger. Their victory in the World Cup final this summer was more than a record-breaking athletic achievement. It was a huge validation of everything this team stands for – speaking out against misogynistic vitriol, pursuing equal pay, & joyfully dancing with purple hair. Cheering them on in person was just icing on the Parisian cake.
The ticker tape parade may be over, but I am committed to continuing to show up for women's soccer. One of the main reasons I am writing this post is to pour more passion into this sport that I have loved since I was in pre-school. Before I continue, a quick shout-out to NPR for writing THIS ARTICLE right after the World Cup. It inspired me to write this post to share more thoughts with my community here.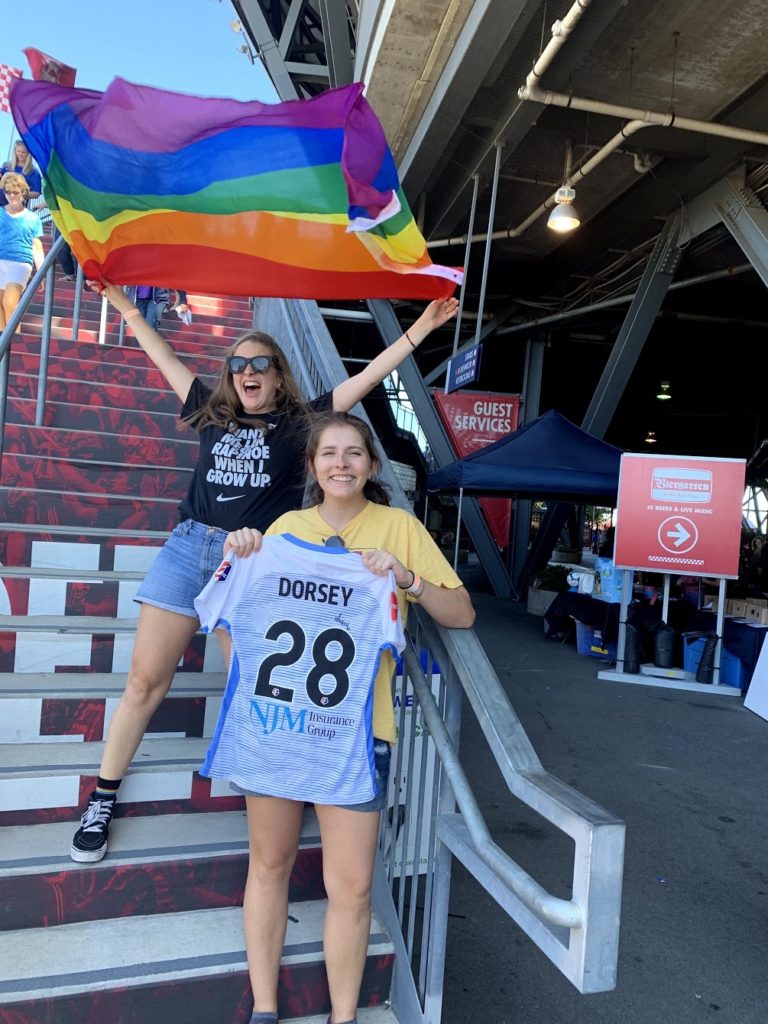 #1 BUY TICKETS TO GAMES
This is number one on the list because it is the most important. Buy tickets. Invite others to go with you. Fill the stadiums. If you are new to the soccer world, NWSL stands for National Women's Soccer League & USWNT stands for United States Women's National Team. Check out the NWSL SCHEDULE and/or the USWNT SCHEDULE & pick a game to attend! In 2015, my first road trip with Steph was for the last World Cup Victory Tour in Pittsburgh. The antics of that journey are a story for another day, but it was an invigorating experience to be in a sunny stadium full of excited fans. This past Sunday, Steph & I invited my sister, Meghan, plus our friends, Christina & Monica, to join us at the Sky Blue FC vs. Orlando Pride game at Red Bull Arena. We purposefully chose an NWSL game with lots of USWNT players on the rosters & we were thrilled that the crowd was amped at 11 AM. Shout-out to the @SOCCERGRLPROBS team for chatting with us at their booth after the game. It is important to remember that our country's team is able to compete at the World Cup level by playing in leagues throughout the other years. Those leagues need your support!
#2 HOST OR ATTEND WATCH PARTIES
Factor watching a game into your plan for the day, so watching soccer can easily be a social activity. If you cannot attend a game in person, gather a group to watch it on your TV or your laptop at home. Alternatively, invite friends to meet up at a local bar. We can all advocate for women's sports as a whole by asking our favorite joints to play these games on the main TVs – not just the one small TV in the back corner that only three people can watch at the same time. During Fourth of July weekend, almost my entire extended family watched the World Cup Final together. My grandma pulled out an American flag at halftime & we popped bottles of champagne at the end to celebrate their victory. Watching these games with other people increases the fun.
#3 ADVOCATE FOR EQUAL PAY & FAIR TREATMENT
If you are unfamiliar with the legal battle surrounding equal pay, THIS ARTICLE from ESPN explains it very well. In addition to continuing their current litigation, I was pumped to read about this team's COLLABORATION with the Time's Up organization. Together, these groups are focusing on how women in power can help advocate for nationwide equal pay for women. I will be writing letters to my government representatives, as well as USSF, in order to show my support for these women. In addition to supporting their fight for equal pay, I also think it is important to speak out when others seek to put this team down in completely biased ways. There was an article in Newsweek that sought to claim that the manner in which the USWNT was celebrating and/or speaking out after the World Cup was turning Americans away from supporting this team & this sport. I will not link to the article because that ignorant man does not deserve our clicks. Not only was this article extremely out of touch with people who love women's soccer, it was truly just a thinly veiled attack on these bold players. They represented our country on an international stage with dignity & poise & their spirit invigorated our nation. My blood was boiling that their outspoken, valid criticism of discriminatory treatment & a president who does not support them was met with disdain by certain people. It does not need to be stated, but I will say it anyway. Dissent is patriotic, especially within an administration that refuses to treat queer folks, women, & cultural/religious/ethnic minorities with dignity.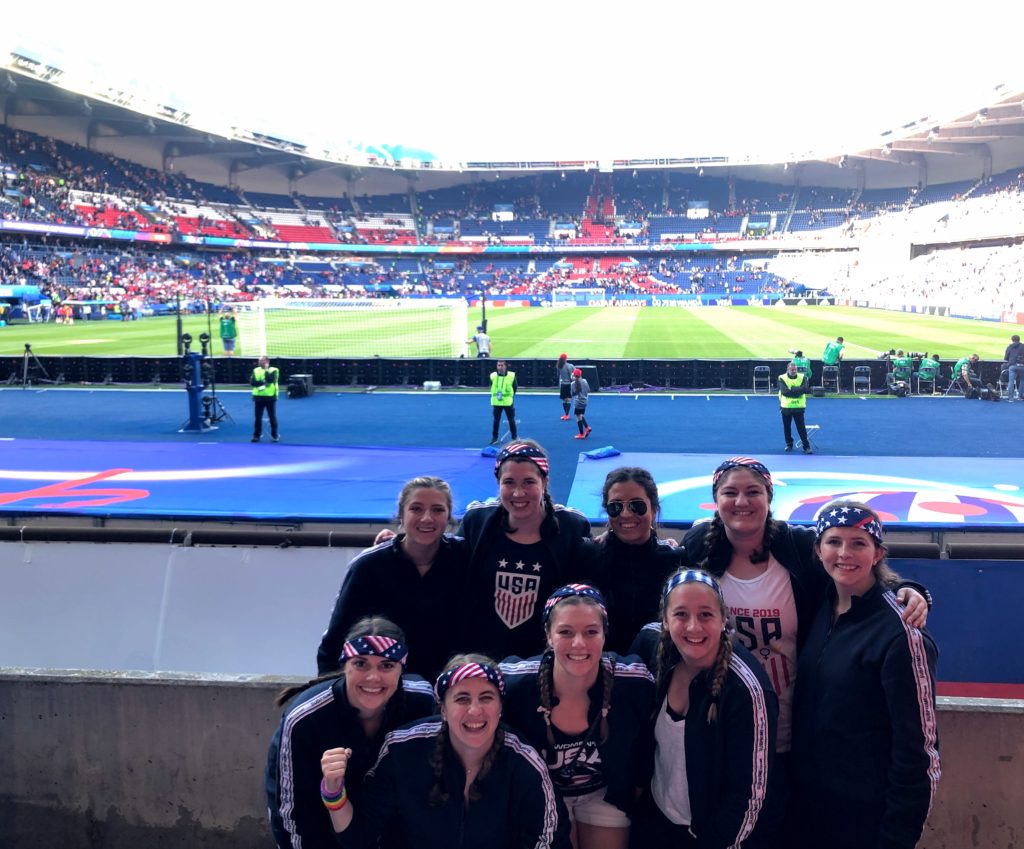 #4 SHARE YOUR PASSION WITH OTHERS
Create fans in your own circles. Promise to take your niece & nephews to a game. Tell your co-workers there is an important match coming up. At my office's most recent town hall this summer, I made an announcement to about one hundred of my co-workers reminding them that the USWNT semi-final World Cup game was airing the next day. Steph's best friend, Christina, was not a soccer fan before she joined joined us in France. Now, she regularly sends us news articles & Instagram posts about the team. She also was one of the people who came to the game with us at Red Bull Arena! More fans = more fun.
#5 FOLLOW YOUR FAVORITE PLAYERS
This may sound like a simple action, but numbers matter. First, if you are an athlete with a large social following, that fact alone could make an impact on sponsorship opportunities. Second, it increases the collective power & influence of these women when we create content supporting their achievements. For reference – check out these posts on my INSTAGRAM feed – #1, #2, & #3. Third, the USWNT are some of the funniest personalities on social media. I love following ALI KRIEGER, MEGAN RAPINOE, TOBIN HEATH, CHRISTEN PRESS, & ASHLYN HARRIS.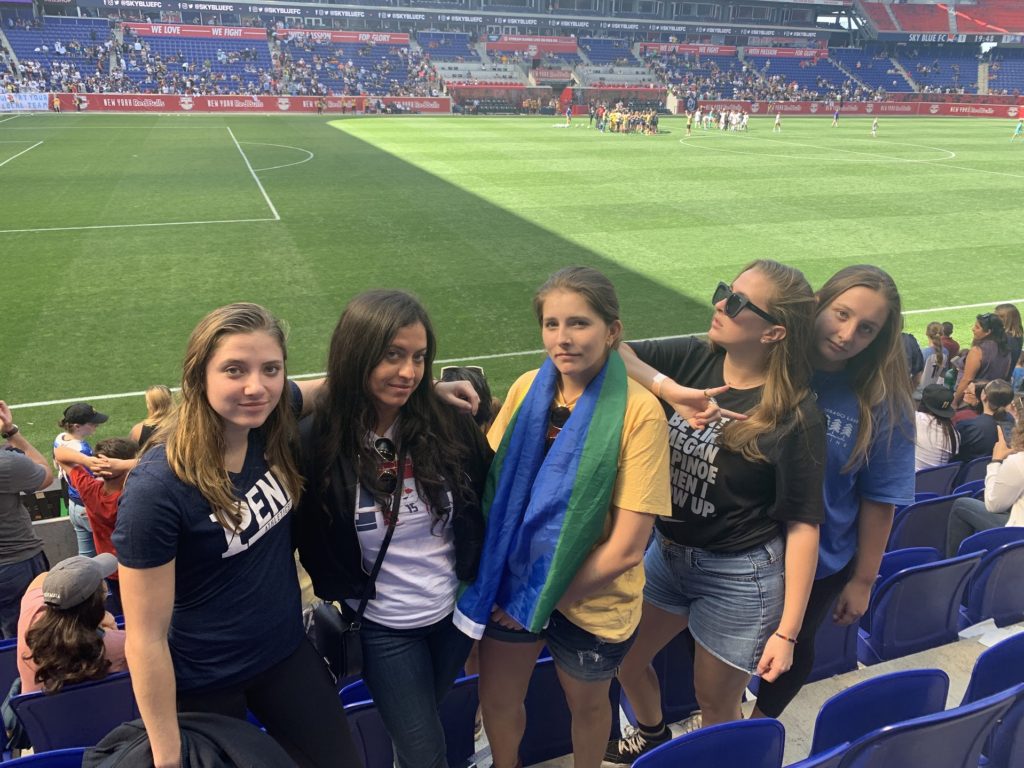 I promised myself that I would keep this list to five key points, but here are a few extra ways to support these programs if you are feeling ambitious. Purchasing team merchandise is a strong way to show your soccer spirit. THIS ARTICLE about the significance of little boys wearing USWNT jerseys made me think about how much change can happen in a short time when we give women visible platforms where we all can witness their excellence.
Even though it is a few years away – one final call to action to consider – think about making a plan to attend the next Women's World Cup. I paused with gratitude when I re-read MY BLOG POST about the USWNT as they started their 2015 World Cup journey. I wrote four years ago about enthusiastically cheering them on from my couch, even though I wouldn't be able to watch any games in person. Witnessing their determination & their dominance in France this year with my girlfriend, my sister, & my best friends from college was a privilege. It was also one of the most fun experiences ever. We wore matching track suits to the game simply for the bit. If you are interested in watching them play at the highest level, start laying the ground work with your loved ones now.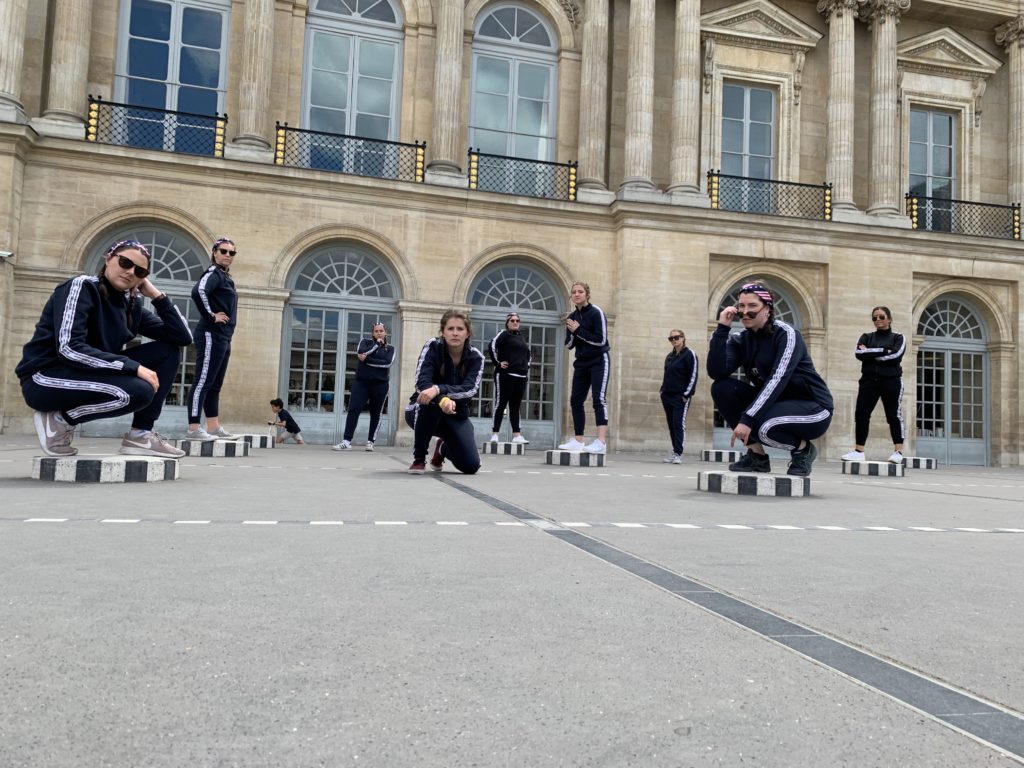 I am a USWNT super fan for life & I will support the NWSL as much as I can in the years between the World Cup, as that league builds the talent & the opportunity for our team to become world champions year after year. See you all in the stadiums.
Xx,
Erin