EAC x NYFW coverage kicks off today! I am writing three blog posts, as I have in seasons past, to cover all of the major details. In addition to sharing events & shows, I am also highlighting the people I am fortunate to have connected with in person.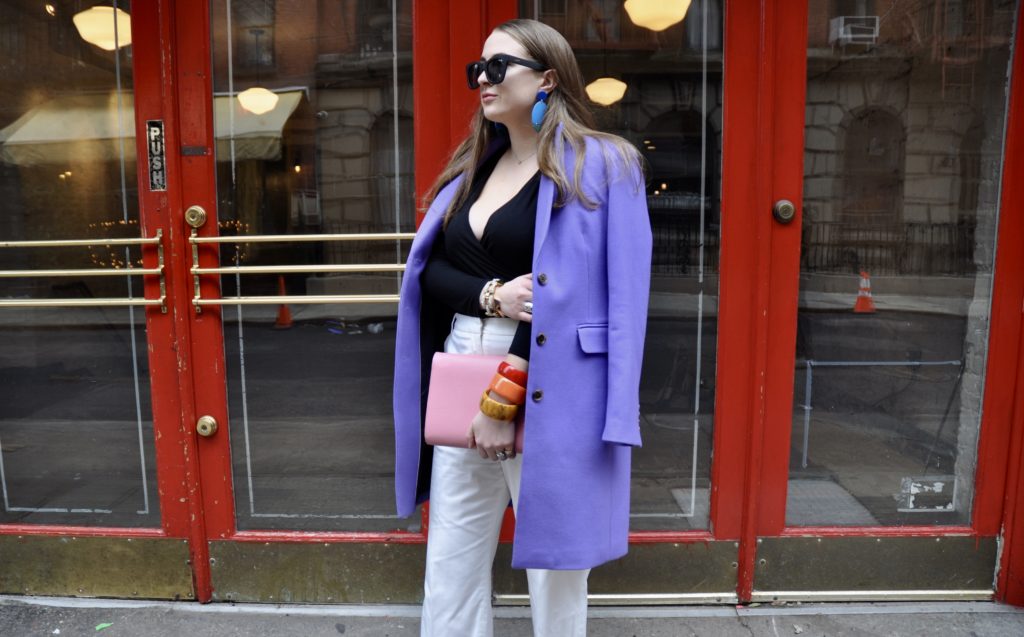 TUESDAY, FEBRUARY 5TH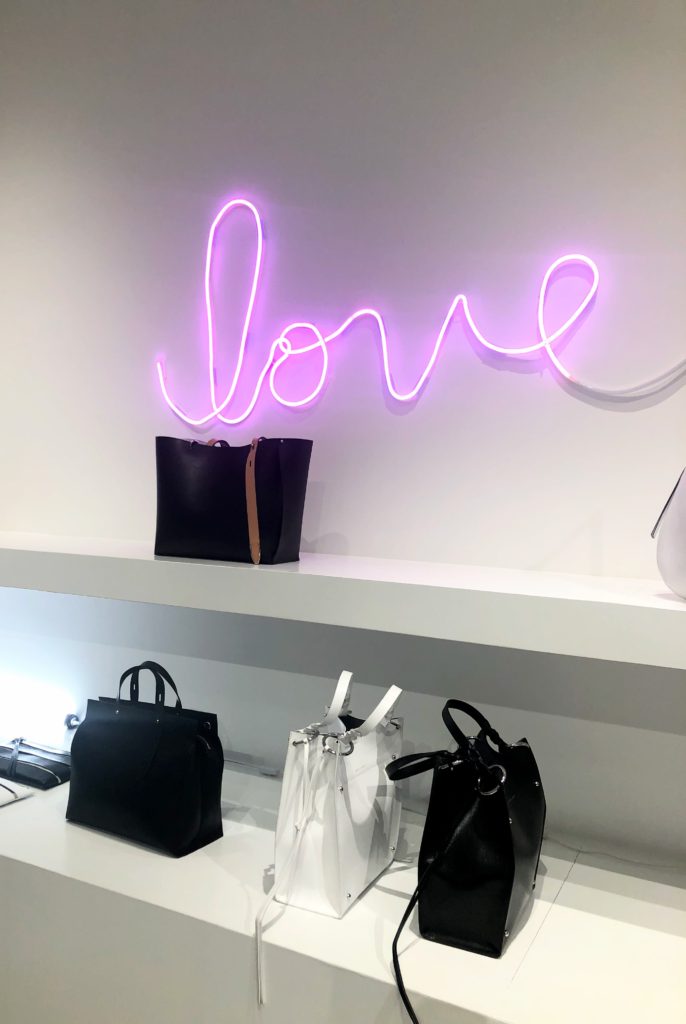 FASHION SHOW PREP
I was honored to be invited to the REBECCA MINKOFF show, especially given how connected I have felt to her team since starting my career. My first major purchase in New York was a black wallet from her brand. I still use it every day. When I arrived at their SOHO LOCATION to pick up my invitation, I was elated at the surprise the team had waiting for me. They told me that I could pick my own bag from their new collection to wear to the show on Sunday. I chose the BREE MINI BELT BAG in tomato red. While I appreciated the versatility of the black & white KATE CONVERTIBLE BUCKET BAG, the colorful belt bag was the ideal option for the show. Stay tuned for my final post of NYFW to see how this accessory was the highlight of my outfit.
SHOP THE BREE HERE!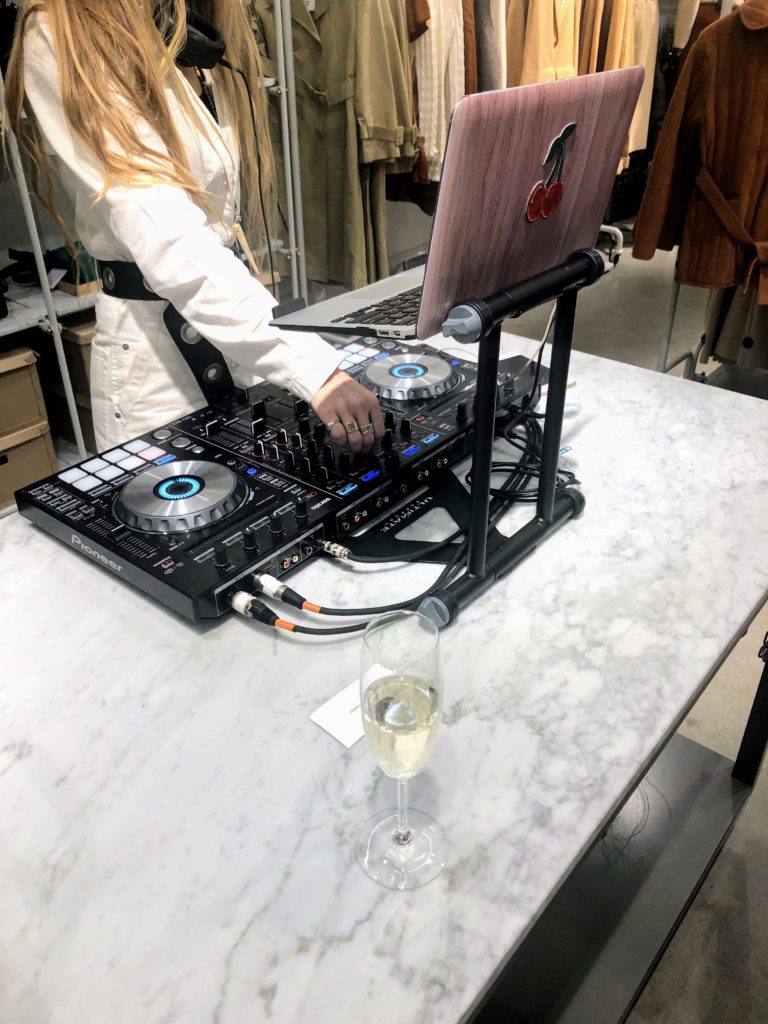 MAN REPELLER x & OTHER STORIES COCKTAIL PARTY
Shopping bag in hand, I headed to my next event. My total time at this store clocked in at about 15 minutes. Since I knew I could only stay for a bit, I immediately sought out the hosts, HARLING & HALEY, who are editors at the internet phenomena that is MAN REPELLER. They were super friendly in person, as I told them how their writing styles & reflections on women in general but specifically women in New York have affected me personally. They infuse a lot of heart into their stories without using overly flowery language.
TRUNK SHOW FOR FEMALE FOUNDERS
My final event of the night was supporting one of my favorite artists, ELIZABETH SUTTON. We met all the way back in 2016, when I attended one of her first art showcases. Check out HER WEBSITE to learn more about her ever-growing business. She was co-hosting a trunk show with several other businesswomen, including KIMBERLY TAYLOR, LIONETTE , & SHORE MAGIC. It was amazing to see her product in person. I can confirm that her RAINBOW STARBURST CLUTCH is still at the top of my wishlist.
WEDNESDAY, FEBRUARY 6TH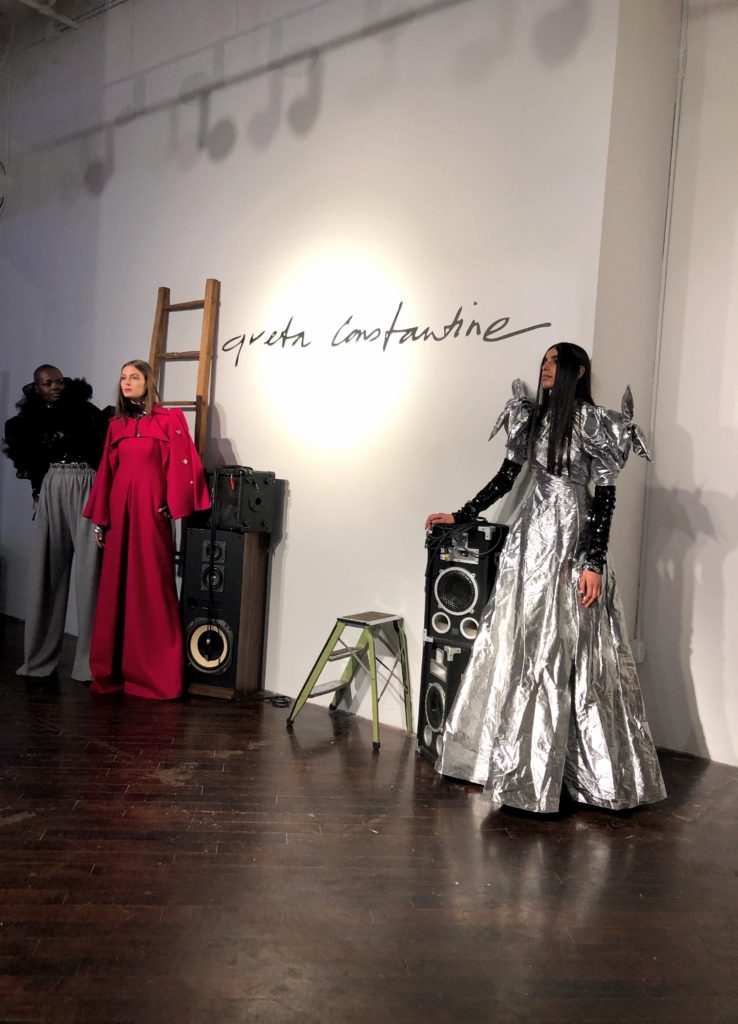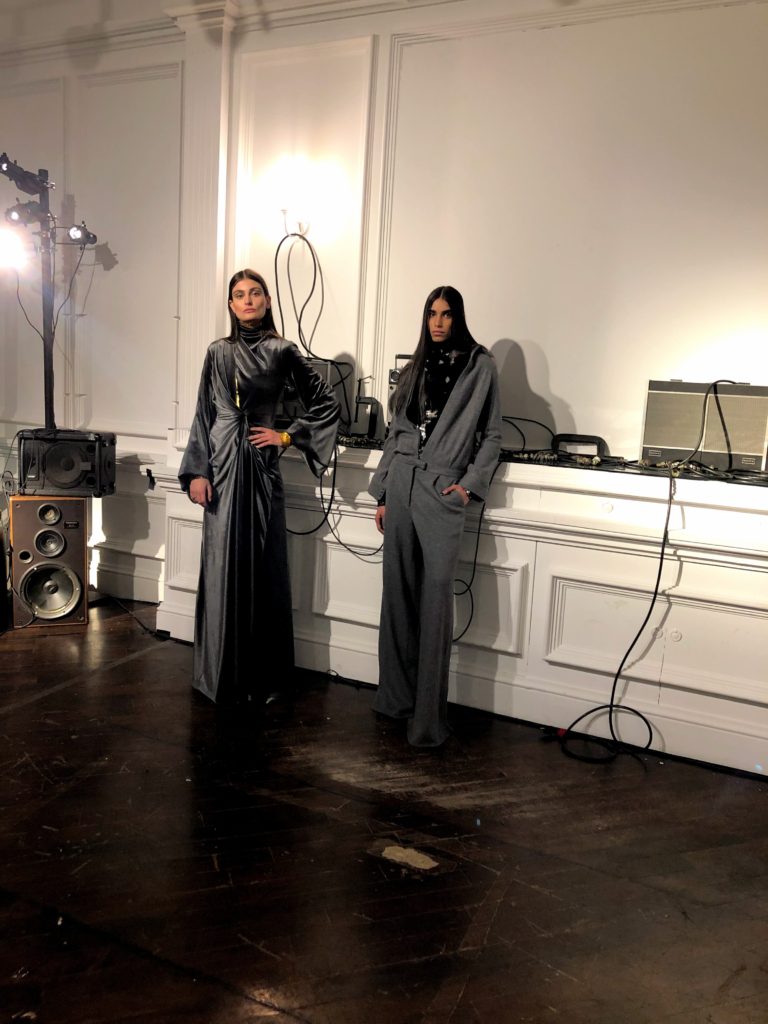 GRETA CONSTANTINE PRESENTATION
This was my first introduction to this Toronto-based womenswear brand. On this rainy night, I headed to Soho for their presentation. I was really impressed by the sequins in different forms – dresses, tops, pants, & more. My three favorite GRETA CONSTANTINE looks were all in the same vignette. I absolutely loved the bright pink head to toe look as well as the extravagant metallic silver ball gown, which I featured on MY INSTAGRAM. The best look of the night was the chic gray trousers paired with a black organza & sequin covered top. It was such an interesting balance of pared down simplicity with a little bit of extravagance.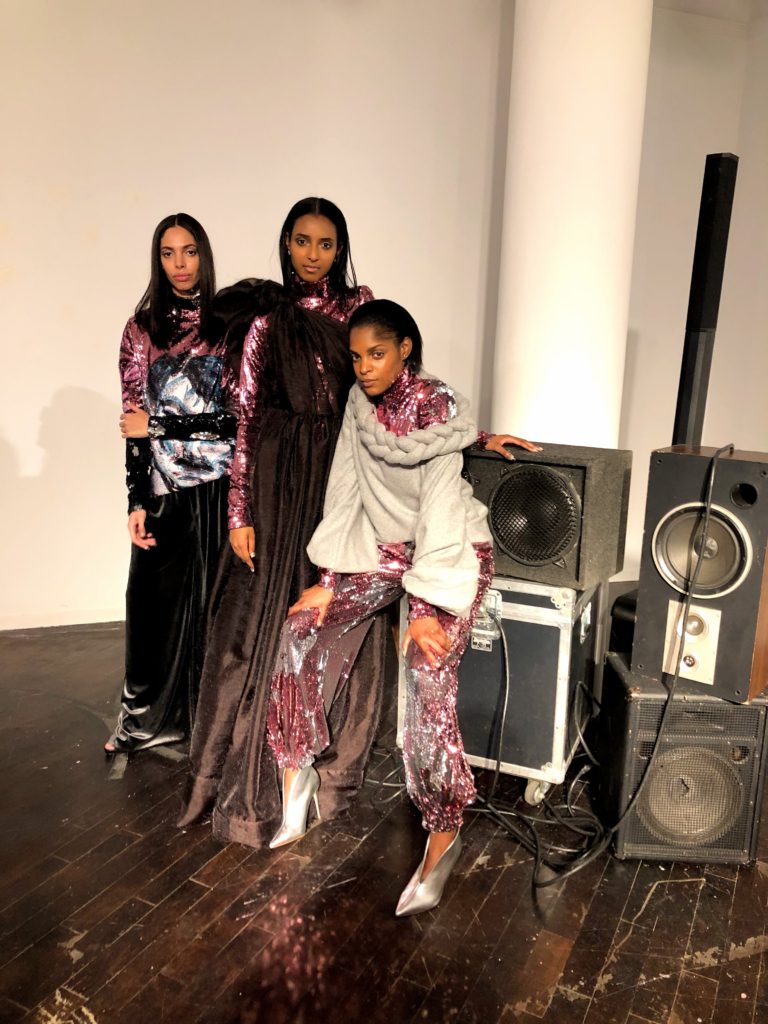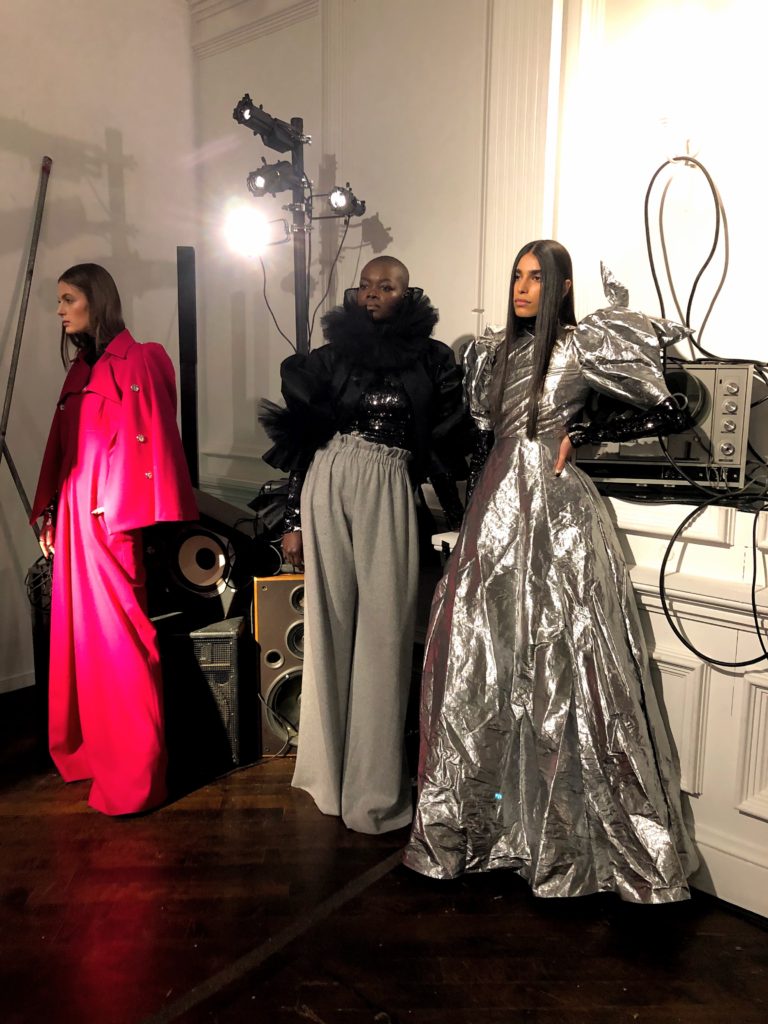 THURSDAY, FEBRUARY 7TH
This morning was my first hair appointment with the TRESEMME team. My go-to stylist, KONI BENNETT, gave me soft, natural curls for the day ahead. I was reminded while sitting in her chair how lucky I am to stay connected to a specific person, brand, or designer during NYFW season after season. KONI & I chat about hair products & style trends, but on a deeper level, we understand each other's motivations to push forward in our careers. That is a gift.N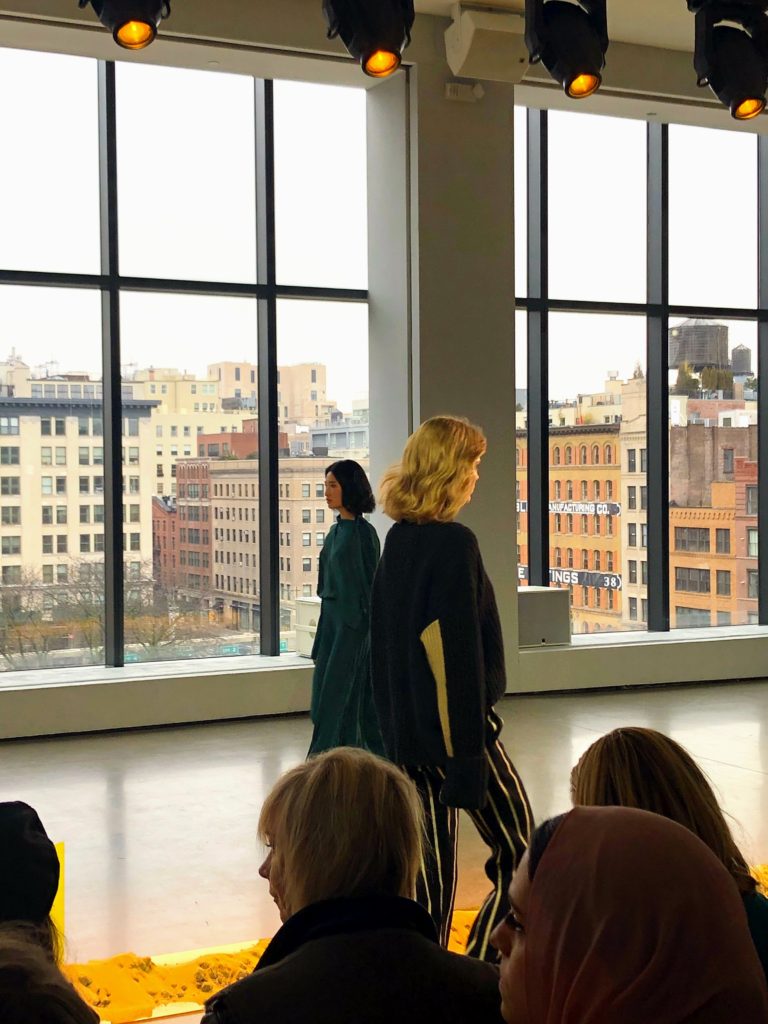 NOON BY NOOR RUNWAY SHOW
With my hair finished, I headed further inside Spring Studios. I attended the NOON BY NOOR show for the first time last February & it was one of my favorite by far. I was thrilled to be able to attend again this season. The brand's official photography, which I included below, shows the details on the runway better than the videos I snapped. Head to MY INSTAGRAM for my "NYFW" highlight to see more videos of a few of my favorite looks in motion.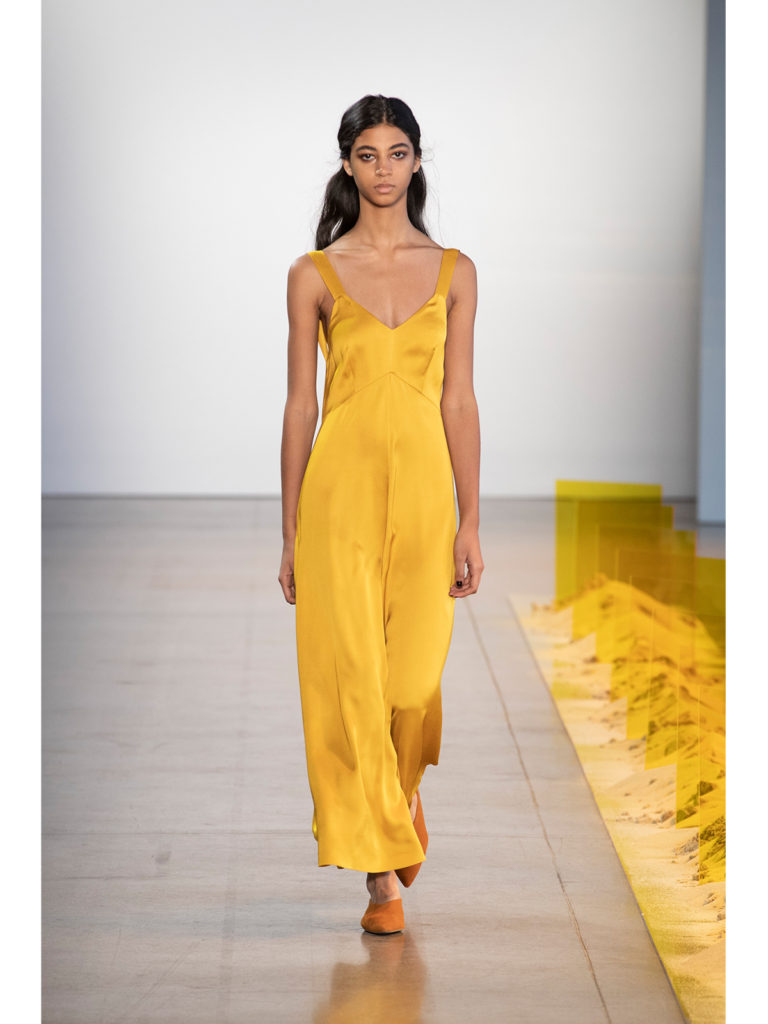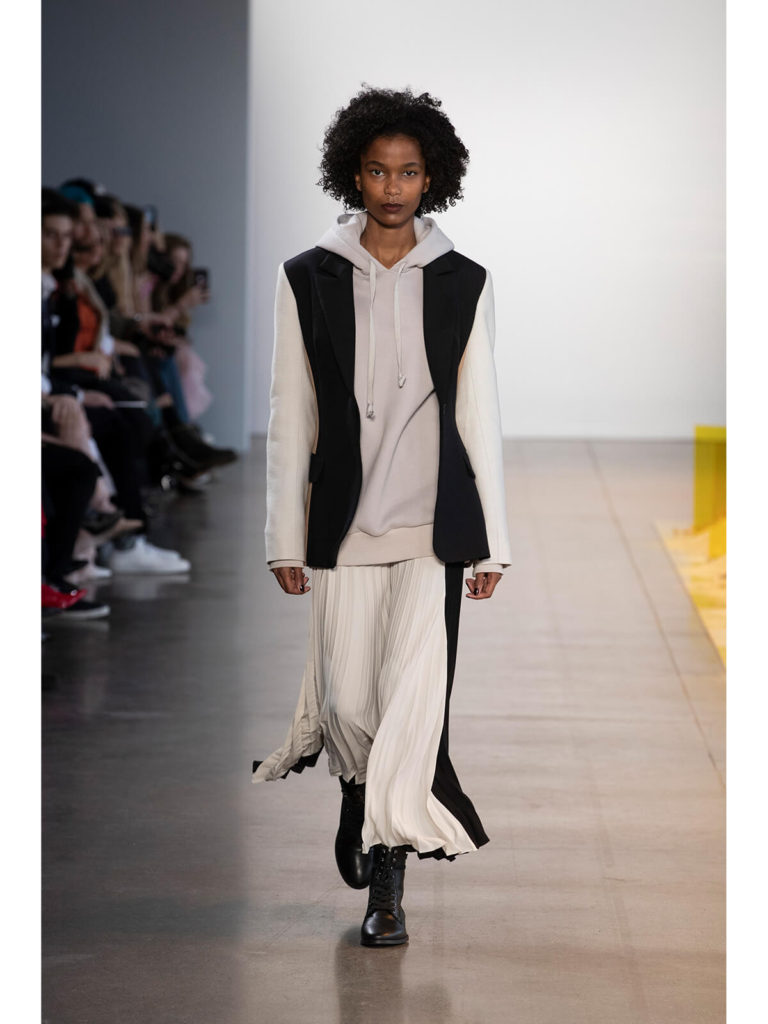 This RICH YELLOW JUMPSUIT is luxurious yet casual, as is this UNIQUE BLAZER/HOODIE combination piece.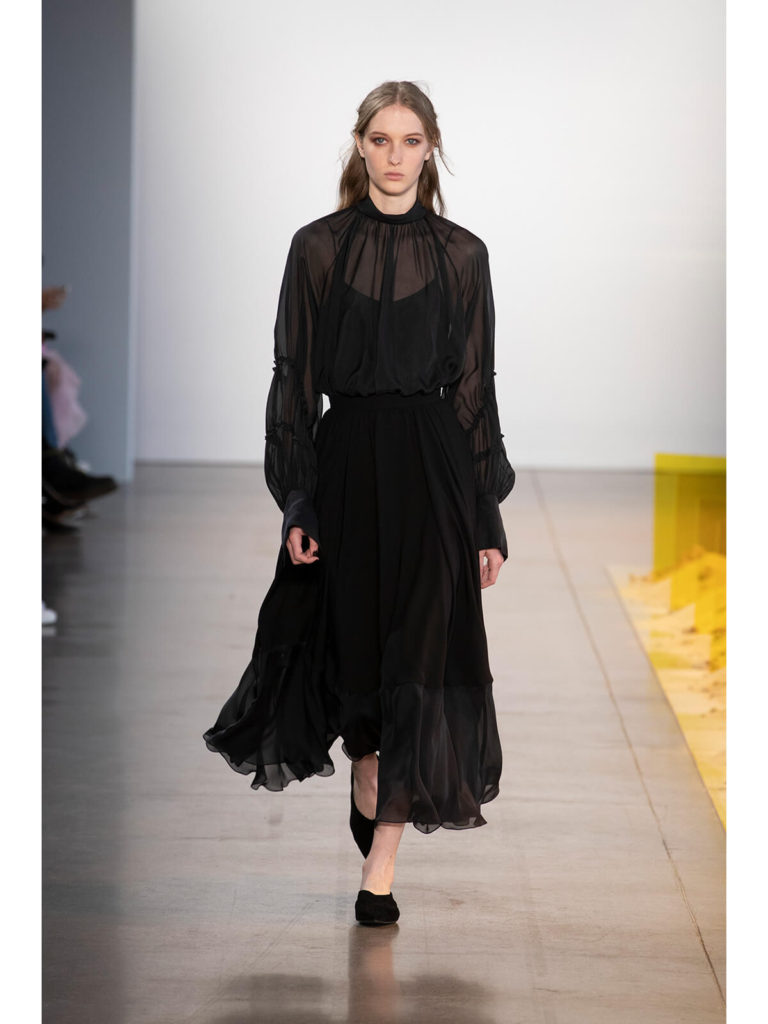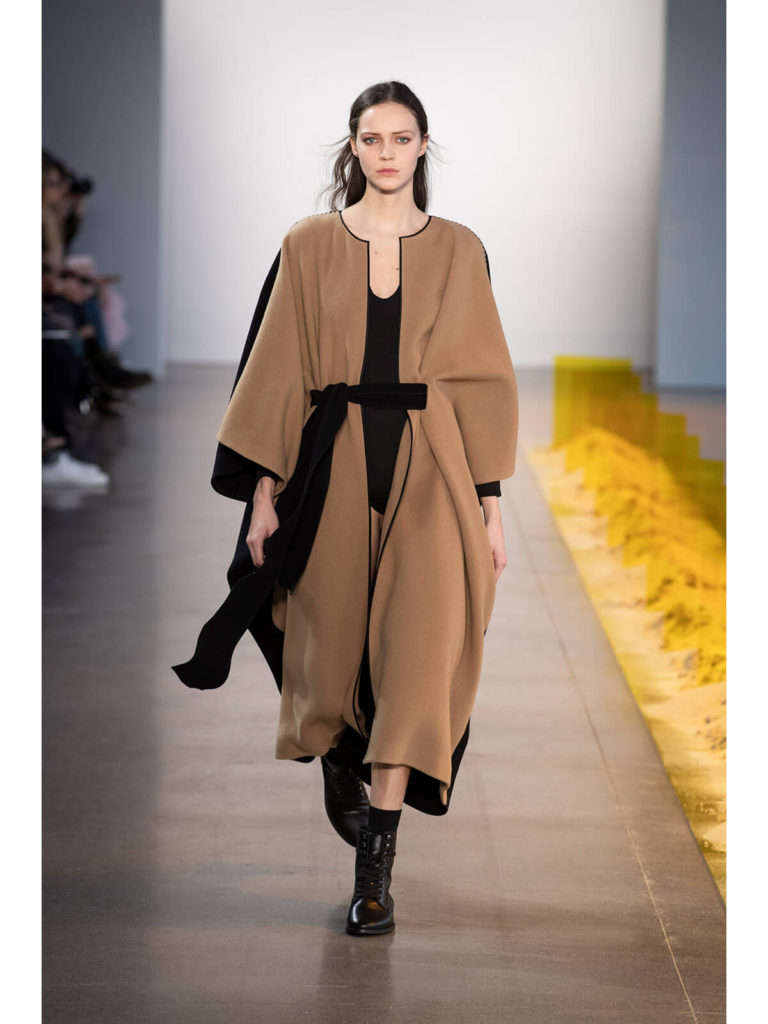 I appreciate the high fashion witch vibes of this BLACK SHEER DRESS. I think every person in attendance left wanting this FINALE CAMEL COAT; the black belt adds interest without detracting from the overall minimalist style.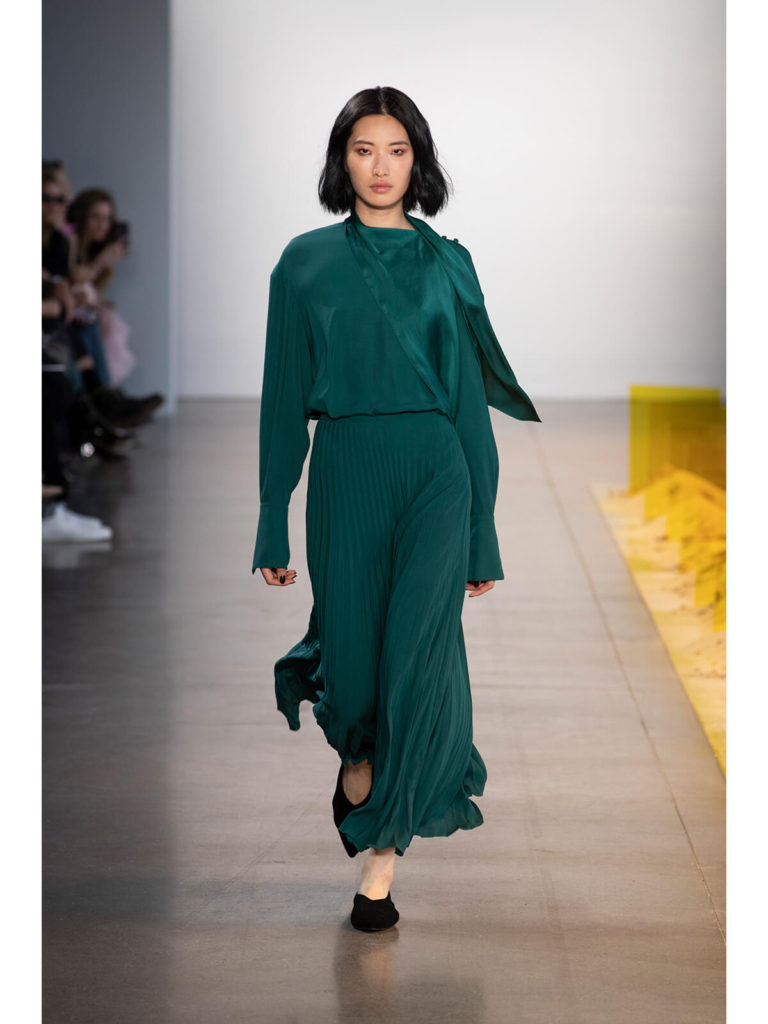 The gorgeous draping of this EMERALD GREEN SET was the highlight of the collection for me. I want to wear this monochromatic outfit with MY GLITTER VANS & simple accessories.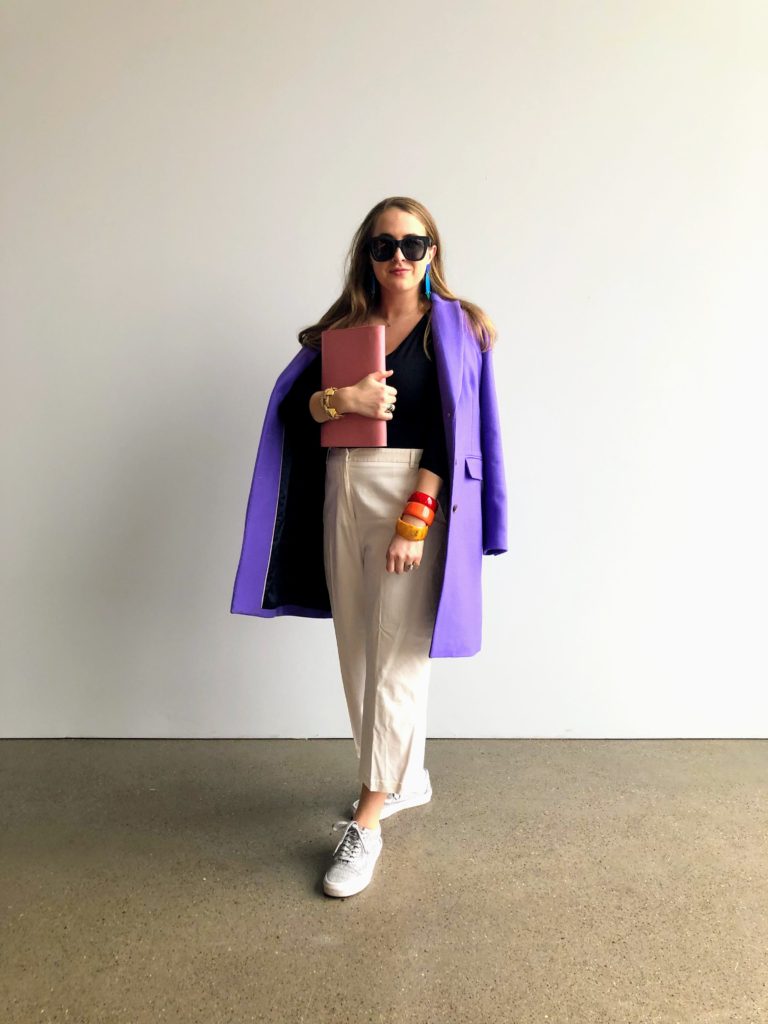 OUTFIT DETAILS: J.Crew Coat (SIMILAR) | J.CREW BODYSUIT | Wildfang Trousers | VANS | QUAY SUNGLASSES | Mansur Gavriel Clutch (SIMILAR)| Vintage Bangles
It was a pleasure to meet three people in real life who I've witnessed making waves online once the show concluded. Even as an extroverted person, I can occasionally be intimidated going up to chat with people I consider inspiringly successful. All of these women were genuinely excited to talk & it started my first official day of NYFW on such a positive note. The first was KRYSTAL BICK, a current favorite on Instagram. She has a refined sense of style, a love for cinematic classics that she infuses into her editorials, & a commitment to sharing her personal beliefs. She was extremely down-to-earth & did not hesitate to talk for several minutes during a busy week. SOPHIE BICKLEY & CHARLOTTE BICKLEY, the sister duo behind YIN2MYYANG, were also lovely in person. I have been impressed with their growth over the years, as well as their continued partnership with Bumble. I cannot wait to head to one of their events in the coming months.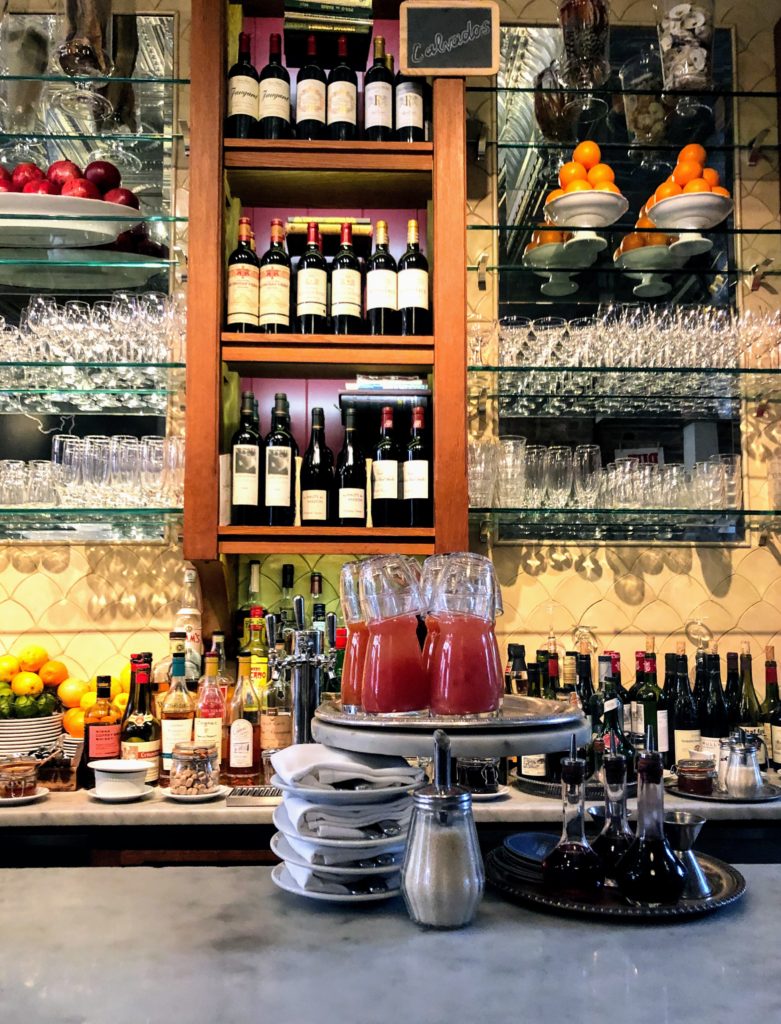 "LUNCH"
KAT ENISGN, one of my blogger friends I made by attending the NOON BY NOOR show last year, was back in town from San Francisco for the week! We were both running on adrenaline after the show. After snapping a few outfit photos, we headed to BUVETTE for a little NYFW celebration. We laughed once we concluded our meal because we ordered two glasses of sparkling rosé each but no actual food. If you are looking for a charming West Village spot to catch up, head here. Also, check out KAT on Instagram. She is constantly sharing killer fashion deals, as well as hilarious commentary on her travels & her life in general.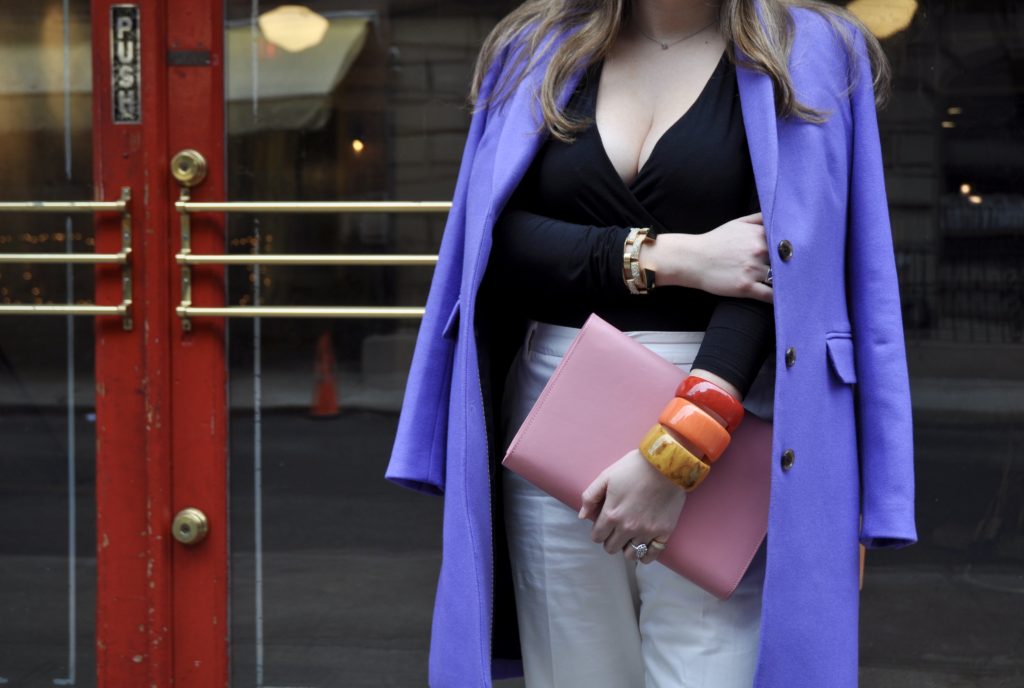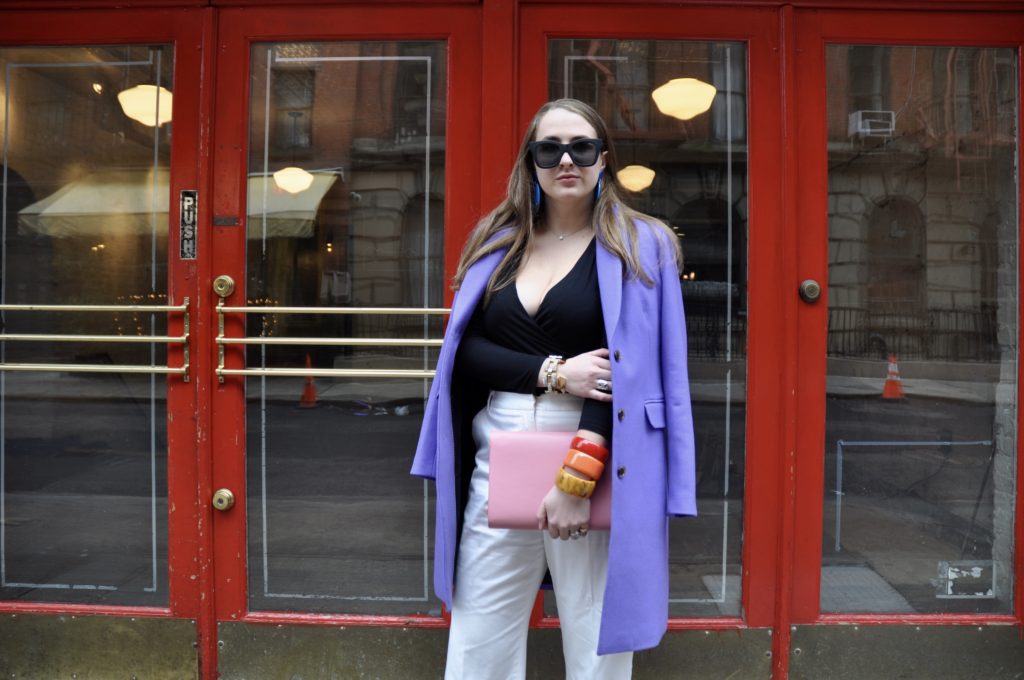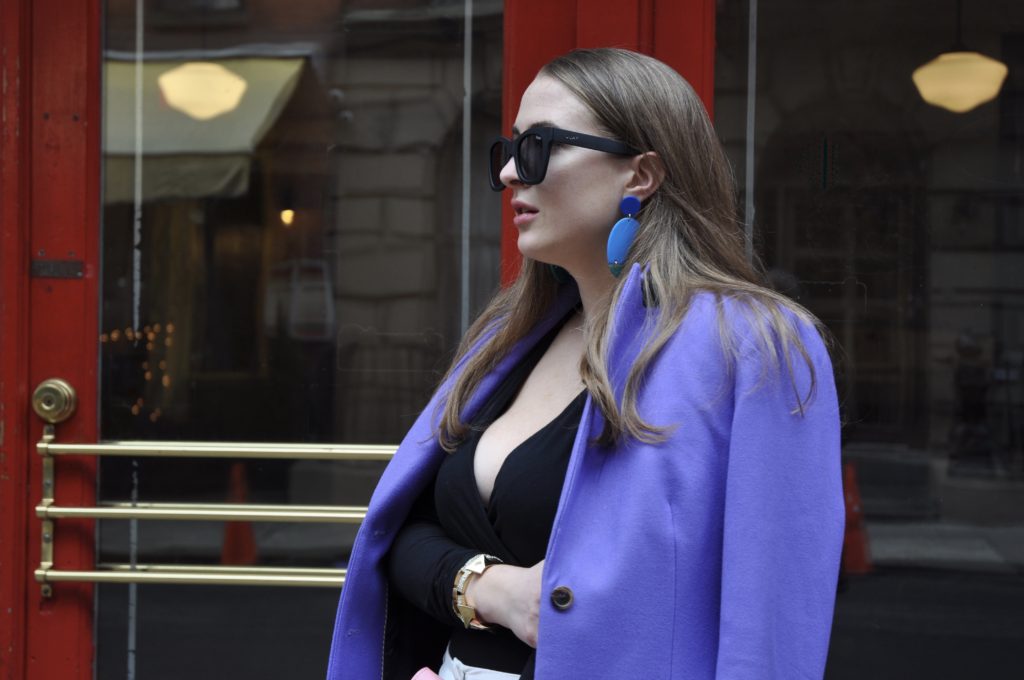 11 HONORE COCKTAIL PARTY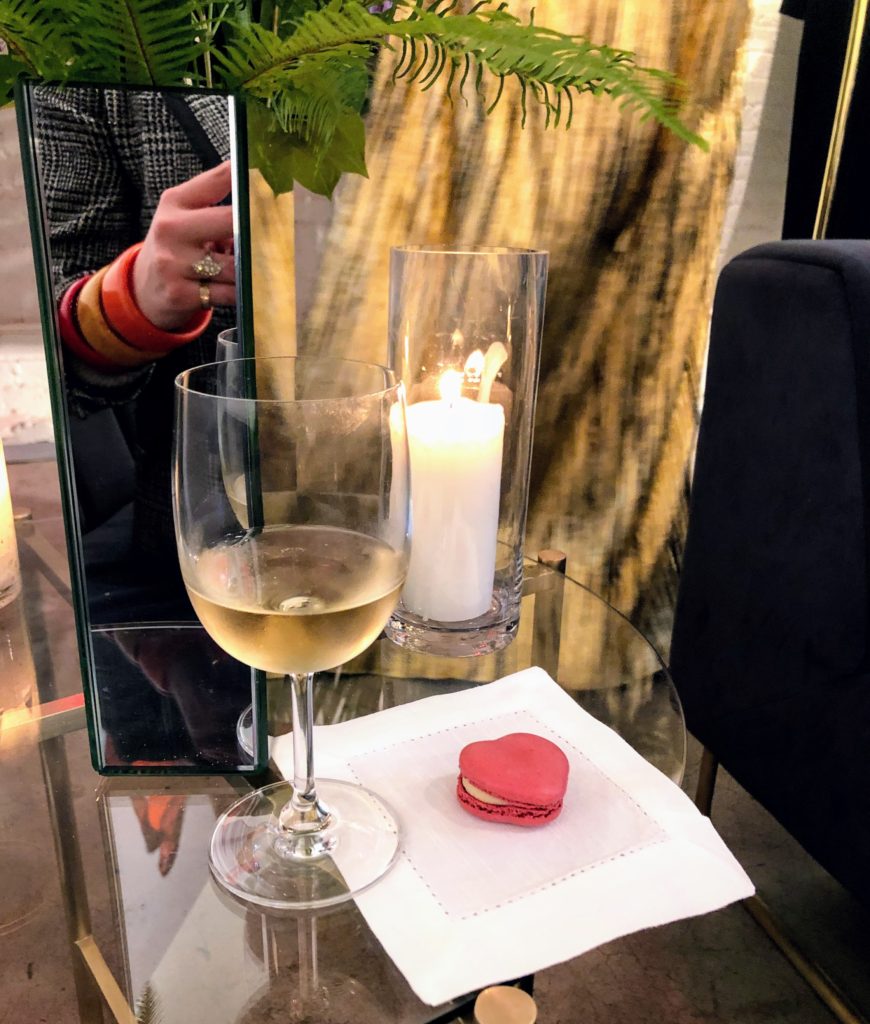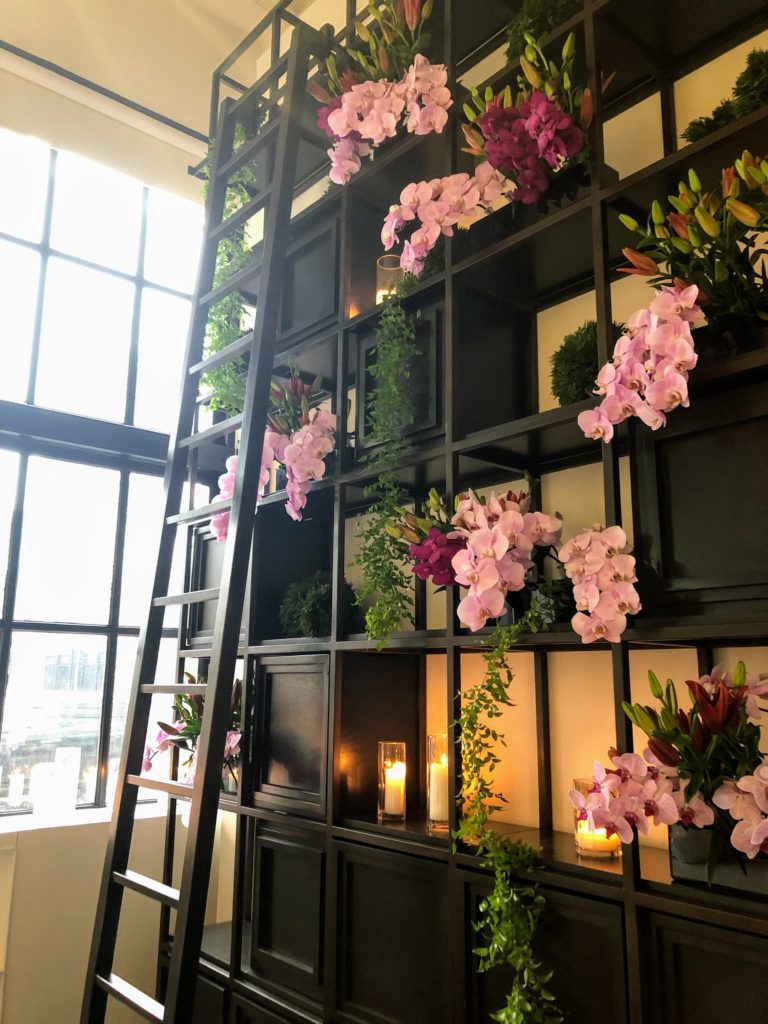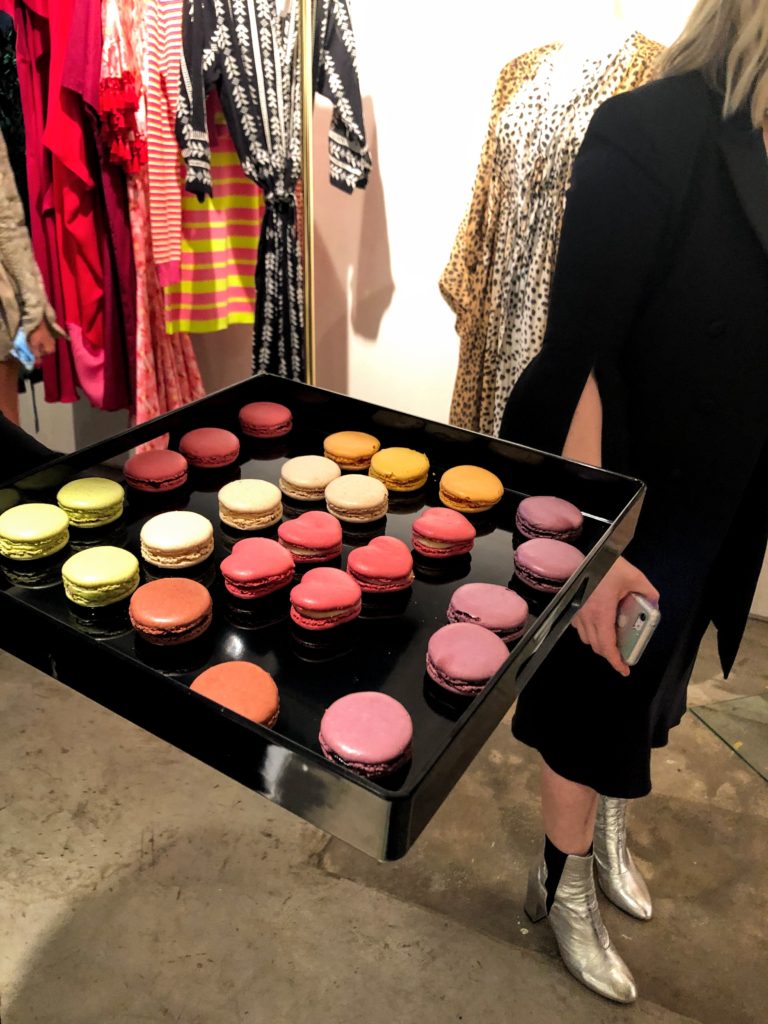 I will be sharing more details on the pop-up that 11 HONORE created in my next post. However, my first visit to this beautiful space was to celebrate my friend Michelle of LE HOARDER. It was such an interesting group of women that gathered to support this revolutionary brand. We shared champagne & heart shaped macarons while we chatted about all of the different paths that had brought us to New York for Fashion Week.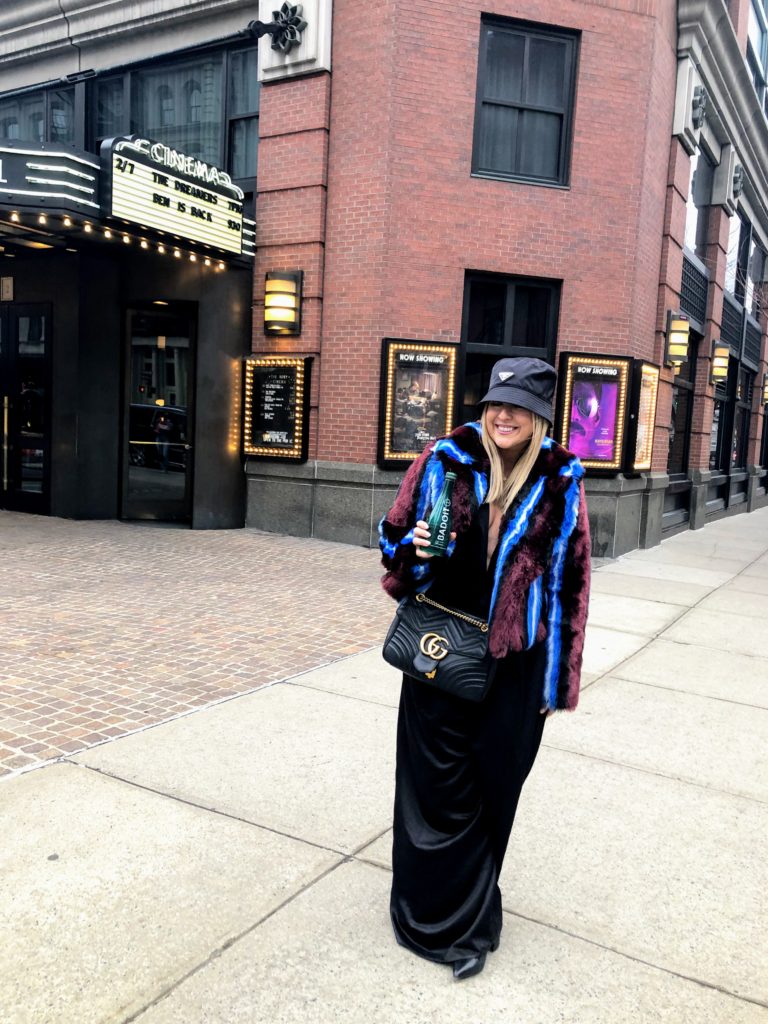 I snapped this happy picture of KAT while walking to the cocktail party with her & the gals from TWO PEAS IN A PRADA. They were fun & generous. I wish I had been able to spend more time with this pair during the week!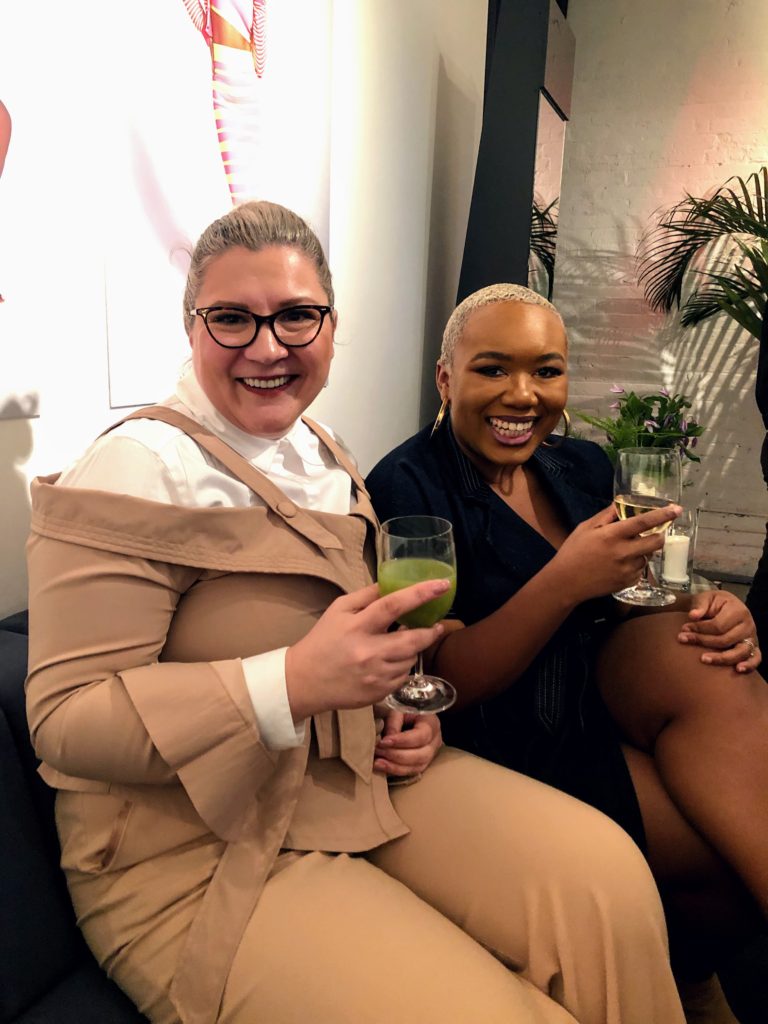 BREE & ANA were two of the warmest souls I encountered during the week!
A quick change for the early evening.
OUTFIT DETAILS: Rainbow Sweater (SIMILAR) | Vintage Dior Blazer| MADEWELL JEANS | VANS | QUAY SUNGLASSES |Mansur Gavriel Clutch (SIMILAR) | Vintage Bangles
Parts 2 & 3 of EAC x NYFW coverage are coming soon, so stay tuned!
Xx,
Erin