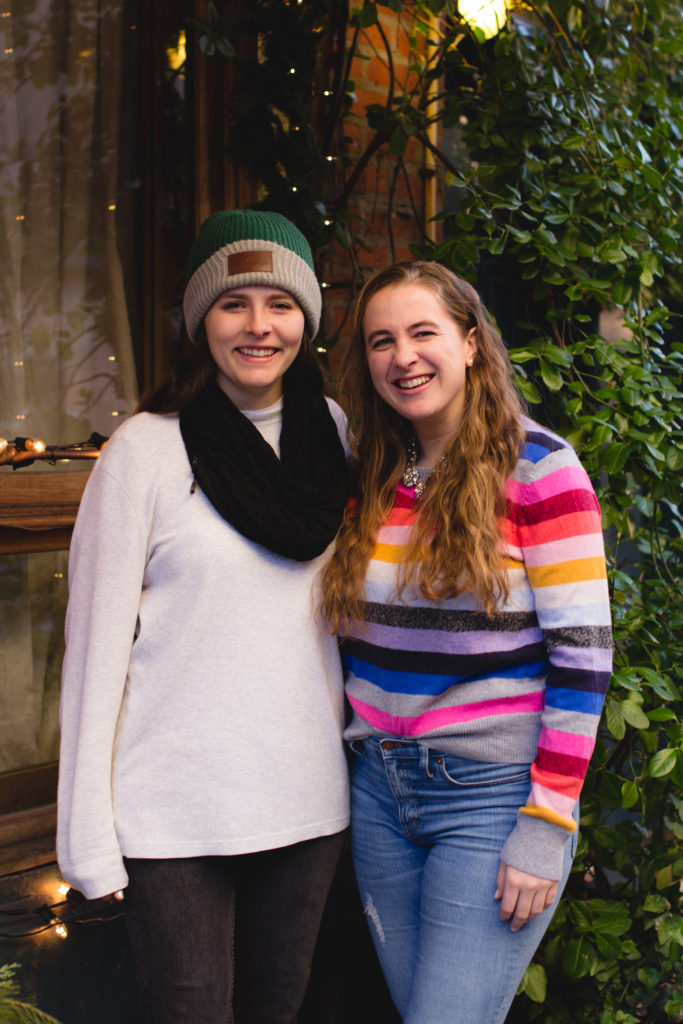 Hope your Valentine's Day weekend was love-filled. Since we are not a fan of prix-fixe menus, Steph & I decided to have our night out on the 15th instead. We headed to the first restaurant on this list & it reminded me why I appreciate the luxury of date nights. Even though the pink & red holiday of hearts is over, that is not a reason to stop planning special excursions. For this post, I asked Steph to share her recommendations as well! We hope this list helps.

I picked our Valentine's Day spot this year, and I was sold on THE BLACK DERBY for lots of reasons. We pass by this restaurant all the time on our drunken walks home from Cubbyhole; I always catch myself looking in at the lights and the intimate setting. After seeing that the menu included a burger with a "brie & bacon molten fritter," I needed no more convincing. The food and the service were both outstanding, and the candlelight was the cherry on top.
-Steph

#2 PALMA

I have mentioned this spot on the blog before HERE & HERE. It is probably the spot I recommend more than any other to both locals & visitors. In addition to top-notch service, PALMA has three main features I choose to highlight. One – their team fills the entire space with fresh flowers, even in the dead of winter. It lights up my spirit to be surrounded by these colorful floral arrangements. Second – there is an outdoor patio, which is open year-round. There is also an overhead covering to protect from unexpected changes in weather. Third – their fresh, delicious menu has never left a person I am dining with dissatisfied. Steph & I both celebrated our birthdays here in the last year. The picture above was snapped in front of the restaurant during our holiday photo shoot with TUNG PHOTOGRAPHY.

-Erin

#3 BOQUERIA

I'm a huge fan of tapas, and BOQUERIA does them right. It definitely falls in the more expensive range, so save this spot for extra special occasions. There is something very sweet about sharing your food with someone else. That's one reason why trying lots of different tapas is inherently romantic, versus a normal meal where you each stick to a single entree. Aside from the food, my favorite thing about BOQUERIA was the discount they give you for putting your phones away. If you so choose to participate, your waiter gives you a small canvas bag to put your party's phones into until the end of the meal. Once the meal is over, you get 10% off the bill! I am always pro-no phones out at the dinner table, so this was a no brainer. Such a brilliant idea.
-Steph

#4 ROSEMARY'S

ROSEMARY'S ambience is amazing. The strung up lights, the high ceilings, and the lively chatter make this place extra memorable. The last time Erin and I went was probably over a year ago, but I still think back on it fondly quite often. I love that there are high top tables in the back next to the bar. We got there a bit early before our reservation, so we first had some wine and an appetizer here. It was nice to have a spot to wait that wasn't either outside or right at the front of the restaurant.
-Steph

#5 BLOCKHEADS

This is by far the most casual option on our list. The margaritas are the best part of BLOCKHEADS!!! Get the frozen grande marg or go home. We also enjoy their food, especially the quesadilla grande. With the large portions they offer, we almost always bring leftovers home for the next day. In addition to being a fun date spot, this is also an amazing option for group dinners, birthdays, etc.

-Erin

Do you have any other options to add? We love trying new spots around the city!

Xx,
Erin & Steph