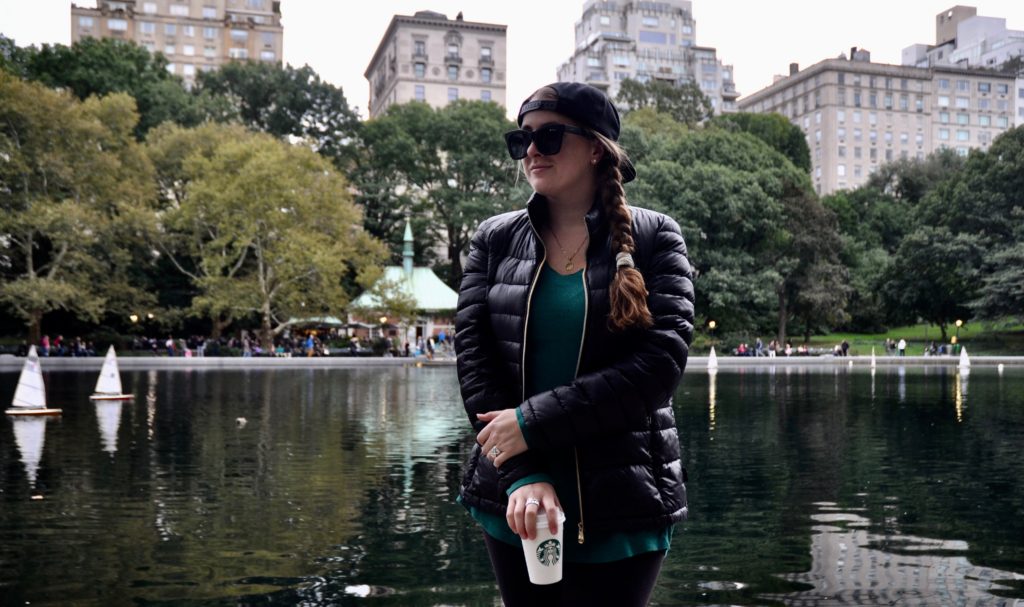 November has arrived in a whirlwind of activity! Currently, I am checking items off MY AUTUMN TO-DO LIST while relishing this beautiful weather & preparing to vote tomorrow. I am recapping a few bright New York City moments from October below.
Marguerite, Jess, & I met at the URBANSPACE near Grand Central Station for dinner in early October. This food hall is similar to Chelsea Market with over twenty different vendors, plenty of spots to sit, & affordable options. As a buffalo chicken aficionado, I ordered a sandwich from the BobWhite Lunch & Supper Counter while Marguerite & Jess opted for seafood & Greek respectively. We chatted & laughed for hours & ended the night with Dough doughnuts.
A group of friends planned to meet at DOWN THE HATCH to check out their bottomless brunch on a cold Saturday morning. Our apartment is very close by & it has been on our bucket list for a while. While I love the concept of all you can eat/drink wings & beer, the space itself was very overcrowded. Unless you have a table reserved to fit all of your friends, it is less than ideal brunch experience. That being said – DTH is one of my favorite bars to grab a drink & dance at night. We ended our day at CUBBYHOLE for a few final rounds. "Shallow" came on & the crowd was either tearing up or belting it out. Once I saw the movie the next day, I understood why.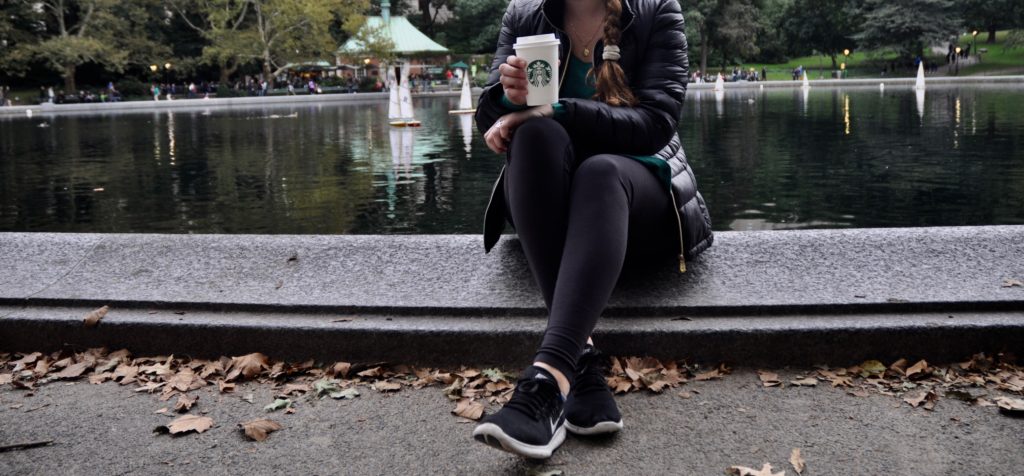 YOGA PANTS | SNAPBACK | Puffer Coat (SIMILAR & on major sale!) | SNEAKERS | Necklace (SIMILAR)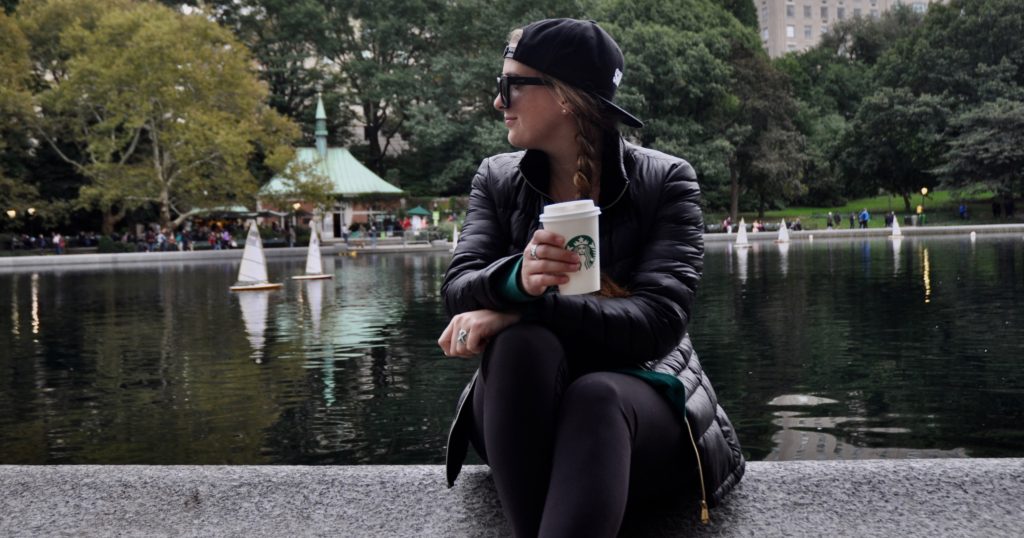 That next day was one of my best in New York. Steph & I headed to Sunday breakfast at GRACIE'S before taking a long, lazy walk in Central Park. We both agreed we should do that more often; the park shields us from the hustle & bustle of the city. Later on, we met up with Sean, Blake, & Marguerite to watch A STAR IS BORN. This movie struck me to my core & I completely understood the hype around it. Lady Gaga & Bradley Cooper portray a beautiful love story that made me think & feel long after the movie was over. The soundtrack has been on repeat with "Always Remember Us This Way", "Before I Cry" & of course "Shallow" having the most hits.
If you are looking for a fun/cheap date night or friend outing, I would recommend heading to Tuesday night trivia in Brooklyn at THE CHARLESTON. Any patron who buys a drink before 8 PM can order a free personal pizza from their kitchen. I love a deal & the pizza was simple but good!
My family met for dinner at TONY'S DINAPOLI later that week to celebrate my little sister, Meghan, for her birthday. As you begin planning for the holidays, keep these restaurants in mind. There are two locations. My family has frequented the one in Times Square either before or after seeing a show; we met at the 3rd Avenue spot for Meg's dinner. I can confirm both have the same core features – delicious family style portions, kind servers, & a general warm ambiance that make visiting a pleasure.
I went to DRYBAR for a quick hair straightening before heading out to Philadelphia for a wedding in late October; more details to come on that beautiful weekend. A little tidbit I recently learned – you can head to DRYBAR for an "In & Out" treatment, which involves either straightening or curling your hair through dry styling. It was both a time-saving option, as well as more affordable than the standard blowout. FYI – you cannot book this appointment. It is a walk-in only service.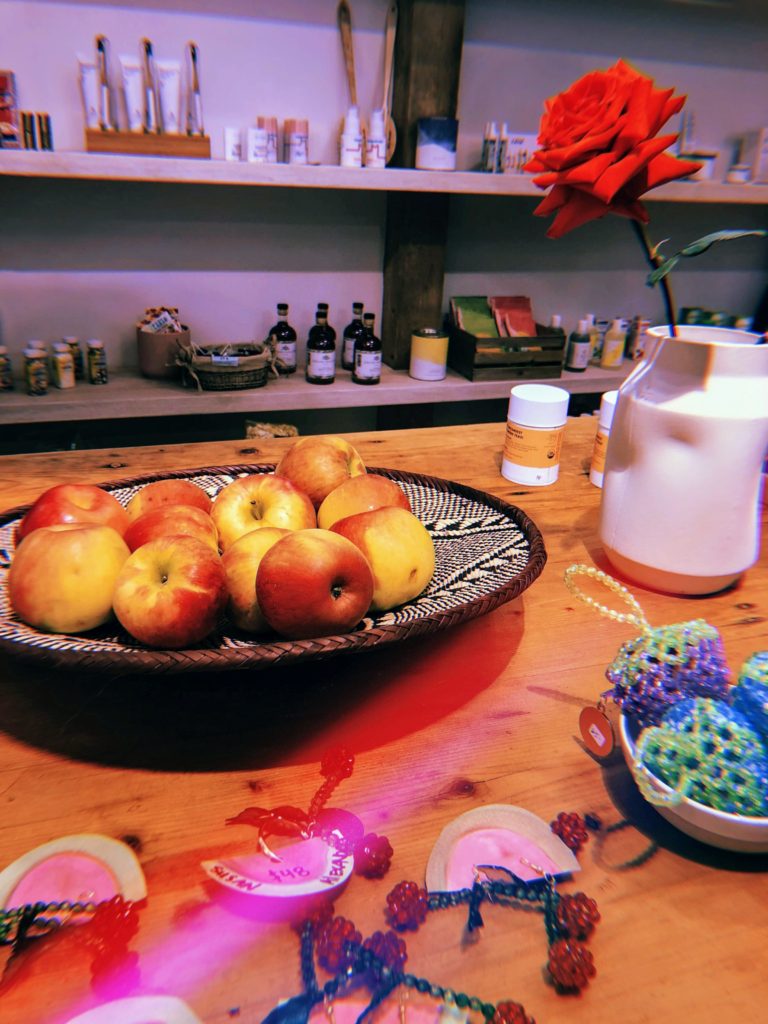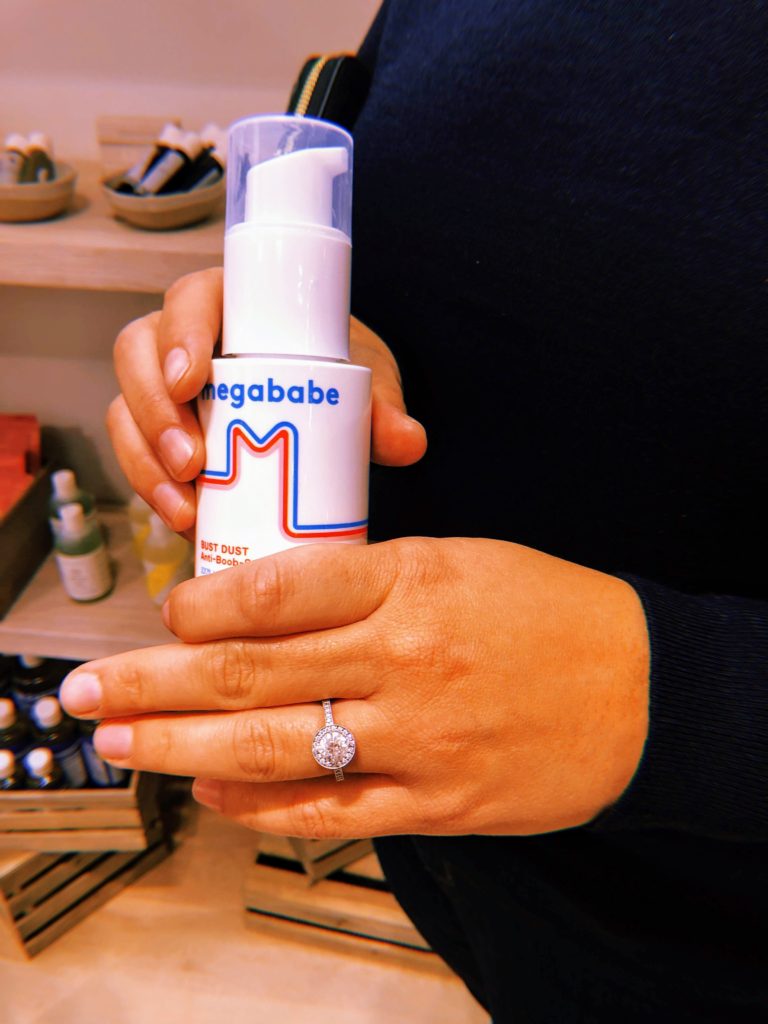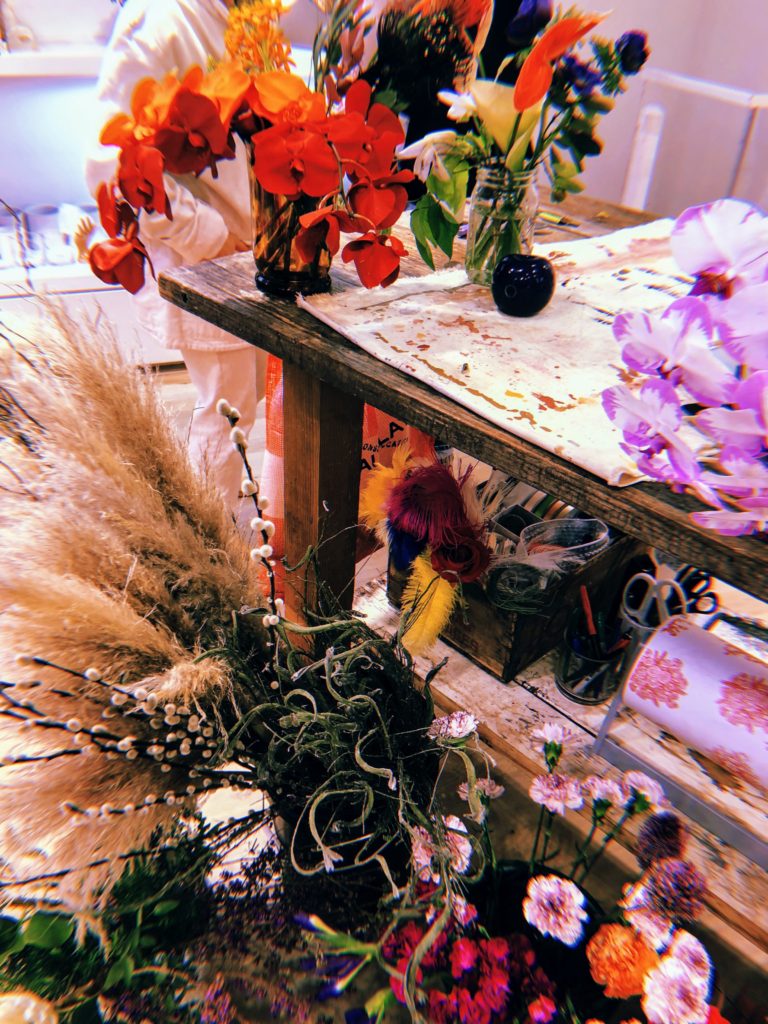 BONBERI, a curated guide for food & well-being, hosted a wellness panel at their recently opened West Village BODEGA with KATIE STURINO of @THE12ISHSTYLE & @MEGABABE fame. KATIE is as bold & engaging in person as she is online. I loved her comments on individual self-care, solving problems for women with her brand, & channeling anger into action. Stop by this space to support MEGABABE plus other female-founded businesses like SUSAN ALEXANDRA & FLEUROTICA.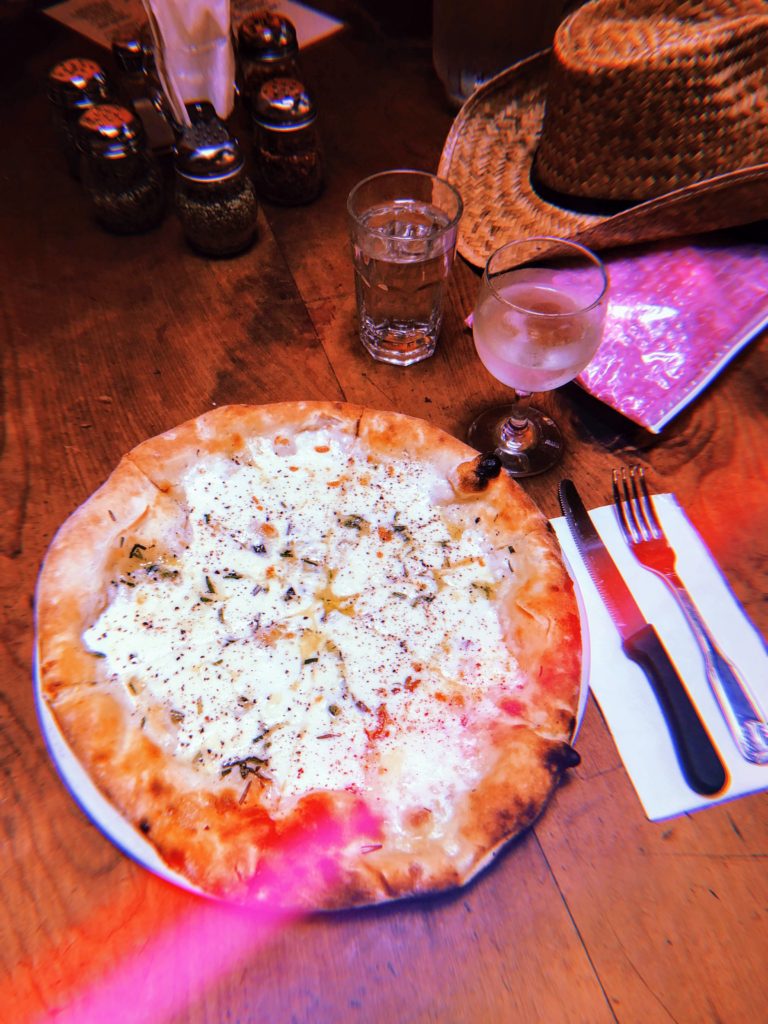 After an exciting Boston College vs. University of Miami game watch on Friday night, my friends & I headed to Saturday brunch at LIL FRANKIE'S. This East Village restaurant is a must-visit. I personally love the truffle oil infused pizza bianca. During brunch, they have plenty of breakfast options, but you also can order most items from their dinner menu. Finally, they have a three for one drink option during brunch, which while not technically bottomless, was plenty for our group. Pro tip – it is cash only, so come prepared.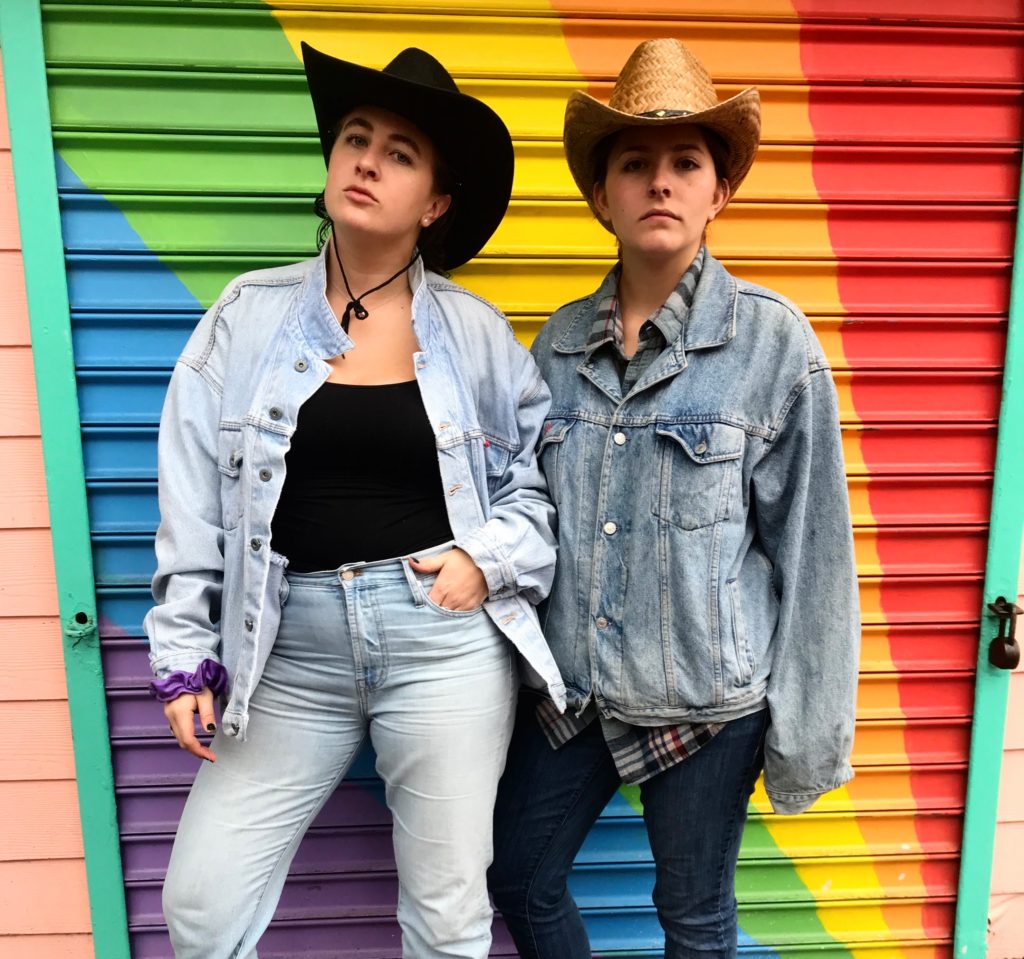 Steph & I dressed up in our BROKEBUTCH MOUNTAIN costumes before meeting our friends for a Halloween bar crawl (#3 on MY AUTUMN TO-DO LIST). We met our friends Christina & Megan in the West Village & drank various potions at every stop. We had fun literally the entire afternoon despite the constant drizzle. Isn't that the best sign that you are surrounded by good people?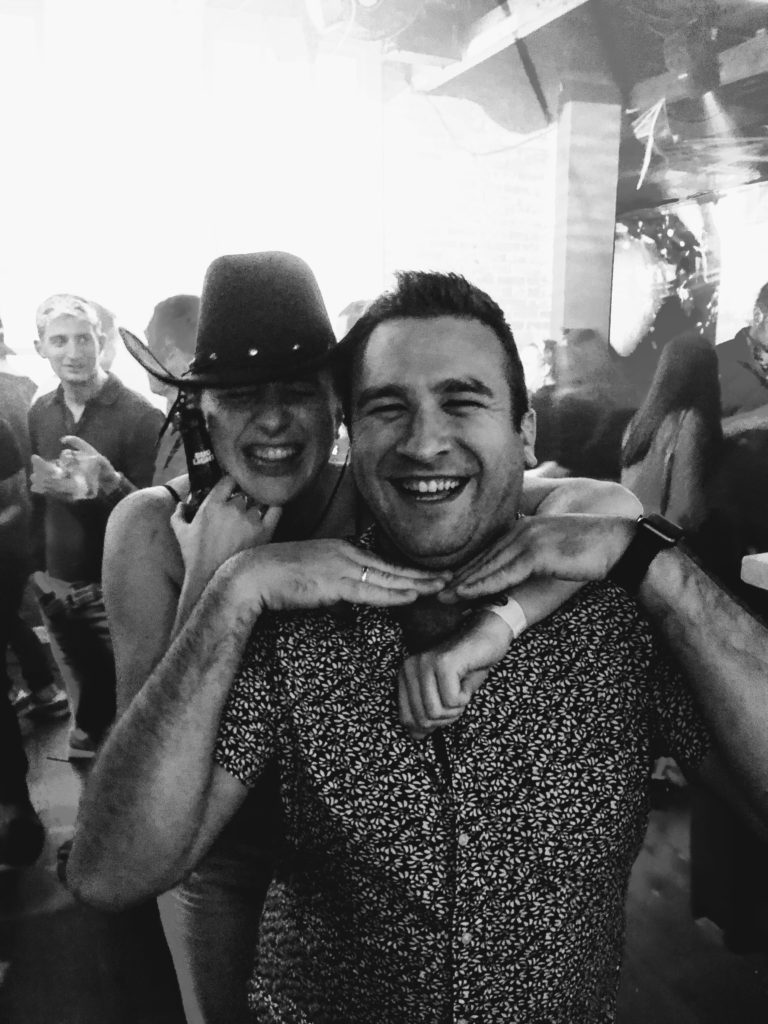 My friend, Jose, is moving to San Francisco this November. After four years in Boston & three years in New York City together, I will dearly miss him & the joy he brings to all those he encounters. He hosted a farewell party at RISE. We danced for hours & I was thrilled that my brother, Sean, was able to come. Peep our extreme cheesing above.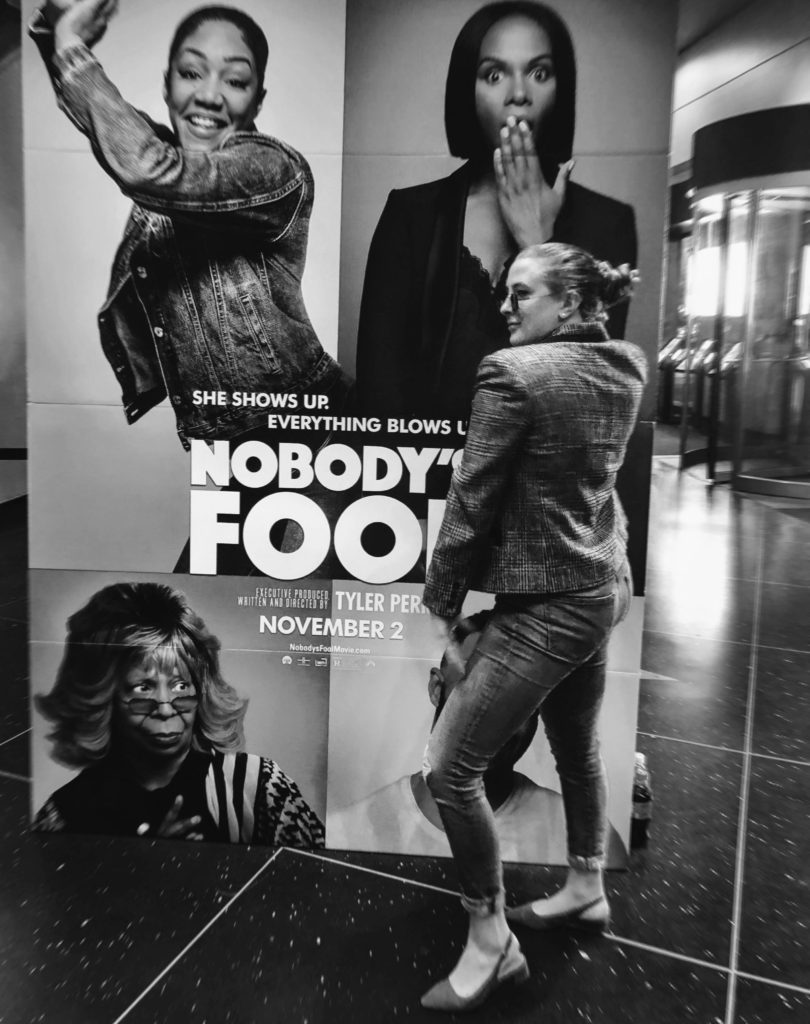 I was invited to the New York City premiere of NOBODY'S FOOL with Marguerite. Tyler Perry introduced his film, classifying it as a moment of escapism simply for the sake of laughter. Tiffany Haddish & Whoopi Goldberg were my two favorite characters & it was amazing to be in the same room as these actors watching their film. I walked past Whoopi on my way out of the theatre & I seriously thought about stopping her to tell her how much Sister Act impacted my life.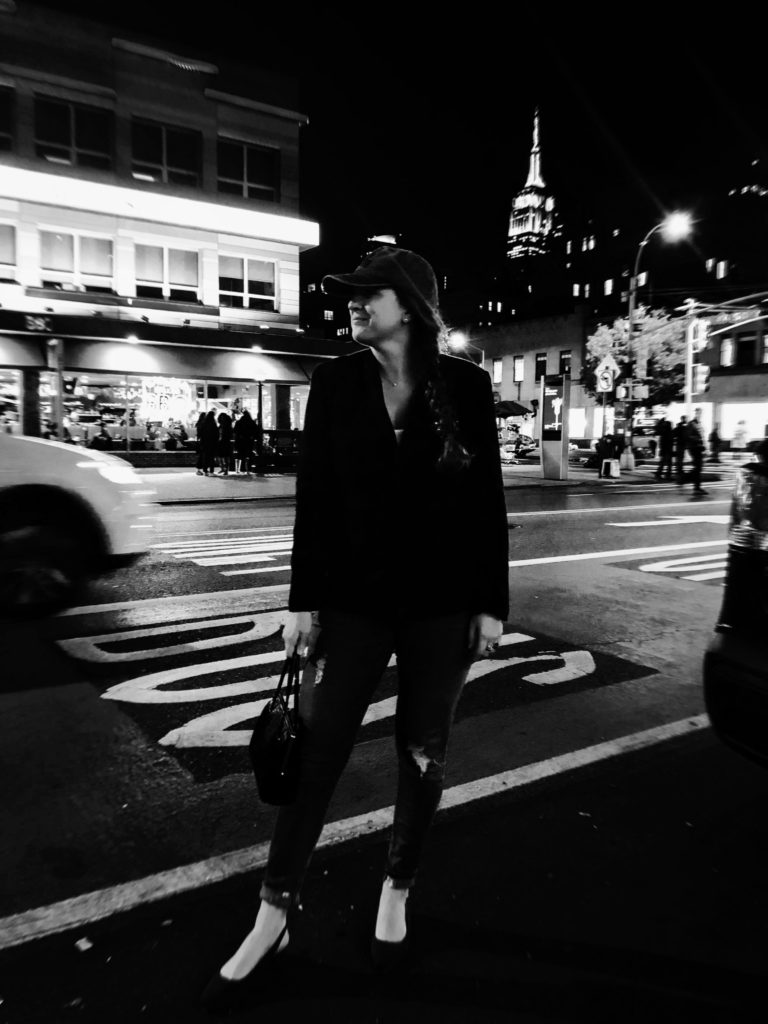 The next night, Steph & I went to our first NEWFEST event, New York's largest presenter of LGBTQ film and media. We watched two episodes of a brand new Hulu show, THE BISEXUAL, starring Desiree Akhavan who also wrote, directed, & produced The Miseducation of Cameron Post. As an individual who identifies as a bisexual, this film brought up a lot of reflection on my own sexuality as well as its impact on those in my life. I cannot wait till it is live to binge watch the rest of the series!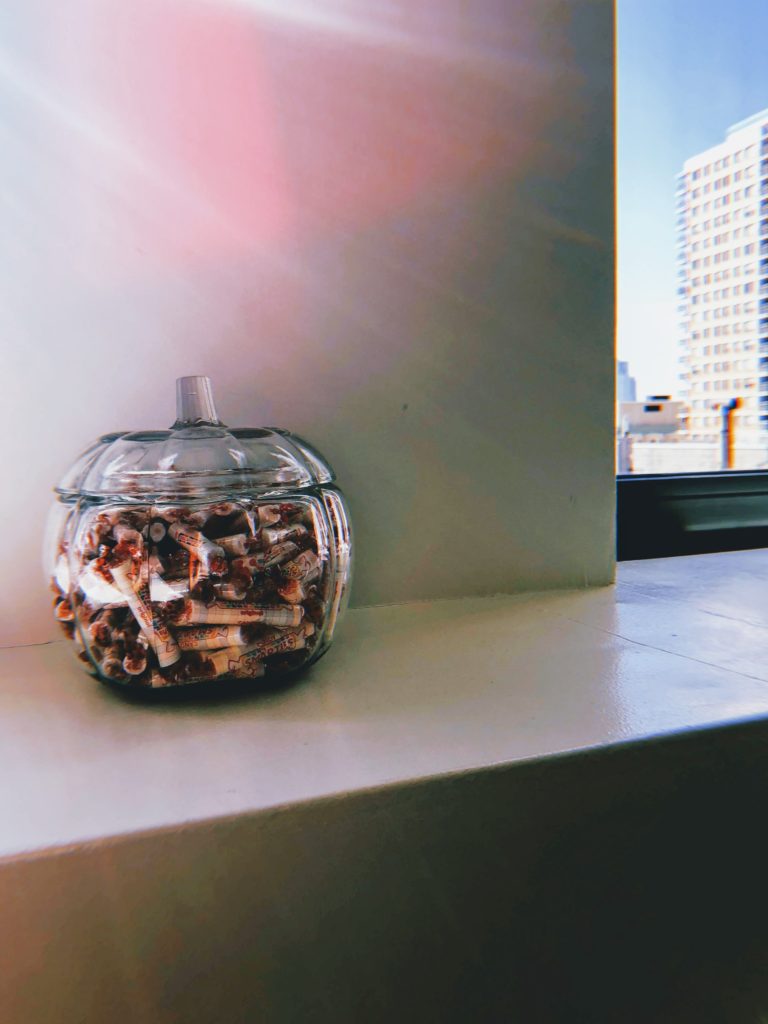 What I often love most about events hosted by inspiring women –  I always meet other inspiring women! I met @THELIZDEE, co-president of SMARTIES, at the wellness panel I attended earlier in the month. She kindly sent me tons of treats to share with my co-workers on Halloween. I filled my glass pumpkin with candy & folks are still stopping by every day to grab a handful. SMARTIES are a hit.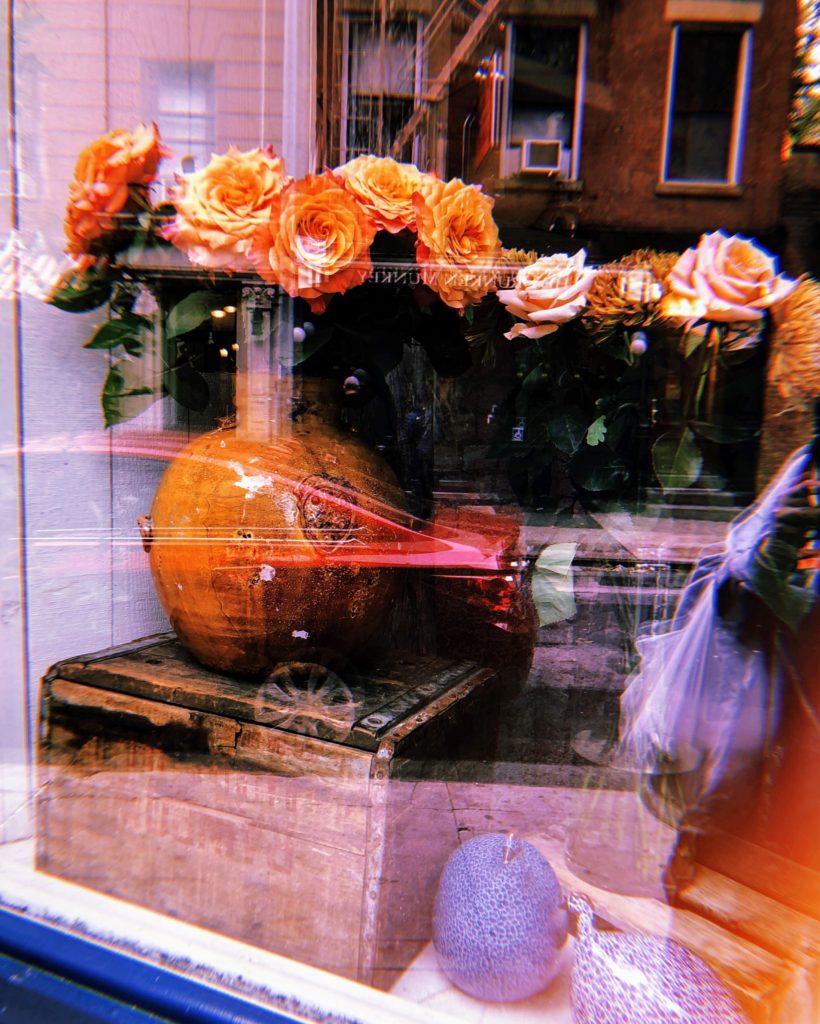 New York City in the fall – I love you.
Xx,
Erin