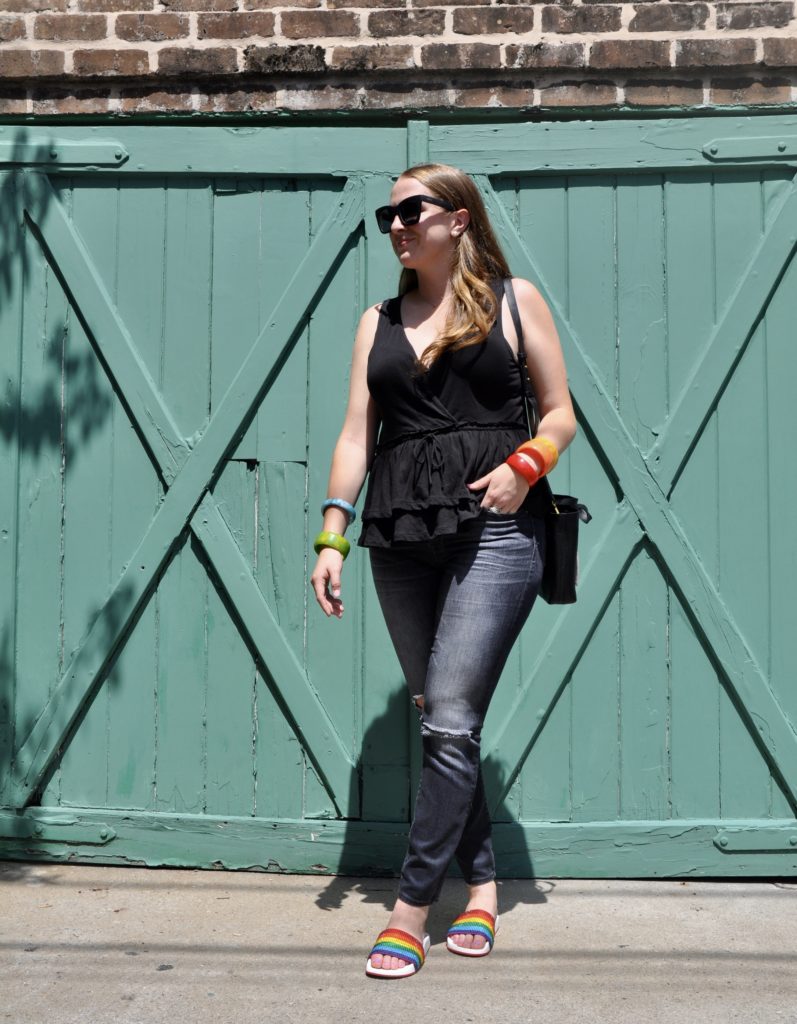 Today is my last day as twenty-five year old! There will be upcoming birthday musings, but I wanted to share details on a special event from this past summer. I am especially proud,  as it represents a strong connection of my values with a major milestone – speaking on my first panel in New York City about identity within the LGBTQ+ community.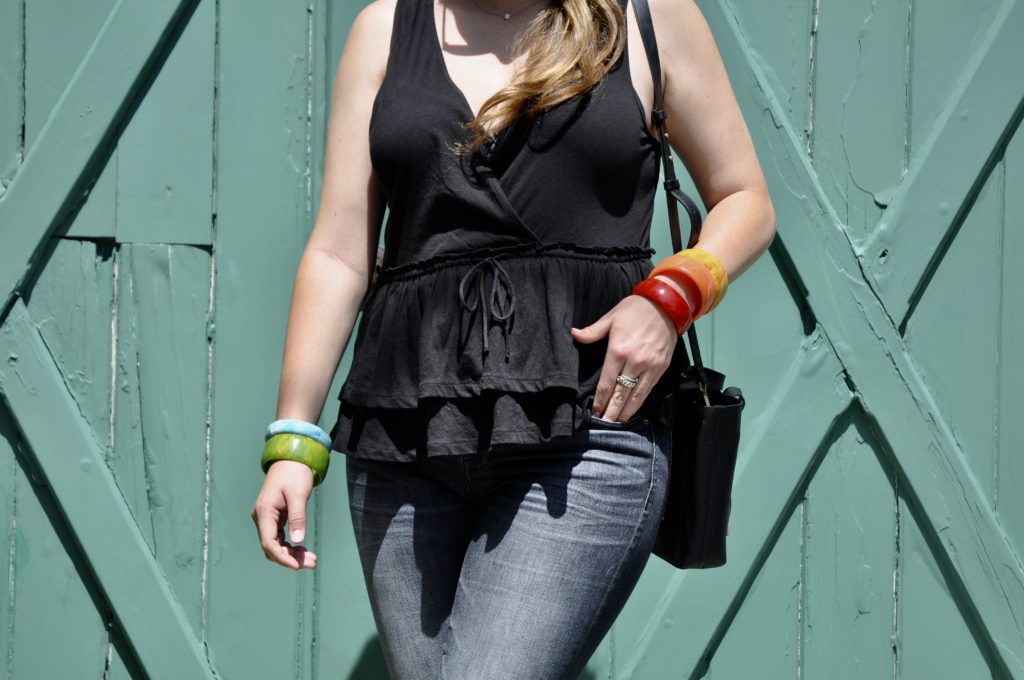 I was privileged to be part of this Pride Month event hosted by THE CHILL TIMES x HALF THE STORY. THE CHILL TIMES, a"digital oasis" to share best practices &  reflections on the noble art of chill, was created by the CHILLHOUSE team. For those who haven't visited, CHILLHOUSE is a relaxation haven on the Lower East Side that specializes in manicures & messages. Their team also maintains a fully-stocked, innovative cafe. HALF THE STORY is founded on the principle of social storytelling, honoring the parts of ourselves that don't always translate into beautiful INSTAGRAM photos or witty TWITTER updates. If you are interested in reading my HALF THE STORY, I shared it on the blog a few years ago. It was an empowering exercise in vulnerability on the internet.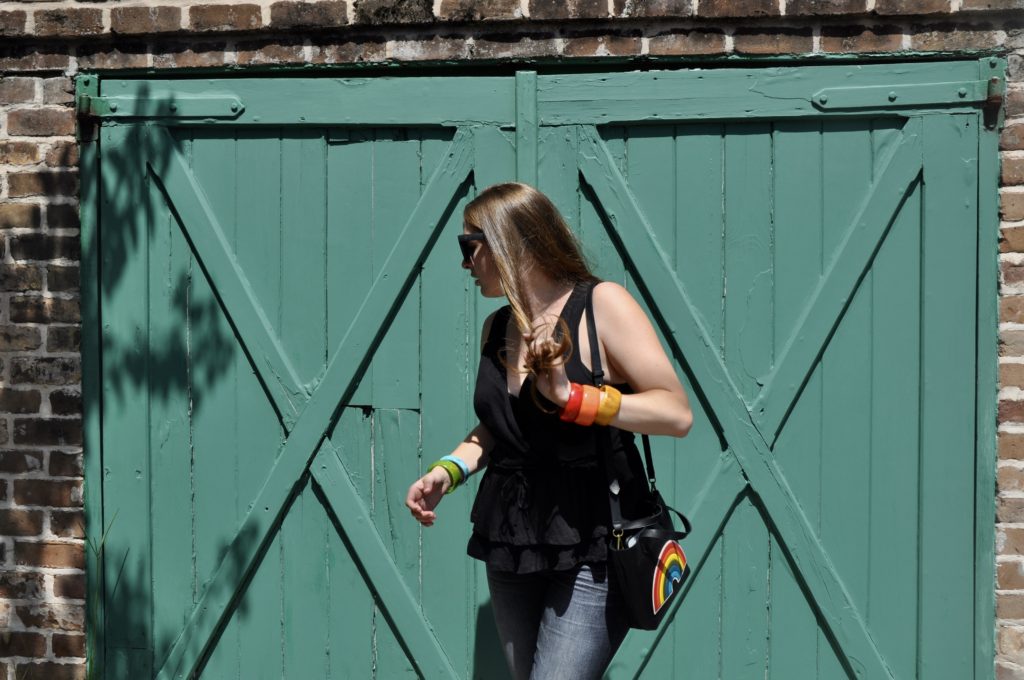 LARISSA MAY, my friend & founder of HALF THE STORY, co-hosted the panel with ANTHONI DIPPOLI who works at CHILLHOUSE coordinating events/partnerships for their space. As a member of the LGBTQ+ community too, ANTHONI also offered his input throughout on his experiences. Since our panel was about LGBTQ+ identity, I think it is important to note that his ombre rainbow manicure was one of the best I have ever seen. Finally, we were joined by SEAN SANTIAGO of CAKEBOY MAG – a bi-annual print publication focused on queer fashion, beauty, sexuality, & identity. SEAN is a true inspiration to me, as he is wholly committed to honoring topics that are important to the LGBTQ+ community.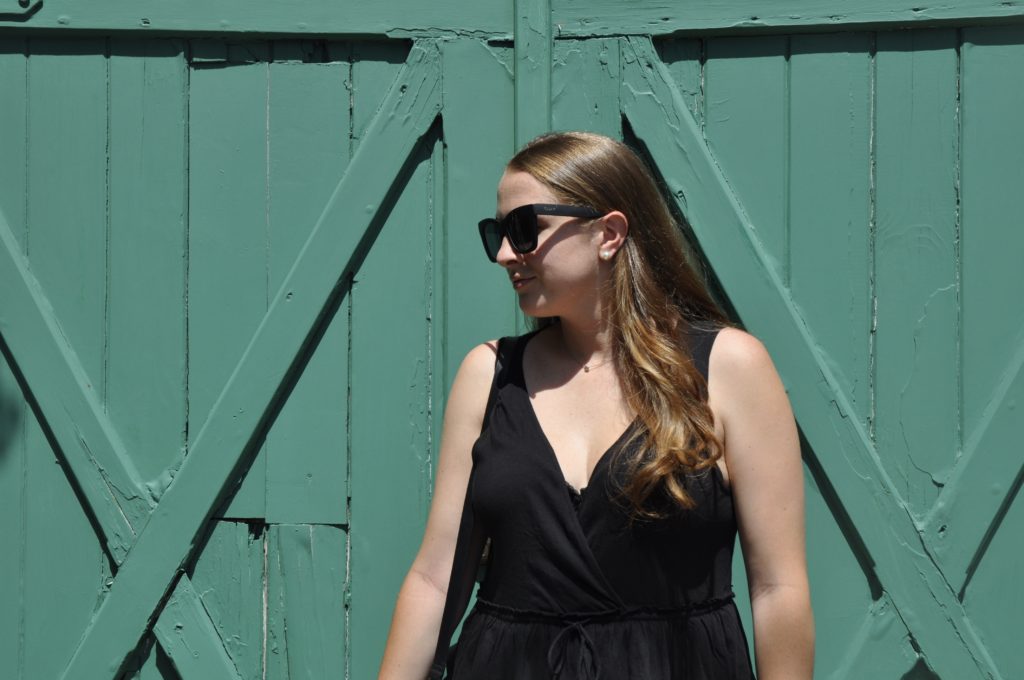 Here were my three key take-aways from the event:
#1 STORYTELLING IS IMPORTANT
We discussed as a group whether or not coming out – a big defining moment for telling others about the process of defining your sexuality – is important. Although I do not think any person should feel pressured to come out, I do find solace in others sharing their stories, which includes both triumphs & struggles. ANTHONI & SEAN distinguished that our stories are not owed to those who have not earned the right to hear them.
#2 ACKNOWLEDGE THAT DISCOVERING YOUR IDENTITY IS A PROCESS 
I shared a little about my experience of discerning my own identity. I highlighted one of the most significant pieces of advice I heard during my time in college. A guidance counselor asked me to think about how long it took for me to come to terms with my sexuality. She reminded me that it is usually a process for understanding who you are. Once you remember that, it can be easier to offer grace for those who do not respond in the way you always hope you will. This seemed to resonate with others in the room.
#3 CONVERSATIONS CAN KICKSTART ACTION 
One of the key parts of our conversation highlighted how we could harness the energy within CHILLHOUSE that night to define action plans for resistance in this current political climate. We shared the importance of supporting LGBTQ+ organizations in the city, voting in all elections, & speaking up in moments of day to day adversity.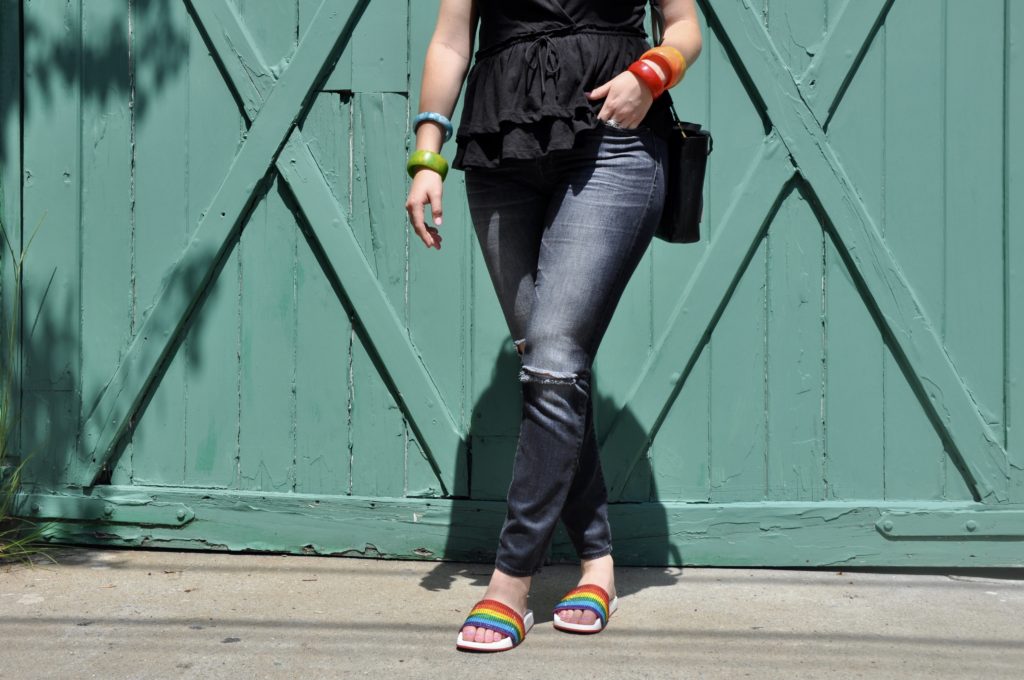 Rainbow accessories were crucial for this Pride Month event. I packed my vintage Bakelite bangles, a favorite MADEWELL MINI TOTE with a rainbow Anya Hindmarch sticker, & THESE SLIDES from MY SPRING COLLABORATION. This ANYA HINDMARCH BAG  has a similar stripe effect. MADEWELL JEANS & J.CREW TANKS are a constant combination for me. This TIERED TANK TOP was one of my most worn tops over the summer & it is currently on sale.
SHOP MY OUTFIT & OUTFIT INSPIRATION BELOW!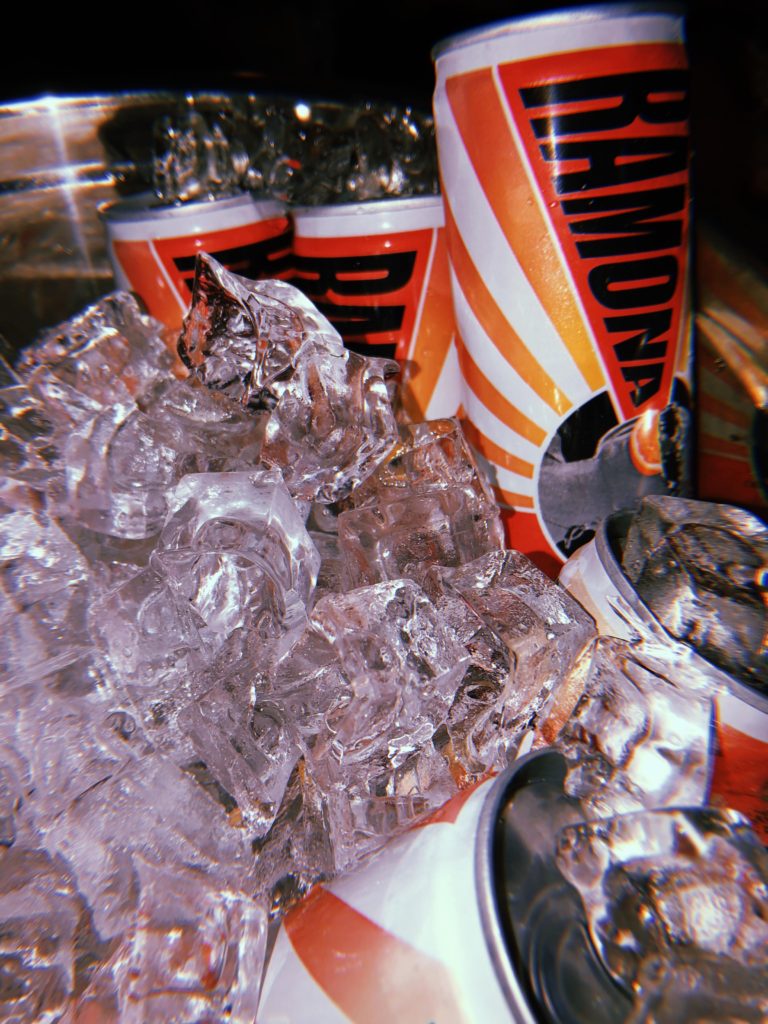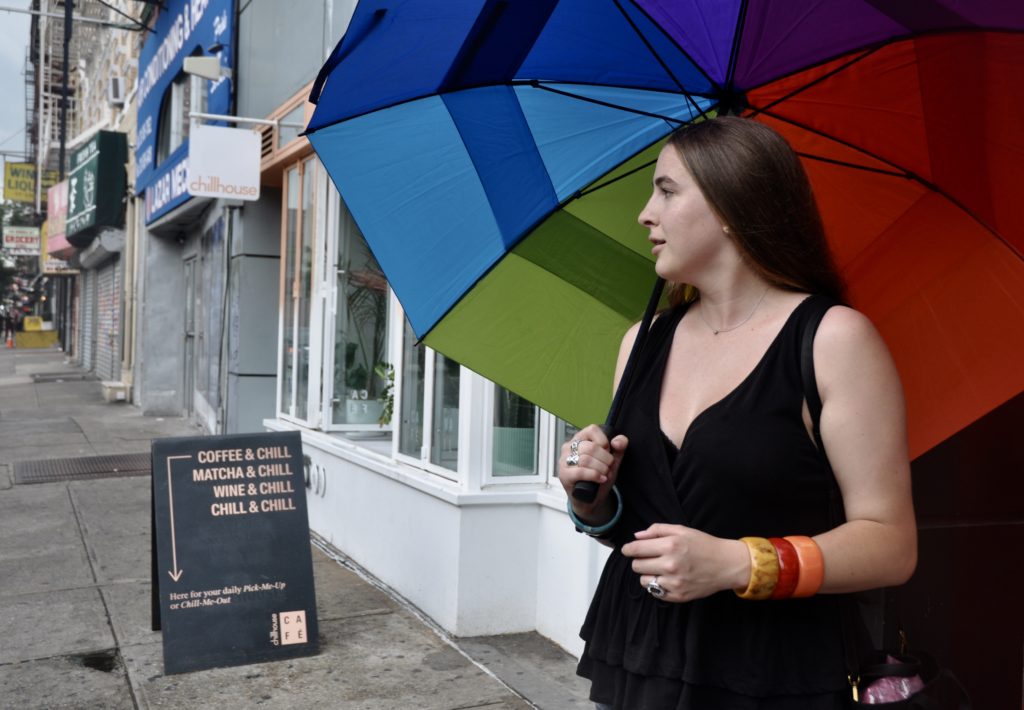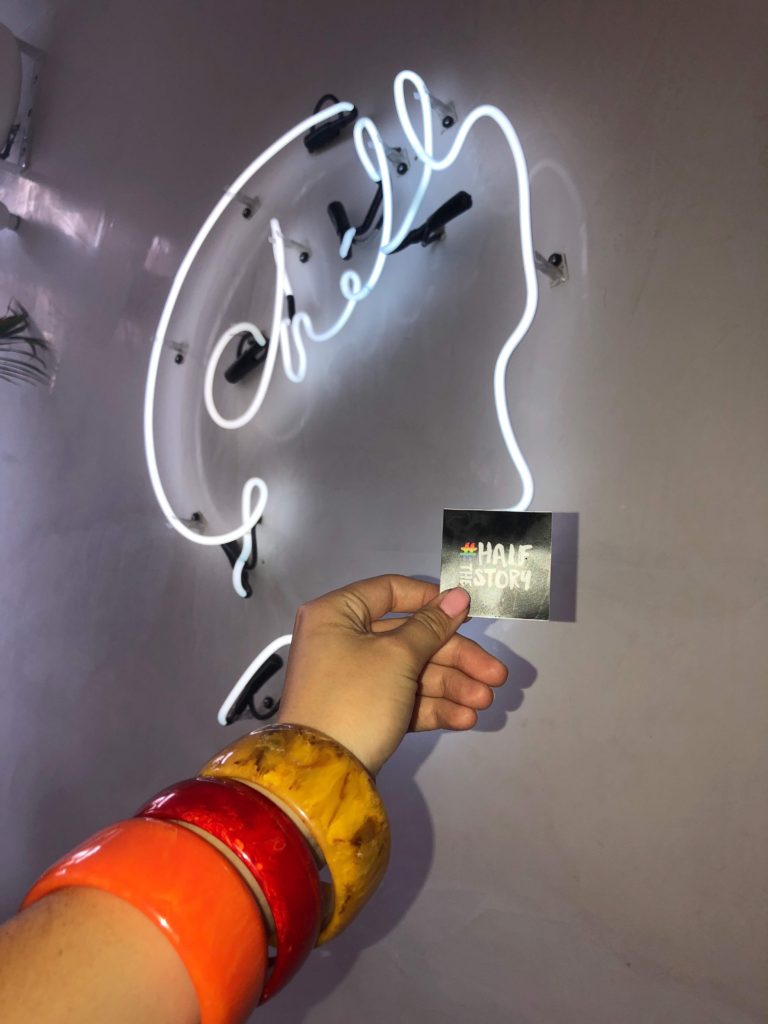 Full disclosure: it was a brutal summer day weather-wise when we hosted this event. As such, I only snapped one good photo of myself outside of CHILLHOUSE. The turquoise wall above was from my trip to Savannah the following day. I packed my outfit, so Steph & I could take a few extra photos in the sunshine.
A huge thank you to CHILLHOUSE, THE CHILL TIMES, & HALF THE STORY teams for making this event possible, in addition to all of the amazing guests who engaged in conversation with us. This event was memorable, as it brought much of what I discuss on my blog & on social media into real life discussion with others. In our modern digital world, that is an accomplishment I am extremely proud of.
Xx,
Erin
PS – if you are looking for more chill content, check out the NYFW lounge CHILLHOUSE created with Coveteur that I featured last February HERE.