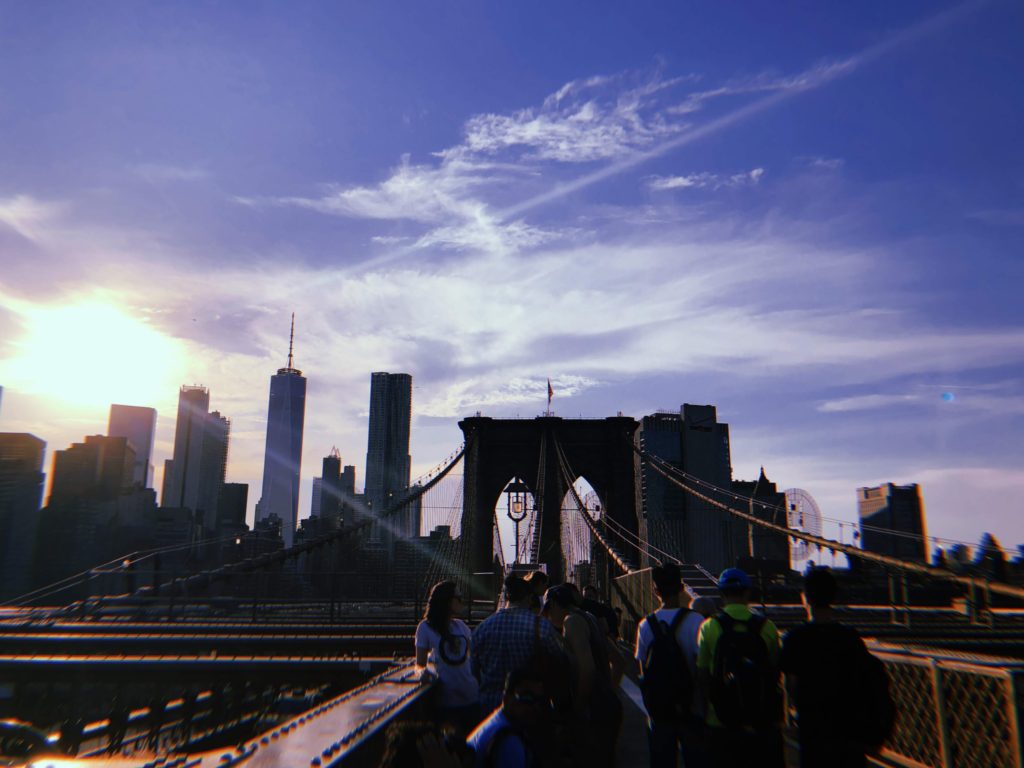 This summer has been full of activity. As I mentioned HERE, I am marching ahead with action for the remainder of August. I am thrilled to be recapping a few highlights of this busy season in New York City.
ACLU CLOSET SALE AT SNOWE HOME
My first visit to THE WHITESPACE was for a closet sale to raise funds for ACLU, an organization that fights to protect women, immigrants, the LGBTQ+ community & more. This event was hosted by four fabulous women – ALYSSA from REFINERY29, BABBA of BY.BABBA, CYNDI of CHILLHOUSE, & LAUREN from THE ZOE REPORT. The bright SNOWE HOME showroom was packed with clothes, shoes, purses, jewelry, etc. – all donated by these generous women to raise necessary funds during a critical period for at-risk populations in our country. I walked away with a cool bomber jacket that I am planning a DIY update for plus the blue duster coat that I am wearing below. If you are inclined to make your own donation to the ACLU, click HERE. A huge thank you to these women for utilizing their resources to make an impact.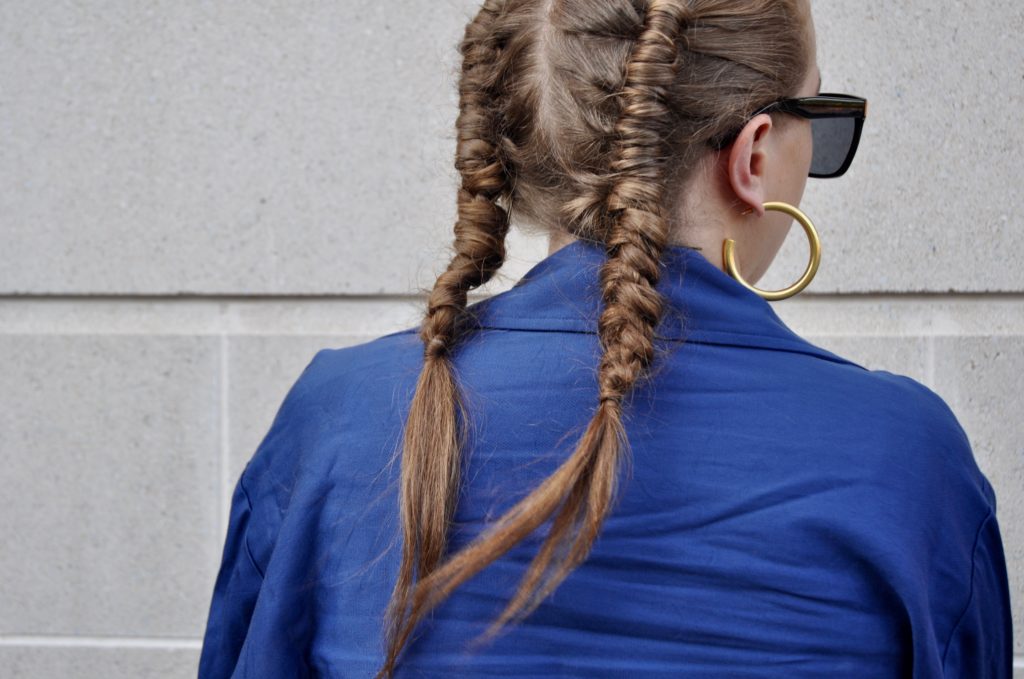 HAIR & MAKE-UP C/O CARAVAN STYLIST STUDIO
WORLD CUP WATCHING 
One of my favorite activities from the beginning of the summer was watching Men's soccer. I watched Brazil vs. Mexico by myself at TACOMBI & Columbia vs. England at THE SPANIARD with one of my oldest friends, Mary. The energy of the World Cup is palpable & I am already counting down the days until the Women's teams compete next year in France. FYI – both locations have delicious game-watching snacks, such as my favorite sweet potato taco at TACOMBI with a strong cold brew & the homemade onion rings from THE SPANIARD. A quick shout-out to ANNIS for sending me a list of all the top places to watch soccer in the city when I was searching for a spot in the West Village.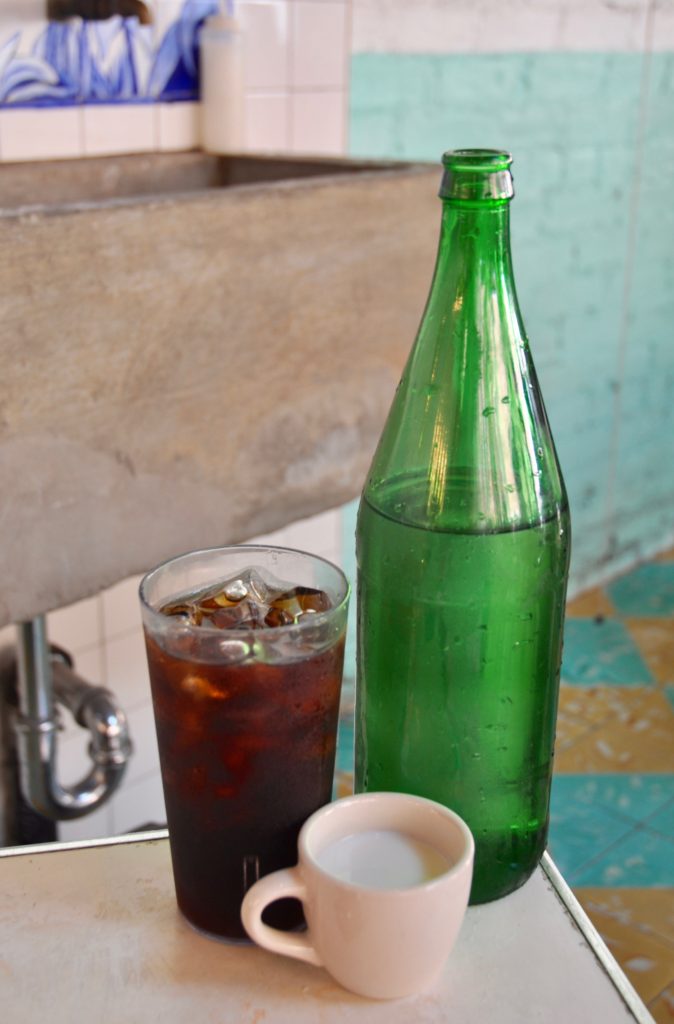 A ROMANTIC NIGHT IN BROOKLYN 
Early in July, Steph planned a surprise evening for us. I followed her lead, as we walked across the Brooklyn Bridge holding hands. She took us to one of our favorite date night locations – UNION HALL. Over the last six months, we saw both Cameron Esposito & Rhea Butcher there, so I was especially excited that when we arrived, the act for the night was "THE LESBIAN AGENDA" – hosted by SOPHIE SANTOS & JESS SALOMON. These two women assembled a variety show of queer women that cracked us up & made us think. I love supporting female comedians, especially those in the queer space, as they are a face of modern resistance. We ended the night at THE COMMISSIONER, a restaurant around the corner that has become our traditional spot either before or after a show at this venue. Go for the buffalo chicken sandwich; stay for the all-star hospitality & affordable prices. Nights like this remind me how grateful I am for the person Steph is.
DISPATCH AT THE CENTRAL PARK SUMMERSTAGE 
Largely due to my years at Forest Lake Camp, DISPATCH is one of my all-time favorite bands. Their music evokes such nostalgia for me. The band played the Central Park SUMMERSTAGE, so Steph & I sat outside the venue & listened to their music under the trees. It was one of the best nights of the summer.
UNION POOL 
A group of friends met at UNION POOL one weekend. It had several rooms & a huge outdoor space, which I liked. In addition to having plenty of tables for patrons, there was also a taco truck that served up fresh & delicious food.
SHOP THE OUTFIT & OUTFIT INSPIRATION!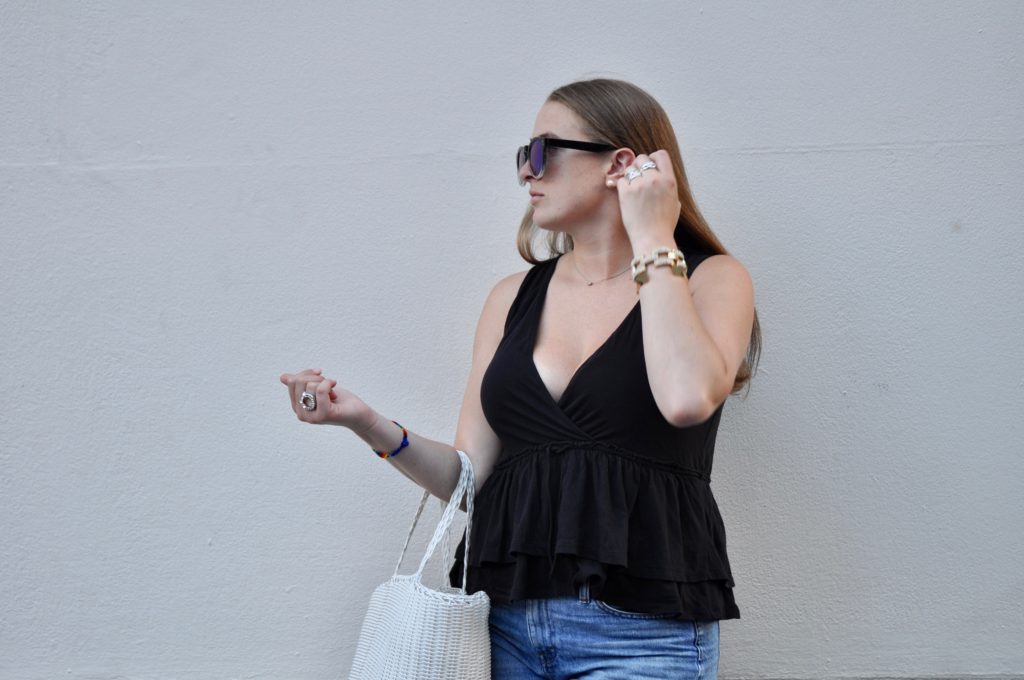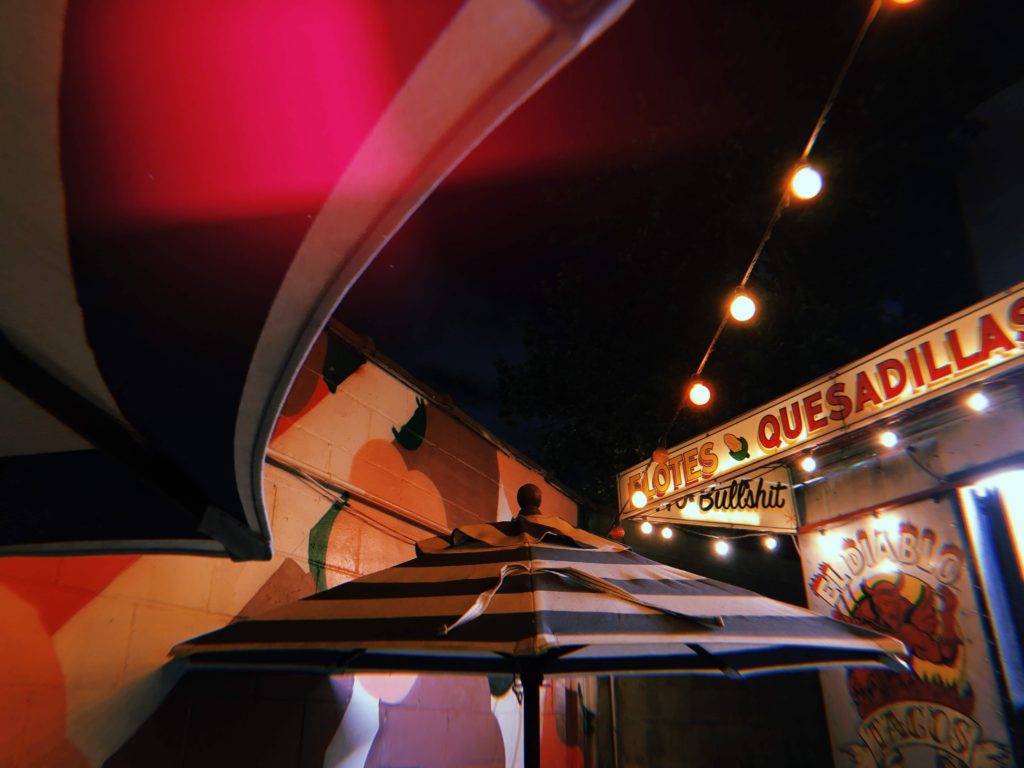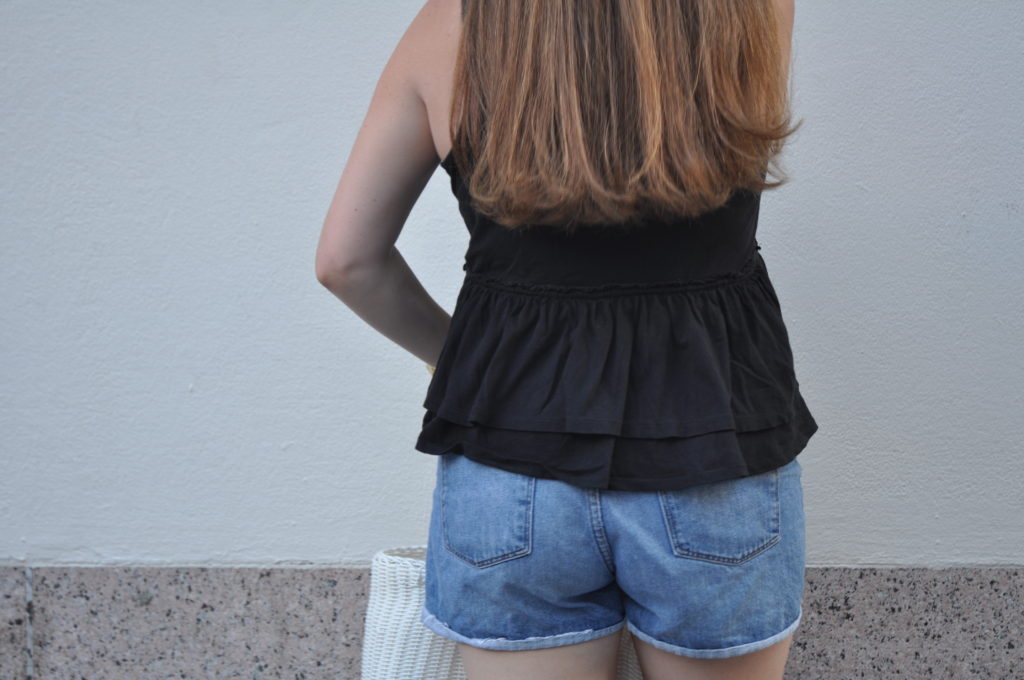 SIMILAR JEAN SHORTS | TANK TOP (ON SALE!) | SIMILAR WICKER BAG
SUNSET CRUISE AROUND NEW YORK HARBOR CRUISE
July closed out with a week of awful weather – one of those times where you think the sun will never come out again. Steph & I both acknowledged how lucky we were that the night of the cruise signaled a change in the forecast. We had the most beautiful sunset with our friend, Christina. Peak at my photos below for the iconic scenes of the harbor! As we cruised around on our big boat, I peaked down at the quaint sailboats that were moving at a slower place. I made a mental note to look into options for future trips around the harbor. Let me know if you have any recommendations!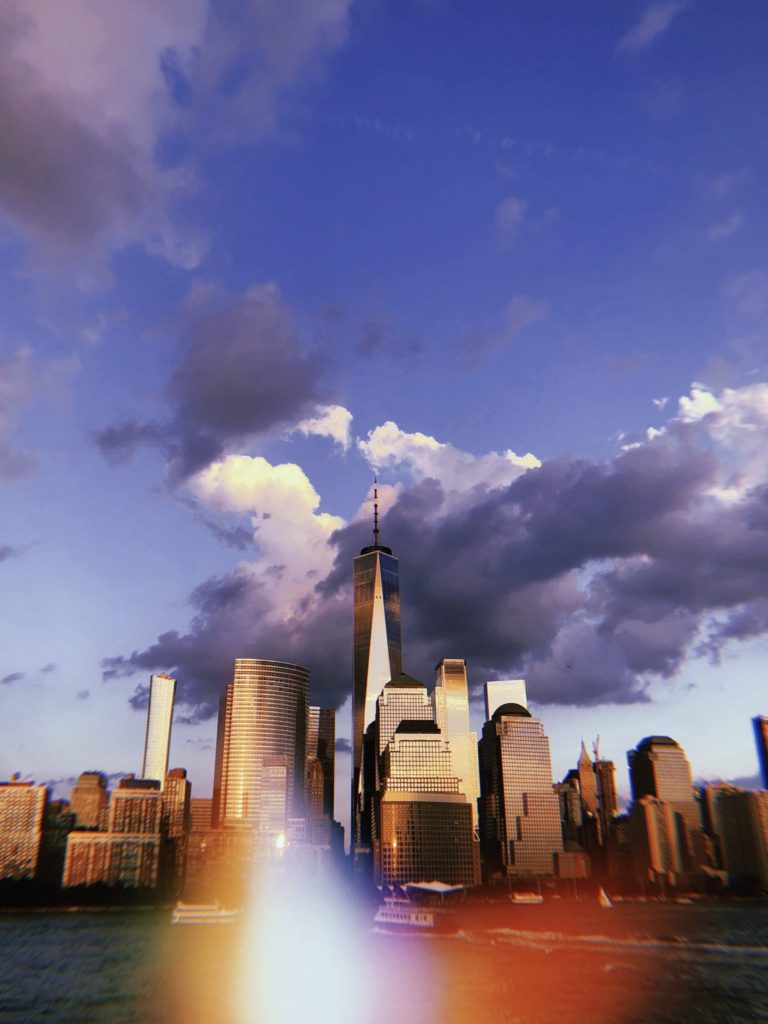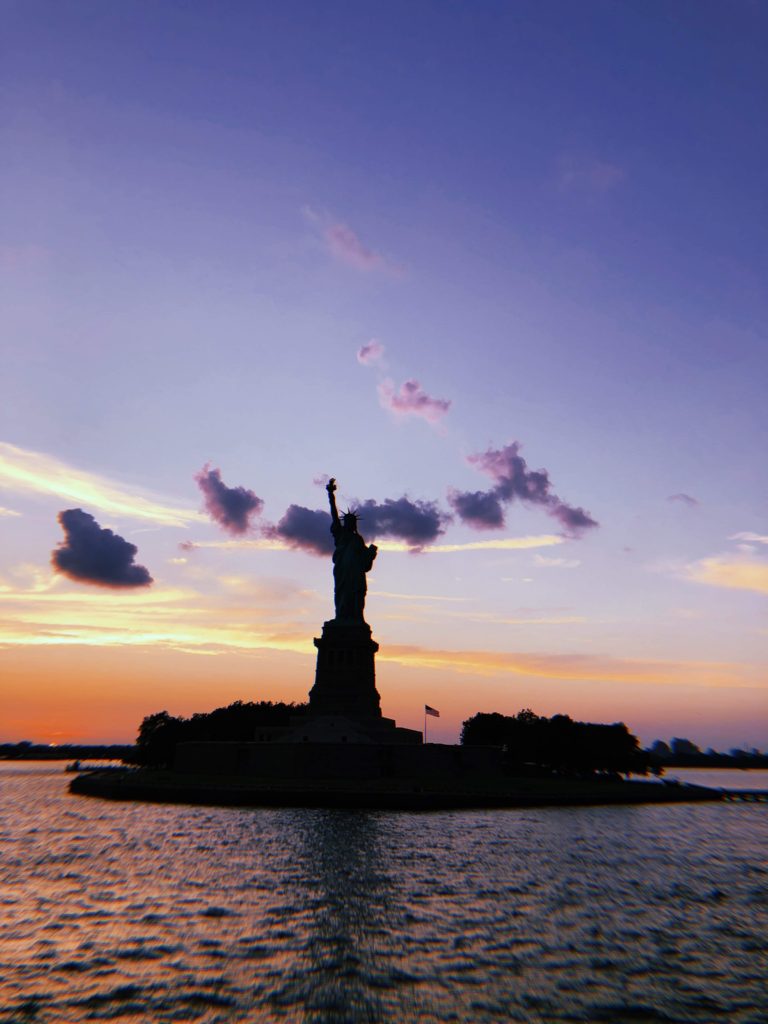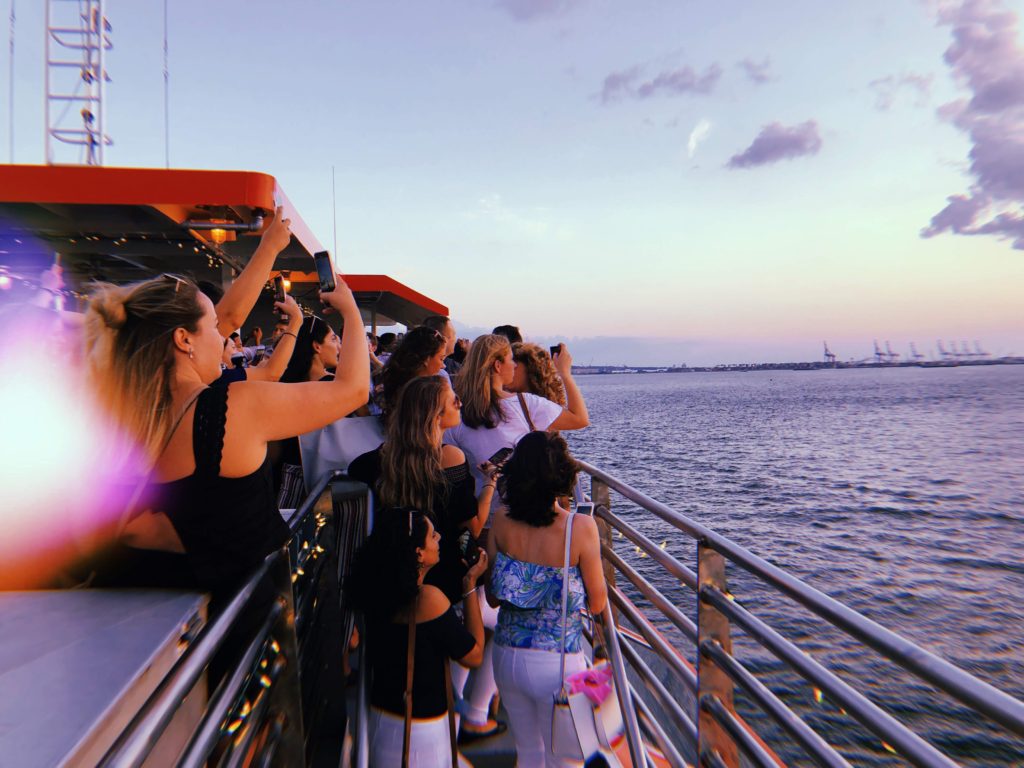 CHROMAT x THE PHLUID PROJECT EVENT 
When CHROMAT sent models down the runway with Flaming Hot Cheetos as an accessory, I knew this was a brand I was going to support. However, I have learned more about this company that Becca McCharen-Tran founded; the depth of their values & the quality of their products are both exceptionally high. Check out the #CHROMATBABE POOL RULES campaign from this summer as an example. Their team has managed to not only represent a diverse group of people but to encapsulate the breadth of inclusivity that our modern world needs. I visited THE PHLUID PROJECT (the first gender-free store!) for a CHROMAT swimsuit try-on event. The team helped me understand my sizes & I especially appreciated that the event had a special call to action for transgender customers, who may need additional time & help finding the swimsuits that work best for them. 
SHOP A FEW CHROMAT PICKS BELOW!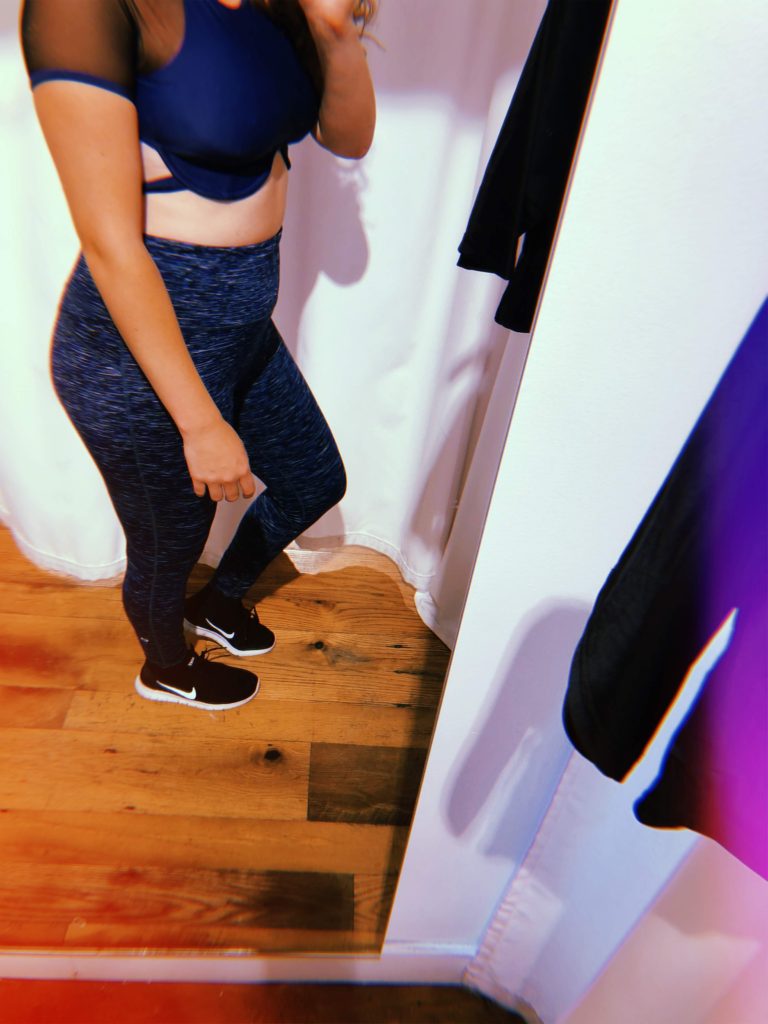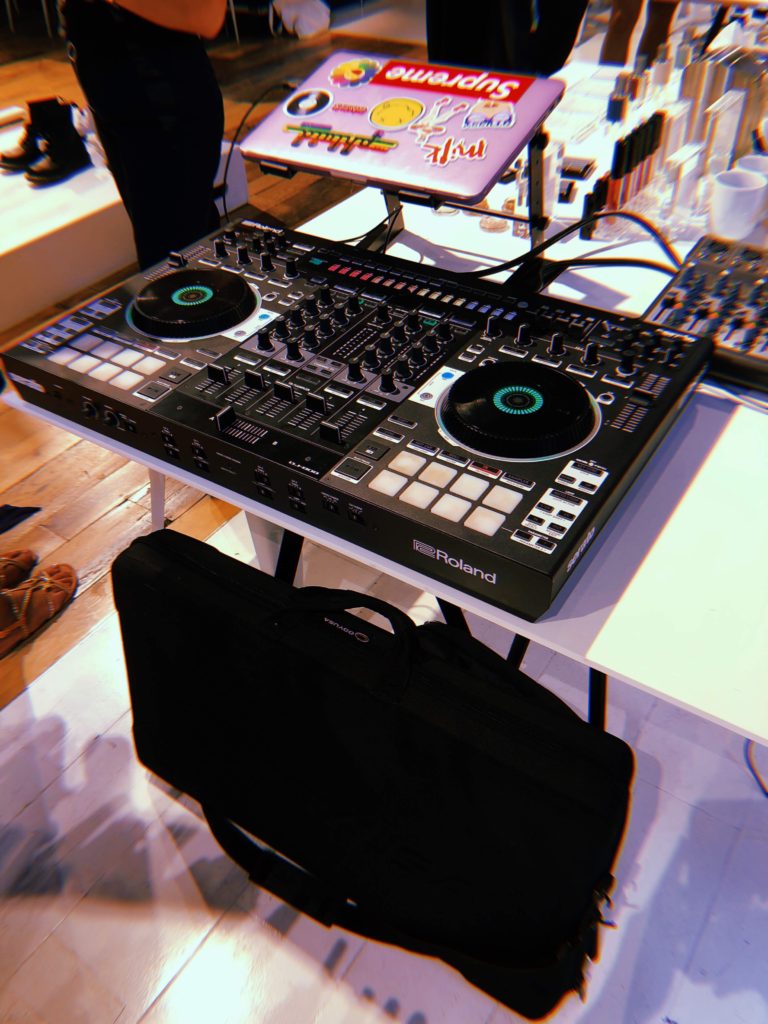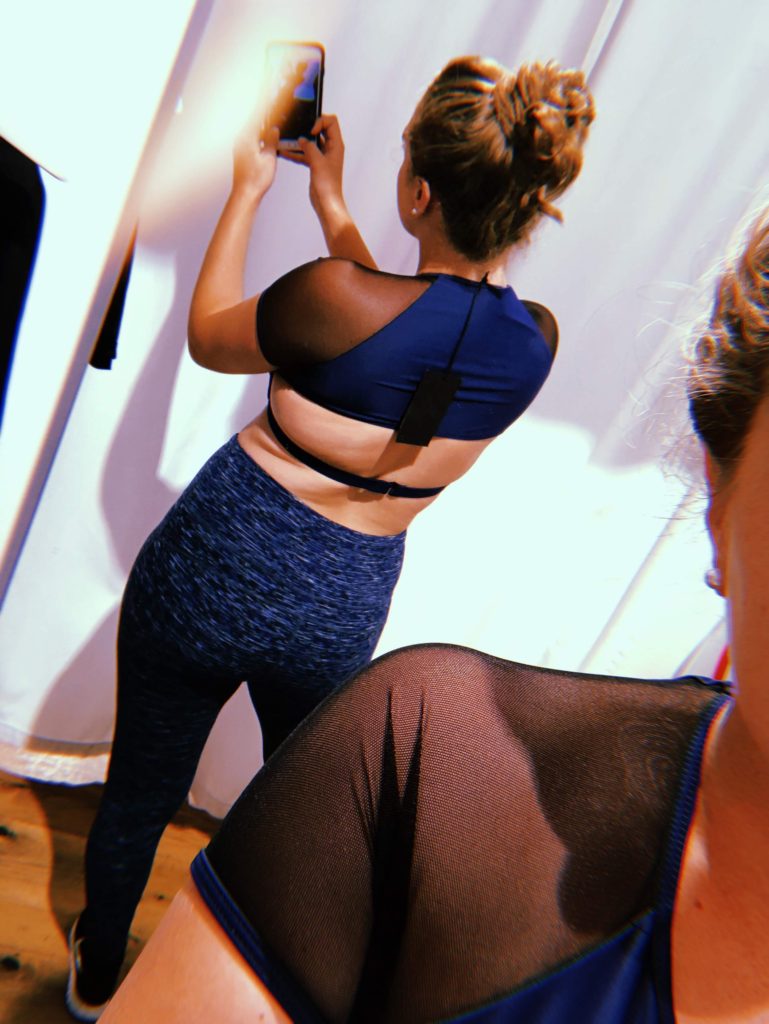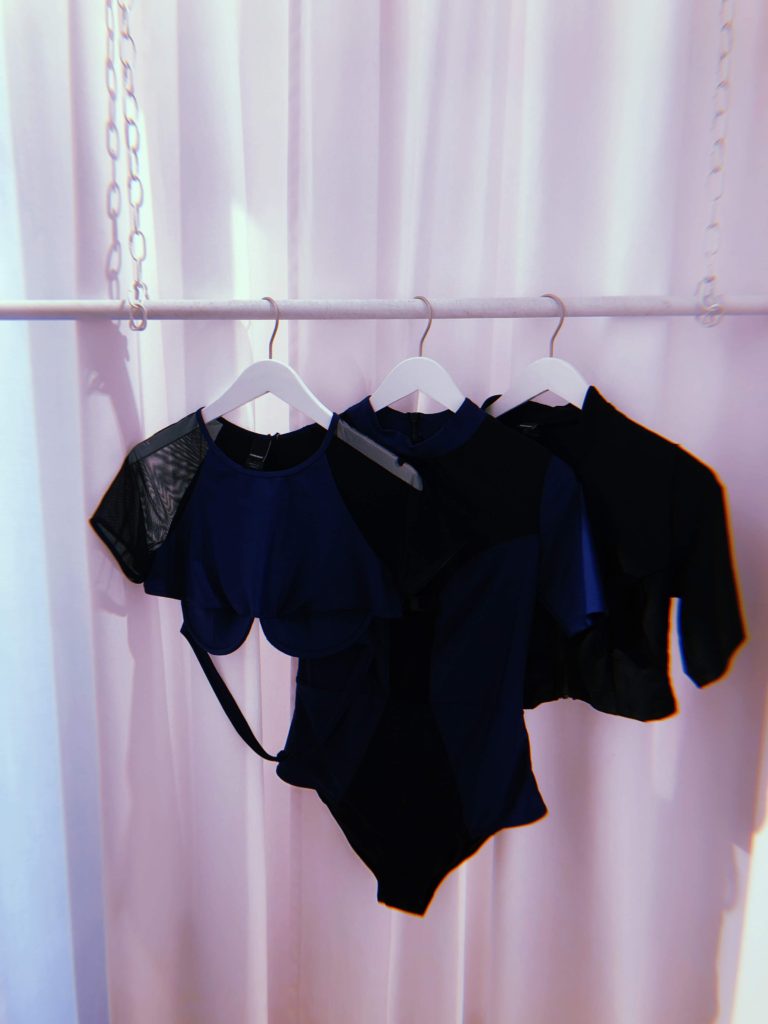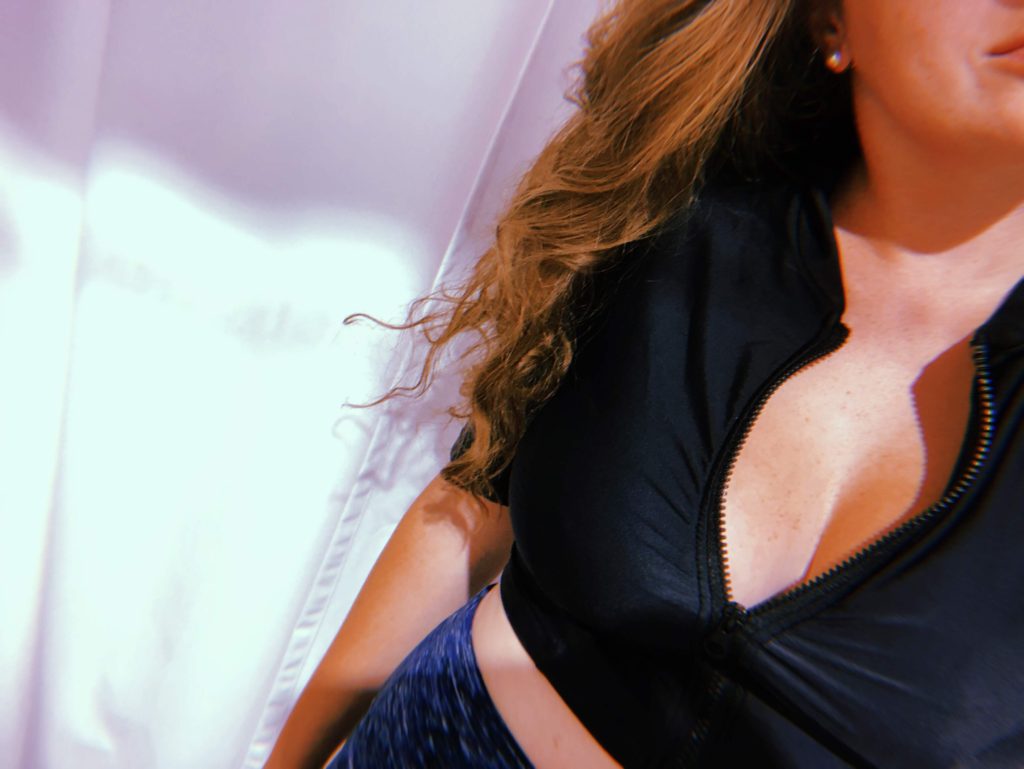 FLIX WEEKEND 
The weekend was a blast from beginning to end. We unexpectedly began Friday night with a mini bar crawl because we were anxious to celebrate our time together right away. One of the best parts of visitors is bringing folks to our top food locations. We took our friends to BLOCKHEADS – our favorite spot for frozen margaritas, as I mentioned HERE. These are the best drinks to kickstart a long night. 
The next day we bought breakfast sandwiches before heading to Central Park. We explored much deeper in than I had before, which made me extra happy. We returned home after getting caught in a rainstorm, changed quickly, & headed to dinner at SONS OF ESSEX. I told everyone at the table how much I loved the buffalo chicken sandwich & about half the table ordered it. Yes, I am aware that I have recommended two different restaurants that serve buffalo chicken sandwiches in the same post & I am proud of that fact!
Post-dinner, my friends & I had a pre-game at my apartment. It is hard to explain how much fun I have with this group of strong, crazy, loving women. I hope our opportunities to gather together never end.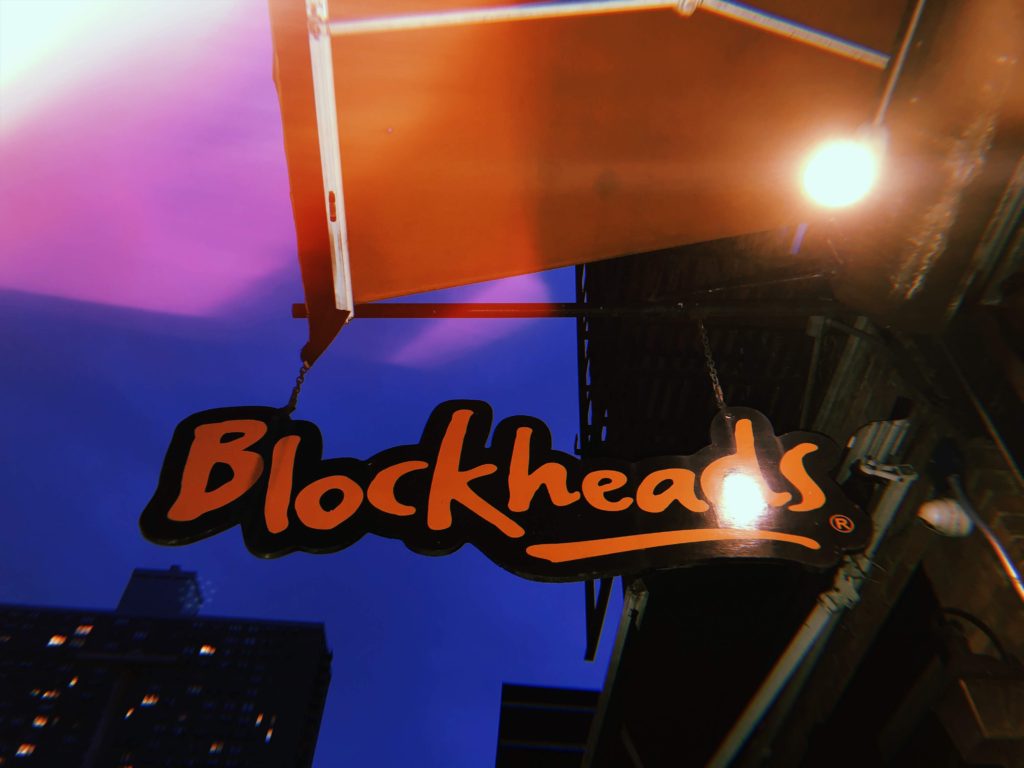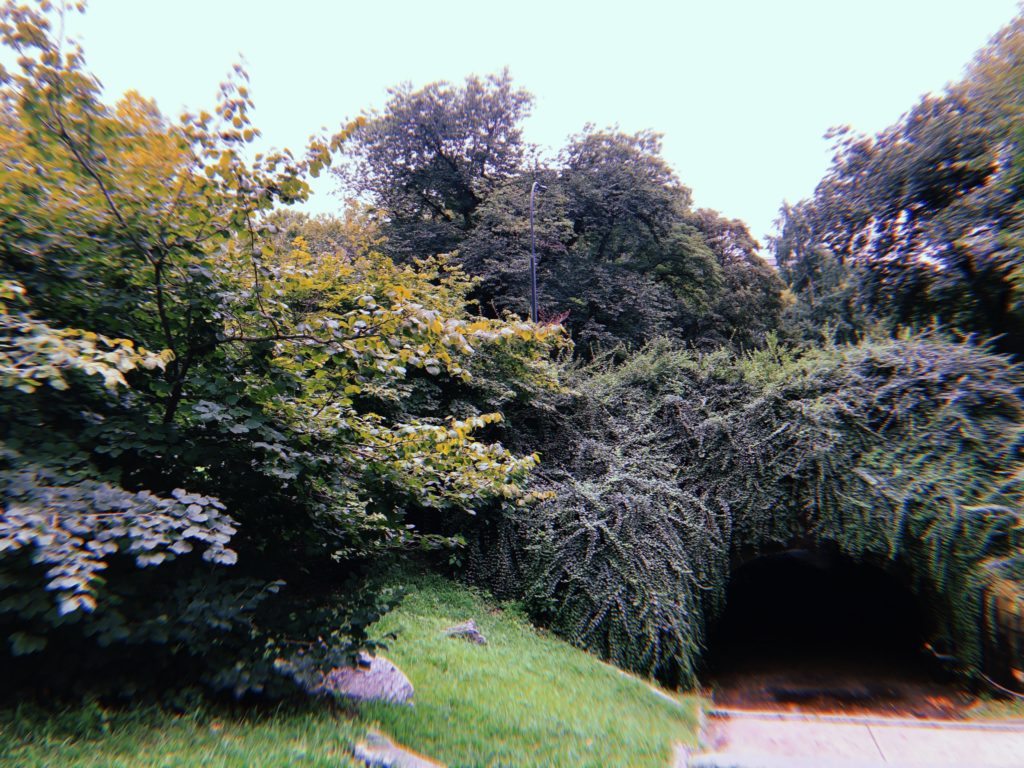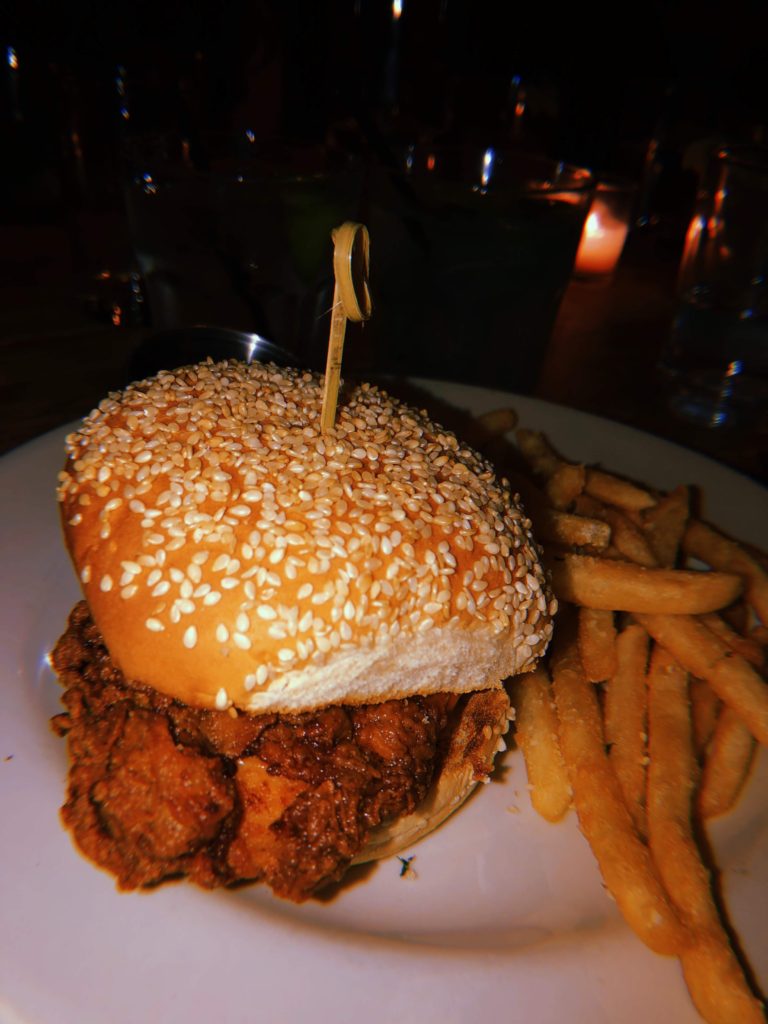 SUMMER IN THE CITY 
A couple snaps below from coffee with Steph on a lazy Sunday morning & one of my solo visits to Washington Square Park. There was not anything spectacular about these days, but I am trying to find beauty in the ordinary bits of our lives.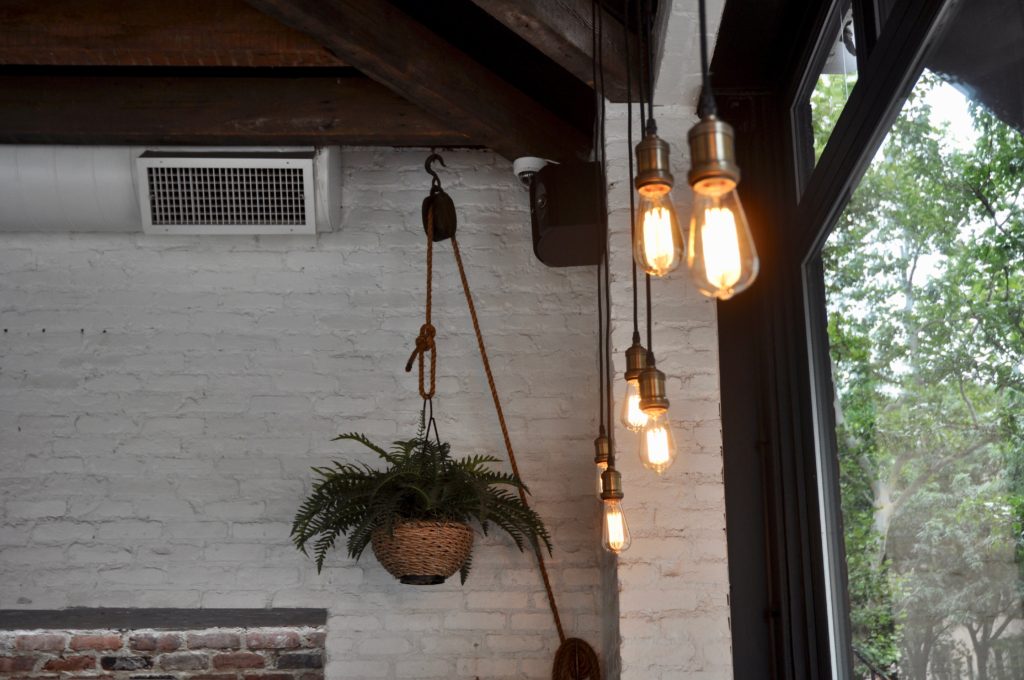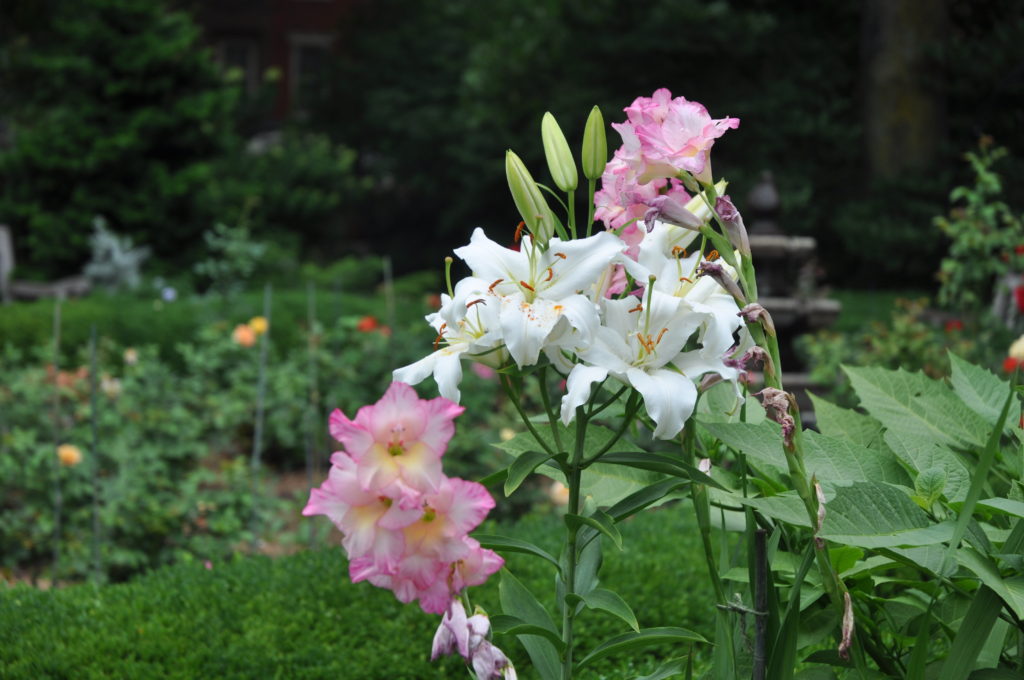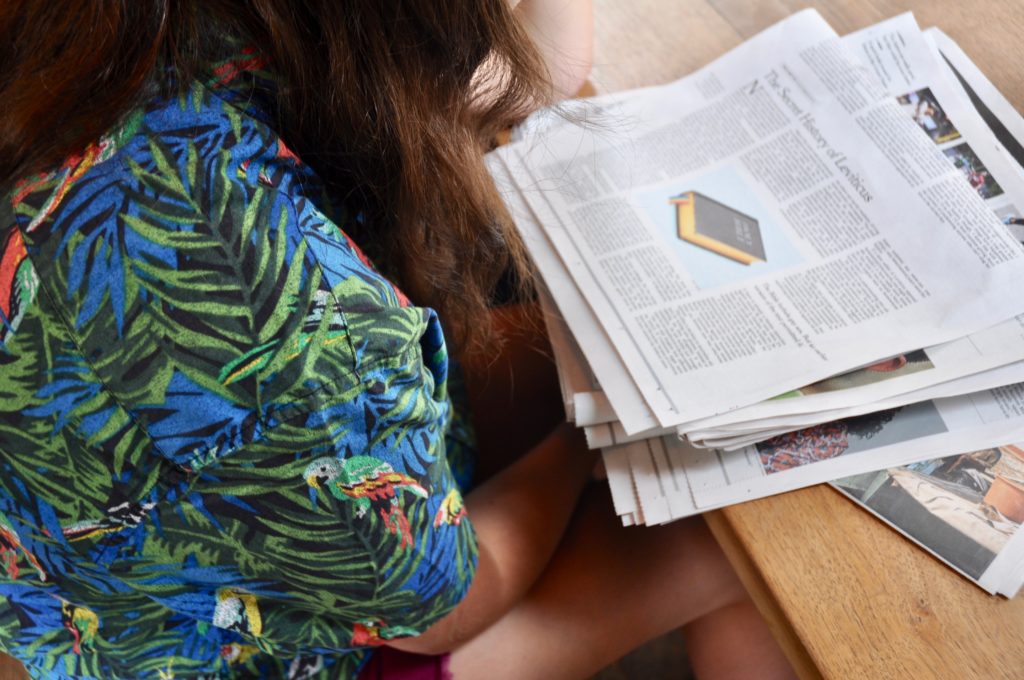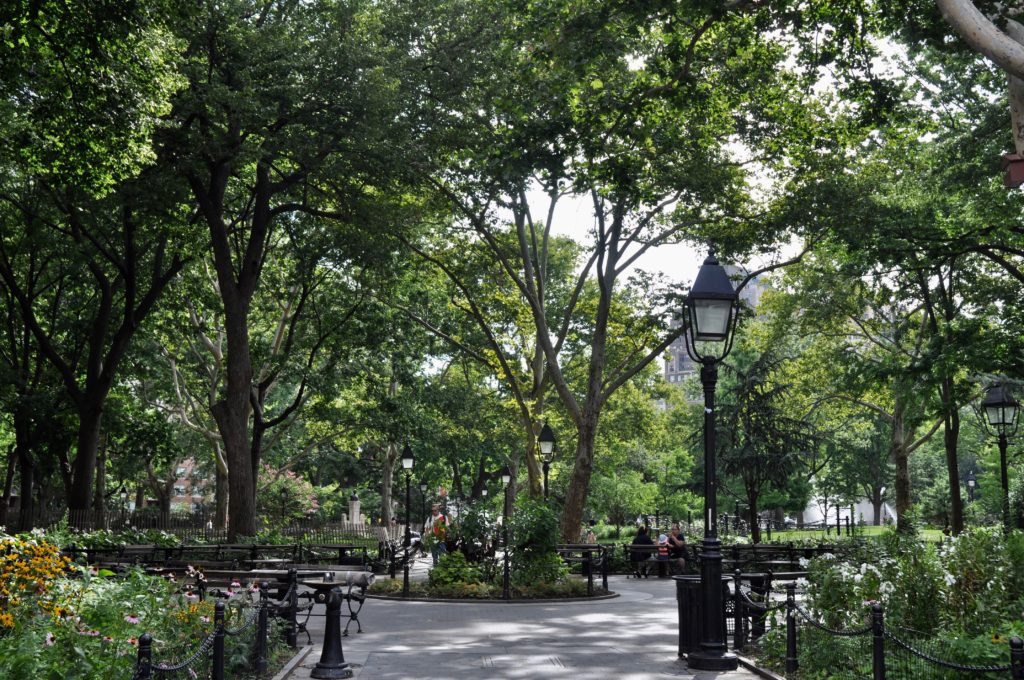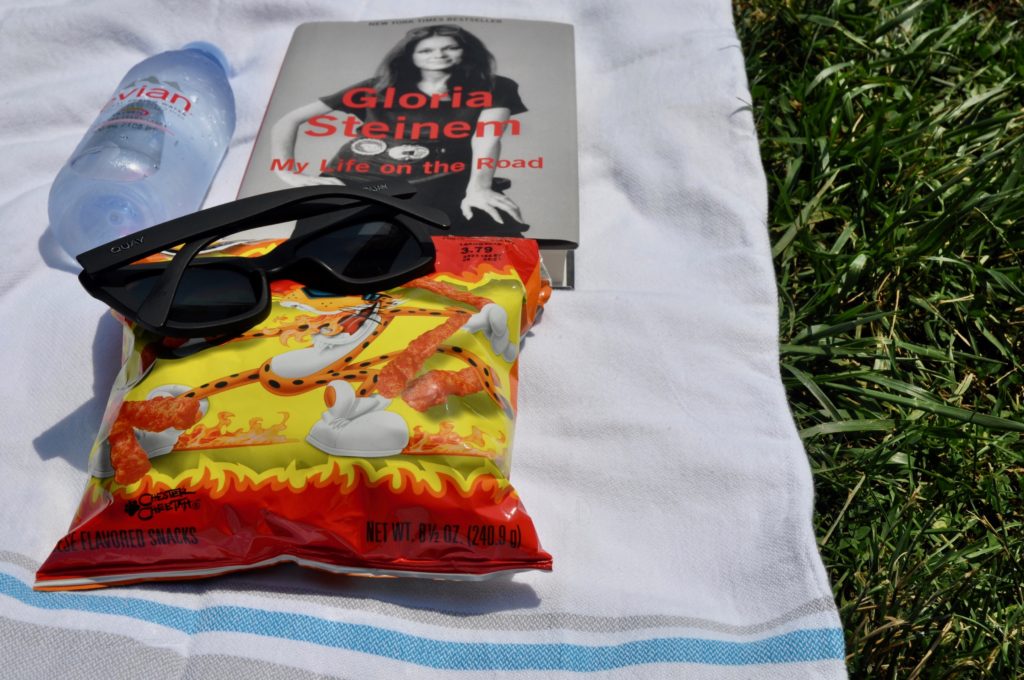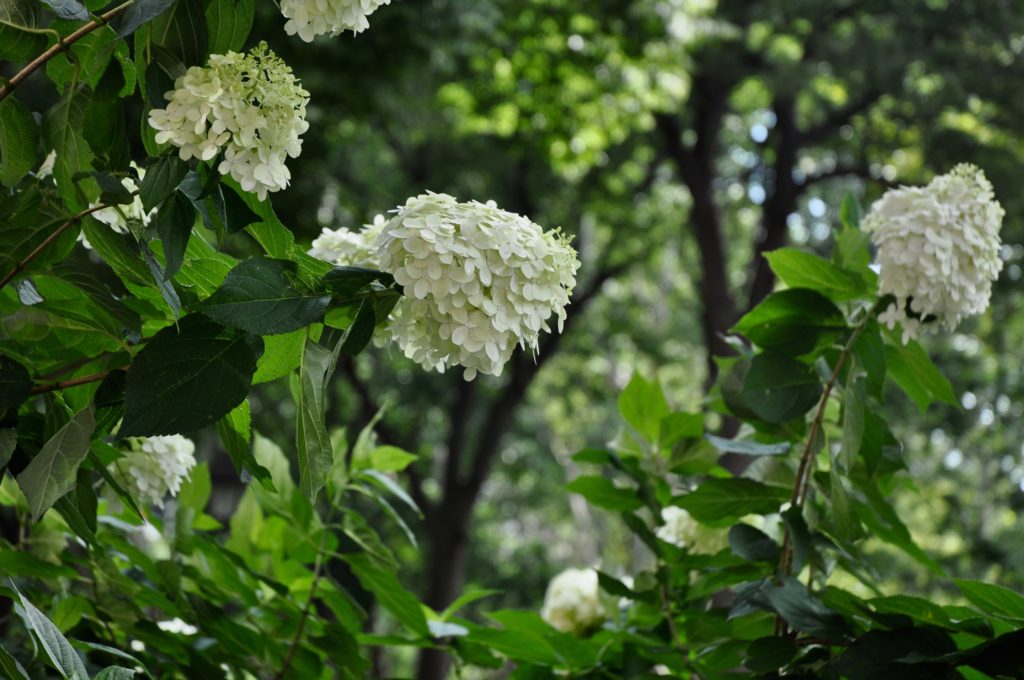 DINNER & DRINKS AT PARKER & QUINN 
My best friends from Boston College & I met up for a long overdue dinner at PARKER & QUINN. The blood orange margarita is one of the best cocktails I have ever had in the city. As we sipped & chatted, I paused & recognized how happy I am for my relationship with these three special women, who have seen my evolution as a person over the years. Hold true to the people that stand by you & lift you up.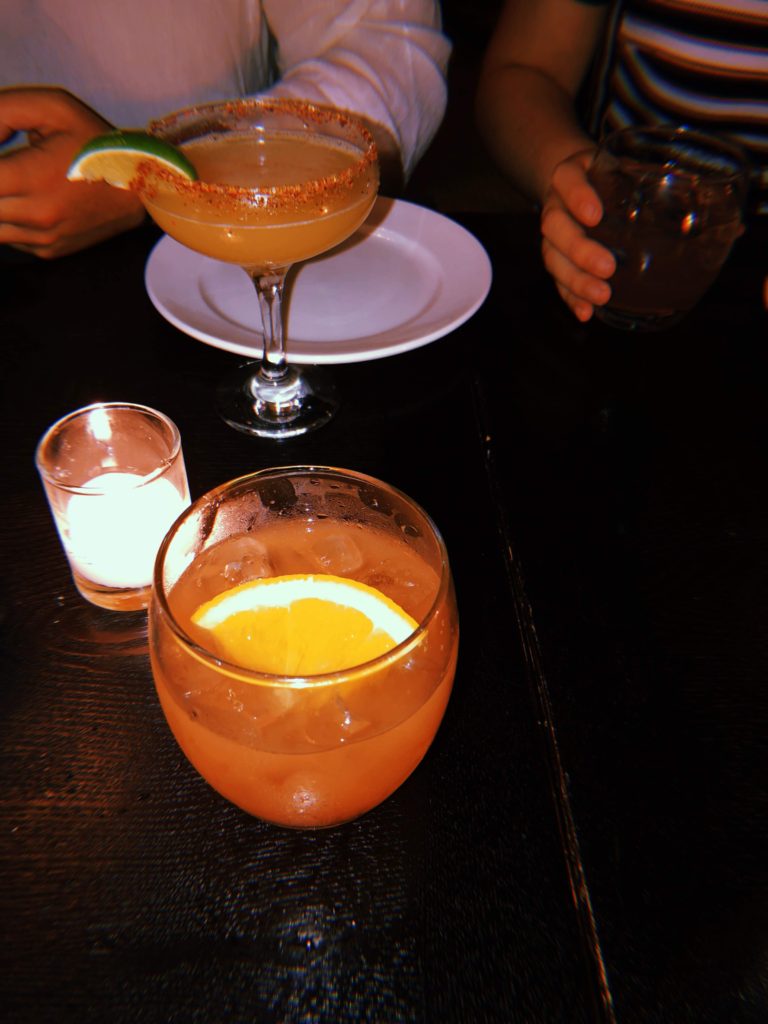 The rest of the month I will be taking a deep breath of the last bits of summer air.
Xx,
Erin
CHECK OUT MY PREVIOUS NEW YORK CITY RECAPS HERE! 1 | 2 | 3 | 4 | 5