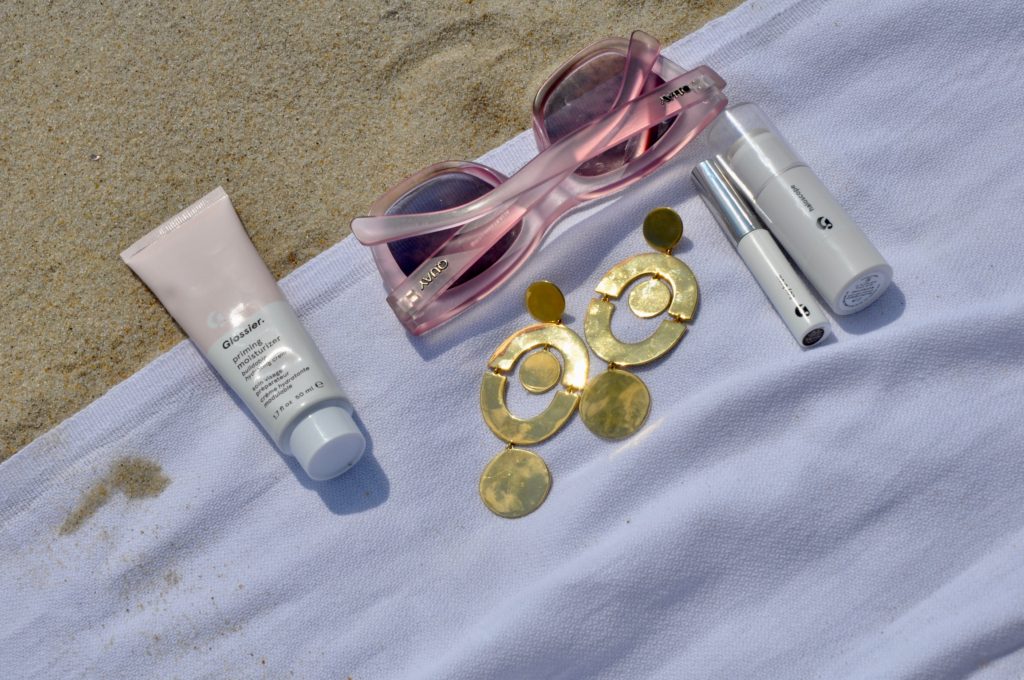 Beauty was intimidating when I was growing up. At this point in my life, I still do not wear make-up every day. When I do, I usually go for the "no make-up make-up" look. My simple beauty routine always includes GLOSSIER. I have a strong passion for this brand, as it made me enjoy the beauty process as opposed to dread it. I am sharing my three favorite GLOSSIER products below!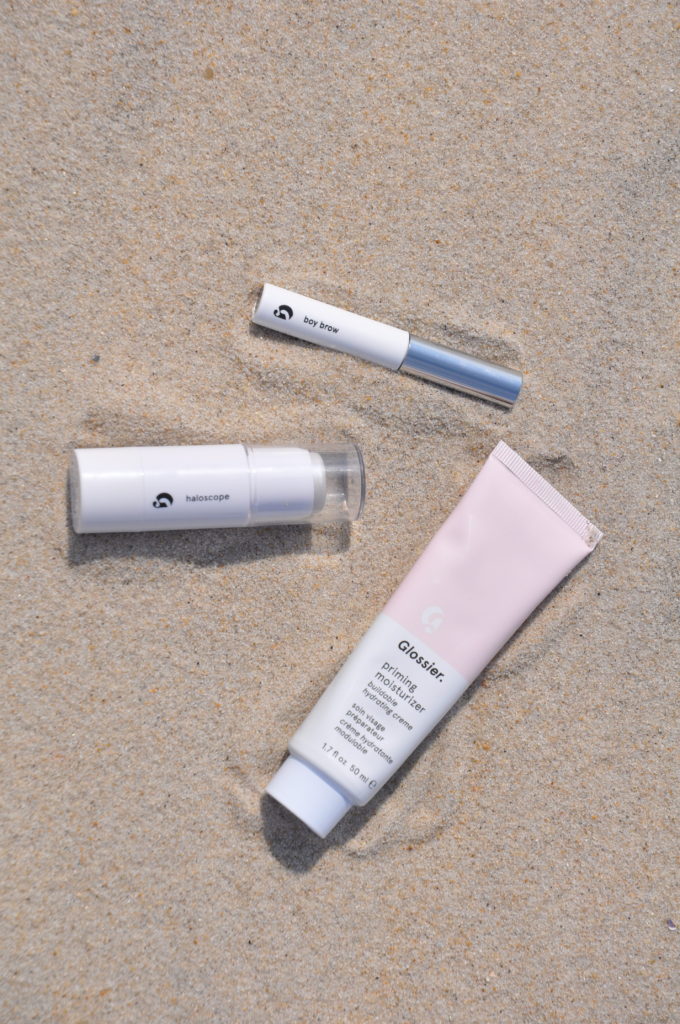 #1 MOISTURIZER
This was one of the first GLOSSIER items I ever owned. The priming MOISTURIZER is lightweight. When I wash my face in the morning, the dewy effect of this product deters me from arbitrarily layering on additional make-up that I don't need. Also, I appreciate that this MOISTURIZER does not have a strong scent.
#2 BOY BROW
BOY BROW is one of those items that friends immediately want to borrow when we are getting ready together for a night out. It is a pomade that is offered in several shades. As I have naturally dark brows, I wear Brown, but it is also available in Blond, Clear, & Black. Over the last year, I have not had my eyebrows waxed or threaded. I pluck a few stray hairs & let BOY BROW do the rest of the work. When I met KATIE JANE HUGHES earlier this summer, she complimented my brows, which is the only validation I need.
#3 HALOSCOPE
I frequently recommend HALOSCOPE because it is a multi-functional beauty product. It is a shiny highlighter that I swipe on my cheekbones, eyelids, nose, & Cupid's Bow. I wear HALOSCOPE in moonstone &  it has a simple shimmer that I can wear at the office or at the bar.
SHOP MY TOP PRODUCTS & A FEW ADDITIONAL FAVES! 
Use MY PERSONAL REFERRAL for 10% off your first GLOSSIER purchase! ICYMI – if your GLOSSIER order is over $30, it ships free. Finally, a signature pink pouch comes with every order. I use my pouches for make-up, jewelry, & tech storage.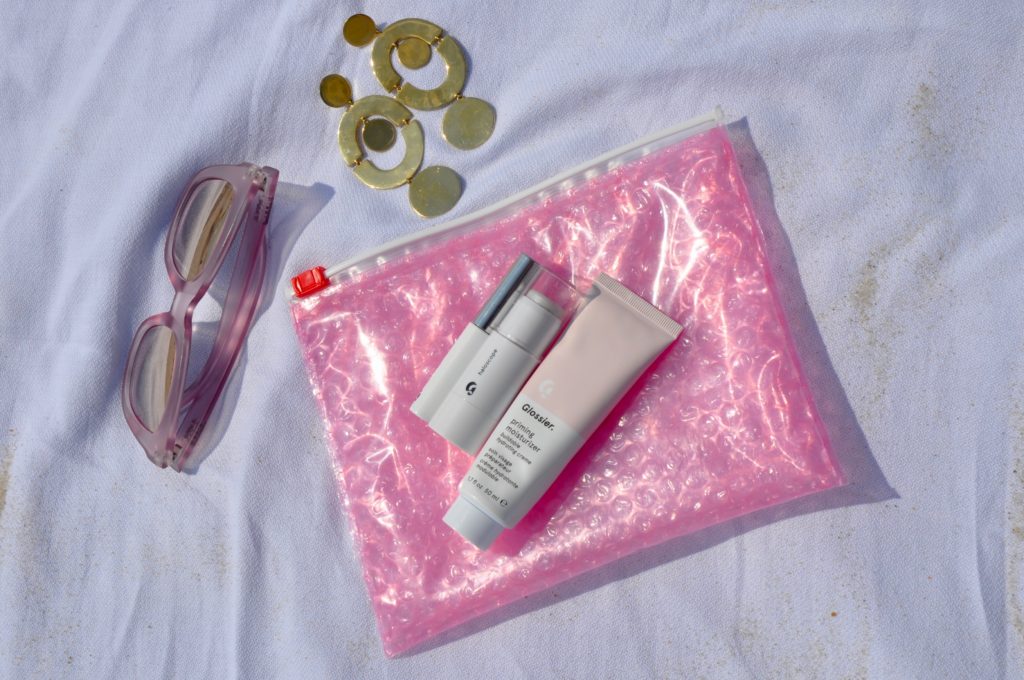 PS – these J.CREW EARRINGS are available in mixed metals this season; my gold pair was one of my top accessories this past year. These QUAY SUNGLASSES in classic black are for sale at Nordstrom right now. I love the pink for summer, but black is perfect for fall & winter.
I hope my first GLOSSIER round-up was helpful; happy millennial pink shopping to all!
Xx,
Erin
ARE YOU INTERESTED IN TRYING GLOSSIER? ARE YOU ALREADY A LOYAL CUSTOMER? TELL ME WHICH PRODUCTS YOU WANT TO TRY AND/OR ALREADY OWN IN THE COMMENTS!