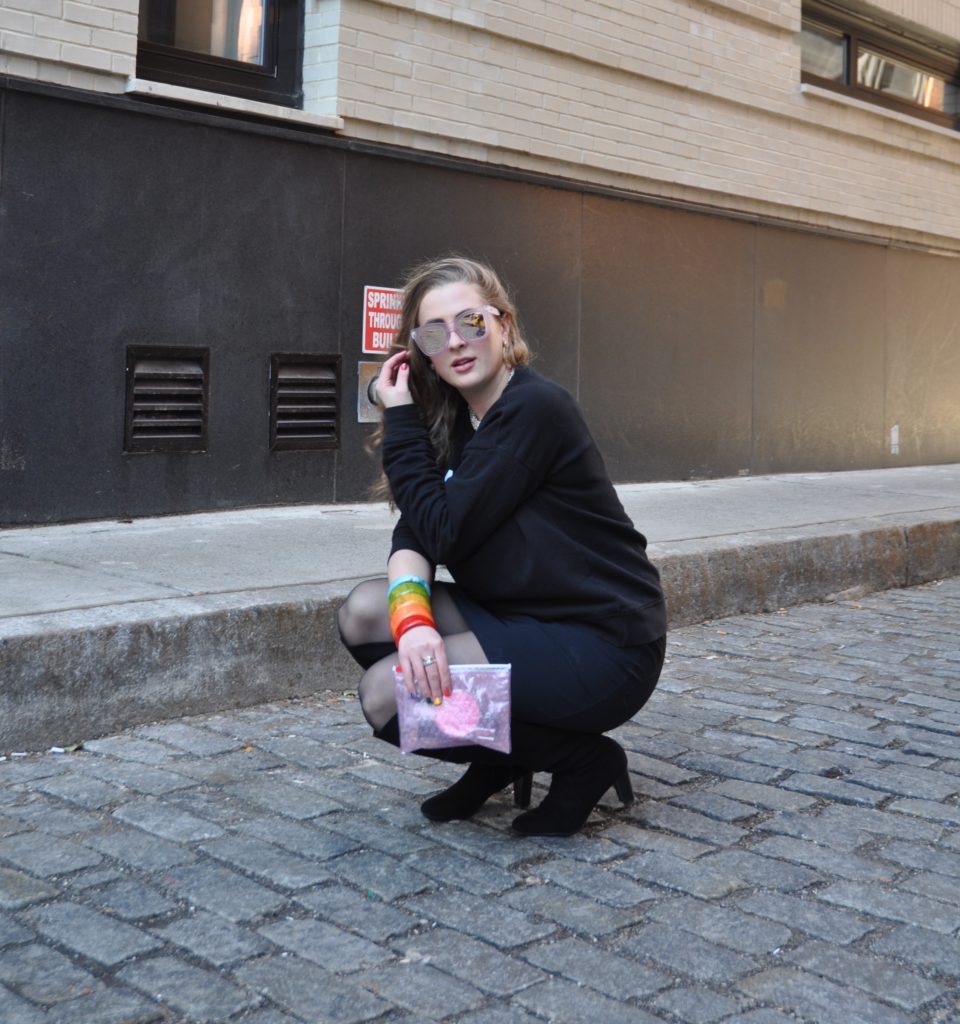 SWEATSHIRT | DRESS | SUNGLASSES |BOOTS c/o (SIMILAR)
Between celebrating Valentine's Day with Steph, traveling to Dallas with friends for a wedding, & ringing in my best friend's 25th birthday, the past month has been a whirlwind. I am excited to finally share my highlights from NYFW. As with last year, I will be breaking up my recap into three separate posts. Read on for details from day one! Full disclosure for my NYFW posts: I have included photos, but I will be sharing even more video content from the week soon. Stay tuned!
THURSDAY, FEBRUARY 8TH 
I started the morning with a hair & make-up appointment at CARAVAN STYLIST STUDIO. I requested big curls, a smoky eye, & a pink lip. One of the best beauty revelations of the week was that matte lipstick with a coat of lip gloss on top is a perfect combination for me. A big thank you to Valerie for her efforts, in addition to the studio sponsors for the glam, especially OGX BEAUTY & MUSTAEV MAKE-UP.
I was thrilled that NOON BY NOOR was my first show of 2018, as I have wanted to attend for several seasons. On my way into the show, I saw my friend, Britt of THE RELEVANCE REPORT, who was shooting content for Olympic Gold Medalist,  NASTIA LIUKIN! Go check out both of their accounts for even more inspiration.
My favorite look from this show was the MENSWEAR INSPIRED OUTFIT that I featured on my INSTAGRAM. I literally jumped in my seat when I saw it. I love the dark blue palette, the sweater vests, & the ample pockets. Throughout the show, I appreciated the sleek hair pulled back with a few bobby pins, the pops of dark pink, & the casually sheer garments in the collection. With truly wearable looks & mostly flat shoes, NOON BY NOOR was a highlight of the season.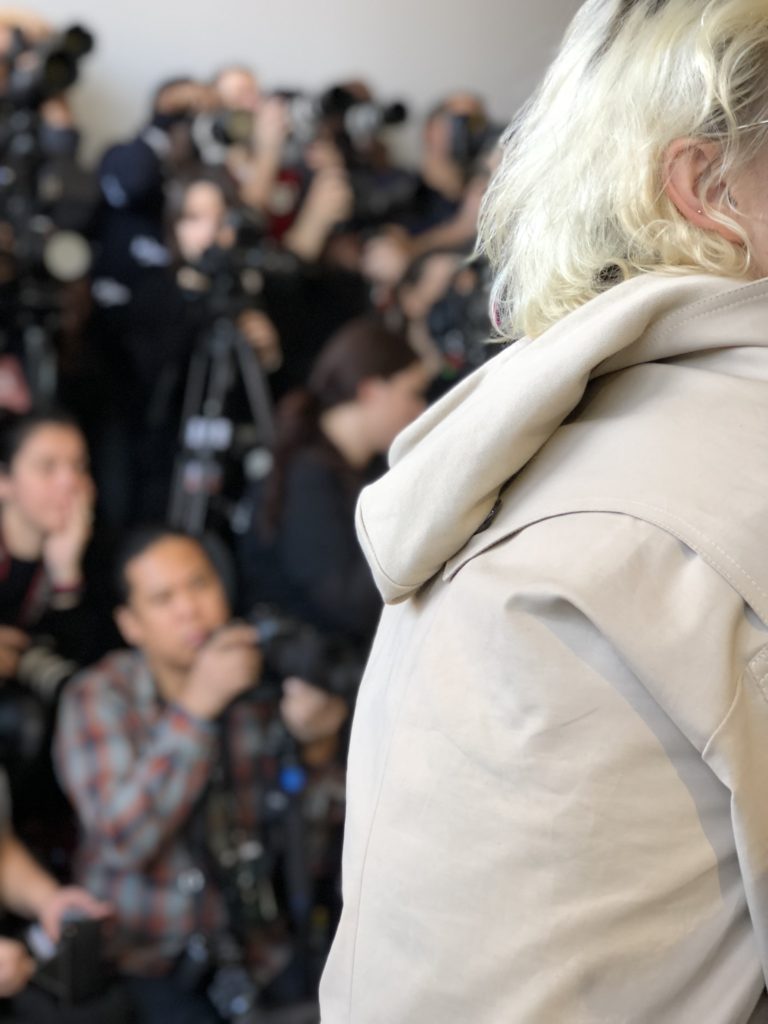 Overall, one of the top parts of the season each year is connecting with people I already know, in addition to meeting new people along the way. I will be tagging their accounts throughout these posts! Alexia of LEX LOVES COUTURE works at NICKELODEON STYLE. We met in line before NOON BY NOOR & immediately struck up a conversation, due to her statement-making Spongebob Squarepants coat. Legendary. Check out the photos I snapped of her HERE! 
After my first show, I had a quick hair touch-up with TRESEMME. It is an honor to be a patron of the #TRESNYFW Salon, as their staff work extremely hard to accommodate as many people as possible during this crazy week. In addition, they have started bringing on the same stylists consistently season after season. It is a pleasure to work with artists, such as KONI BENNETT, in the chaos. Her talent for hair is first-class & her ambitious personality shines while she works. She previously did my hair THIS PAST FALL before the JOHN PAUL ATAKER show. Stay tuned for her work coming in the next post!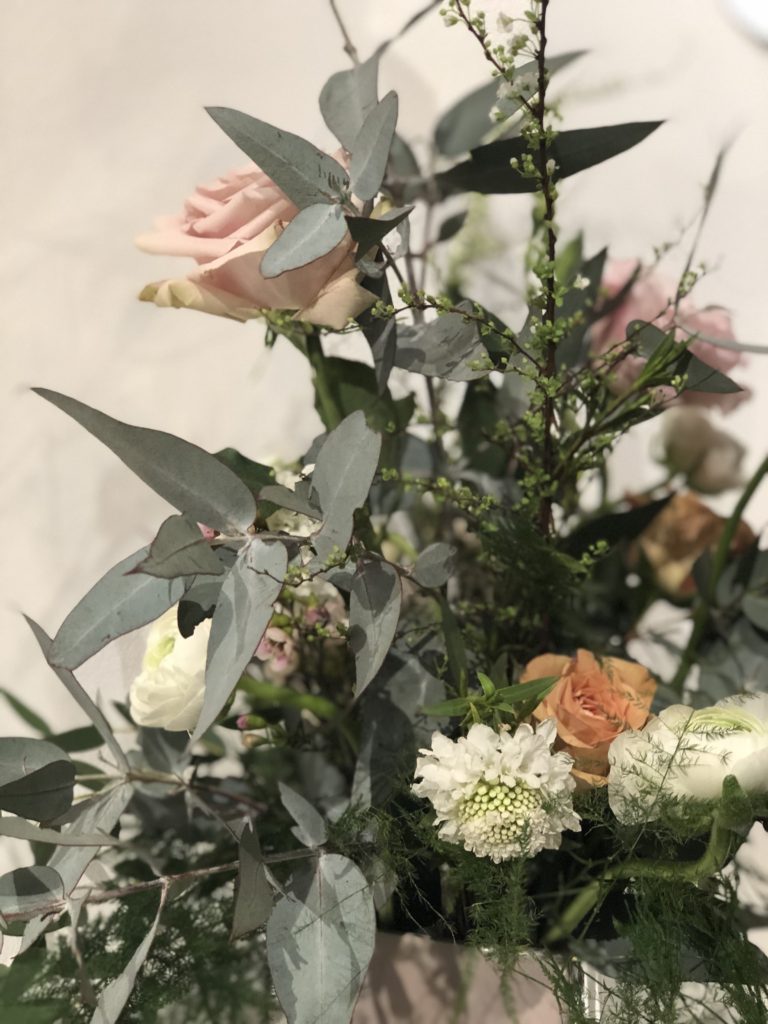 I grabbed a complimentary latte from THE PAPYRUS CAFE before heading out & snapped a photo of their colorful floral arrangement. At the coffee counter, I met ASHLEIGH, a San-Francisco based photographer with a bubbly, kind personality. We immediately hit it off, as we discussed the week ahead, New York, & our mutual love of GLOSSIER. I invited her to join ALEXIA & I at one of my favorite neighborhood spots, TACOMBI. We snapped a few shots in the street before heading over. I cannot eat there without getting the black bean & sweet potato taco. ASHLEIGH was staying & working with Kat of KATWALKSF, a San Francisco based fashion & food blogger. Luckily, TACOMBI was where they were coincidentally already planning to go to lunch. Head to her profile for her snaps from Milan Fashion Week & Paris Fashion Week!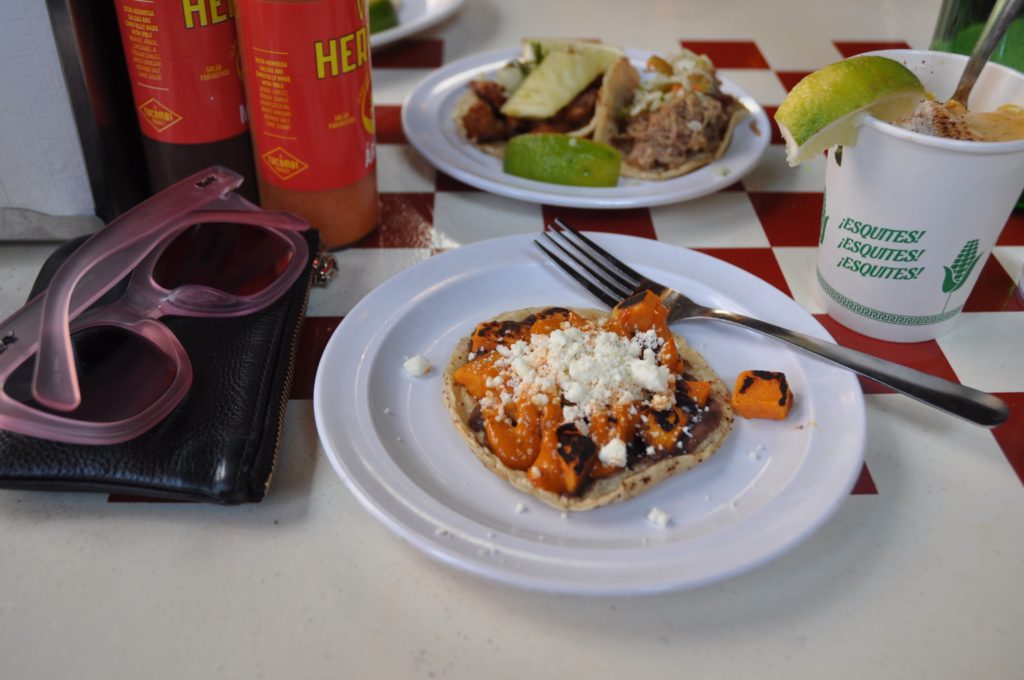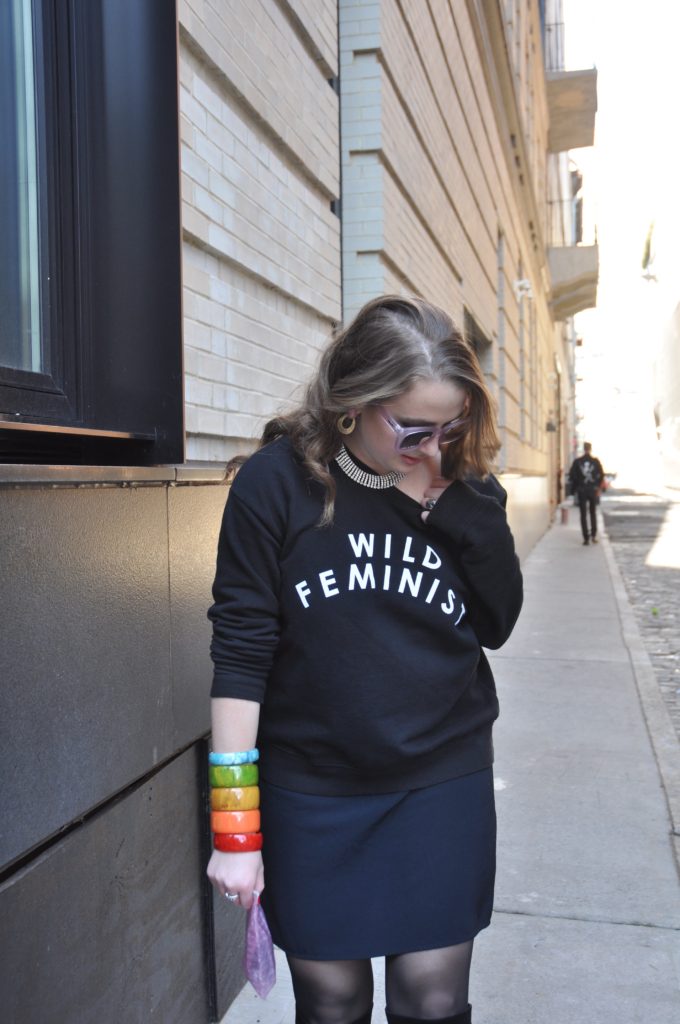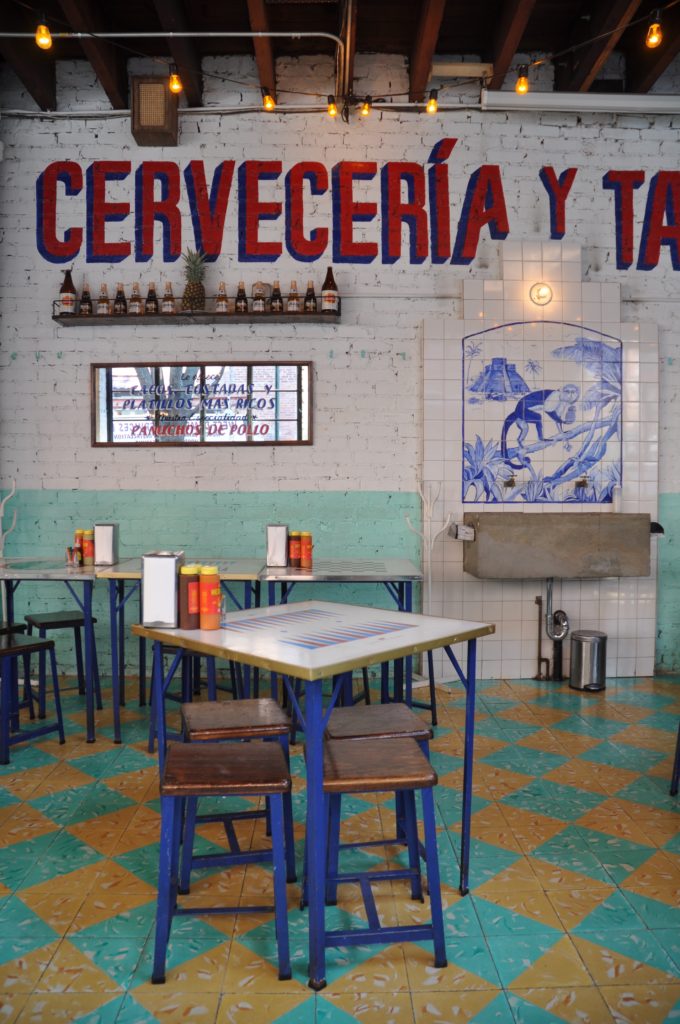 Before I discuss running home to change, a couple notes on my first outfit of the day. Whenever I wear this SWEATSHIRT, I strike up a conversation with somebody about feminism, equality, & the current state of our country. As often as I can, I wear WILDFANG to NYFW. This DRESS has been a powerhouse in my wardrobe. It is comfortable & flattering, so I reach for it every chance I get. If you followed this blog for the last year, it is evident I loved the black version of these SUNGLASSES. I barely wore anything else. I decided to spring for THE PINK PAIR in prep for the warm weather. Pun intended. Finally, my Aerosole boots are sold-out, but almost every blogger recommends these similar STUART WEITZMAN boots.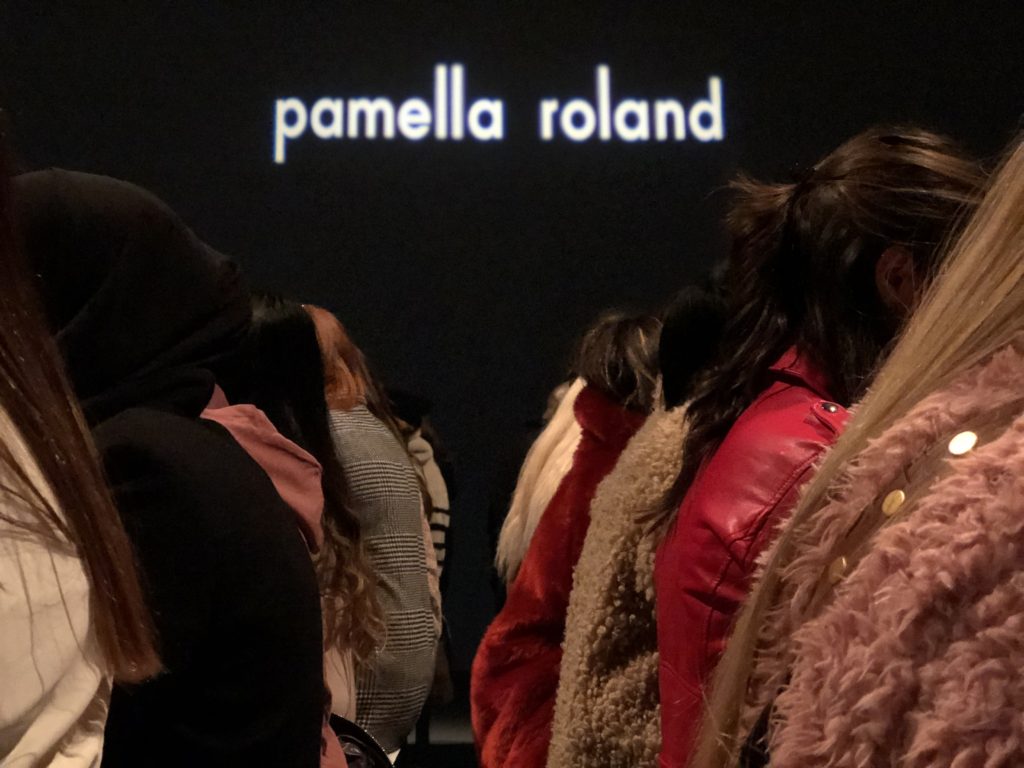 Once I had zipped up my JUMPSUIT, it was off to PAMELLA ROLAND. I saw her collection for the first time LAST SEASON & I loved it once again. The show started with a bang – a cocktail dress & floor length, fur-trimmed coat combination (both in all-white) that made me think of Elsa from Frozen if she went on to become editor-in-chief of a fashion magazine. While I shared this FEATHER-TRIMMED & SEQUIN COVERED GOWN on Instagram, it was mostly for the Kira Kira opportunity. My favorite look from the entire show was the dark purple power suit. Suits are a strong statement, especially in a bold color. I had a moment after the show to speak with Pamella herself & congratulate her on another successful show. I cannot wait for next September! 
Not only did I love the glamorous looks at PAMELLA ROLAND, but I caught up with several friends before & after this show. Michaela of LIFE OF A LADY BEAR coordinates Social at Teen Vogue & writes her own blog. She is a hilarious, stylish, & kind Irish gal who highlights real life in New York City. While you are it, please also check out ALLIE PROVOST, who runs her own site covering lust-worthy travel destinations & fashion picks AND runs a photography business shooting creatives in the city. My seat mates at the show were Krity of KRITY_S, a fashion designer in New York whose warm personality & bright clothes shine at events year-round, & Leigha of THE LILAC PRESS, a Boston blogger & MBA student, who I met through a CHLOE DIGITAL event last spring. Finally, it is not NYFW unless I see the fabulously sweet Pedro of STYLEGONZALEZCOM.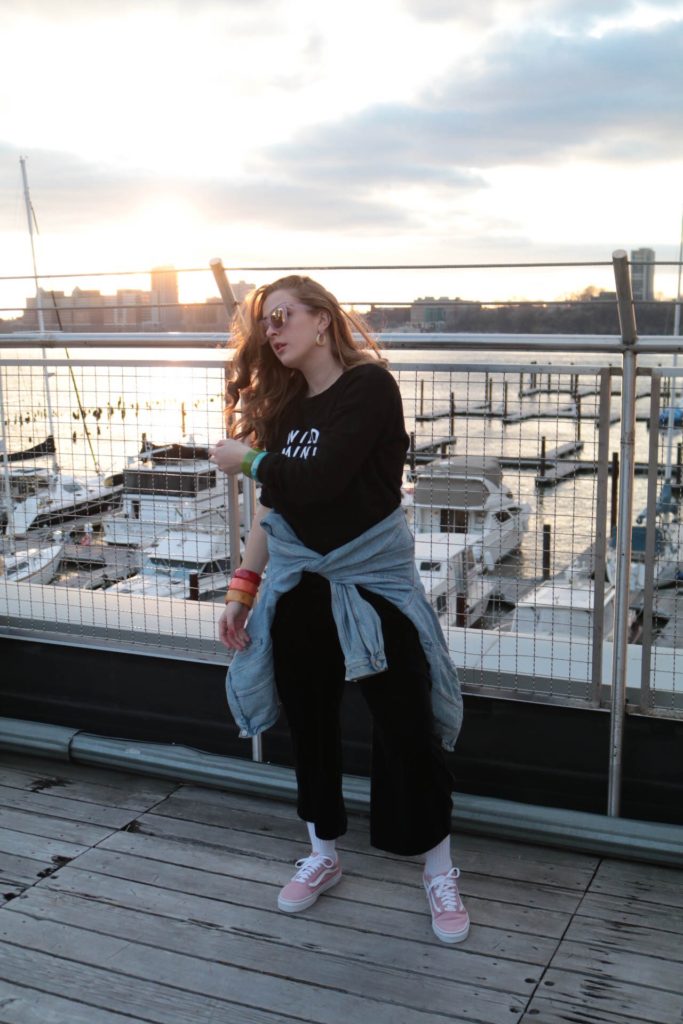 SWEATSHIRT |JUMPSUIT| SUNGLASSES | SNEAKERS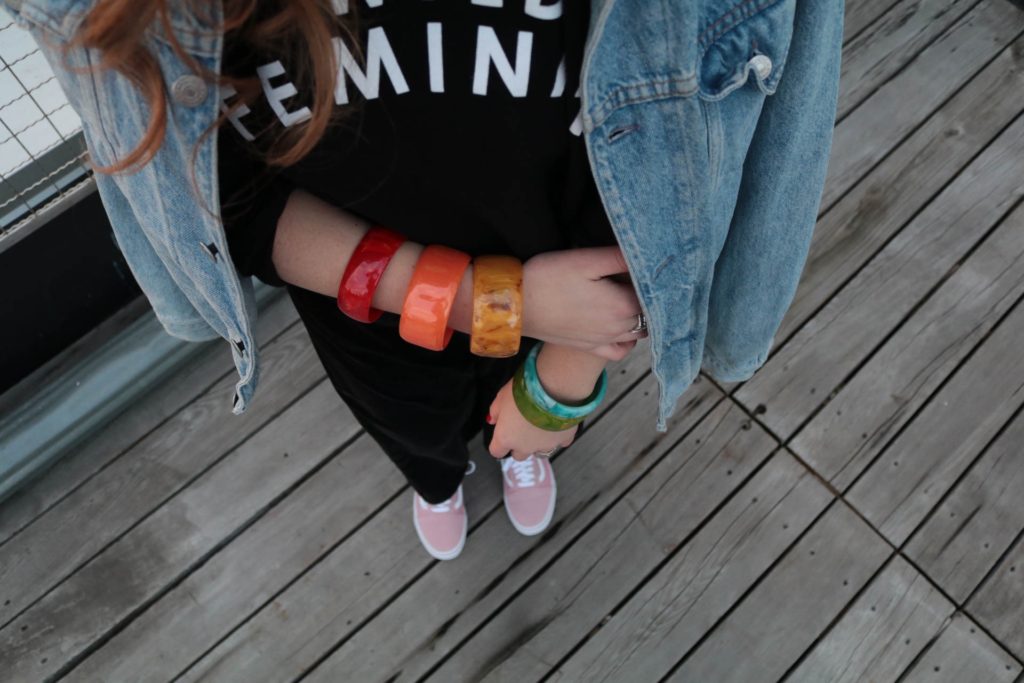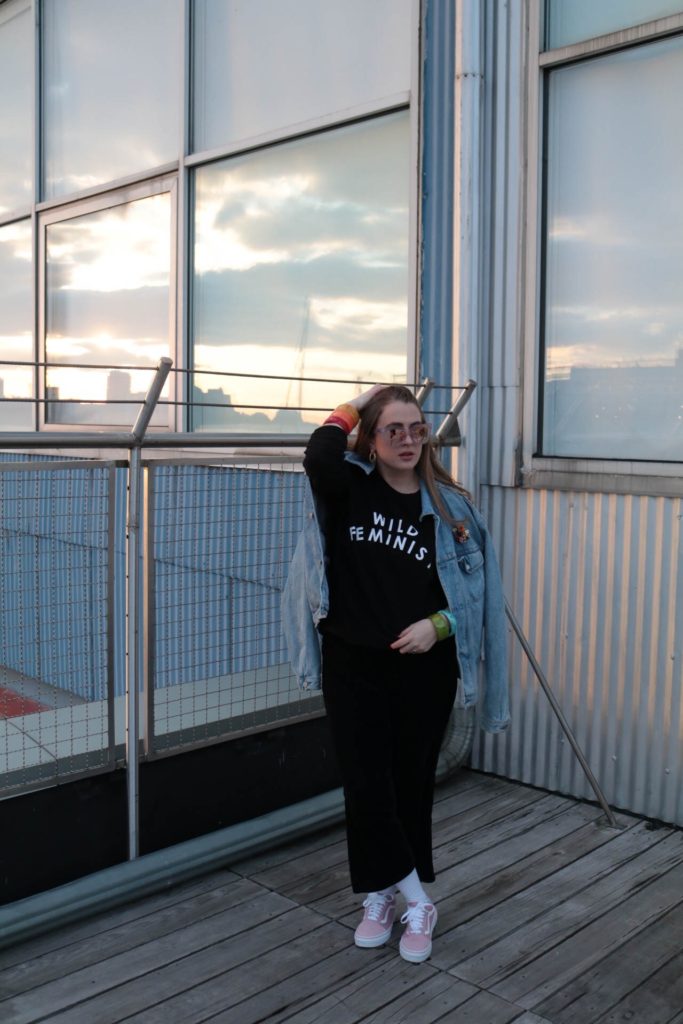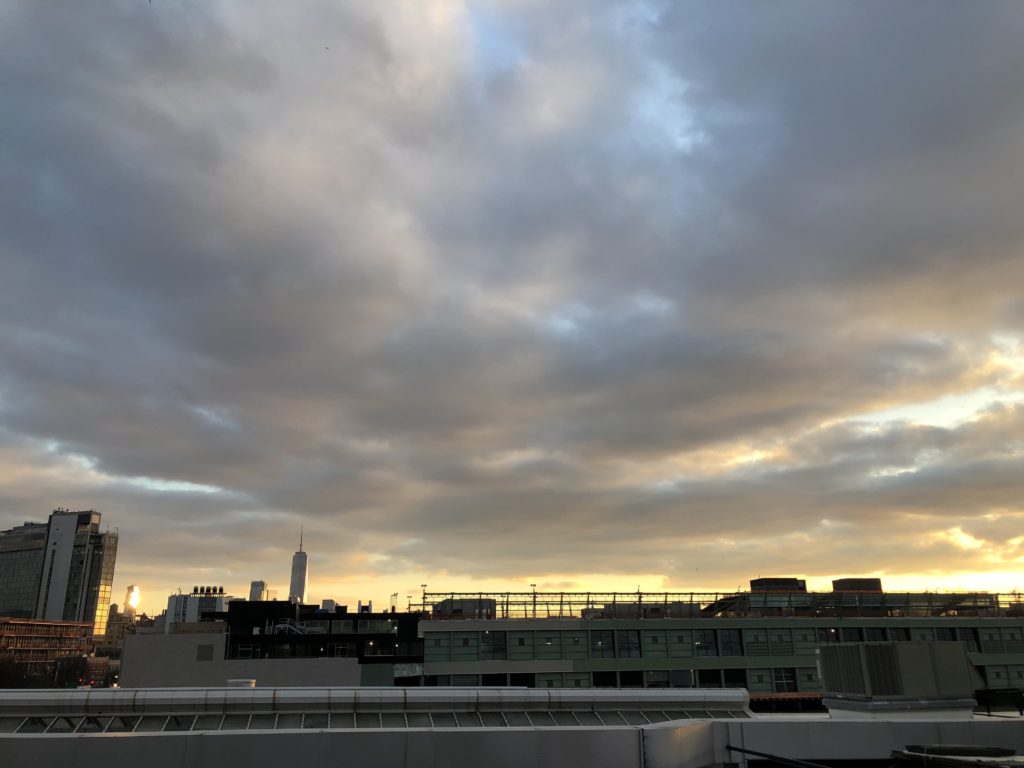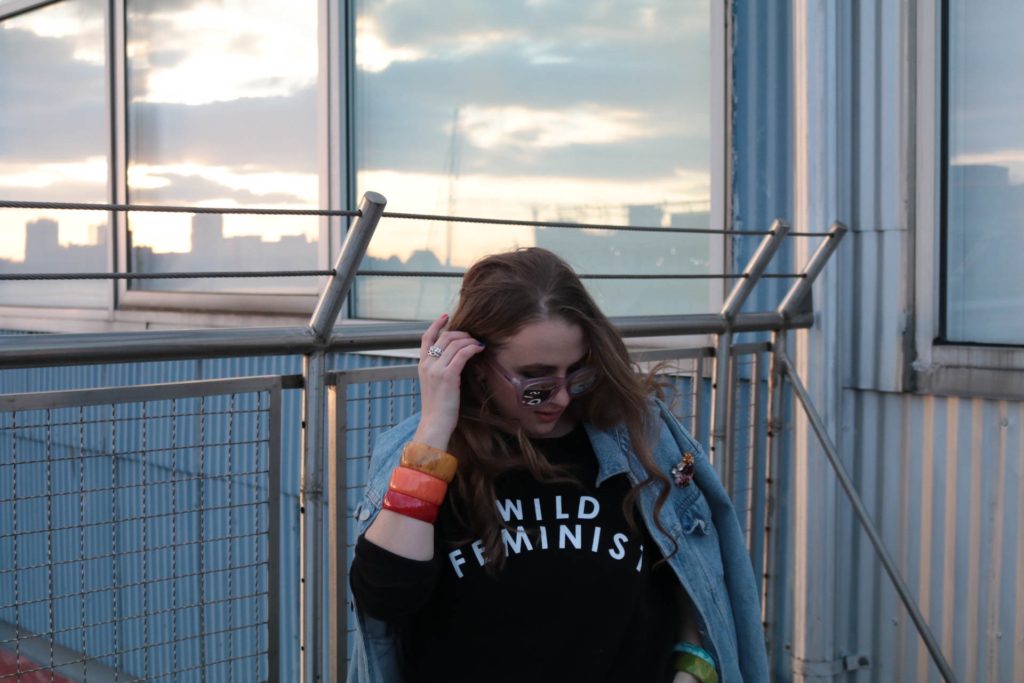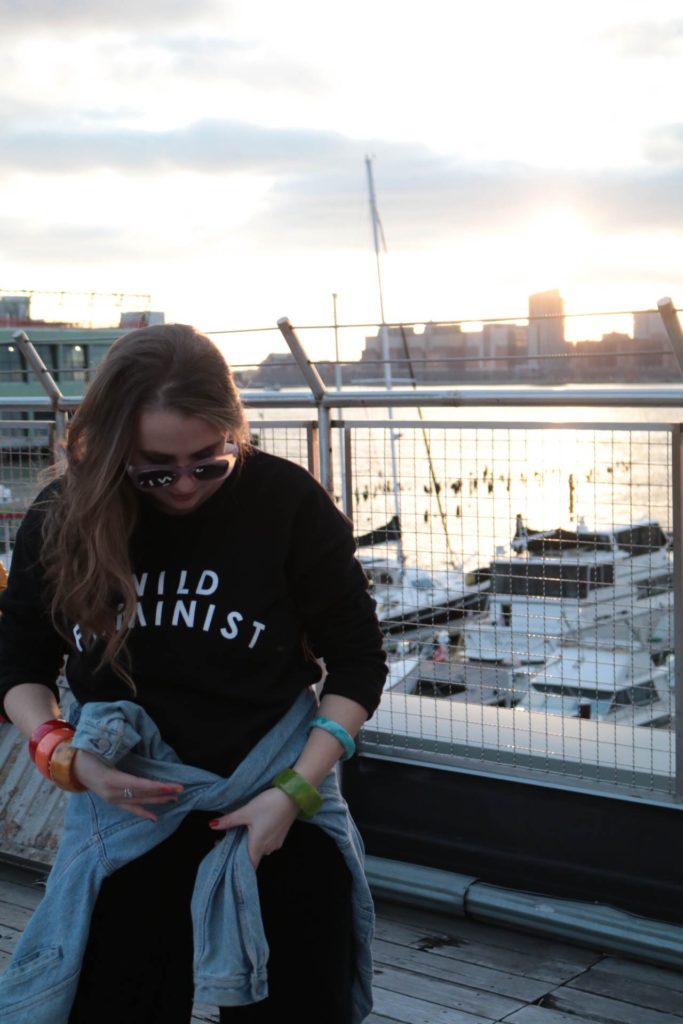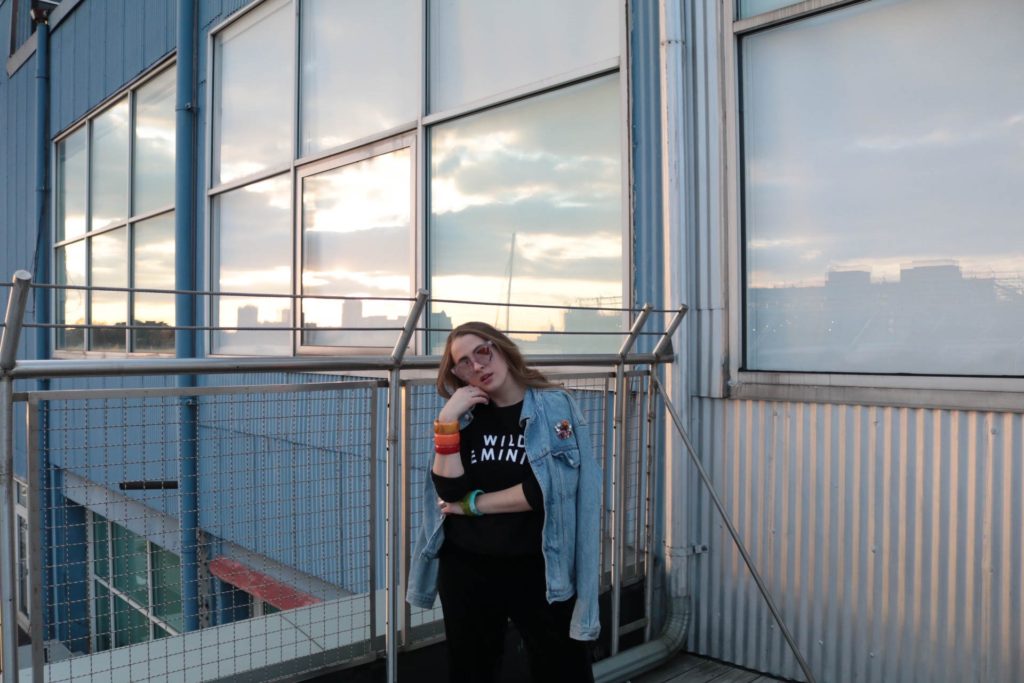 As with all of the other Instagram-loving attendees, I had to snap a few photos at the Pier 59 Studios NYFW Lounge. SAVED was once again supplying wine – bless! Leigha of THE LILAC PRESS took all of the photos above. Even if you do not write a blog, it is a universally acknowledged truth that anyone who offers to take photos of you is special. While I did change into this JUMPSUIT for warmth & comfort, I decided to keep wearing my fave Wild Feminist SWEATSHIRT & my pink Quay SUNGLASSES. I switched my over the knee boots for these VANS. After I wrapped snapping photos with LEIGHA  & grabbed one last glass of wine, I invited ASHLEIGH & KAT to join me at an event before my last show of the day.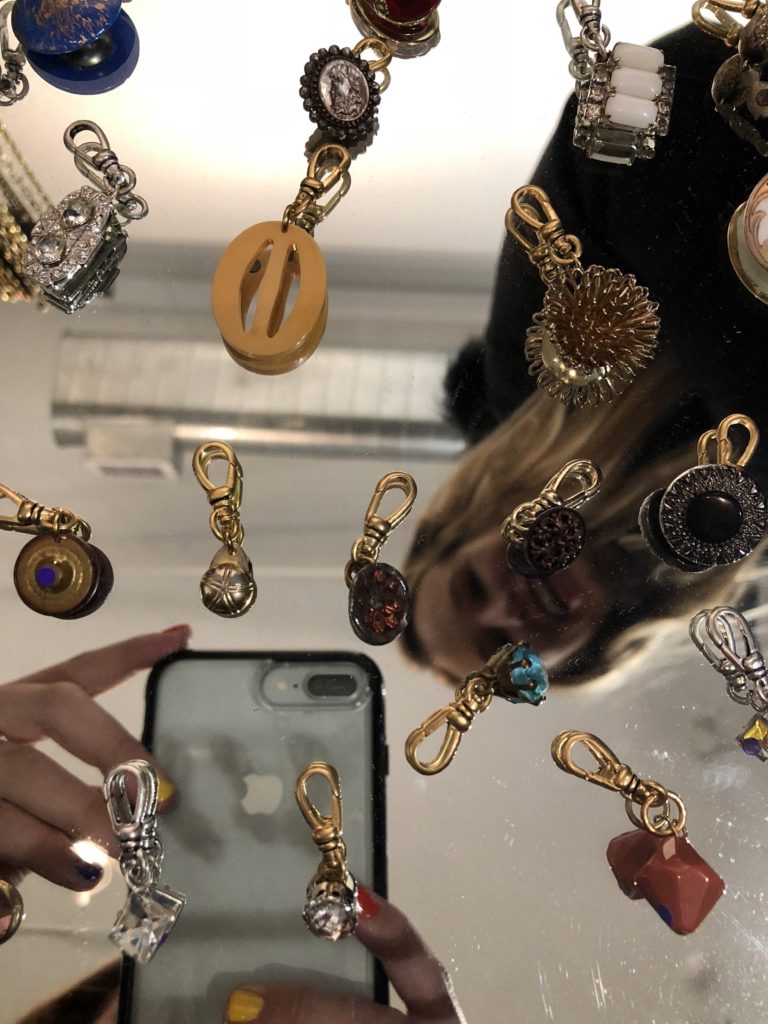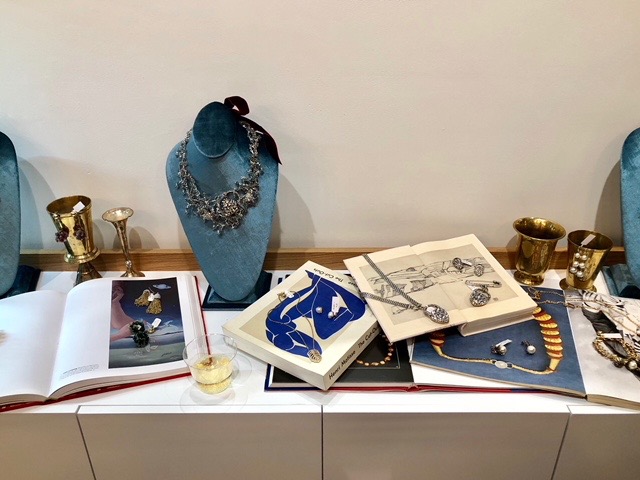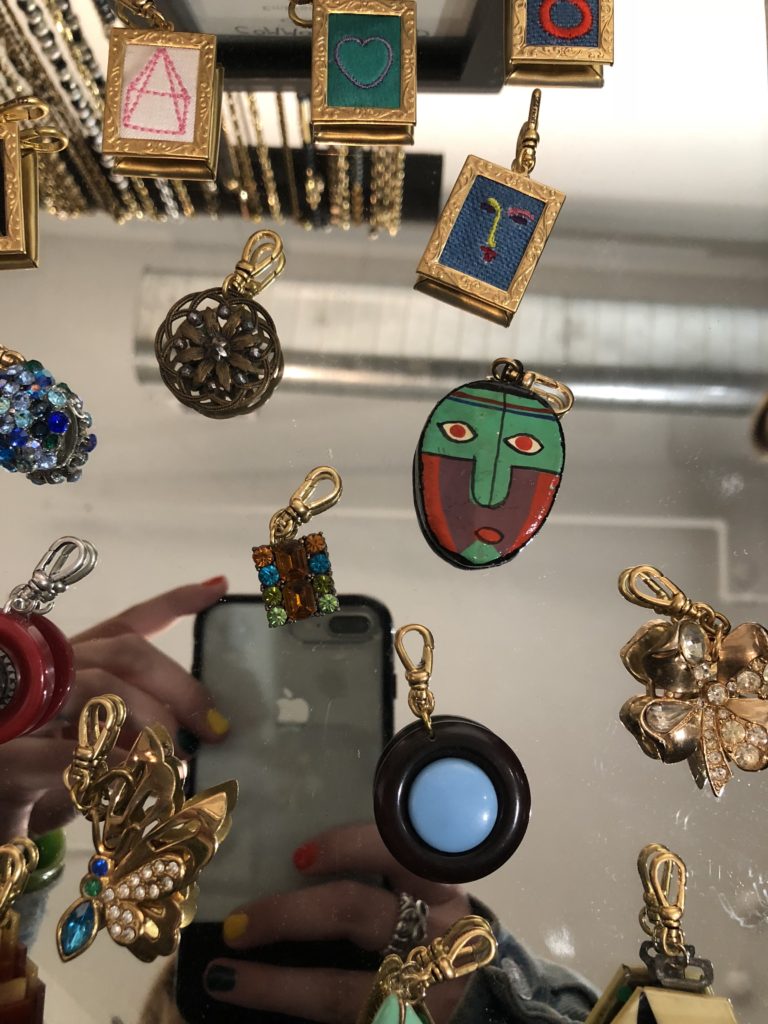 LULU FROST is by far one of my most beloved New York designers. At her "COMMON THREAD" NYFW party, she collaborated with THE GRIGGS BROTHAS & REBELS TO DONS to offer guests on-site embroidered necklaces & customized track pants with vintage buttons respectively. This is what I love about Lisa; everything she does is connected to a meaning beyond herself. She collaborates with others as easily as she creates unique jewelry. In addition to supporting Lisa, one of the highlights of attending this party was chatting with BLAIR EADIE BEE, one of the top fashion bloggers in the world. I first met her in 2015 at an EVENT SHE HOSTED with Bergdorf's. Her style pushes everyone else on Instagram to keep working harder; I truly admire that. Even better, she is genuinely nice.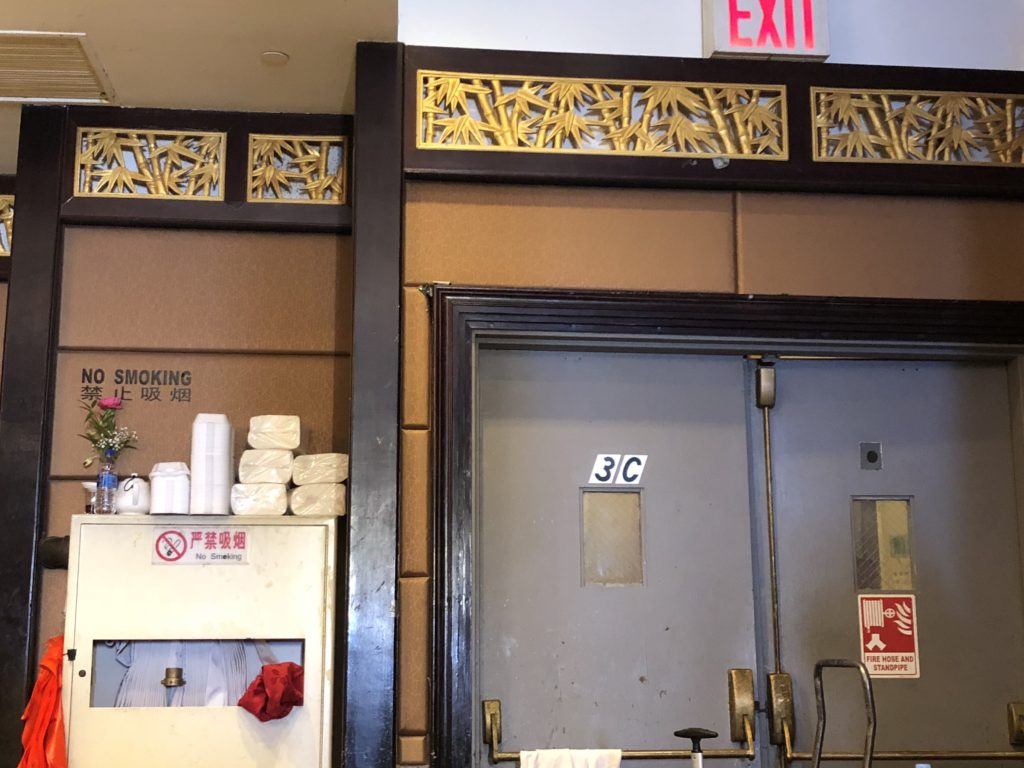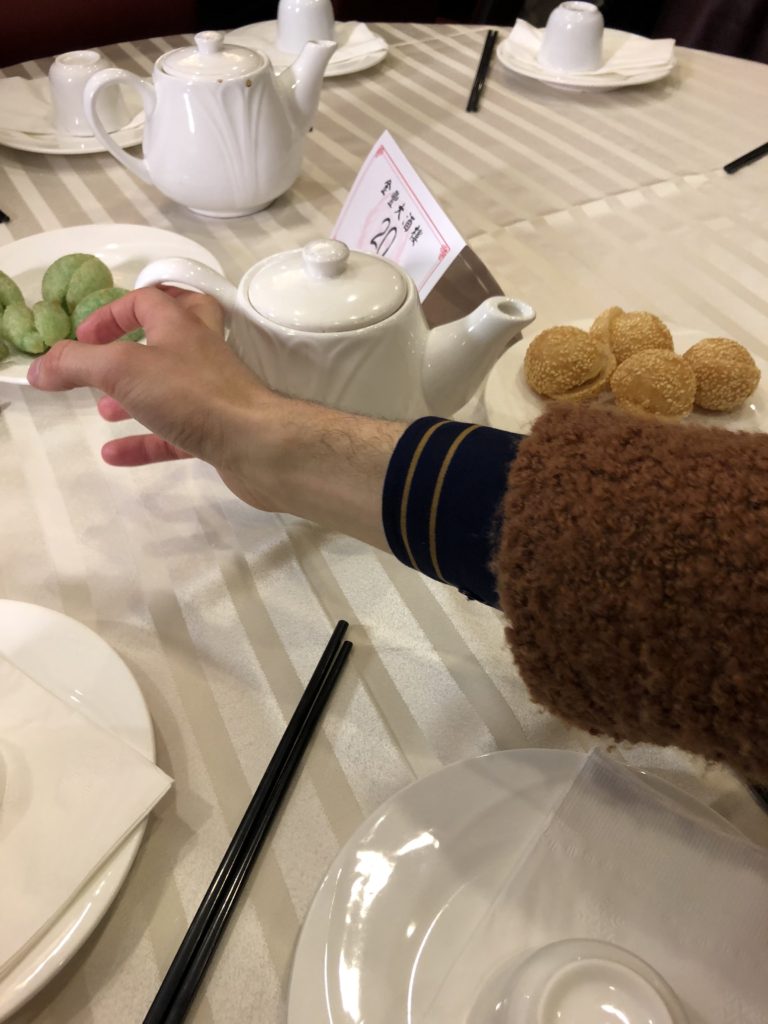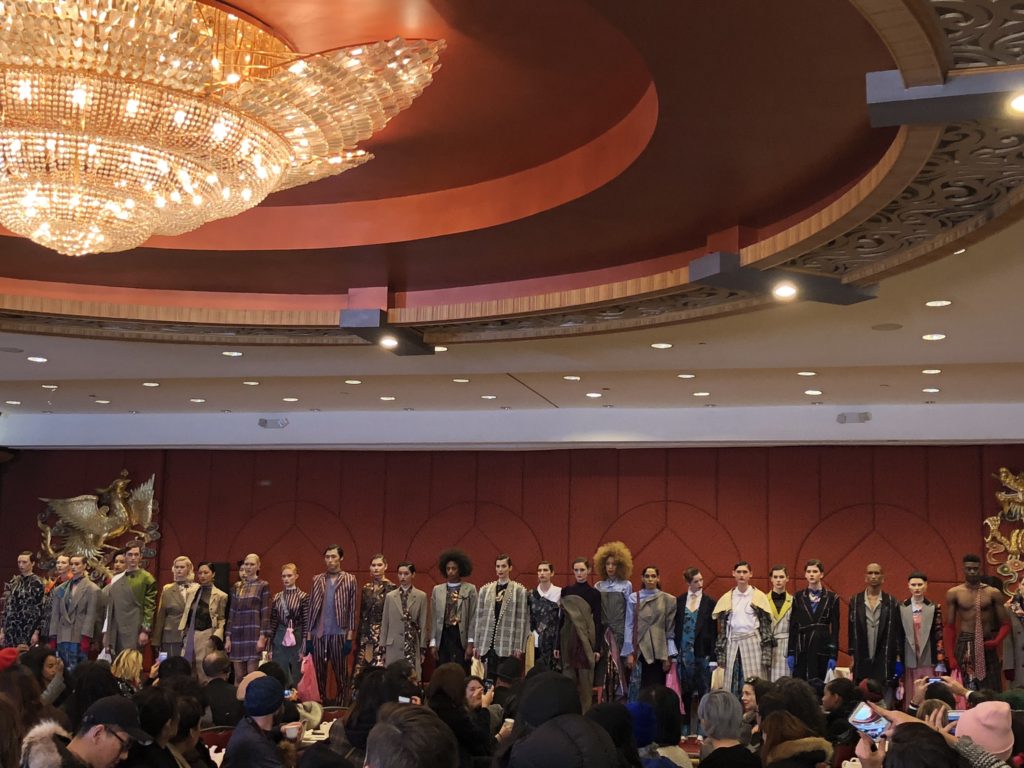 SNOW XUE GAO was my final show of the day. As I mentioned in my INSTAGRAM Stories that night, this show was a success in every sense of the word. The combination of strong suits, unexpected accessories, & sparkly chokers featured on such an incredibly diverse cast of models was perfection. SNOW XUE GAO describes her brand as one that seeks to "break away from conventional definitions of masculine and feminine". Every person – man or woman – that walked down the runway made you stop & lean in to more closely examine the outfit. I cannot wait to watch this emerging designer continue to blend her Chinese heritage with the clothes she creates in New York City. She hosted her show at a restaurant in Chinatown, which served tea as we arrived. It was a unique location that highlighted the collection. 
That was a lot to share & it was only day one! 
If you made it to the end of this post, hats off to you & get ready for the next recap. It is even more exhilarating to attend NYFW knowing I am able to share my stories with this community.
Xx,
Erin