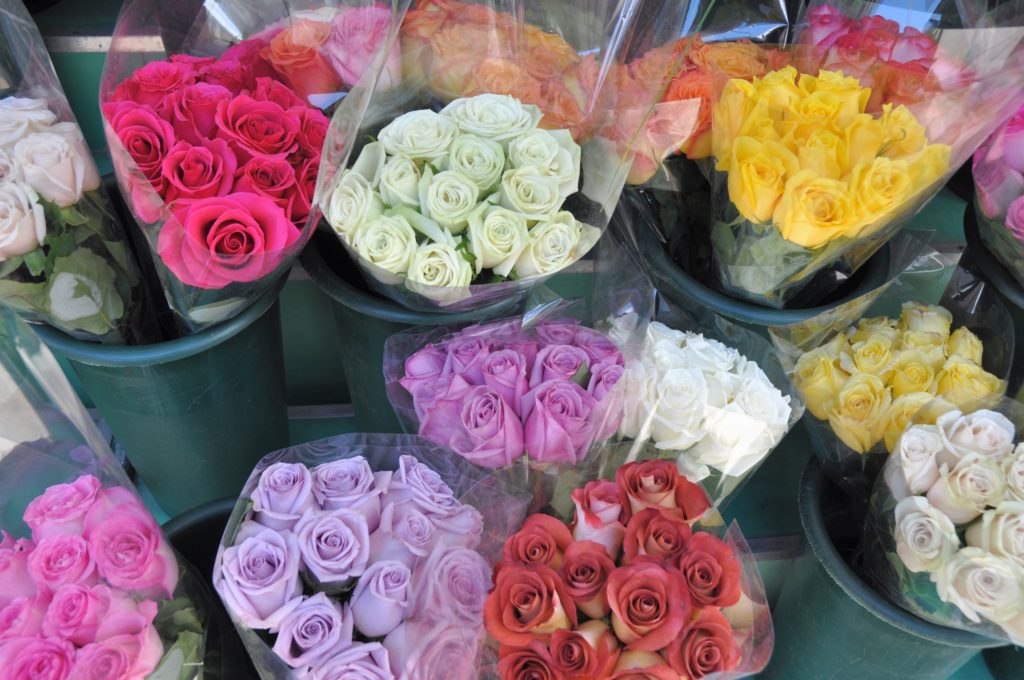 Black lives matter.
Yet, within our country, this statement continues to be a point of contention. In years prior, I would acknowledge that Black lives matter in private conversations with loved ones. Unfortunately, I missed opportunity after opportunity to be more vocal publicly about the necessity of anti-racist work. This post has been a work in progress for months, but I am hitting publish today knowing that I will continue to learn in the days ahead.
At the beginning of the protests sparked by George Floyd's murder, Black content creators emphasized the importance of speaking up in your online spaces as a white person. Continuing this conversation on my blog, I recognize that I am a white woman with a fairly white audience. I hope you read what I have written here with an open mind & an open heart. Even if you are not a blogger or someone with a public platform, I highly recommend watching this VIRAL VIDEO that AYANA GABRIELLE LAGE shared earlier this summer. She reinforces that by publicly stating "Black lives matter" on our own channels, we have a chance to engage with our white audiences directly. Not only do we have a chance to maybe change preconceived notions, but we also shield Black people from the constant emotional labor of justifying why Black lives matter.
This post is meant to serve as a call to action for myself & other white folks to continue our commitment to anti-racist work beyond a cursory black square. I do not seek to center myself in this effort, but I want it to be clear what I stand for on this platform. Our collective goal should be fighting for a more equitable world together given the clear injustices that affect Black folks daily.
Police brutality against Black people in the US is a real, present issue. The pandemic that is ravaging our country disproportionally affects the Black community & other communities of color. Systemic racism did not dissipate from our society because we had our first Black president. Black trans women are being murdered solely for existing. On May 31st, I shared THIS POST on Instagram with the following plan of action in support of the Black Lives Matter movement – listen, engage, & donate.
LISTEN
Listening to Black leaders should be first & foremost in our efforts to support the Black community. I highly recommend following all of the folks listed below. Their accounts offer thought leadership across a variety of topics, style recommendations, insights on current events, & generally entertaining, informative, enlightening content.
ENGAGE
After listening to Black voices, it is essential to actually engage in the call to action. We need to increase conversations with our white family members & friends. We need to connect within our communities, in order to review academic sources, news updates, & resource guides that detail anti-racist work. We need to advocate for more tangible diversity & inclusion initiatives within our places of work, even while many of us are still working remotely.
DONATE
Financial support has been identified as one of the main methods of amplifying the Black Lives Matter movement. Throughout this summer, I have been utilizing my corporate match to double personal donations to organizations making an impact. THE LOVELAND FOUNDATION offers assistance to Black women & girls nationally seeking therapy. THE SYLVIA RIVERA LAW PROJECT seeks to increase the political voice & visibility of low-income people & people who are transgender, intersex, or gender non-conforming. Solely from my Instagram community, together, we raised $1,610 for THE LOVELAND FOUNDATION & $600 for THE SYLVIA RIVERA LAW PROJECT. A sincere thank you to those who have contributed thus far. Your generosity will expand resource availability. I have also set up recurring monthly contributions to both. If you would like to increase the impact of your own donation, I will be collecting donations for these two organizations via Venmo, @ERIN-CULLEN, throughout the end of the year.
Dedication to the Black Lives Matter movement will require continuous investment. This framework – listen, engage, & donate – allows me to move forward in a way that aims to be proactively impactful as opposed to reactively scattered. If you have felt overwhelmed about how best to move forward, I hope this helps you align on next steps.
Black lives matter. Black queer lives matter. Black trans lives matter.
If those statements are still unclear or seem too radical from your point of view, reach out to me directly or a person in your own community. Let's talk it through & come out of it more compassionate, more unified, & more caring. I hope to continue to work in collaboration & in community to increase our commitment to anti-racist work together.
Xx,
Erin