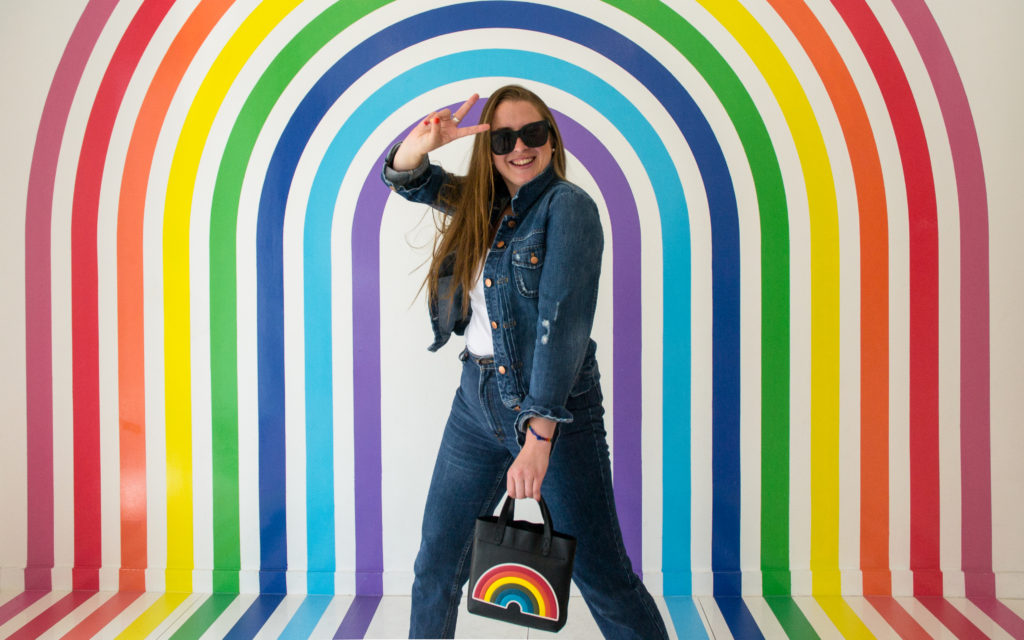 Happy Pride!!!
Only ten days are left in this rainbow glitter month & I am planning to soak up every moment. This June, I was featured in a SPECIAL PROJECT for one of my favorite brands in support of the HUMAN RIGHTS CAMPAIGN. I will share more details on that shoot soon. The amount of love I received after the photos came out was overwhelming; that project was a strong validation of both my queer joy & my support system.
While I am a year-round seeker of rainbows, this month fills my tank. June is a time to gather with loved ones & increase our awareness of the work that needs to be done. I have rounded up a few of my favorite blog posts from over the years that celebrate the LGBTQ+ community & my personal identity.
I love creating posts like these, so I can share lots of photos, event details, & people who inspired me along the way. A few highlights of NYC PRIDE last year included a private concert with TAYLOR BENNETT, the TIED WITH PRIDE event at Kenneth Cole, & our annual party at our West Village apartment the morning of the Parade. There are several extra posts linked in this recap including: RAINBOW SLIDES & RAINBOW CROSSWALKS (my collaboration with SPRING) & WHAT I WORE TO THE HAYLEY KIYOKO CONCERT (one of the best nights I ever had in New York City).
I was in tears when writing this post, but the memory of this day challenges me to constantly care for queer people. The fears we have – denial of basic rights & our very lives – are real, valid, & painful. We will not be afraid & we will lift each other up along the way.
For National Coming Out Day in 2016, I wrote a few thoughts on the process of figuring out our identity. My main conclusion here is still the same almost three years later. "Closets are for my rainbows clothes. We will not be forced into a shameful darkness by any person, any religion, or any politician.We will keep going into the light."
This was the first event I ever hosted in New York City in collaboration with CHILLHOUSE, THE CHILL TIMES, & HALF THE STORY. I was part of a Pride Month panel where we discussed lots of topics, including how our sexuality impacted our style, the importance of storytelling, & how to harness anger into action in our current climate. Locations, such as CHILLHOUSE, creating space for these kinds of conversation is never unnoticed & extremely appreciated.
When I look back everything I have written in the past seven years, I am still most proud of THIS POST. I recognize that being able to come out publicly without fear rejection from loved ones and/or violence is a privilege. Acknowledging on the internet that I was a queer woman was a turning point for me; it propelled me to live more openly & more bravely.
How are you celebrating Pride Month?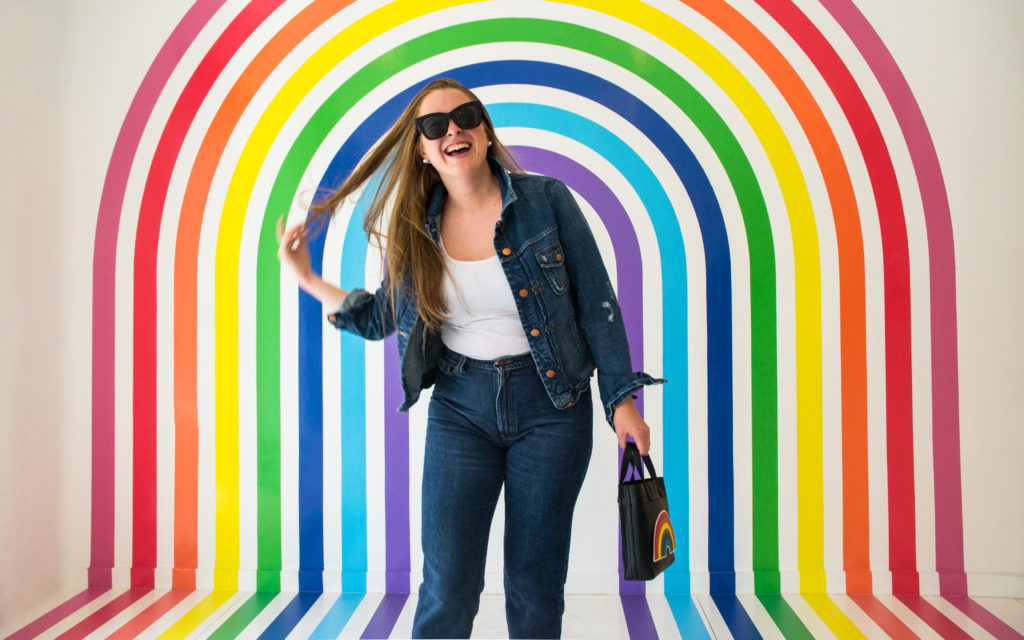 Xx,
Erin
Photography: TIPH BROWNE