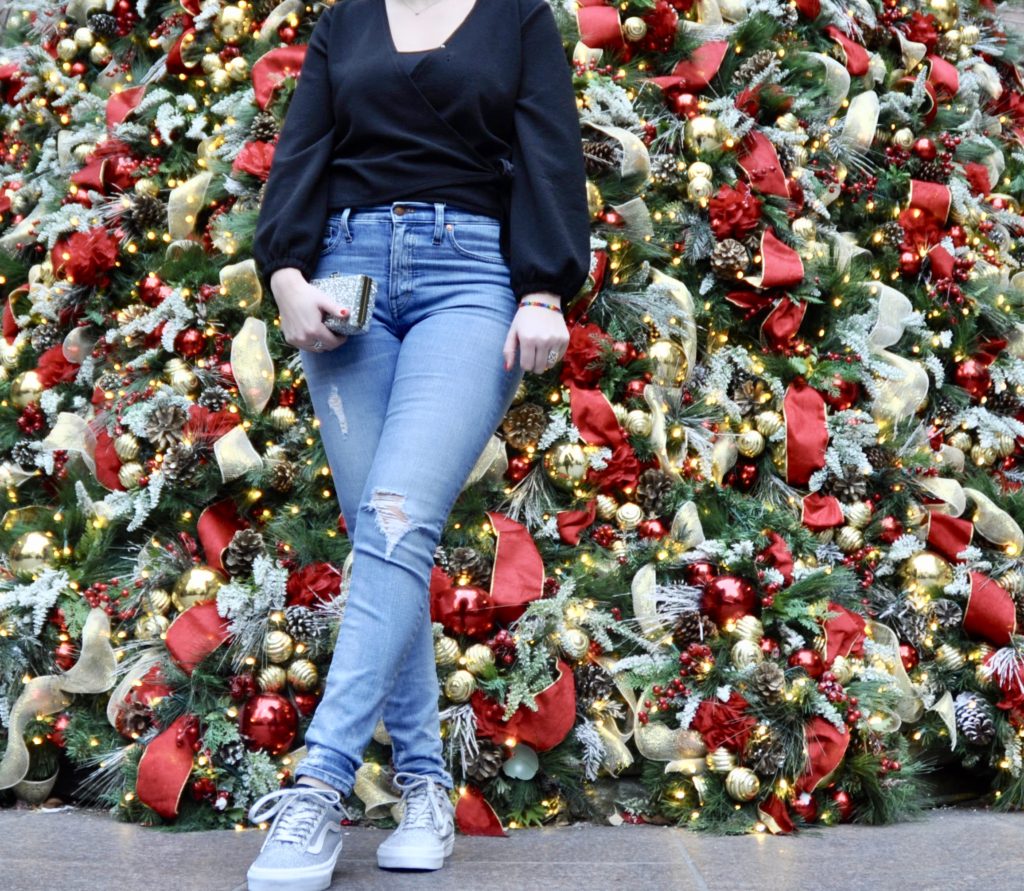 There are only five days left until the big reveal under the tree! I am fascinated by what folks ask for at Christmas. So, I think it is only fair to share the exact list that I sent off to the North Pole for Santa's helpers. If you are still looking for gift ideas for your loved ones, read on. I shared MY CHRISTMAS LIST last year on the blog. Upon review, I was happy to recognize that I did use many of the items throughout the year.
#1 MADEWELL LOVE TO ALL SWEATSHIRT
One of my top items from this past summer was my LOVE TO ALL T-SHIRT from Madewell. I wore it to many of the glittering events of PRIDE SEASON. Their new LOVE TO ALL CREWNECK immediately stood out as a gift request, especially as their rainbow-filled collaboration benefits the HUMAN RIGHTS CAMPAIGN.
GLOSSIER is one of my all-time favorite brands, as mentioned HERE, HERE, & especially HERE. I already love BALM DOTCOM & PRIMING MOISTURIZER. I have been eager to try the MILKY JELLY CLEANSER. This PHASE 1 SET gives you all three products at a discount when purchased together. Hint hint; click THIS LINK for 10% off your first purchase if you want anything else from the millennial pink line-up.
#3 BECOMING by Michelle Obama
Her example of dignity, power, & grace is a model for our modern times. I cannot wait to dig into this book over the long break! I wish I had been able to stop by her book tour events. I admire Michelle Obama for her professional prowess, as well as her fashion choices. Those Balenciaga glitter boots literally broke the Internet.
Speaking of glittery shoes, I purchase these CAMILLA FLATS year after year because they are one of the best pairs that actually hold up against the force of a New York City sidewalk. In case you didn't know, this PAIR is on major sale. It is also available in multiple colors & textures. 
When I wrote my J.CREW HOLIDAY PICKS post earlier this season, I mentioned my mother's love for the SWEATER BLAZER. I decided that it was prime time I ask for one of my own, so I stop stealing hers when I am visiting. I asked for the classic black, but it is also available in tan & navy.
WHAT IS ON YOUR CHRISTMAS LIST THIS SEASON? TELL ME IN THE COMMENTS!
Xx,
Erin