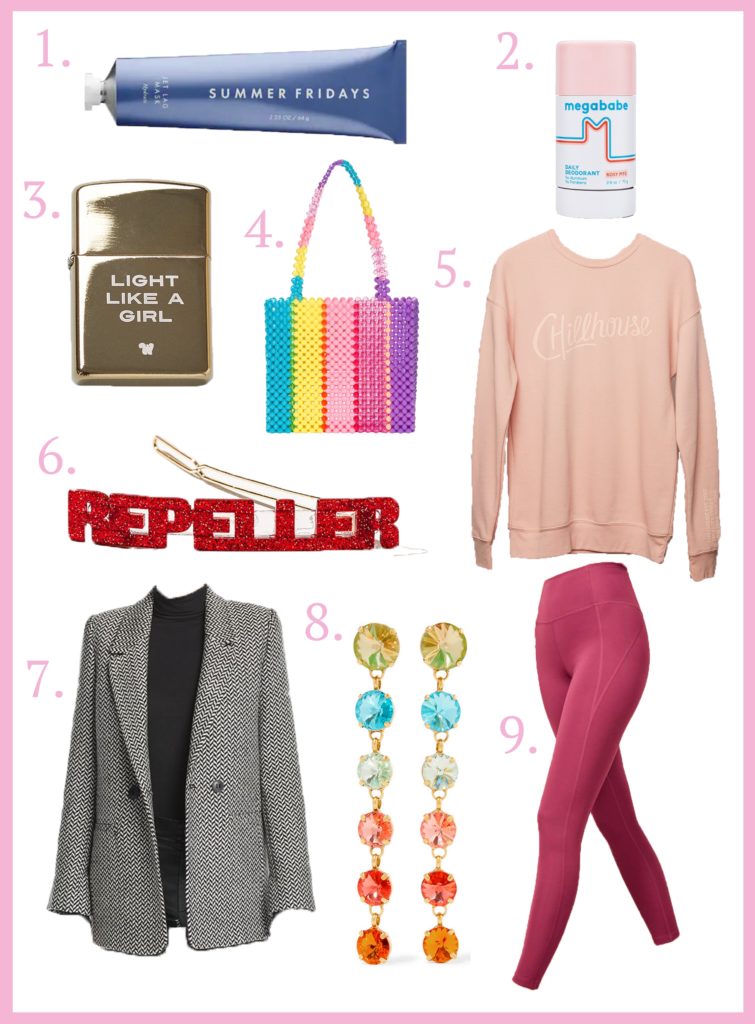 If you are reading this blog post, it is very likely that you either are a millennial or you love a millennial. I collected a few top products that would make fantastic gifts for yourself or others even if they were not born between 1981 – 1996. I am proud to be a millennial; I love taking selfies, I love AVOCADO TOAST, & I would love to unwrap any of these items this holiday season.
#1 SUMMER FRIDAYS JET LAG MASK
The JET LAG MASK was one of the most featured beauty items this past year. Many, many influencers that I follow praised the hydrating effects of this face mask. I have a few travels planned for 2019 & I would be delighted to find this in my stocking, in order to fulfill my "chicly masking on a an international flight like a jetsetter" dream.
#2 MEGABABE ROSY PITS DEODORANT
Another beauty product that I saw all over social media in 2018 was ROSY PITS. As I mentioned HERE, I admire founder KATIE STURINO for her commitment to solving common problems for women with her products. While I am hesitant to try natural DEODORANT, the reviews are frequently glowing.
Blast! I realized this badass LIGHTER sold out before I published this guide. My respect for THE WING, the top New York City community & co-working space for women, runs deep. Check out this statement-making KEYCHAIN for a similar effect.
#4 SUSAN ALEXANDRA BEADED TOTE
The distinctive beaded bags of SUSAN ALEXANDRA were, in my opinion, one of the Instagram trends heard round the world! I met her at a NYFW PARTY earlier this year & have continued to be inspired by her whimsical world. This rainbow BEADED TOTE is delightfully named Parfait. This bag doesn't even need to be wrapped. It is beautiful on its own.
I swear I write at least once a week about my passion for CHILLHOUSE. Their approach to self-care is genuine & rooted in their community. They recently launched SHOP CHILL & this SWEATSHIRT is soft enough to wear to bed but chic enough to wear during your coffee run, your manicure appointment, and/or your shopping errand.
Team MAN REPELLER consistently masters the pop-up. Back in 2017, I devoted a whole blog post to the MR BAZAAR. I had to swing by SWEETS BY CHLOE to shop the #MRHOLIDAYBUFFET in person. Their holiday shop is filled with plaid thinking caps, unibrow sunglasses, & sparkly BARETTES, which their team has affectionally dubbed flagpoles. I could not wait till Christmas to receive one, so I dashed to this bakery to pick out the bright red BARETTE. If you missed this pop-up, you can shop any item from the BUFFET online till January 1st.
A solid BLAZER is a staple in a modern wardrobe. This herringbone version from ANINE BING would make a great gift for any young person starting their first job. Is there any clothing better suited for almost every work place like a classic BLAZER?
#8 ROXANNE ASSOULIN RAINBOW CRYSTAL EARRINGS
The RAINBOW CRYSTAL EARRINGS make me smile every time ROXANNE ASSOULIN showcases this pair online. All of her designs are happy, simple, & fabulous. Check out the personalized custom bracelets for the person in your life with a message to share.
#9 GIRLFRIEND COLLECTIVE HIGH RISE LEGGINGS
My friend & I recently DM'ed each other back & forth about how fantastic this brand is. I love the fit & feel of my standard black pair, but I think the high rise of these LEGGINGS add additional comfort. A dream millennial combination would be the SWEATSHIRT above plus these LEGGINGS.
Many of these brands featured here are ones I discovered through INSTAGRAM. It is one of my top daily sources of inspiration. It is not surprising, but I realized after I finished this guide that ALL of the brands featured here are female-founded. #THEPRESENTISFEMALE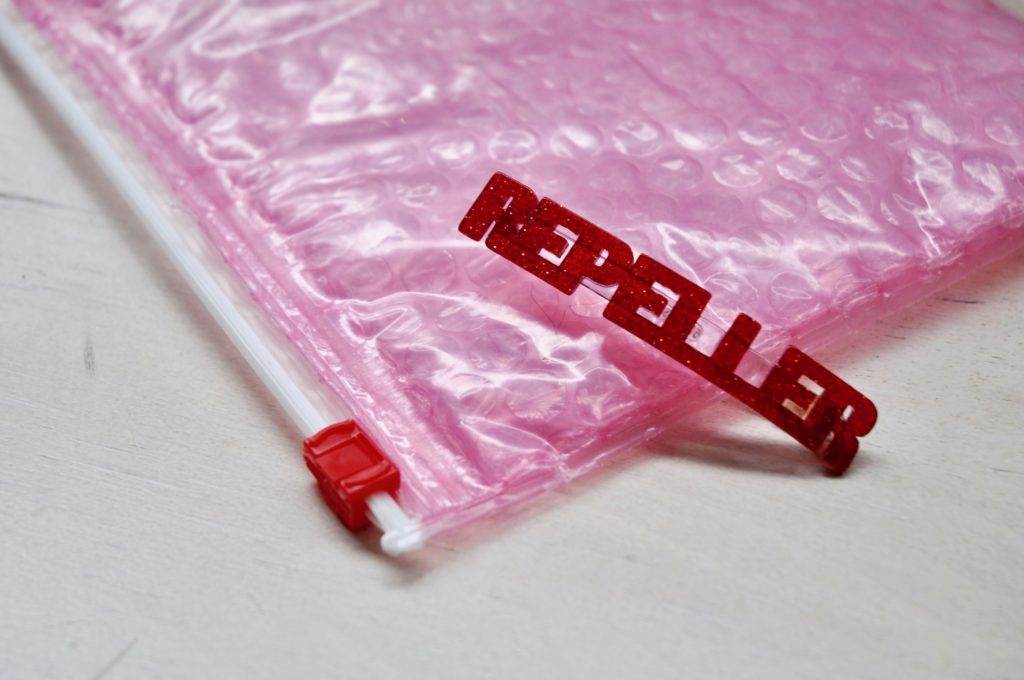 If you are still looking for gift ideas, check out my Holiday Picks from J.CREW, NORDSTROM, & GAP/OLD NAVY. Keep checking back here often; I will be posting gift guides for the next few weeks!
Xx,
Erin