NYFW has officially wrapped for this season! I cannot wait to share the details on the shows, the outfits, the celebrities, the bloggers, & the parties with all of you here. In order to describe it ALL, I will be splitting my recap into three separate posts. Today is Part 1. Stay tuned for Parts 2 & 3 later this week!
WEDNESDAY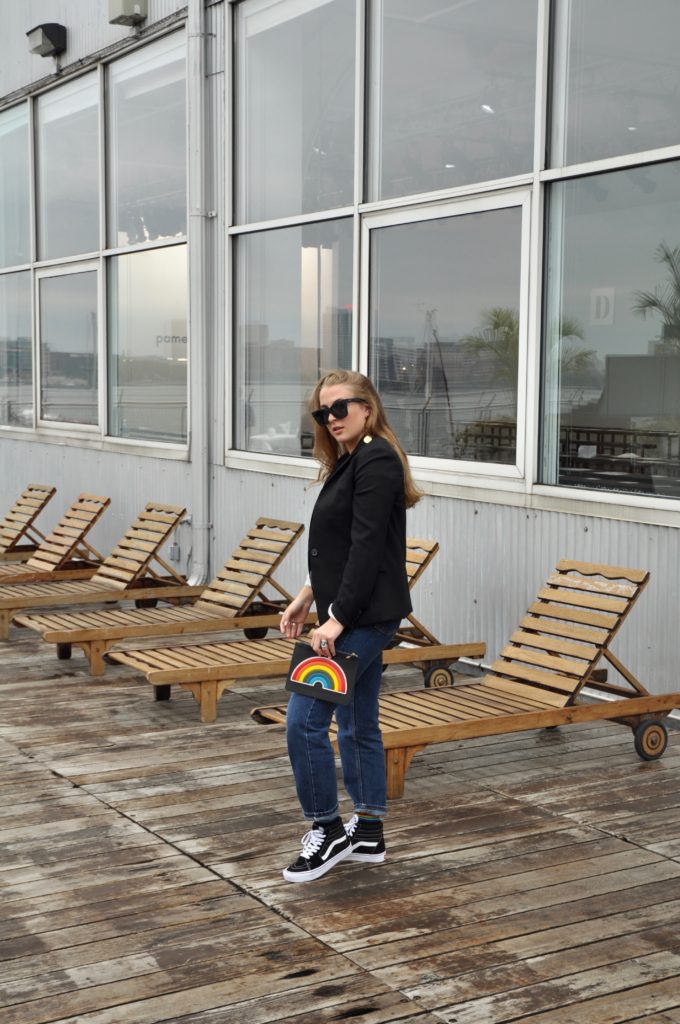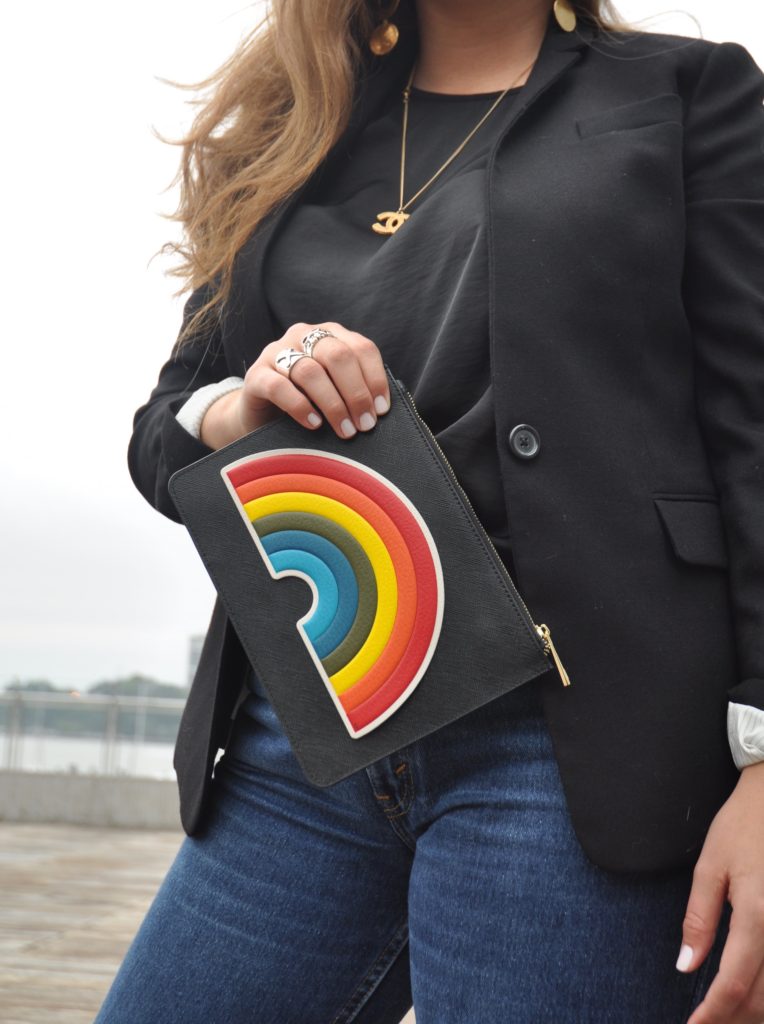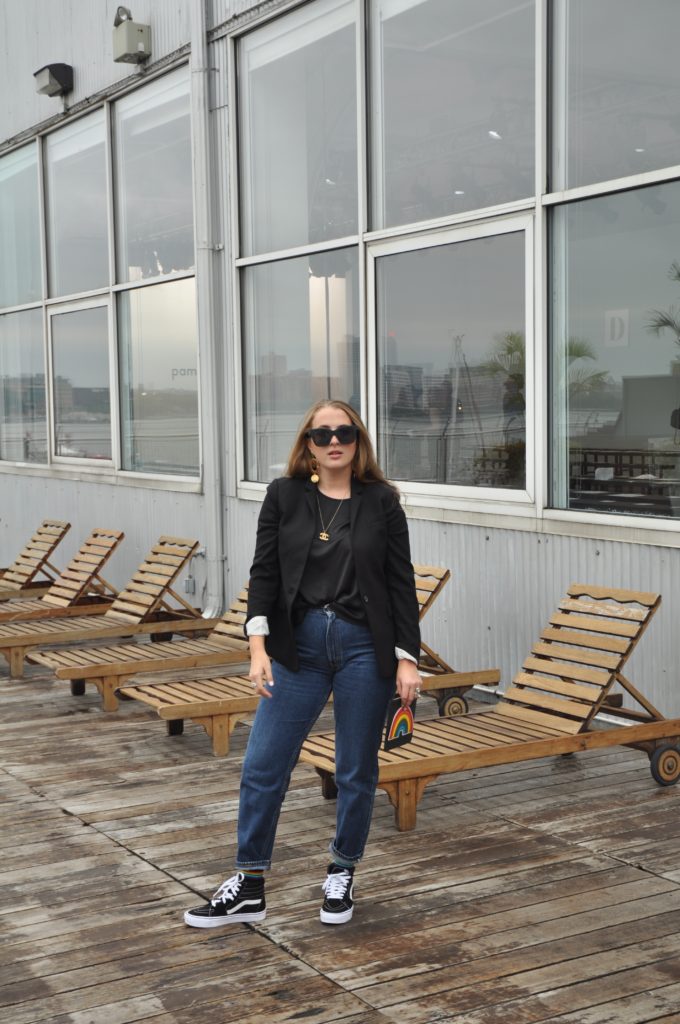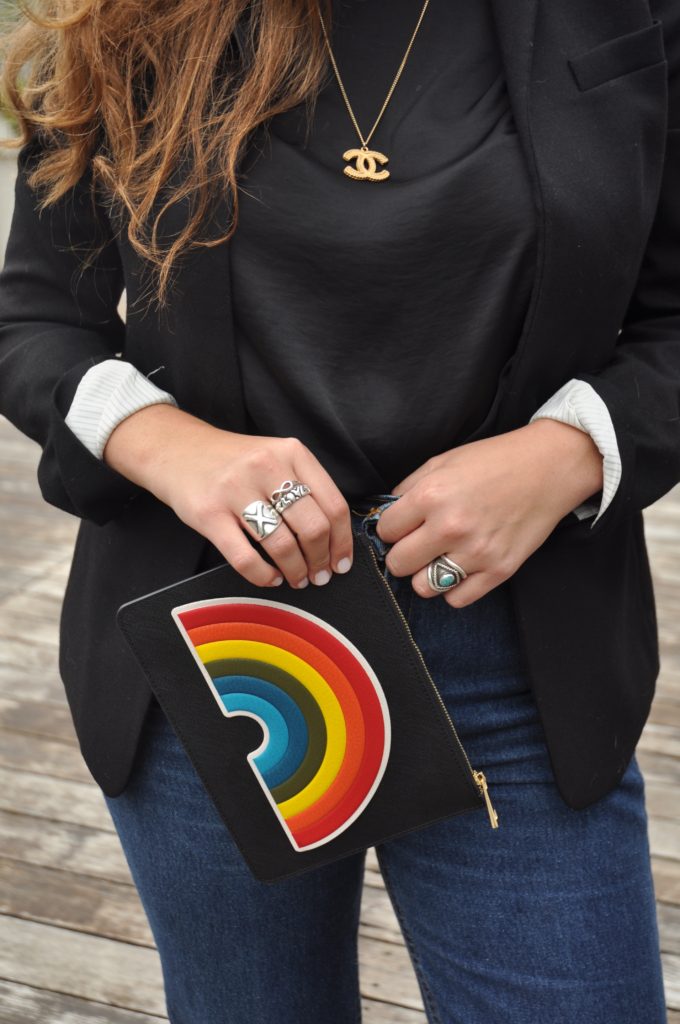 OUTFIT: Vintage Jeans (SIMILAR) | Top (SIMILAR) | J.CREW BLAZER | VANS | Earrings (SIMILAR) | RAINBOW STICKER |  SUNGLASSES (IN PINK TOO)
PS – I changed into THIS TANK for the second half of my night, but I didn't snap a professional photo. If you follow on INSTAGRAM, you already knew…
My first show of the week was PAMELLA ROLAND at Pier 59 Studios. I sat with ELLESE & EMILY. As I was rushing straight from work, a quick catch up with these gals put me in the proper NYFW mindset. Aly Raisman, Nigel Barker, & Devon Windsor were some of my favorite attendees in the front row. This was my first experience viewing Pamella's collection, and her penchant for glam was immediately evident. Sequins, tulle, & feathers reigned supreme on her runway. My favorite look was #27 – THIS pink feather dress. It floated as the model walked, and the phones went up almost immediately for the Instagram-worthy boomerangs. THIS satin ombre off the shoulder dress & THIS sheer long sleeve dress with sequins & feathers were my next top contenders.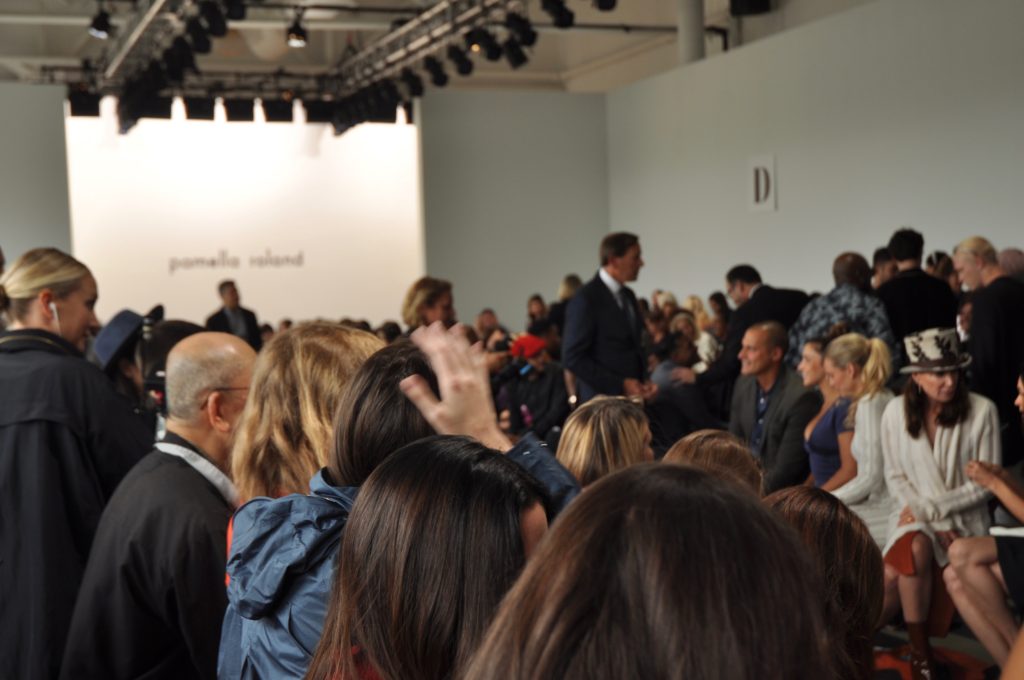 One of the most surreal facets of the Instagram/fashion/blogger world is the number of people you encounter online that you feel like you know, despite never meeting in person. After PAMELLA ROLAND, I finally chatted with both Kelsey of BLONDES AND BAGELS & AUSTEN, a New York City based editor, for the first time. I also caught up with ALICIA, who I have known for several years online but only met officially at the last NYFW. I had time between this show & my events later that night. I did a quick photo shoot with CHRISTIAN, one of my favorite New York menswear bloggers, & his friend, MORGAN. I am happy we snapped photos together, especially as I ran into Morgan several times throughout the week. Pier 59 Studios had a swanky lounge set-up for attendees between shows. I grabbed several glasses of SAVED MAGIC MAKERS ROSE. The bartenders were hilariously charming, so I was quite happy to sip rose all afternoon while chatting with new friends. Next time, I will sample the RUFFINO PROSECCO too!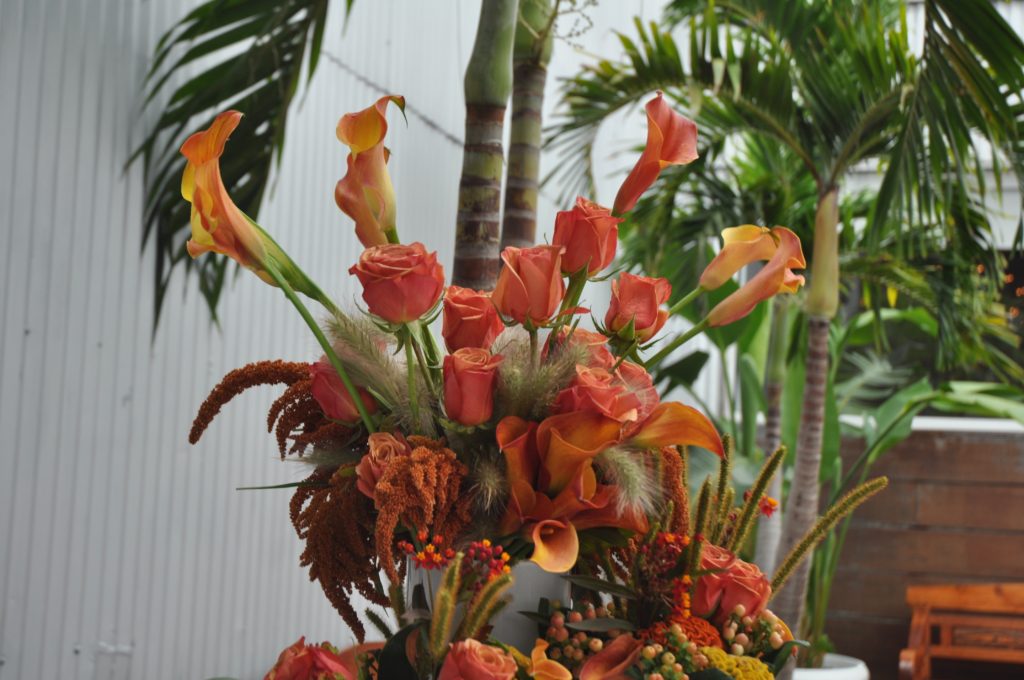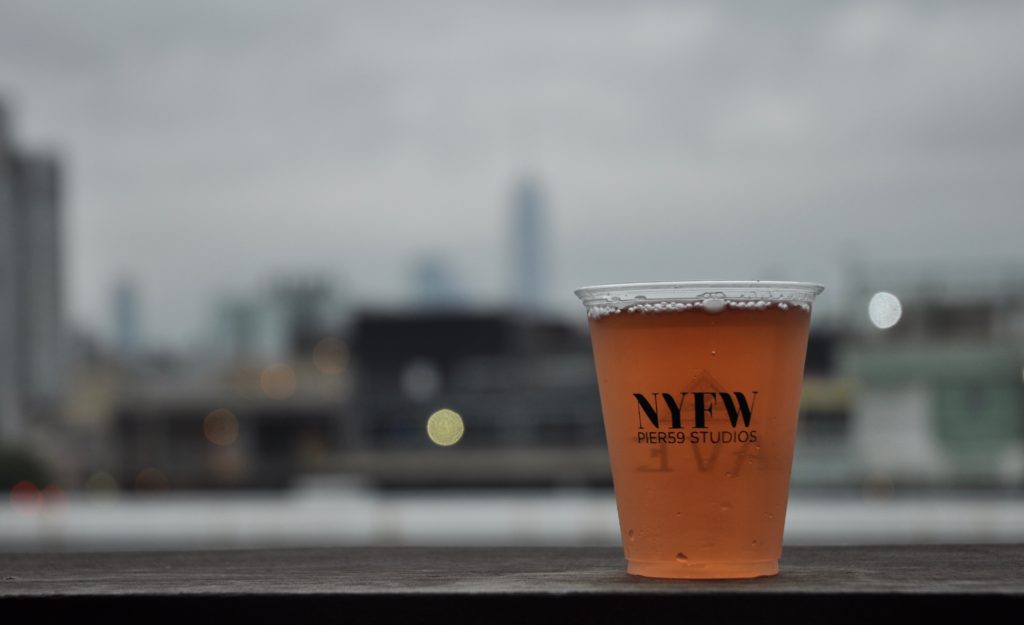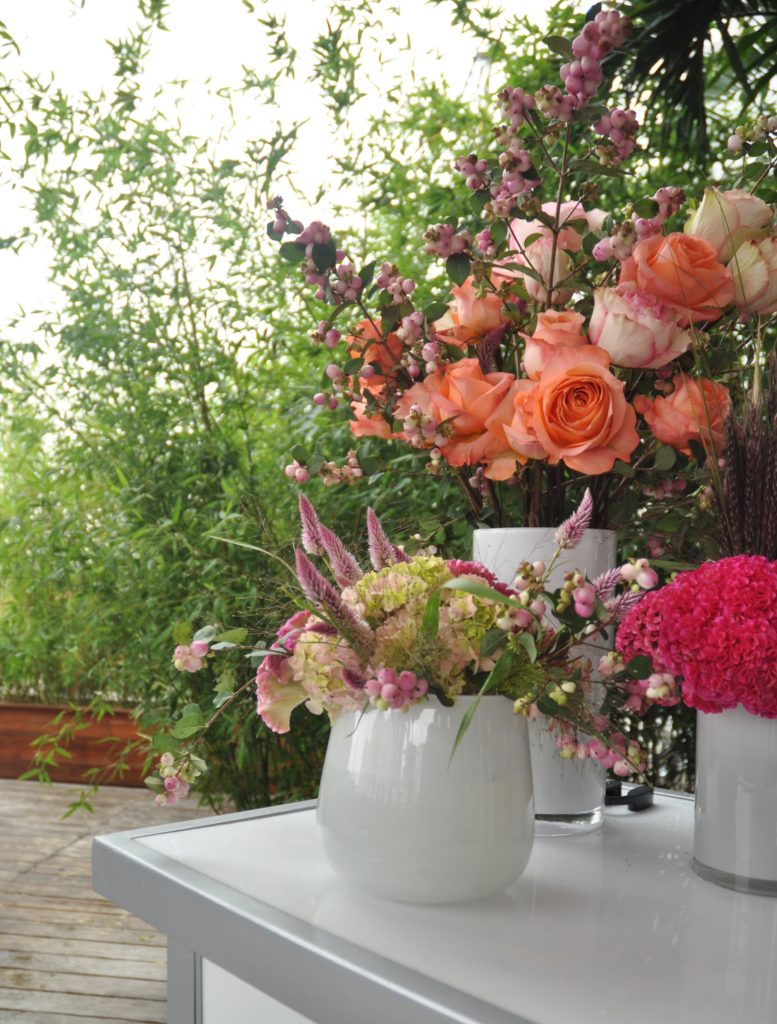 ALICIA accompanied me to the EVERLANE DENIM party. We chatted politics & touched up our make-up before zipping over to their pop-up location. In case you missed the news, this minimalist brand is premiering their latest product – high-quality Japanese denim for only $68 a pop. I cannot wait to try them. At the event, DJ KITTY CASH kept the crowd bumping as we sipped the signature cocktail – Denim Drank. I was equally impressed by her talent as I was by her edgy YSL BOOTIES. After visiting the EVERLANE SOHO STUDIO last week, I was thrilled to see MOLLY, one of the most friendly stylists I've ever met, at the event. She helped me pick THIS PIECE that I wore twice during fashion week. Finally, I bumped into GRACE ATWOOD, one of the first NYC bloggers I ever started following. She is a kind, interesting, smart gal plus an engaging conversationalist. I could have chatted with her all night! Reminder to my future self – eat dinner at a reasonable time, especially on nights where I will be going from event to event to event! Also, candy is not dinner. I grabbed a quick slice of pizza before heading to my last NYFW celebration of the day; shout-out to ALICIA for being a true blogger friend & loaning me a dollar at the cash only joint! I promise I sent her $1 on Venmo later that day.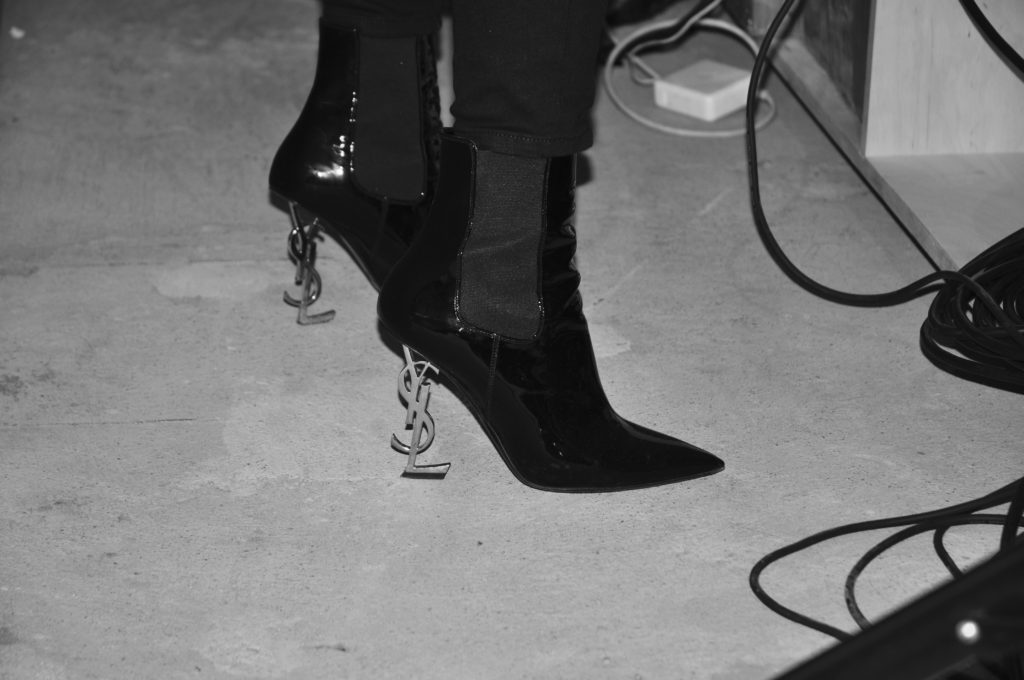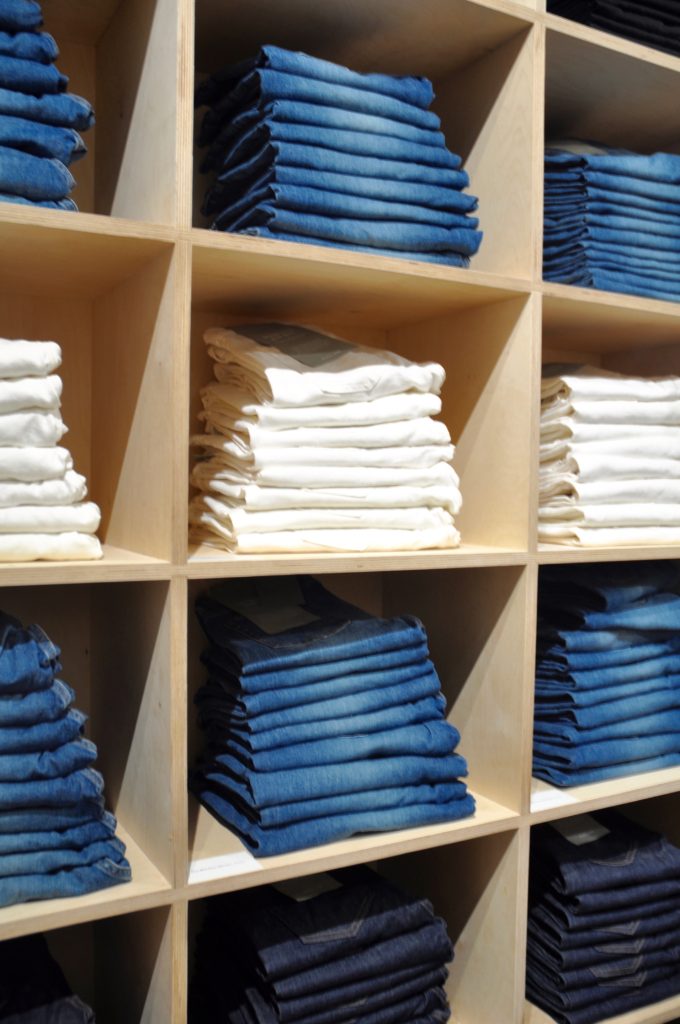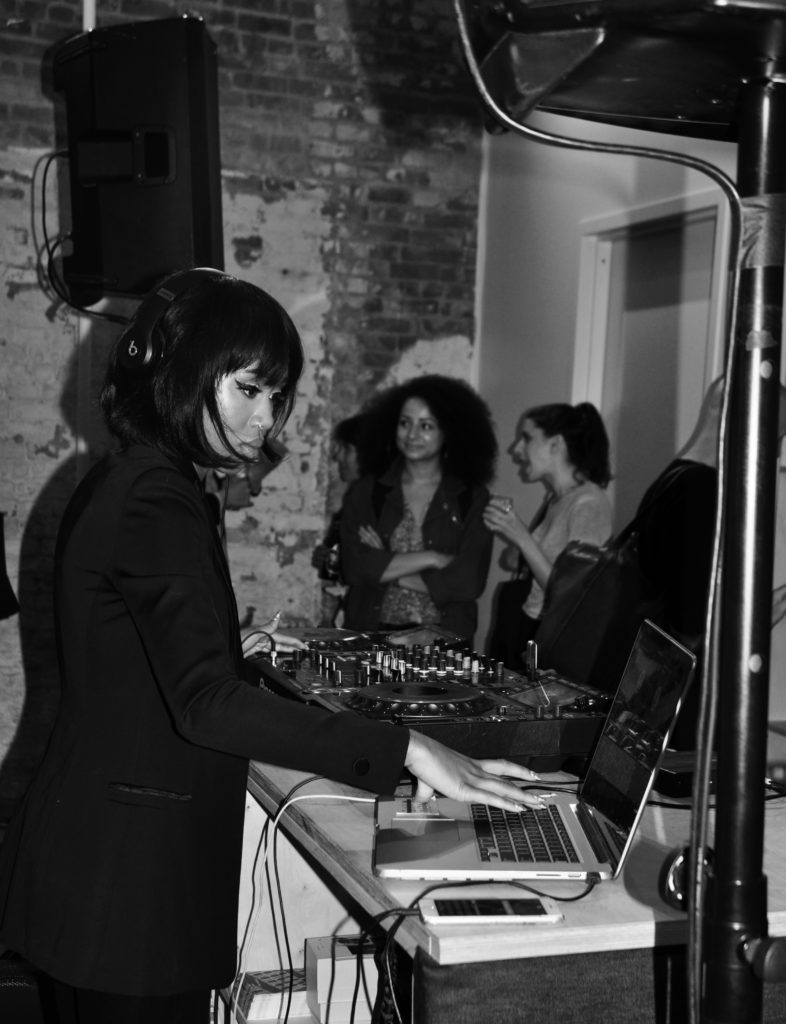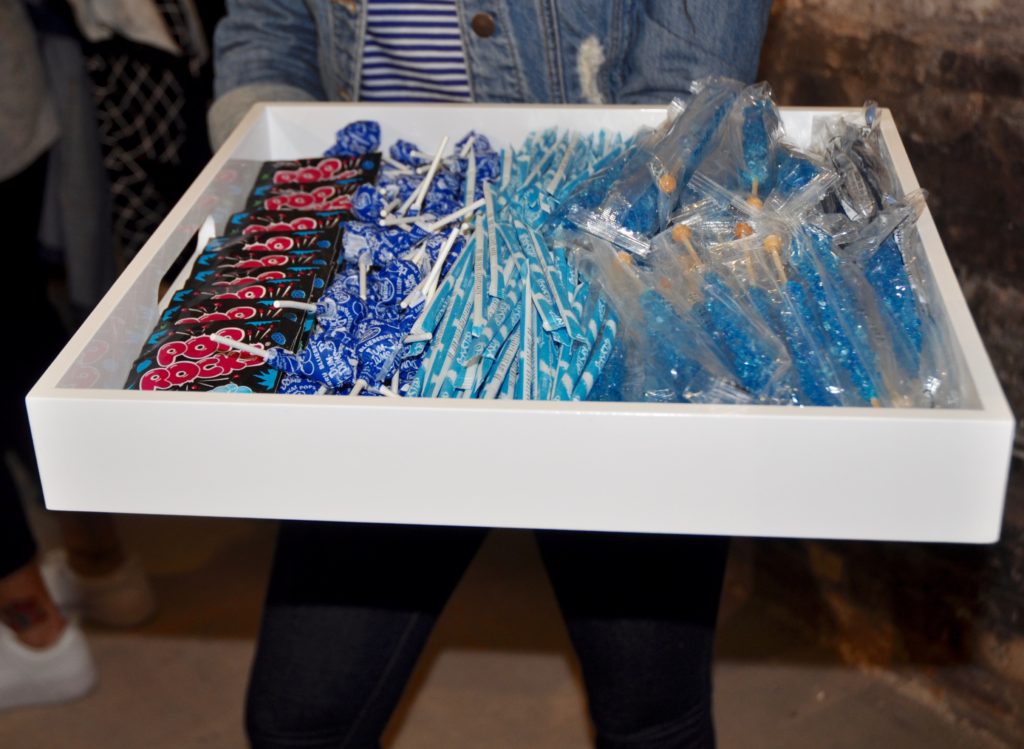 My final event was the ANON ATELIER launch, hosted by one of my all-time favorite bloggers, Jacey Duprie of DAMSEL IN DIOR. Meeting Jacey & her Director of Operations, HALEIGH, was a highlight of the whole week for me. After snagging a branded cupcakes & drinking my first cocktail, I struck up a conversation with HALEIGH. We chatted about THE EARRINGS I wore that Jacey inspired me to buy, their travels around the world, & her role at Damsel Inc. When Jacey walked over, I was struck by how easy it was to talk to this superstar in the blogger world. She was whip smart, funny, & warm, especially as we discussed some of my favorite posts of hers involving family & grief. Jacey has an editorial vision, but she also injects a lot of heart into her content. It is one of the main reasons I read her blog every single day. If you check THIS VLOG that Jacey published for her first day of NYFW, you may recognize a familiar face at her party…!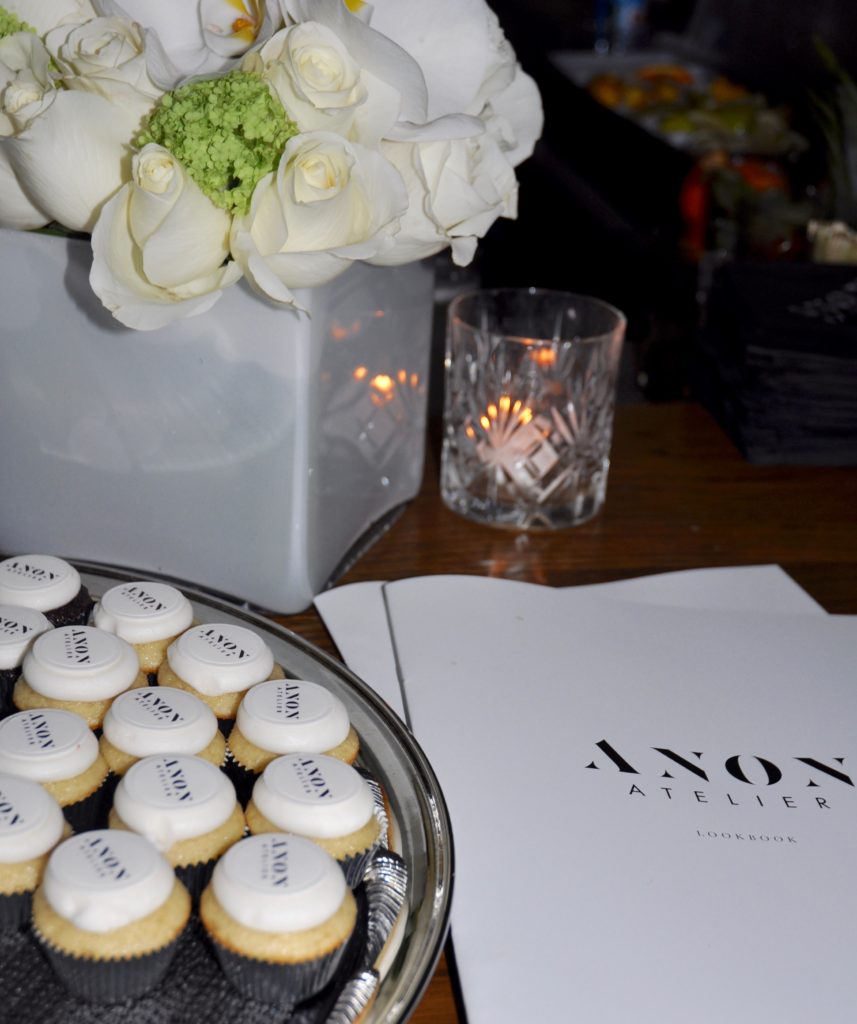 In addition to my excitement in meeting Team Damsel, I am truly excited to watch ANON ATELIER grow. This New York based designer set is focused on foundational pieces that are multi-functional without sacrificing style. As a New York City gal, I am constantly seeking out new clothes that are the solution when I have multiple events. I am particularly interested in THEIR LEATHER LEGGINGS & THEIR LINEN JUMPSUIT. Congratulations to the whole ANON ATELIER team on your launch!
Remember Parts 2 & Parts 3 of my NYFW recap are coming Thursday & Friday! Xx