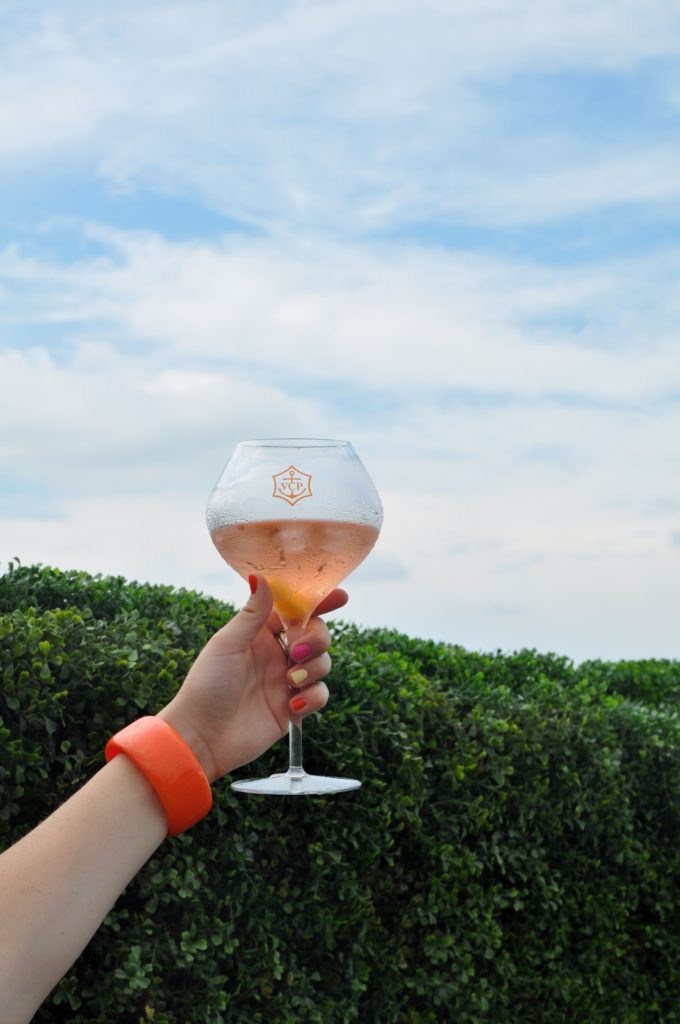 This weekend, I was honored to attend the VEUVE CLICQUOT POLO CLASSIC. I jumped in excitement at my invitation, as this is an event I have truly wanted to attend for years. This annual polo match, sponsored by VEUVE CLICQUOT, is hosted at Liberty State Park. My sister, Meghan, & I hopped on the complimentary ferry from Battery Park early Saturday morning. As we ventured closer to New Jersey, we passed the Statue of Liberty. Despite living very close to the city for almost my entire life, I have never done a cruise around the New York Harbor, so it was a lovely way to start our day.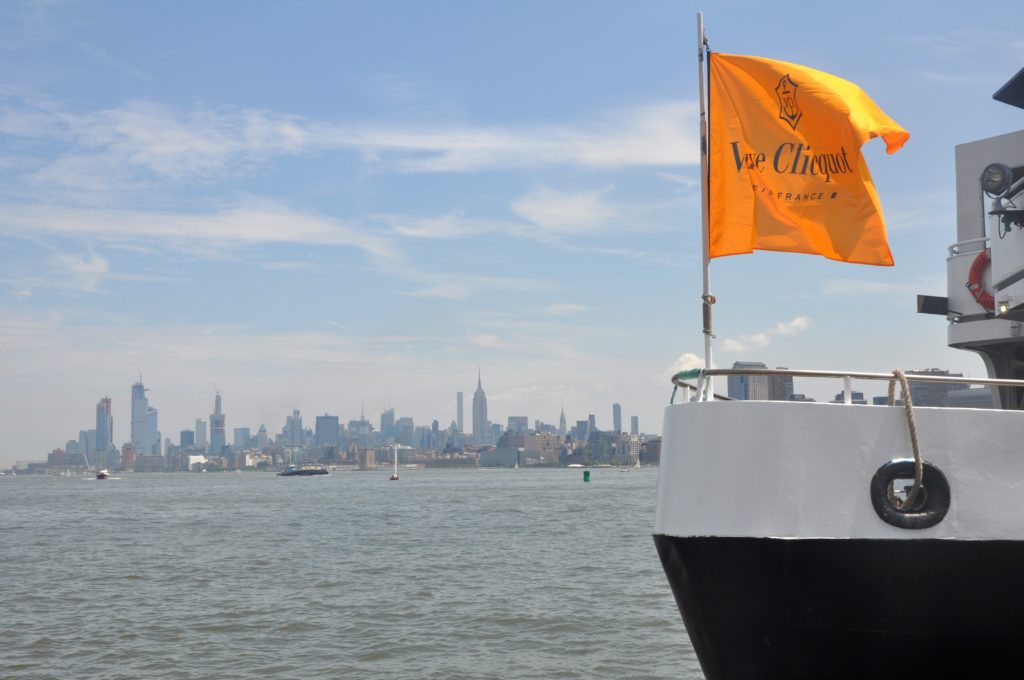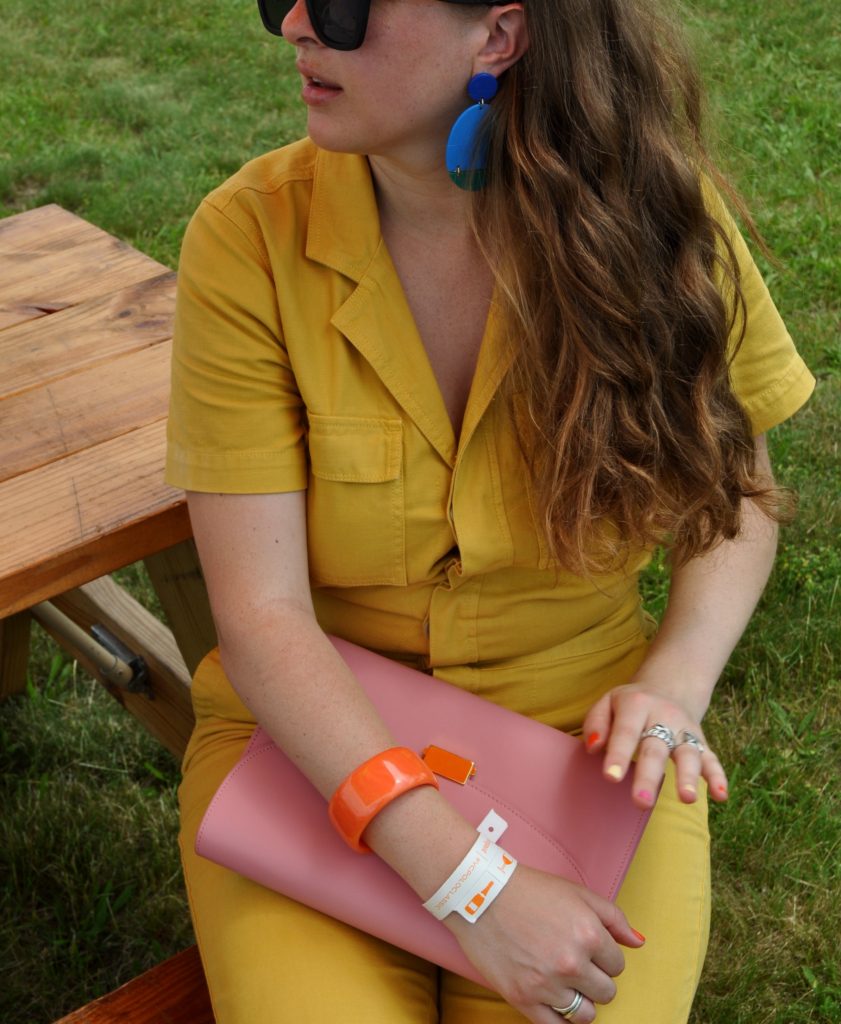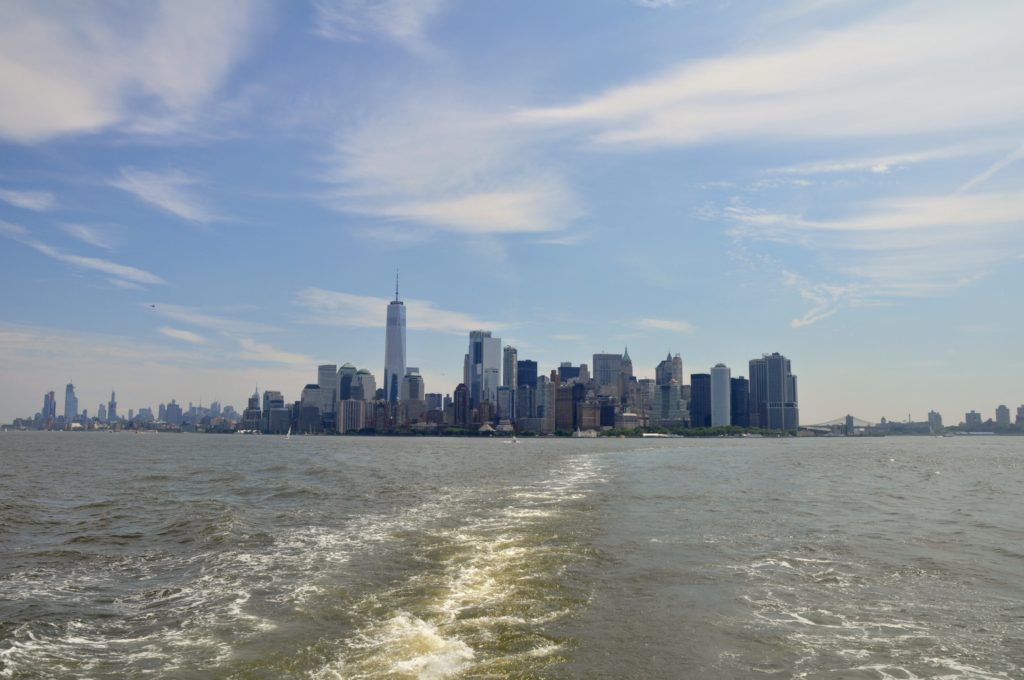 It was hot hot hot at Liberty State Park with almost 99% humidity throughout the day. After our fifteen minute walk from the ferry, Meg dashed to the gourmet food trucks to grab us each a soft serve ice cream cone. We were both grateful for the picnic tables with the brightly branded VEUVE CLICQUOT umbrellas that offered a bit of shade before picking our preferred drinks. For those planning ahead for next year – bring sunscreen plus extra snacks in your purse, drink lots of water the night before, & wear comfortable shoes. You will be walking during the day! There is an information tent with very friendly staff right before you walk into the main event, so swing by there for any last minute questions you might have.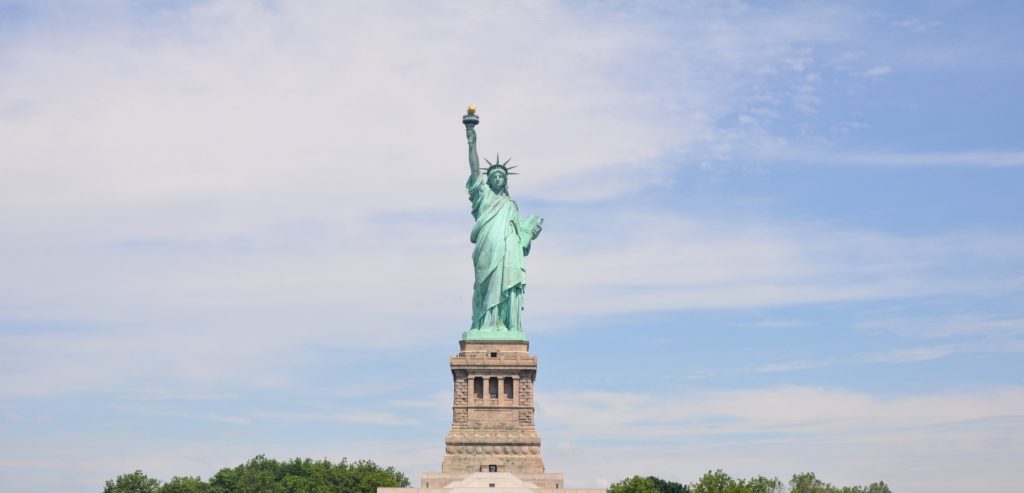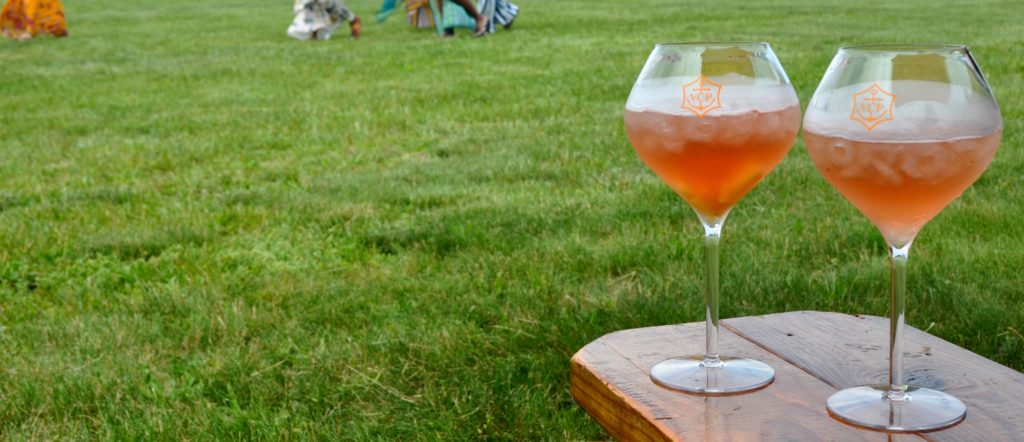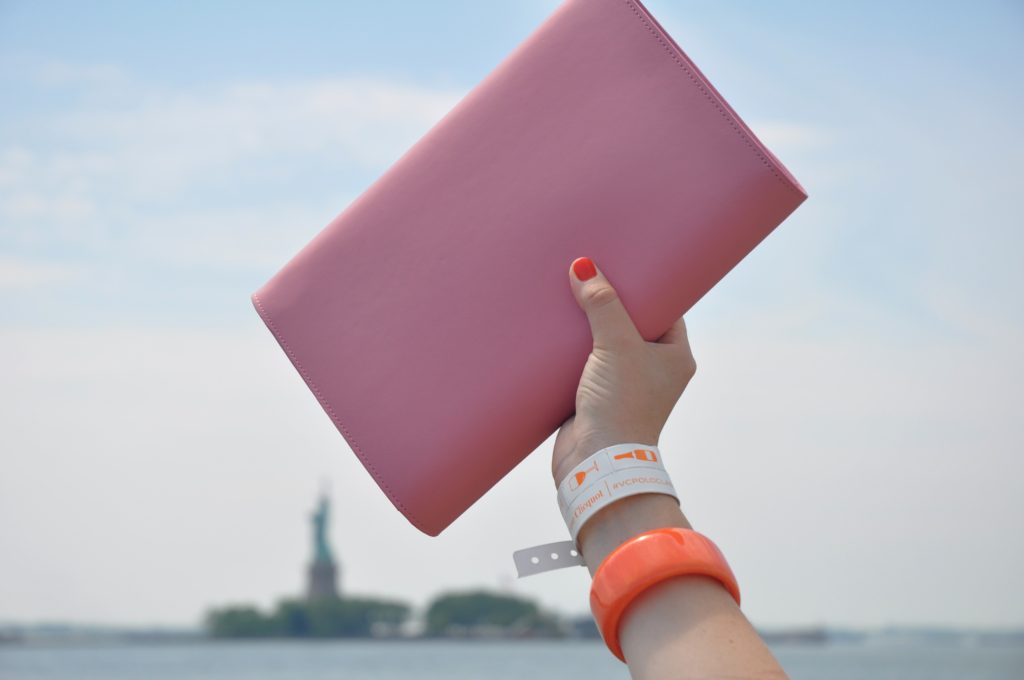 I usually opt for a glass of plain champagne, but the VEUVE CLICQUOT RICH COLLECTION was too tempting on this extra hot afternoon. This specific champagne is intended to be served over ice with fruit or vegetables as a garnish. Meghan & I both chose a glass of RICH ROSE with fresh pineapple. It was deliciously refreshing & I am already planning to bring a few bottles to my upcoming vacations at the lake.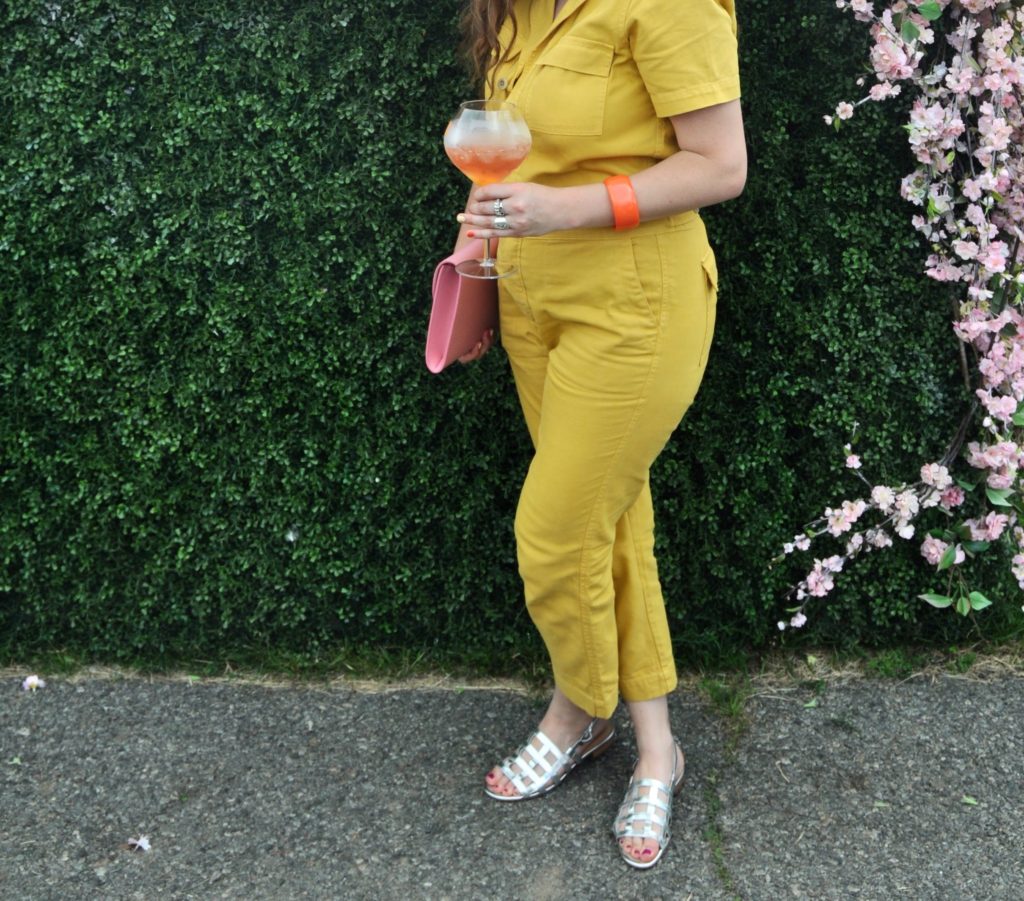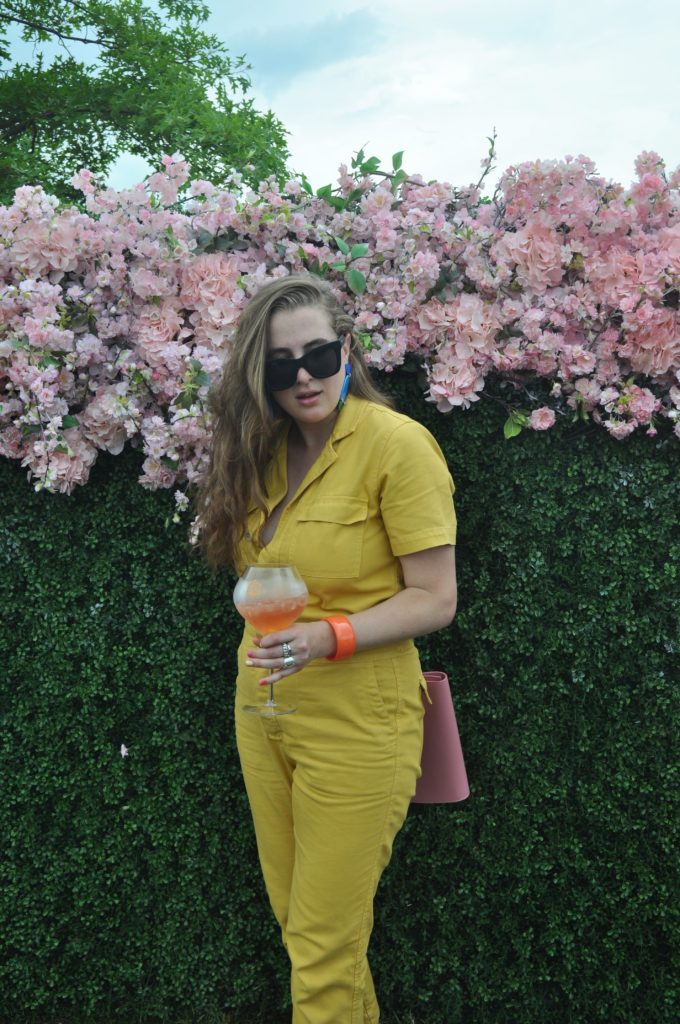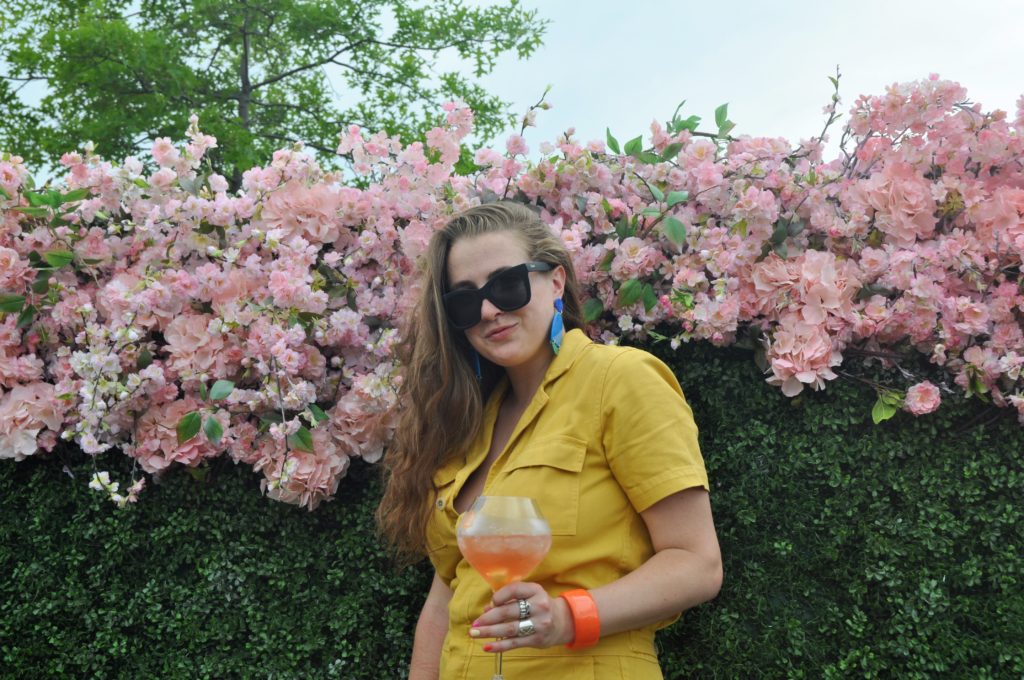 As the VEUVE CLICQUOT POLO CLASSIC fell during the first weekend of June, I purposefully planned my outfit around a subtle rainbow theme. My bright yellow MADEWELL JUMPSUIT garnered compliments all day. I incorporated more color into my outfit with my green & blue lucite block J.CREW EARRINGS; they are on major sale as are my MADEWELL SANDALS. I was happy I went with this pair, as the silver mixes easily into my wardrobe & the slight heel makes these shoes elevated but comfortable. While my blush clutch from Mansur Gavriel is not available online, this MINI MOON CLUTCH from their current collection in a similar color would have the same effect. My vintage Bakelite bracelet & my pink, orange, & yellow manicure rounded out my outfit.
SHOP MY #CLICQUOTSTYLE BELOW! 
SIMILAR CLUTCH | SUNGLASSES | SIMILAR CLUTCH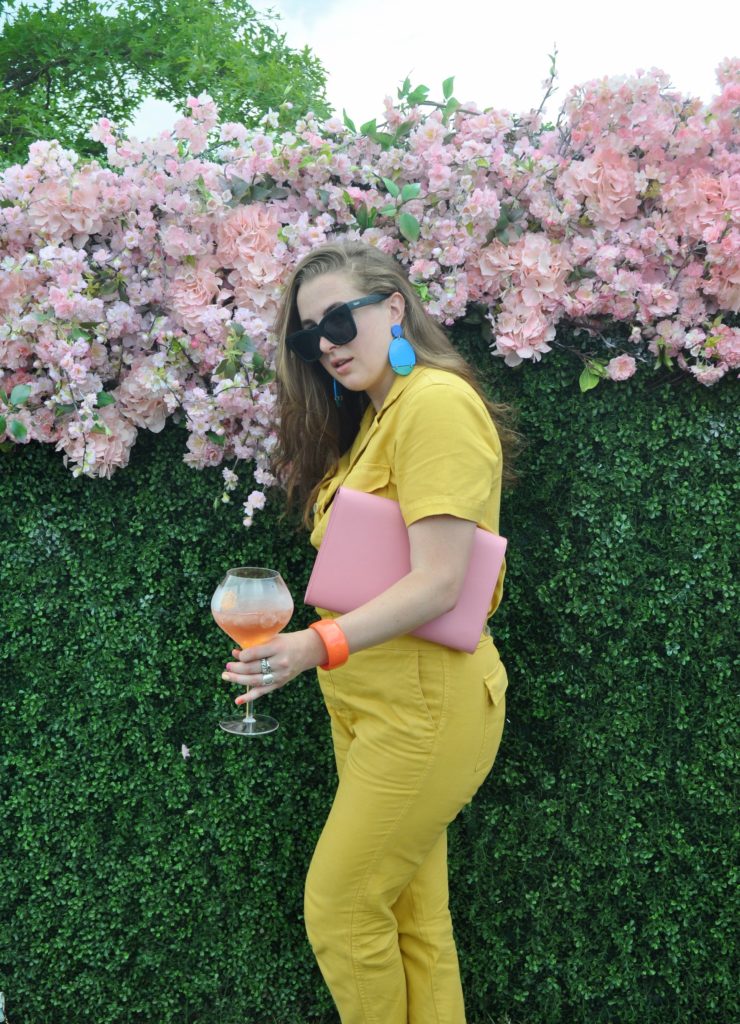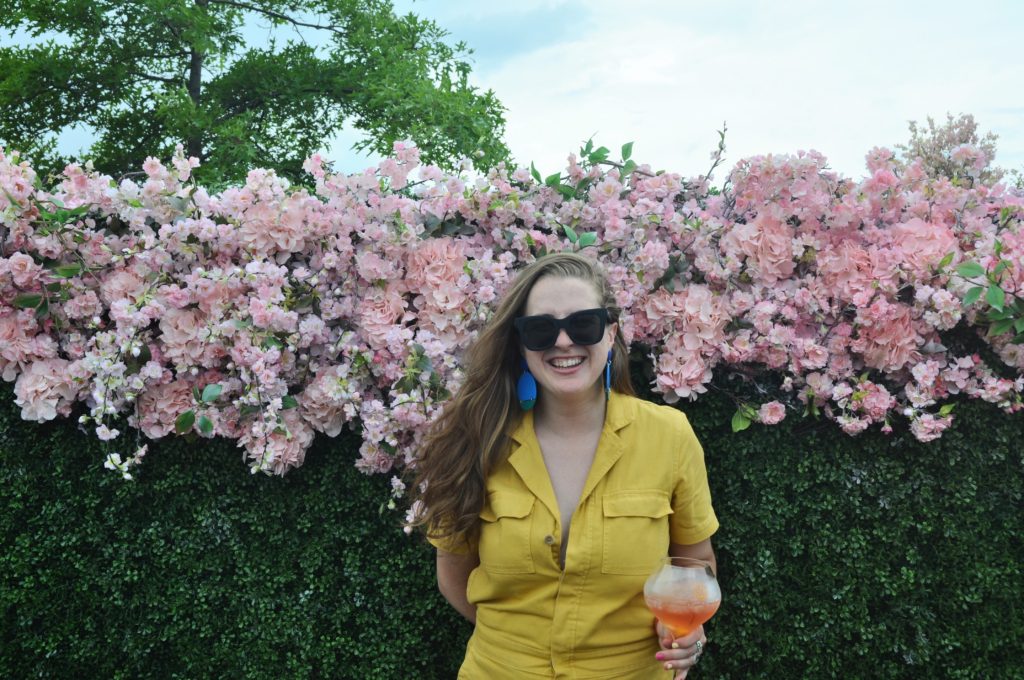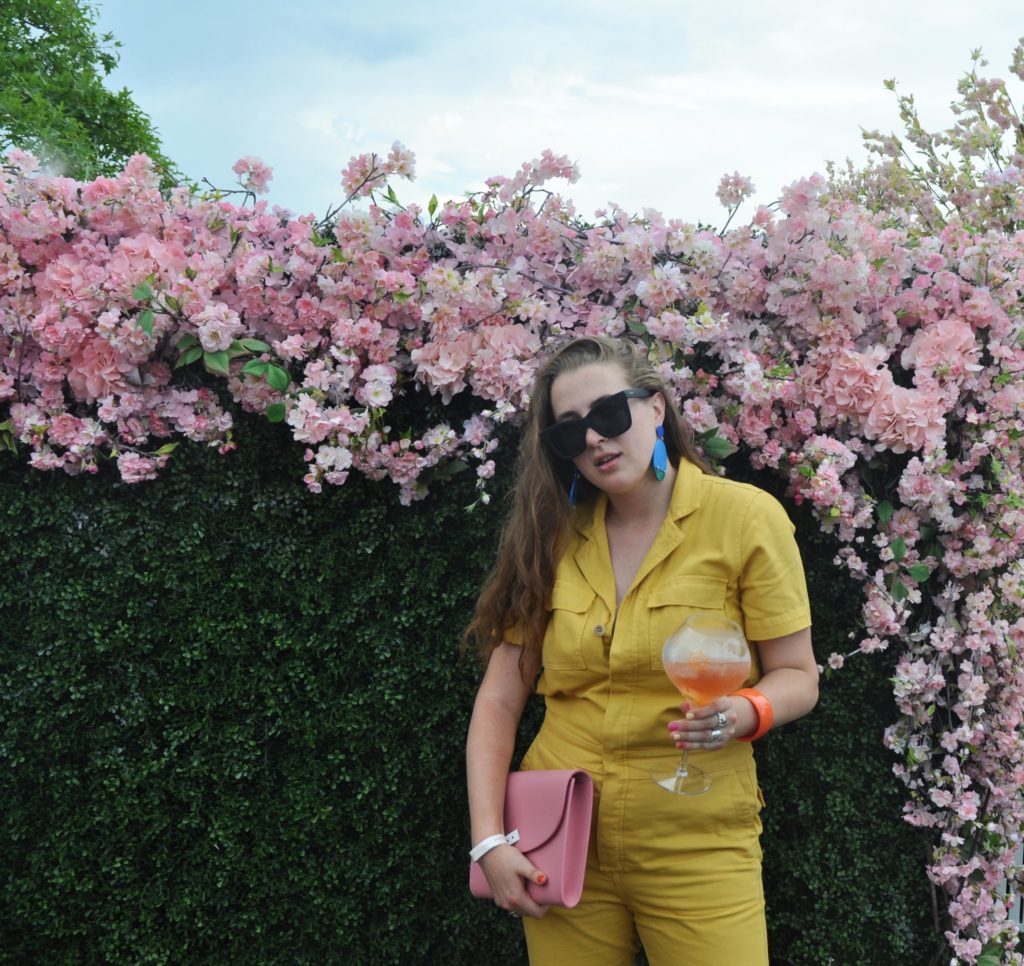 It was a privilege to attend the VEUVE CLICQUOT POLO CLASSIC, especially as I was able to bring my sister along with me. Any opportunity to share an experience with my loved ones automatically increases my appreciation. Neither of us have ever been to a polo match, and the gracious ease of the players on horseback was impressive.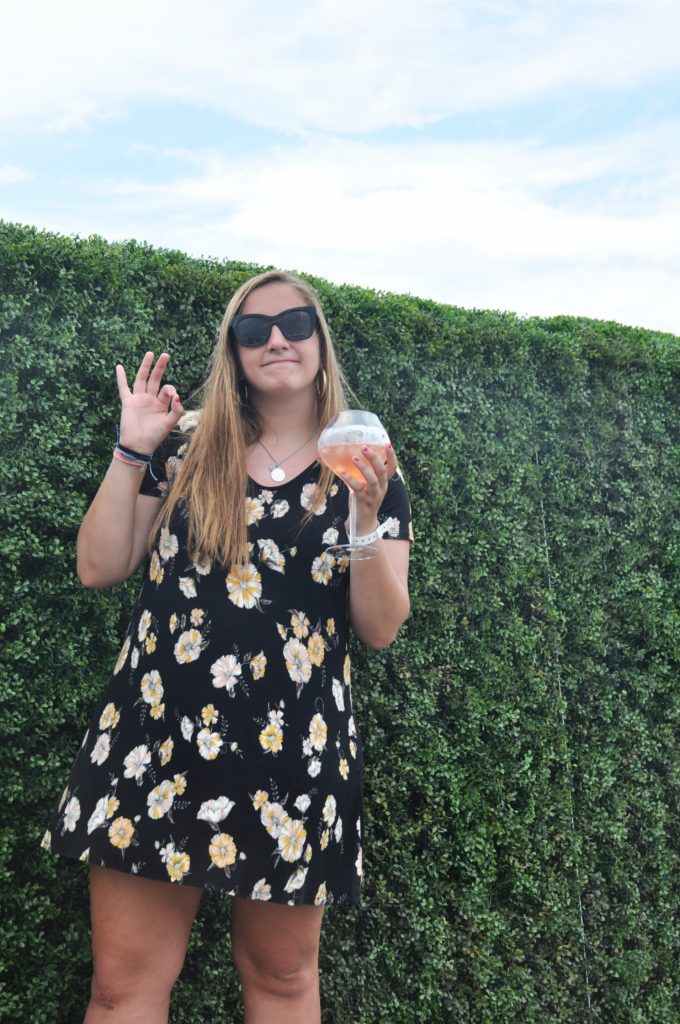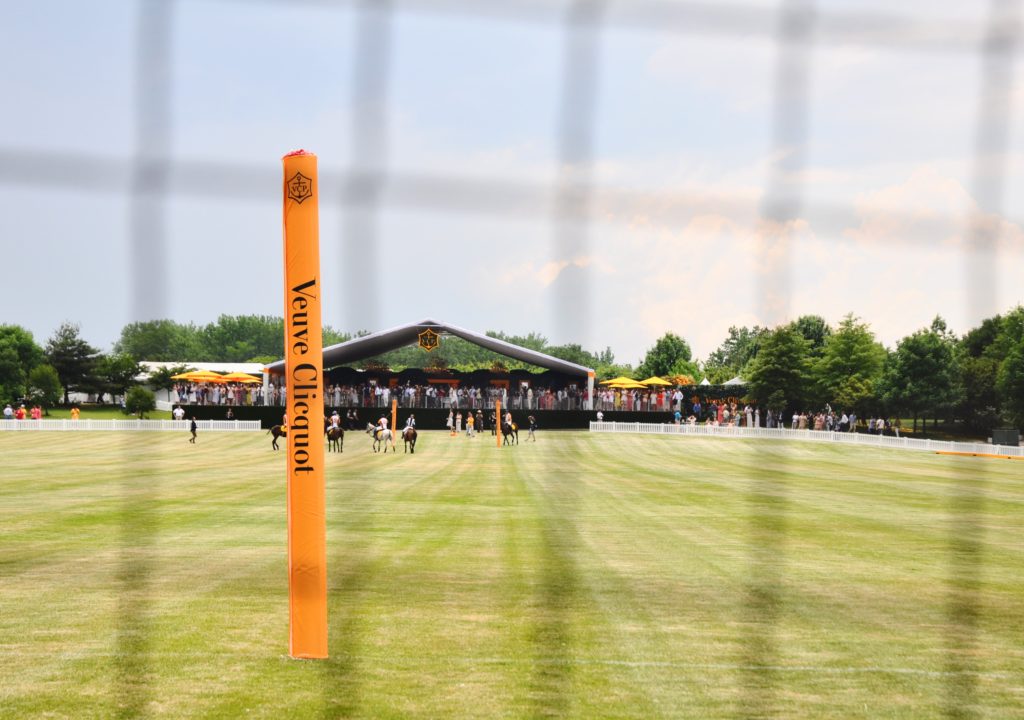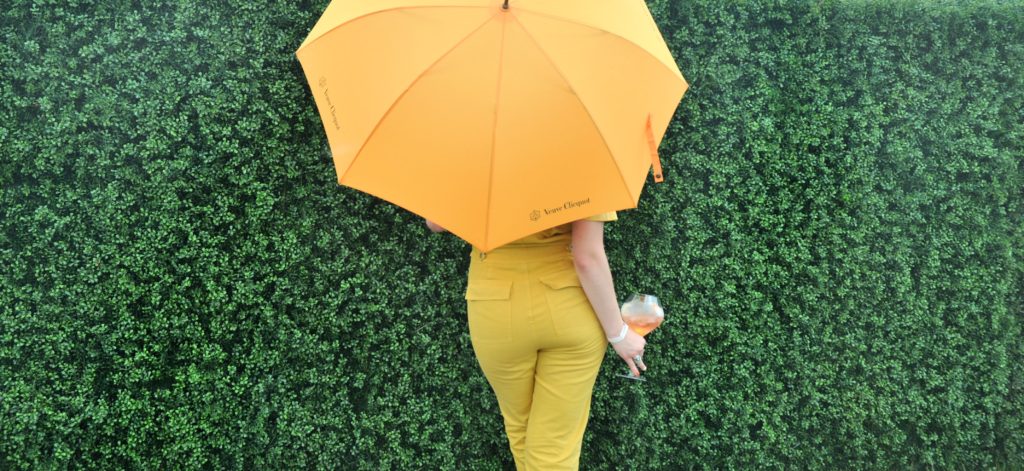 While the main event is certainly the polo match, I enjoyed the people watching aspect of the day, as everybody at Liberty State Park was dressed to the nines. I love sharing my personal looks, but scroll down for the top outfits I snapped of my fellow attendees during the day.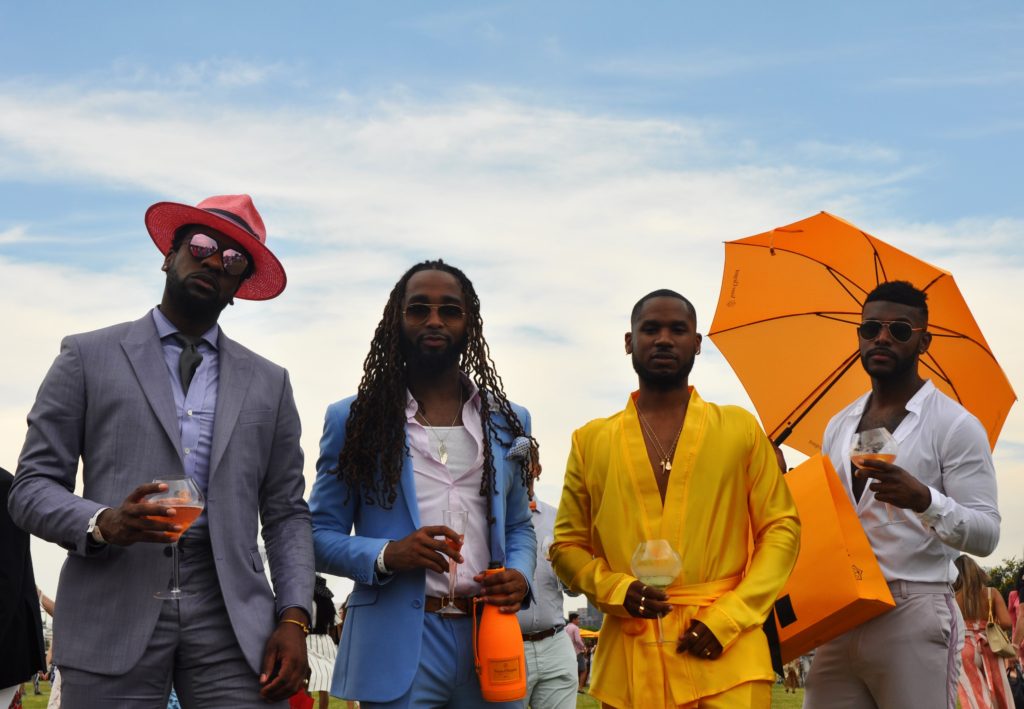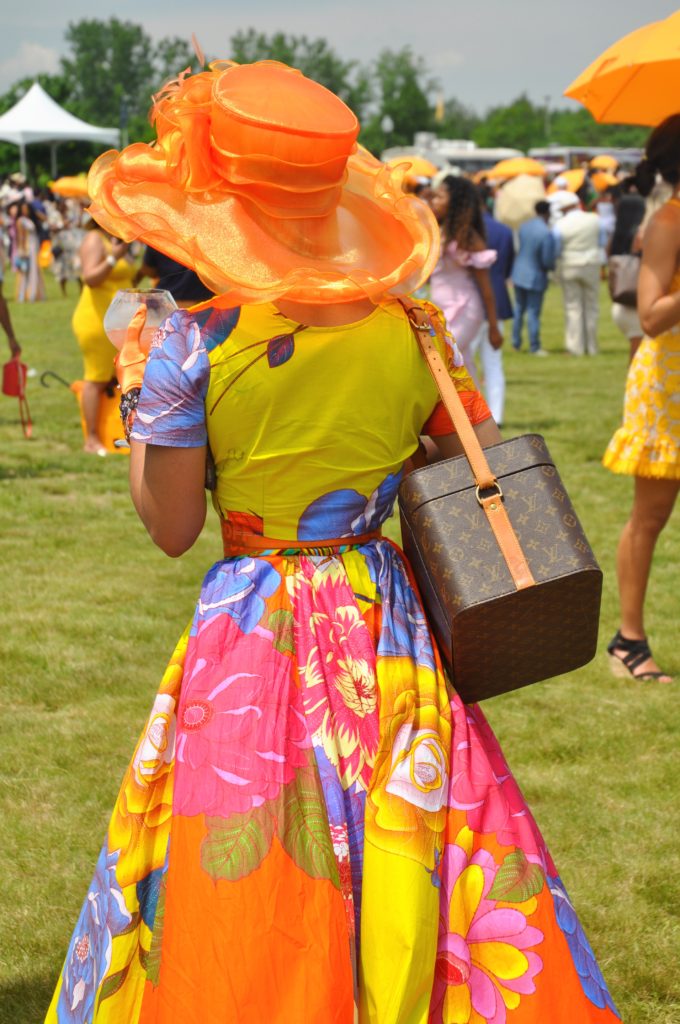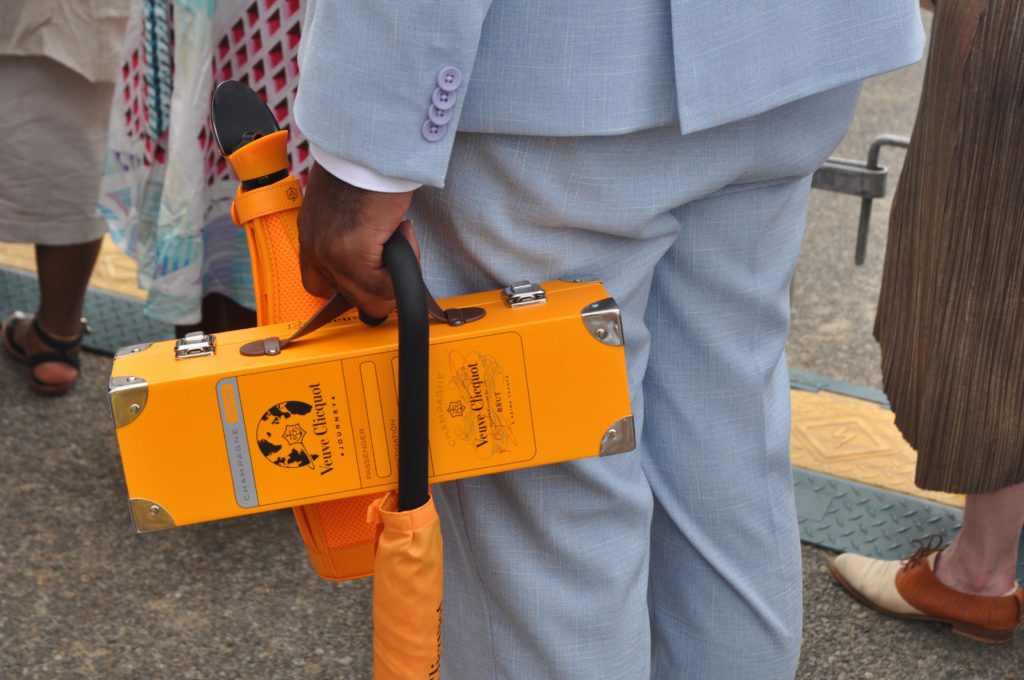 It was an honor to attend VEUVE CLICQUOT POLO CLASSIC. A sincere thank you to the VEUVE CLICQUOT team for hosting us! I am already looking forward to next year.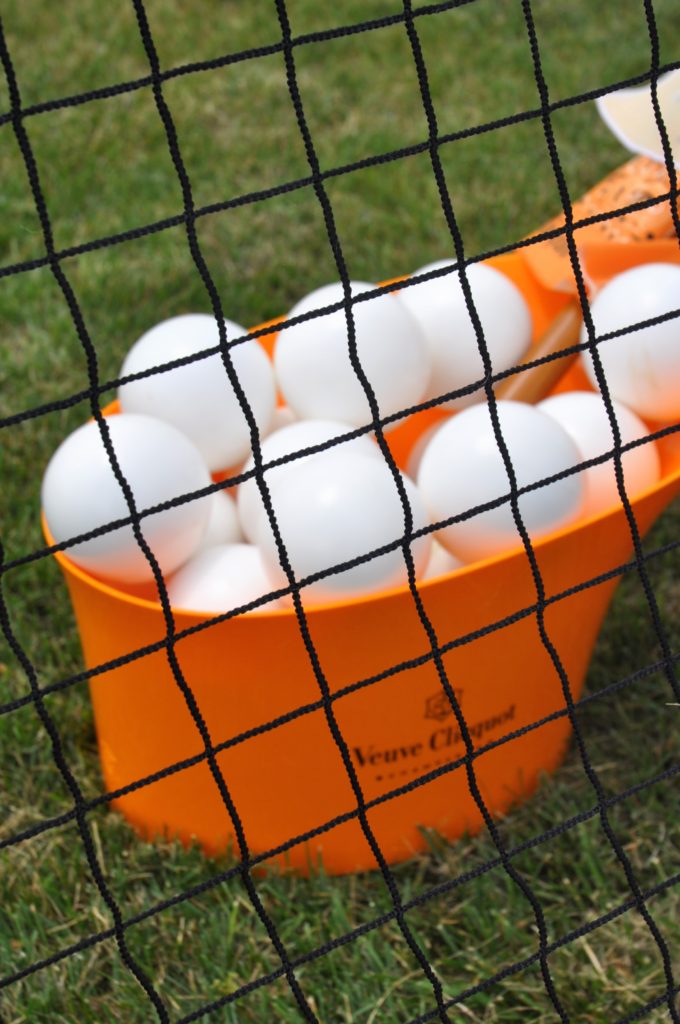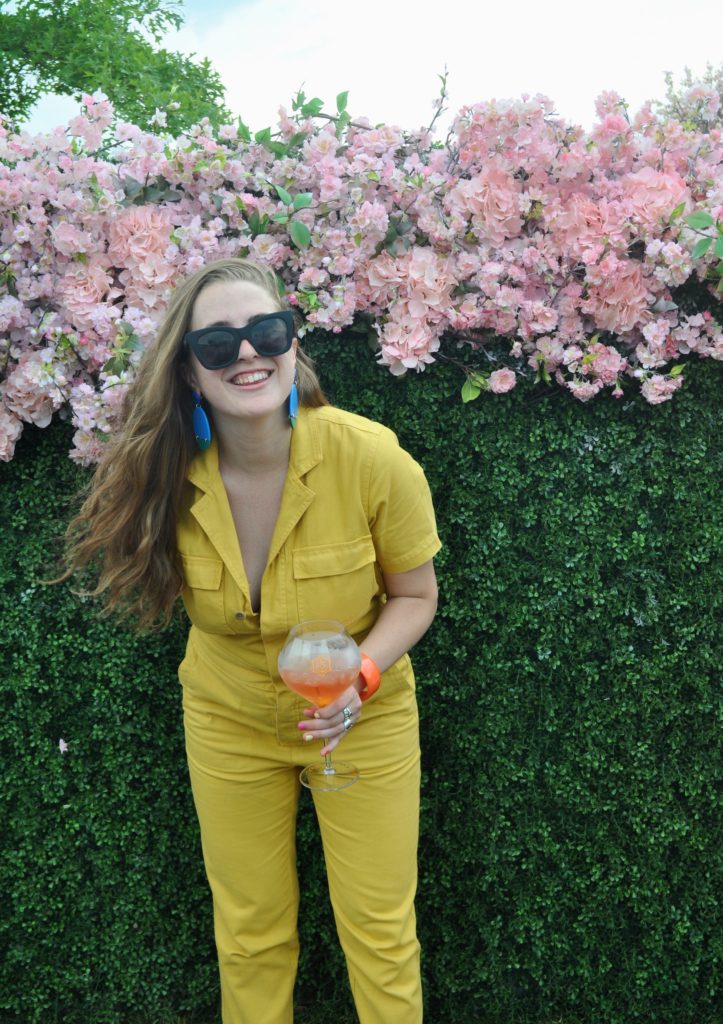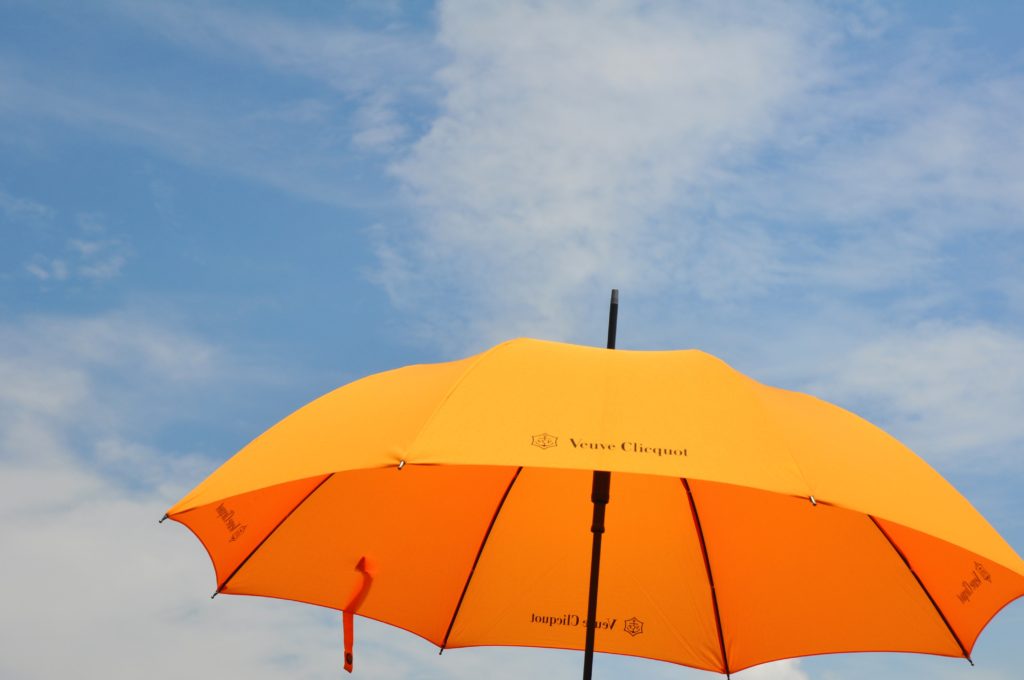 Xx,
Erin
Thank you to CARAVAN STYLIST STUDIO & their sponsors, OGX BEAUTY & MUSTAEV MAKE-UP, for my pre-polo beauty treats & hair styling.