One of my best memories growing up was visiting HENRI BENDEL with my mom. As a New Jersey kid, it was a treat to venture into the New York City department store for shopping on special occasions. The 5th Avenue location is a treasure trove & I have kept all of the items I ever bought in person or online.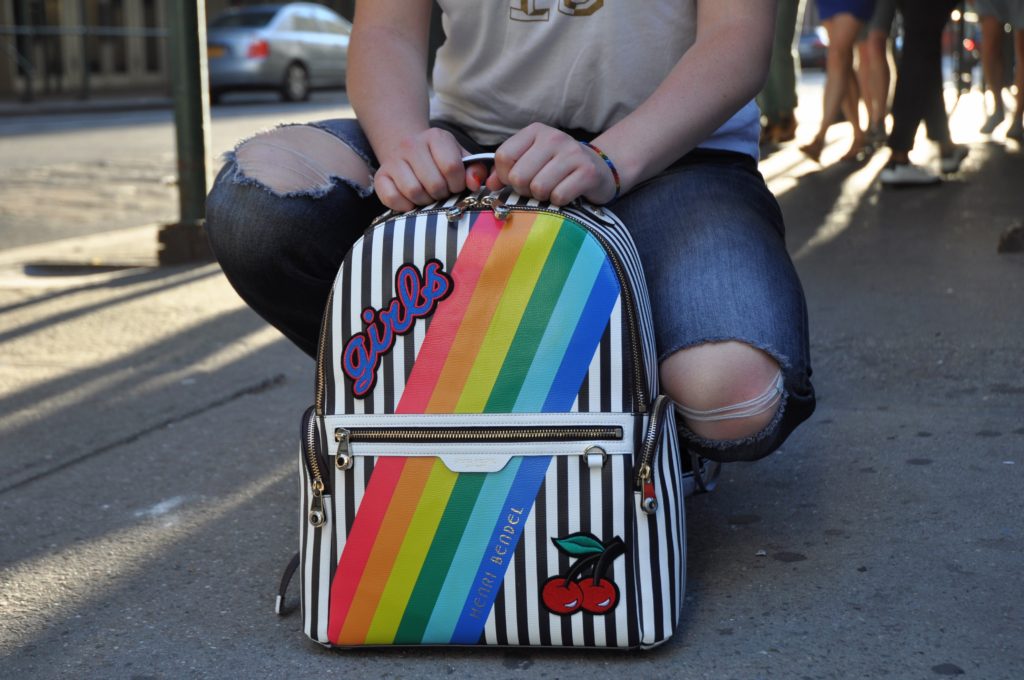 When I first wrote about COMING OUT, I mentioned that I had worn rainbow accessories as a subtle hint to others about my identity. WhatI love about the HENRI BENDEL summer products is that the entire collection makes a statement that is anything but subtle. My favorite pieces are the handbags & travel accessories because their team incorporated big, bright rainbows directly into the iconic brown & white stripes that HENRI BENDEL is famous for.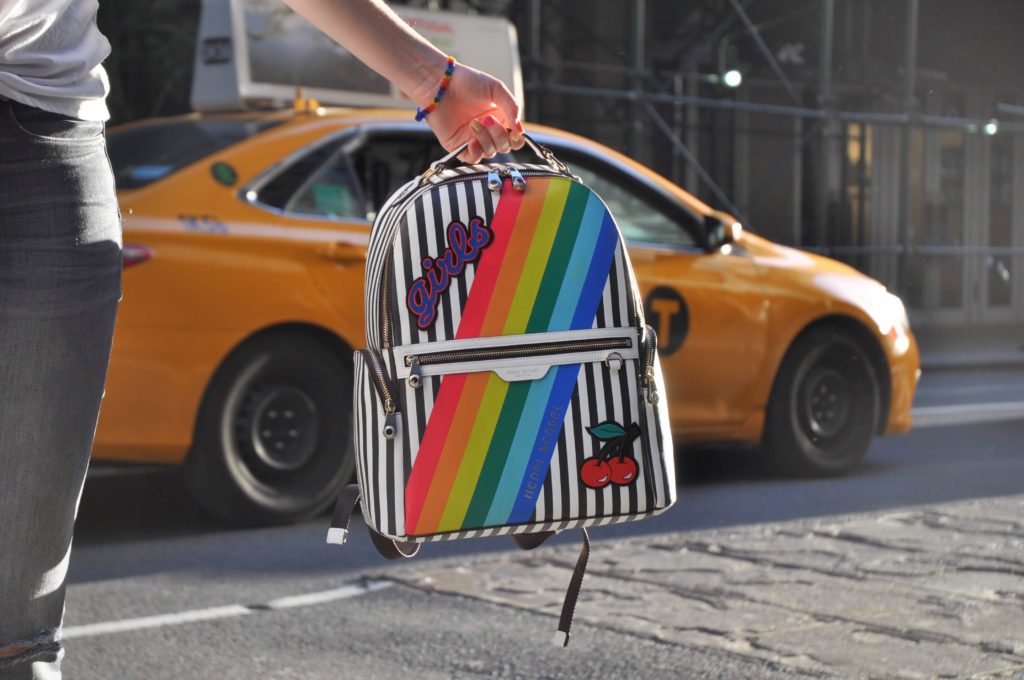 I cannot wait to take my BACKPACK, which I am carrying in this post, all over the city & beyond this summer, starting with a special trip this weekend. It fits my laptop, my charger, a spare purse, Glossier pouches, & more comfortably. It is also a relatively light bag, which has already made the beginning of my journey easier. My friend, BELLE, has been carrying THE TOTE BAG all over the city. She even used hers to tote around her dog! THE PASSPORT COVER is an affordable option if you want a taste of the rainbow stripes mixed with classic Bendel stripes.
BACKPACK (c/o) | TOTE BAG | PASSPORT COVER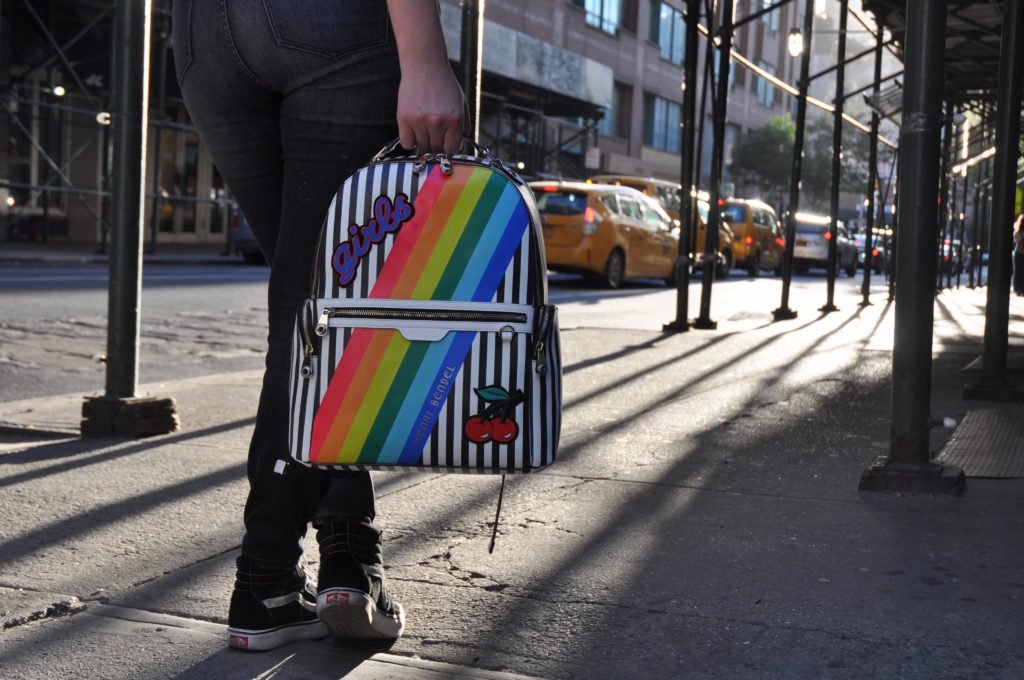 My favorite piece of jewelry from their rainbow collection is this pair of stunning EARRINGS. They could be styled with the simplest outfit. The rainbow RING has a similar effect, popping all on its own. I like the simplicity of the NECKLACE if you want a dainty element to pair with bigger pieces.
A genuine thank you to the HENRI BENDEL for sending THIS BACKPACK! Cannot wait to feature even more in the months ahead. ICYMI – check out MY VISIT TO THE STONEWALL RAINBOW CROSSWALK, MY FIRST HAYLEY KIYOKO CONCERT & MY REFLECTION ON PULSE. It is a joy to write about my experiences with the LGBTQ+ community in New York City. Rainbows are rarely in short supply, especially during Pride Month.
Xx,
Erin