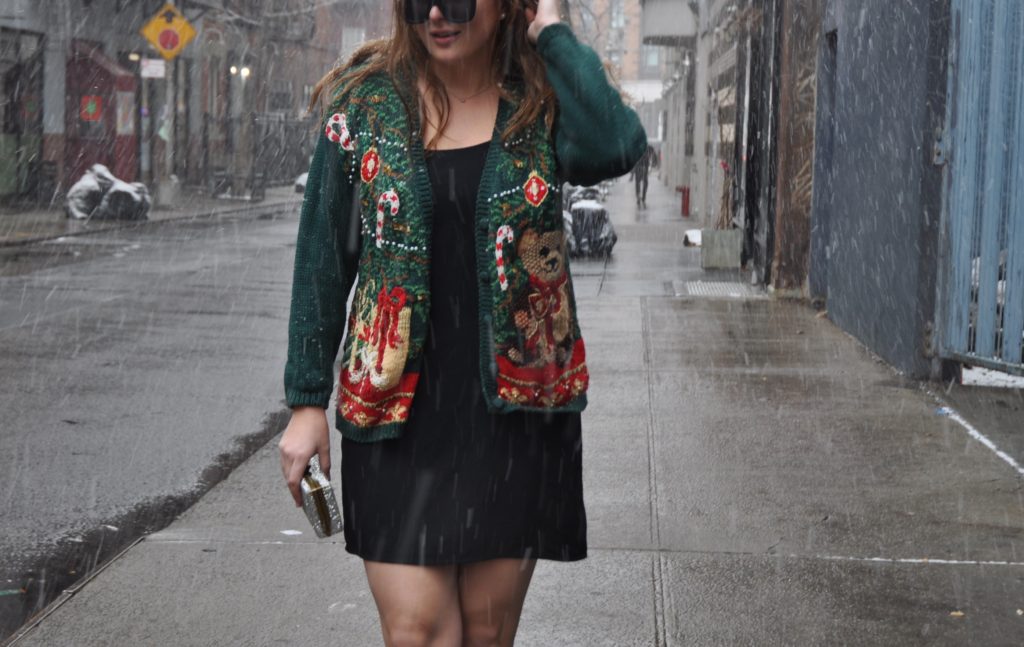 I cannot believe it is almost the middle of December. I took a look at my Google calendar from now until Christmas, and I basically have a significant event every single day. Instead of being overwhelmed by my packed schedule, I am feeling grateful for the chance to spend a lot of time with loved ones. Did you catch CHRISTMAS SEASON PT. 1 on the blog last week? Let me know in the comments if you like these little recaps.
Christmas Season Part 2: December 6th – December 10th
– I am hooked on Christmas movies. Seriously. I have watched "The Christmas Prince" at least 5 times. Between Netflix, HBO Go, & Amazon Prime, I am burning through as many available options as I can. My family loves watching movies during the holidays & this always gets me excited for the season.
– Steph & I went on a date night in Soho last Friday. It was magical. There was snow in the air, and we shared the ricotta gnochhi, the JANE burger, & a half bottle of wine. We took an extra loop around the neighborhood to pass by the the life-size Nativity at the local church. My grandparents had a full light-up Nativity front of their house on Long Island, which is now on the lawn at my parent's house.
– It snowed. It snowed for the first time. It snowed for the first time on a Saturday morning in New York City. I know everyone will eventually hate the snow, and I know everyone will post about the first snow being special. I have a high level of gratitude for moments that collectively make people pause & appreciate beauty.
– I experienced my first official SantaCon this Saturday. My friends & I all dressed up in our festive clothes to brave the aforementioned first snow. After pre-gaming in Chelsea, we headed to the Lower East Side, where we happened upon a solid bar amidst the crowd of Santas & other holiday characters. Although the establishment advertised themselves as the "Anti-Holiday" Bar, it was actually pretty festive. While I dressed as Mrs. Claus & my friend, Christina, dressed as Rudolph, many wore Christmas sweaters. Steph's outfit involved a gorgeous red Christmas vest & my borrowed red newsboy cap last seen HERE. Steph explained,  "I only wore that god-awful hat to prevent Erin from wearing it. If not, I would've had to look at it all day." She took the computer from me to write that sentence. We both disagree & digress…
– This past Sunday, I took the train to New Jersey to spend a little quality time with family. I met my sister, Kerry, for coffee before we picked up our grandma to go to the Villa Walsh Academy Christmas Concert. I haven't been since I graduated high school, and it was comforting that really nothing about the program has changed. The same Nativity Tableau, the same singing of "I Believe/Ave Maria", the same call for peace. Afterwards, a big group of us headed to dinner at one of our favorite restaurants in Morristown.
Searching for more EAC Holiday content? Read through my HOLIDAY TO-DO LIST or my gift guides –  MY PINK CHRISTMAS GUIDE, MY BEAUTY PICKS GUIDE, MY PERSONAL CHRISTMAS LIST, MY GIFTS FOR HOME, & PRESENTS FOR YOUR SISTER/BFF/COUSIN. Xx
What has been your favorite holiday moment this year?