When Steph talks about her memories at Smith Mountain Lake, her family oasis in Virginia, her eyes light up. I understand that feeling of loving a place deeply; my summers in the Adirondacks continue to be one of the greatest sources of joy in my life. Her parents invited me down to visit SML with her for the weekend in July, and we had a blast. Read all the way through for our trip details, a few pieces I wore, & my favorite snaps of this place.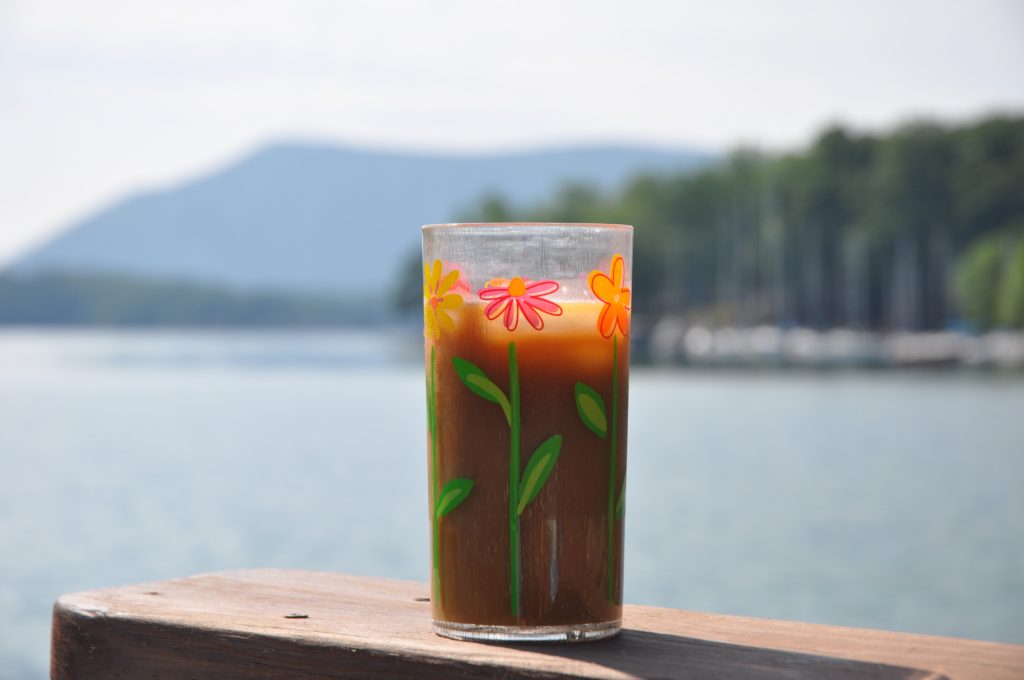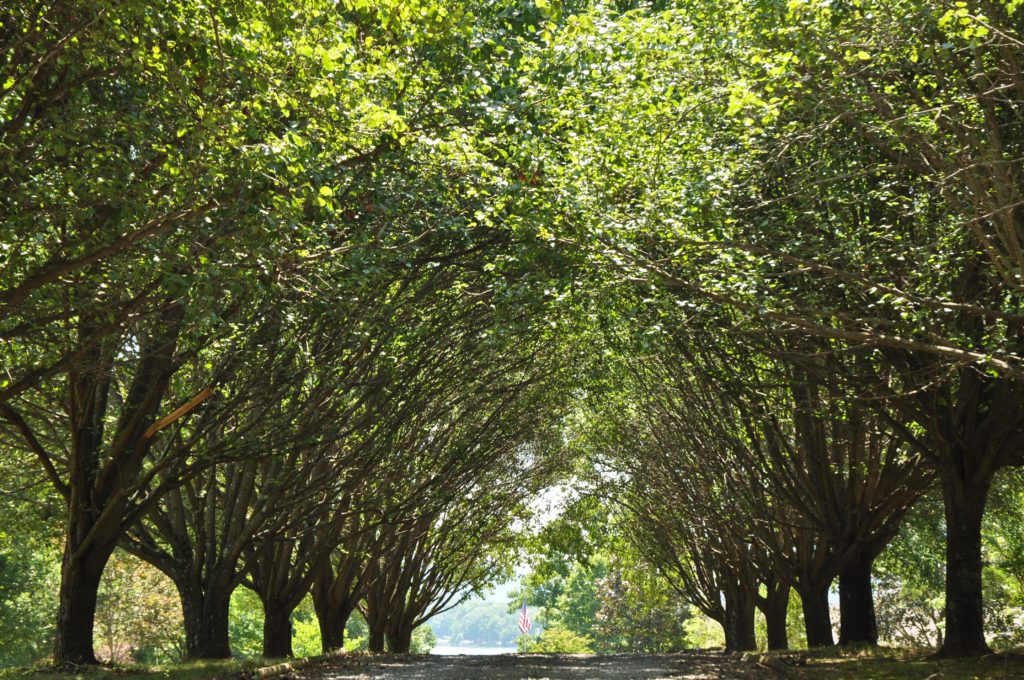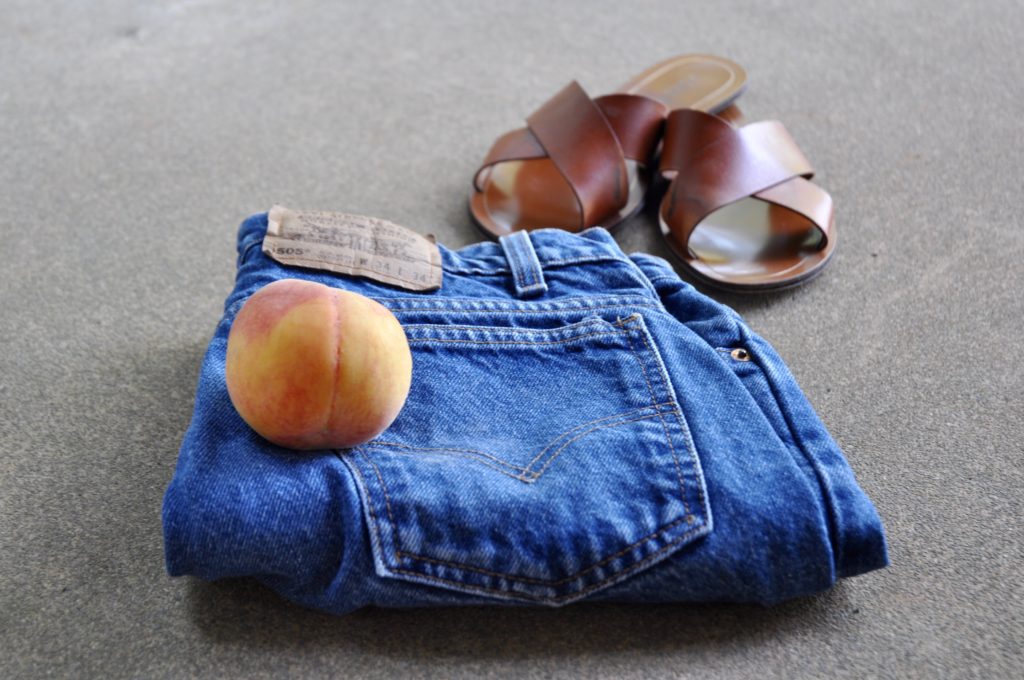 Outfit #1: SEERSUCKER TOP | SEERSUCKER BOTTOM 
Outfit #2: RAINBOW RUGBY | SIMILAR SUNGLASSES | SIMILAR VINTAGE LEVI'S
The dark blue mountains blended against the rolling green hills as we approached. Thanks to her aunt & uncle (who generously offered to drive super early while we unhelpfully slept in the back) we made great time. We arrived on a Friday afternoon & immediately beelined for the lake. The whole weekend was hot, and the water was warm yet refreshing.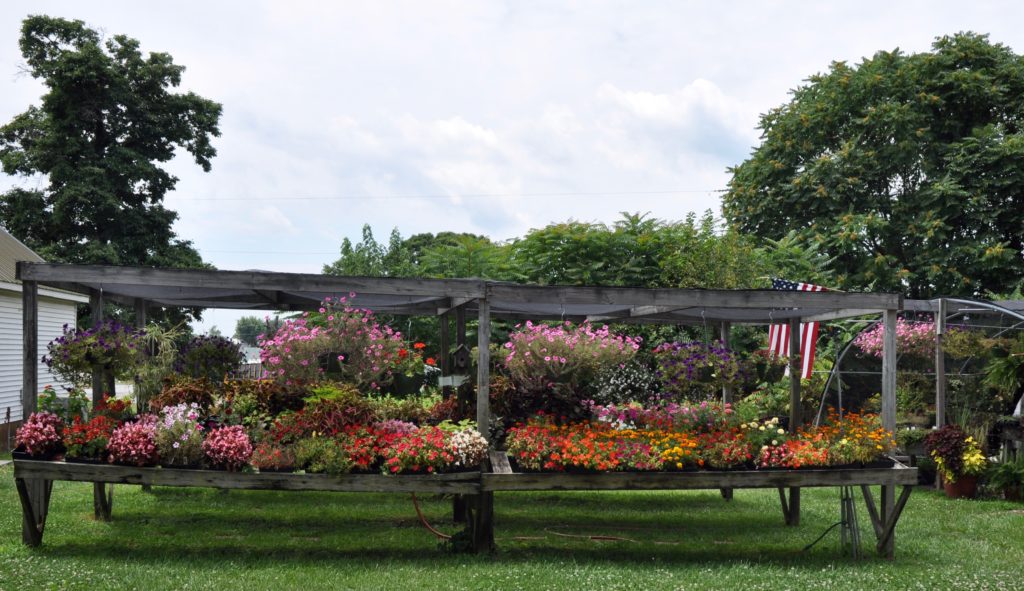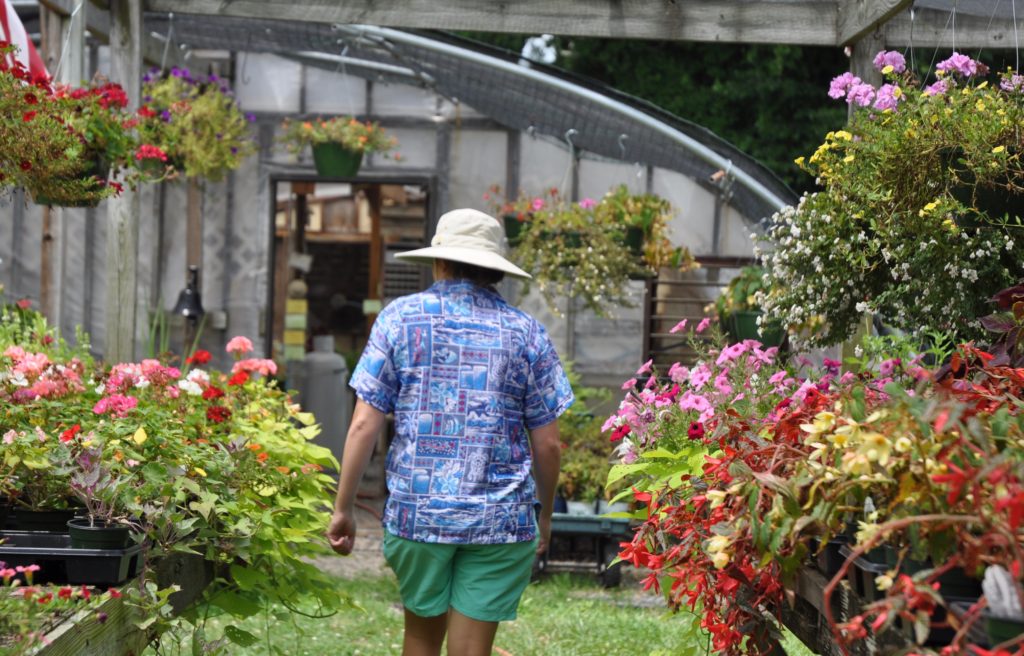 On Saturday morning, Steph & I made a quick grocery run. I also picked up a birthday present for my grandmother at one of the little souvenir stores. On our way back, we pulled over at a local fruit stand. The owner was very friendly, and she had two beautiful husky dogs with bright blue eyes. When Steph went to pet the younger pup, he jumped up & basically hugged her. We grabbed a few peaches for the house, snapped some photos by her rainbow umbrella, & headed back to swim.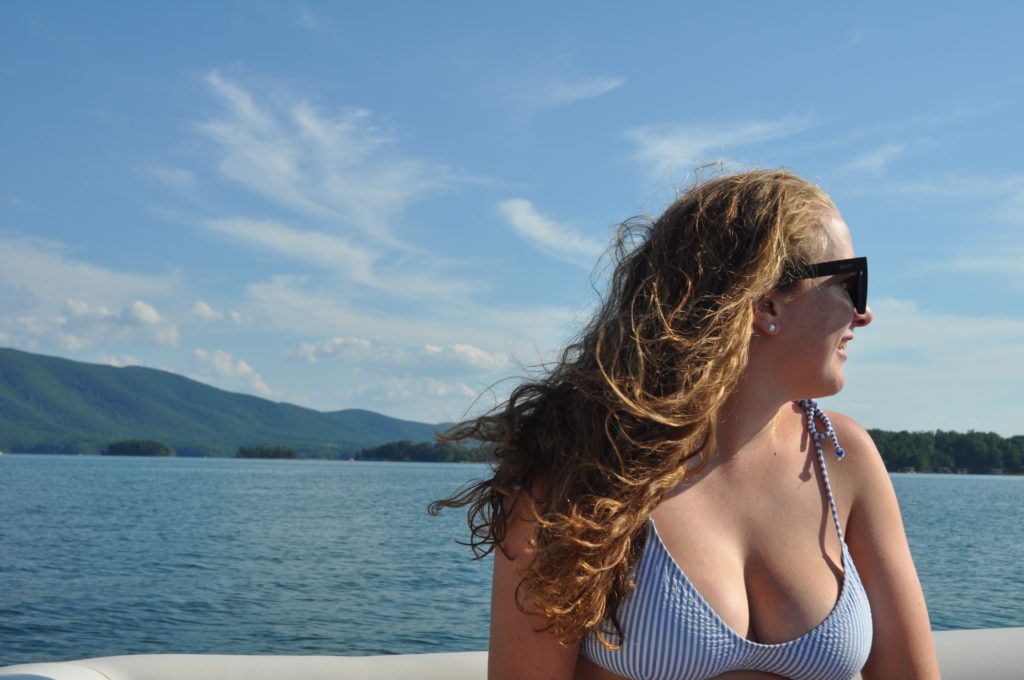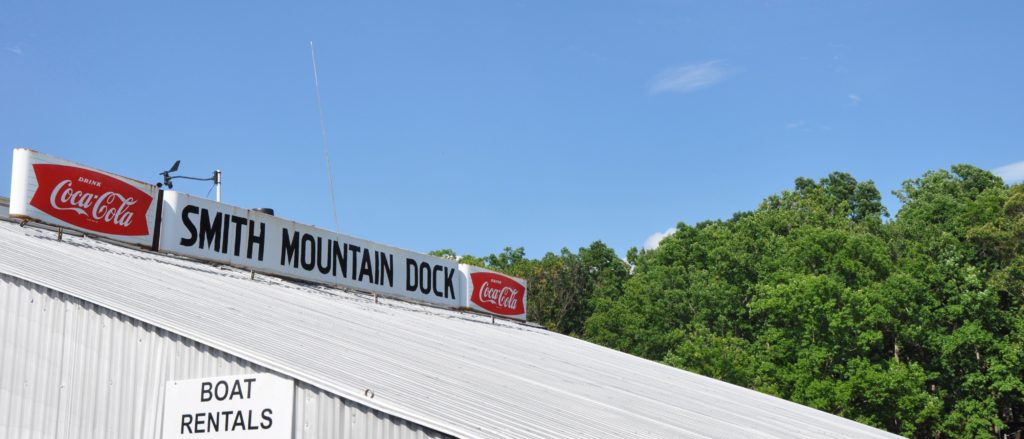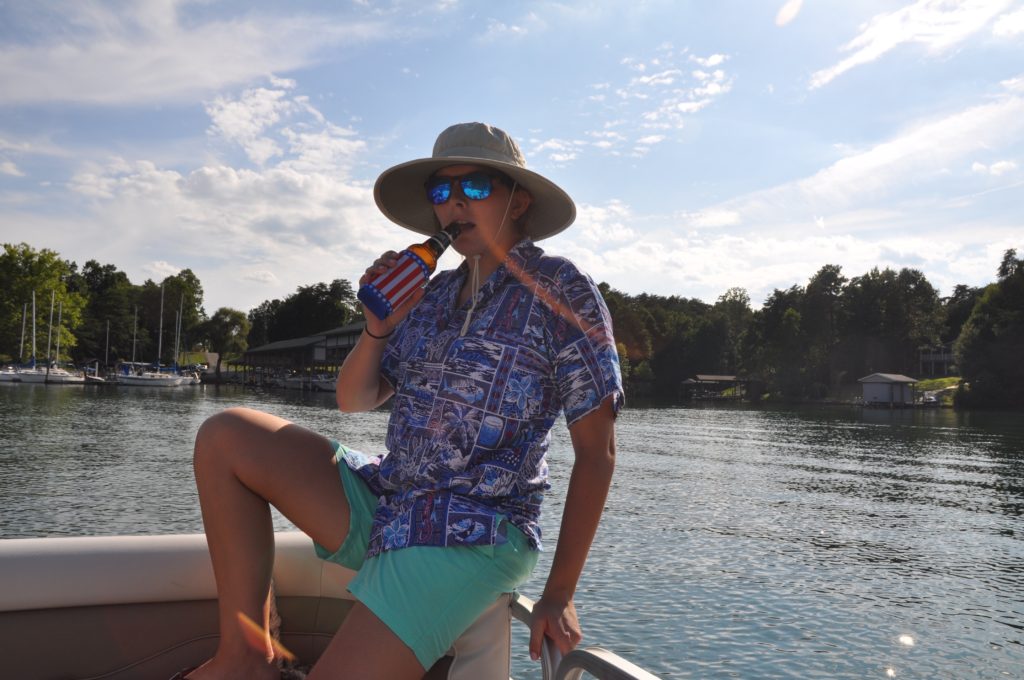 Steph forewarned me that I would have to take part in a time-honored Smith Mountain Lake tradition – visiting the "pet" carp. The owners of the Smith Mountain Dock sell peanut butter & popcorn to visitors. Those who are brave enough can have carp swim up & suck the peanut butter & popcorn right off… THEIR TOES! While I am a little squeamish, I was shocked at how big the carp were. Therefore, unlike the calm five-year old next to me, I was shrieking basically the entire time much to the delight of Steph & her family. We drove to & from the SML Dock on her parent's boat, and it was such a relaxing part of the trip. I loved drinking a cold beer while the wind whipped through my hair. PS – let us all pause for a moment & appreciate Steph's hat.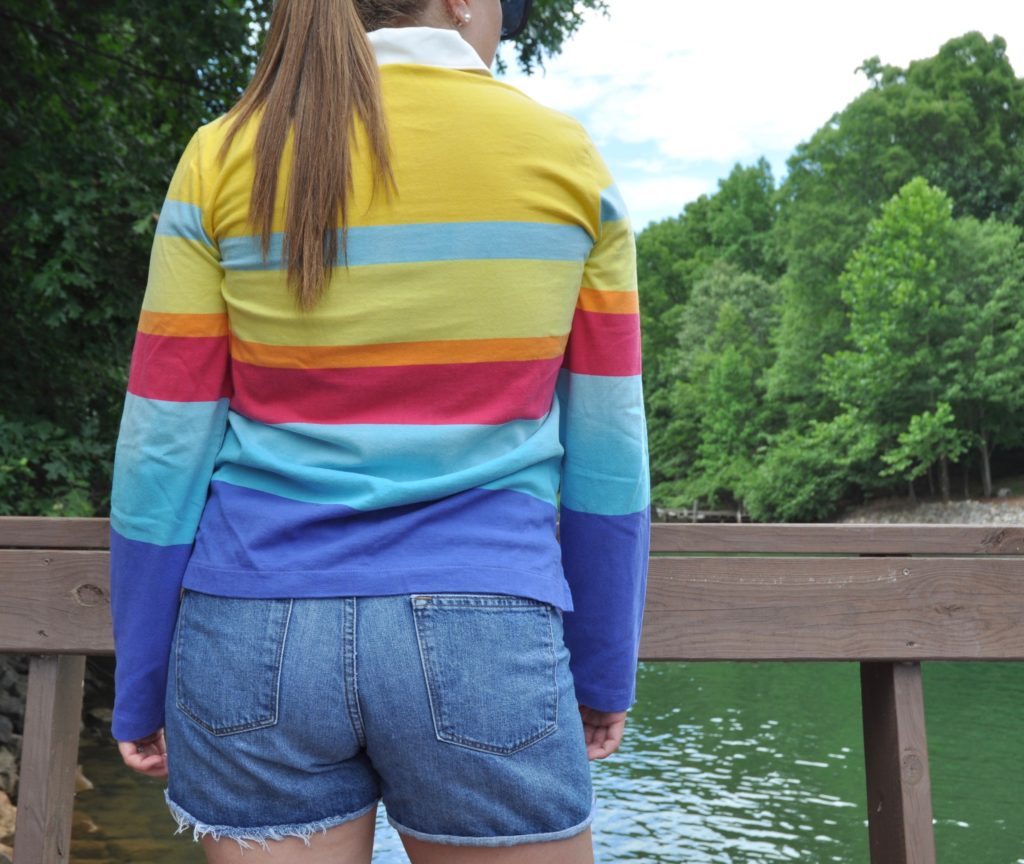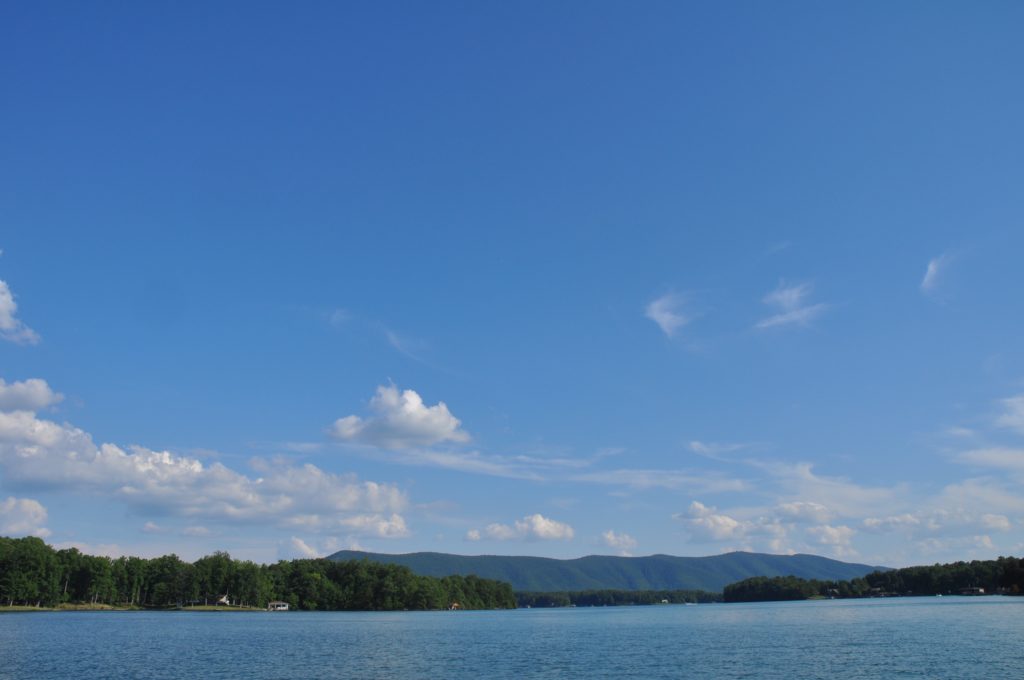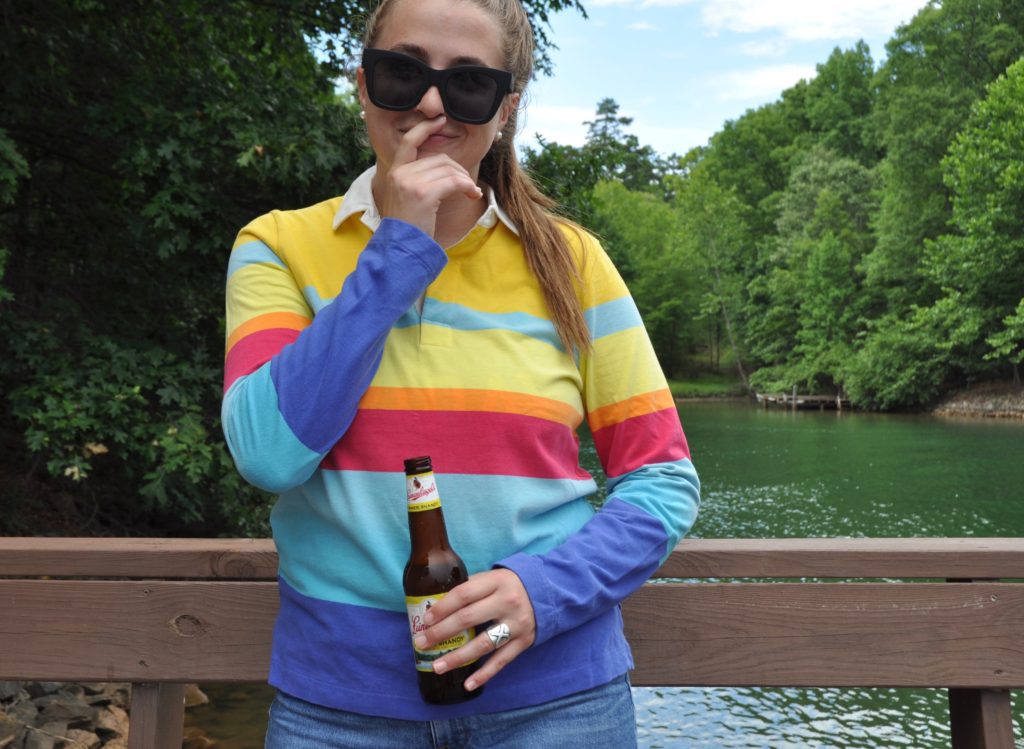 On Sunday, we ate blueberry pancakes on the porch. I devoured the highly recommended book, "When Breath Becomes Air", in addition to starting "Option B". Both books were thought-provoking & engaging, and I will be writing a separate post to cover all my thoughts on them.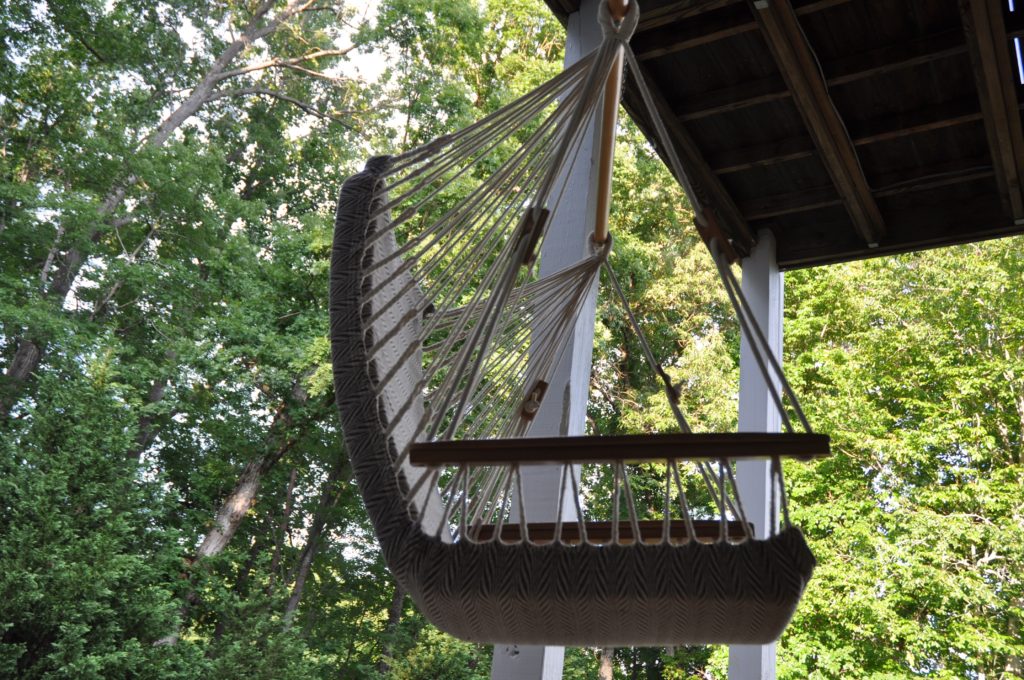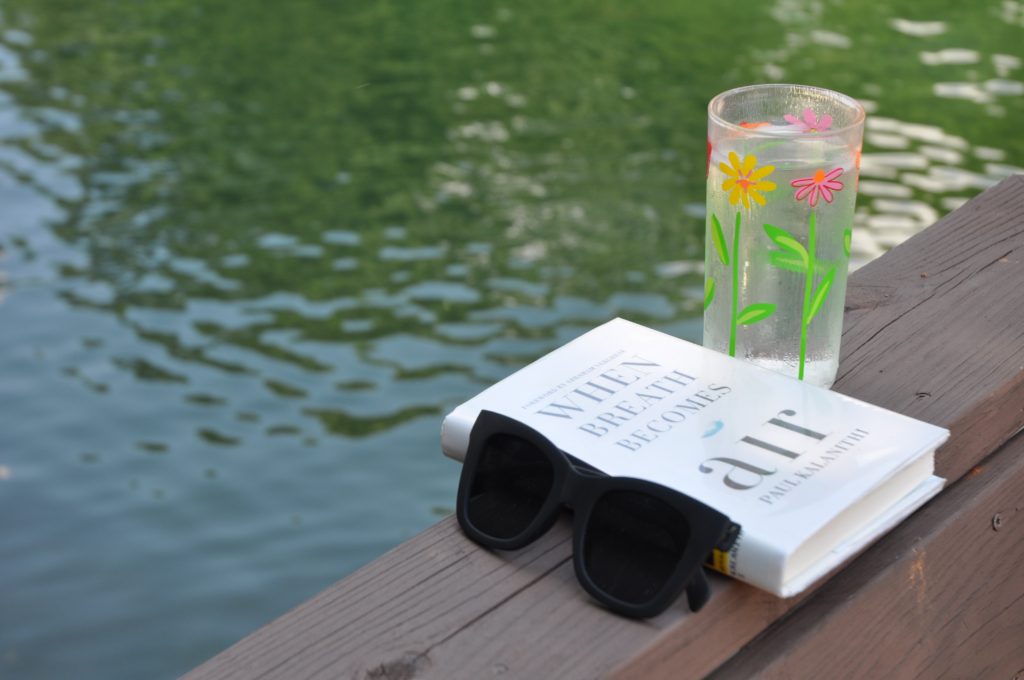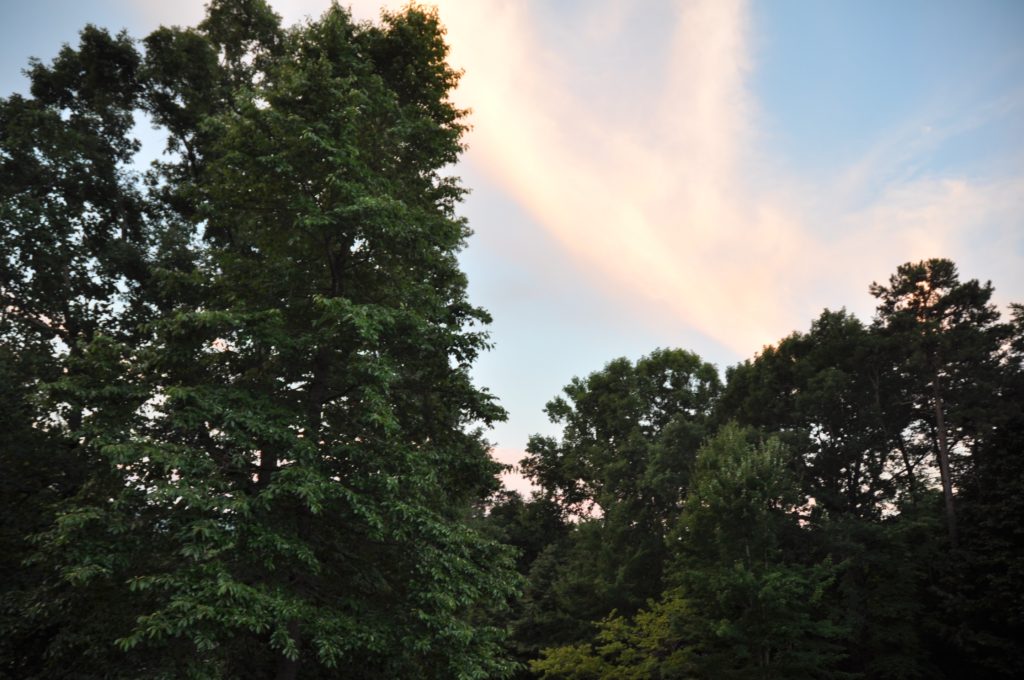 One of my favorite parts of the weekend was at the very end. After toasting our red wine to good weather & good company at dinner, we entered into several seriously competitive rounds of dominoes. I can't believe I have never played before. We all agreed time moves slowly but also fast when you're at a lake. Before we knew it, it was time to pack our wet bathing suits from our final dip & head home. A special thank you to those who made this weekend special.