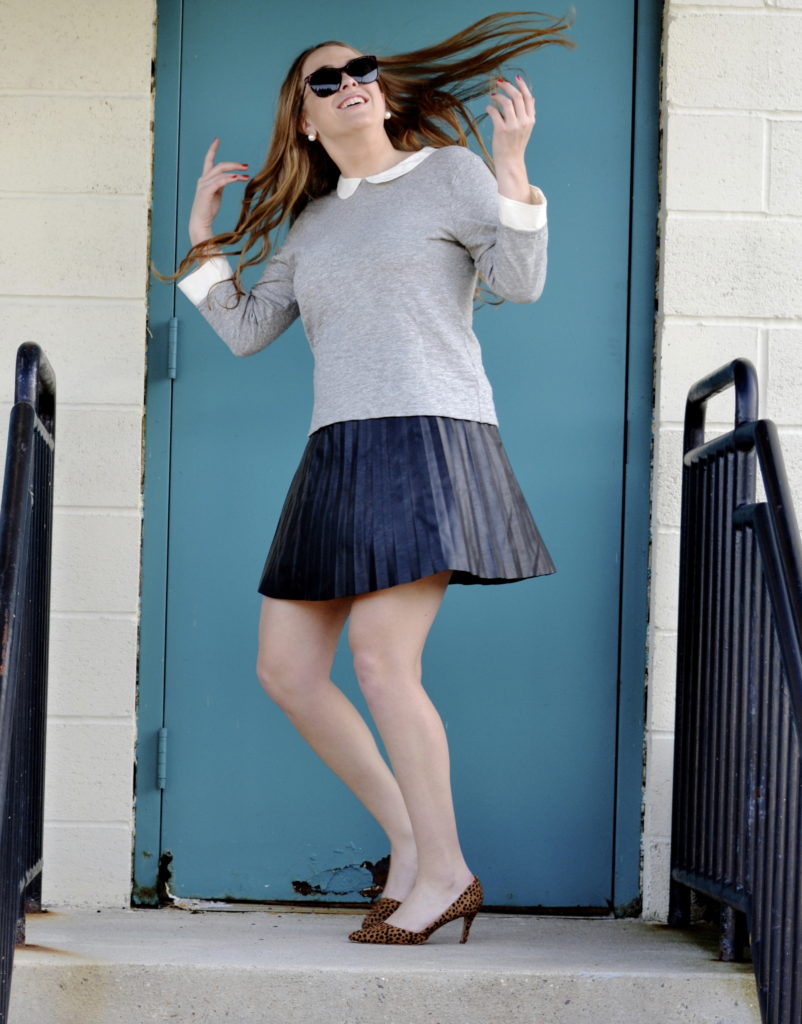 Outfit Details:
J.Crew Skirt (SIMILAR | SIMILAR) | J.Crew Top (SIMILAR | SIMILAR) | Rebecca Minkoff Heels (SIMILAR) | RALPH LAUREN PEARL EARRINGS
It's Thursday! Please allow me an opportunity to flip my hair and express my excitement for the rapidly approaching weekend. I am loving the warm, sunny weather we had in New York this week, and I hope it will be similarly beautiful when I head up to Boston on Friday.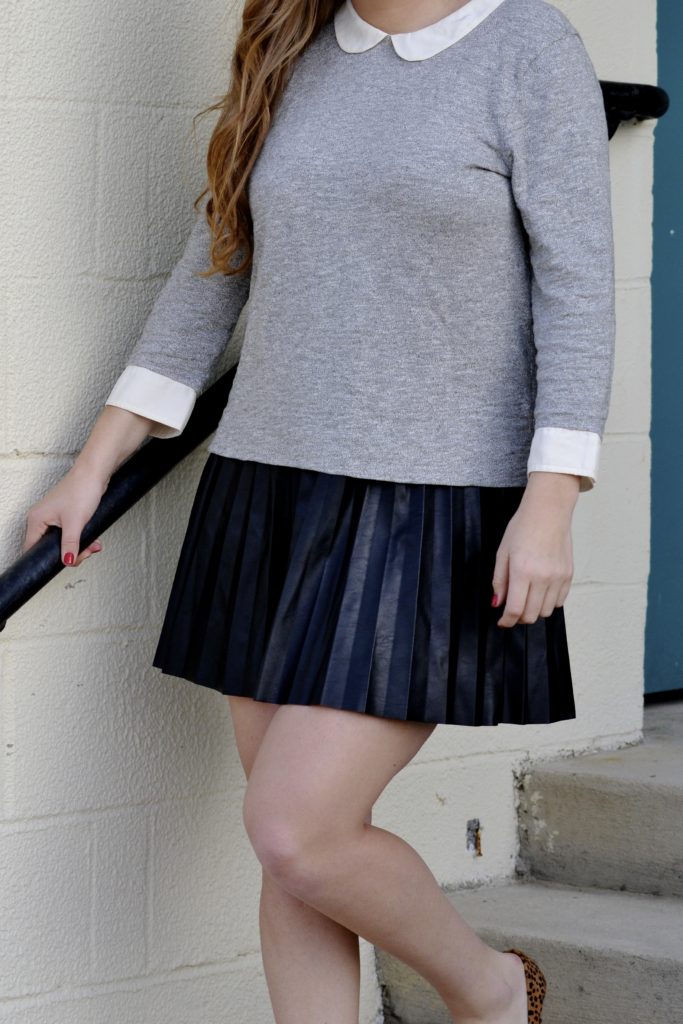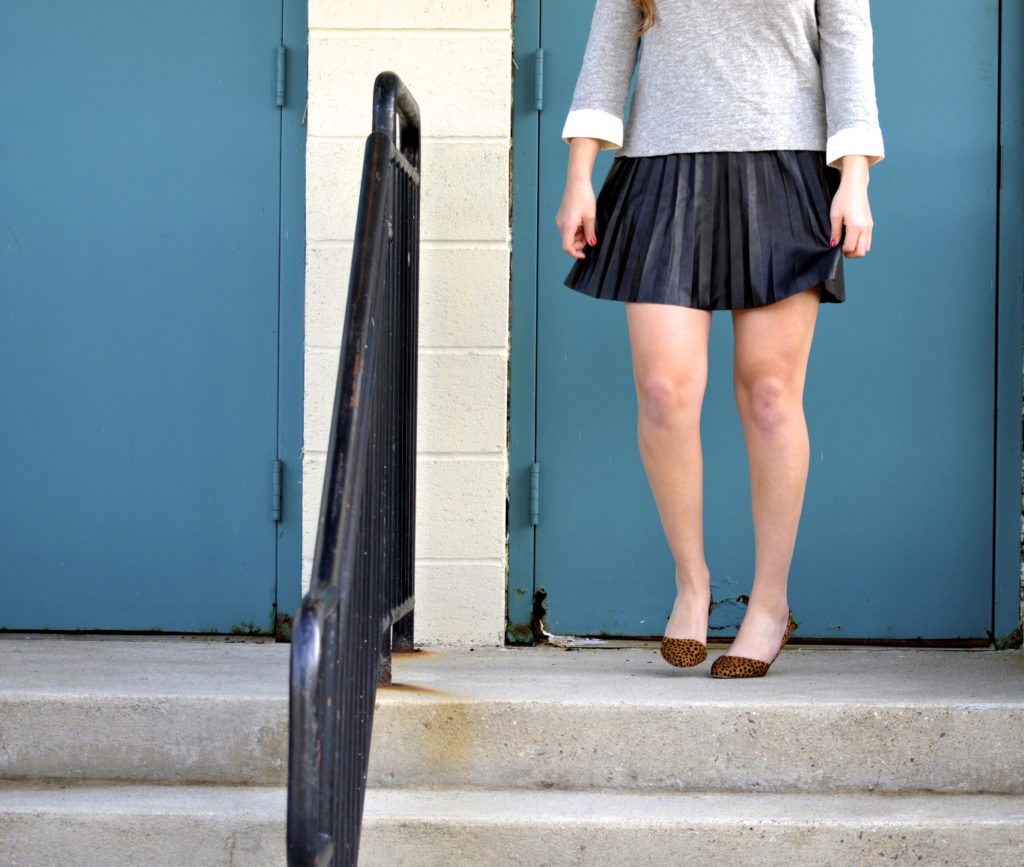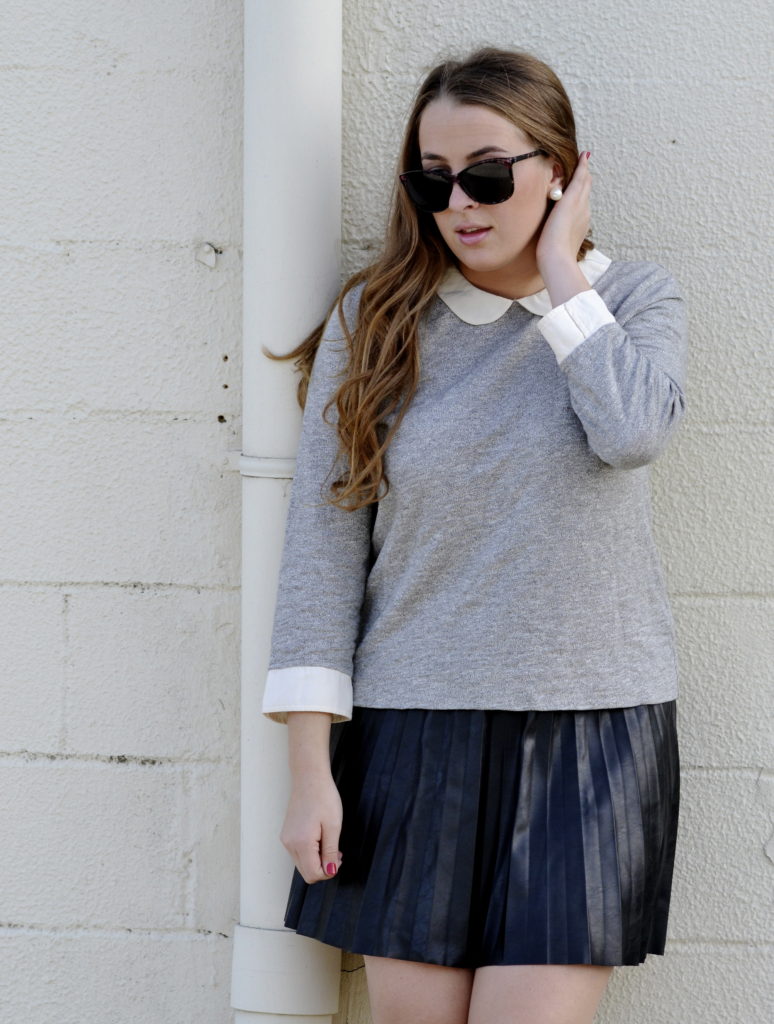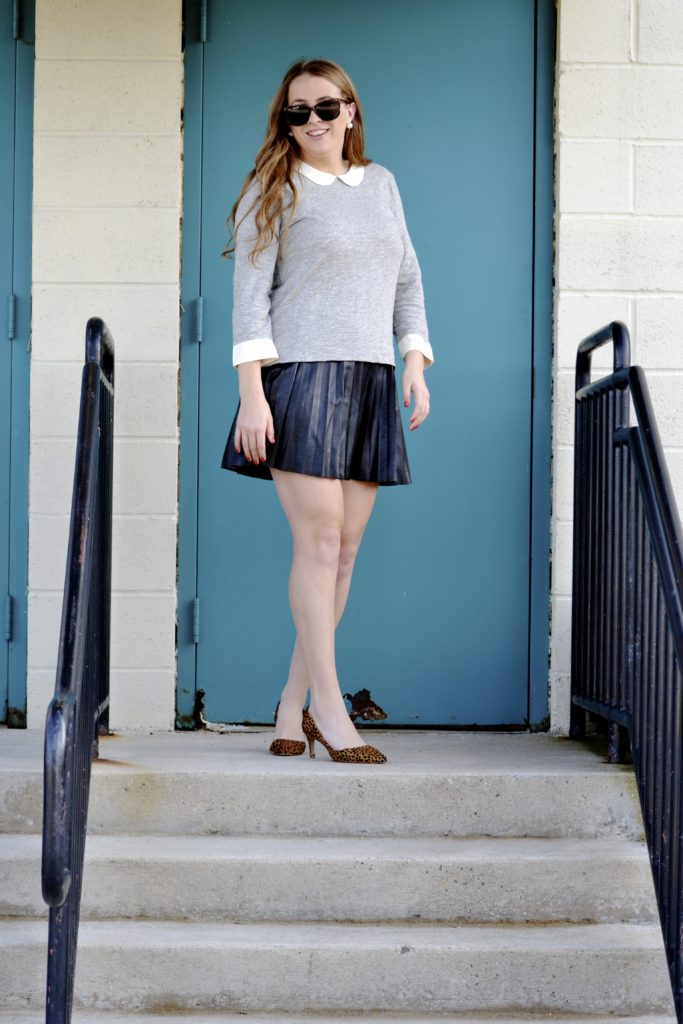 This is one of my favorite outfit combinations. The toughness of THIS SKIRT is balanced by the sweetness of a Peter Pan collar. I own it in black, but it also comes in a rich cabernet, which would be perfect for Thanksgiving! Every single time I wear THIS SKIRT, I receive compliments. Therefore, I am thinking it would be worthwhile to also invest in the longer MIDI VERSION, which would pair well with a LEATHER JACKET or a cool TURTLENECK.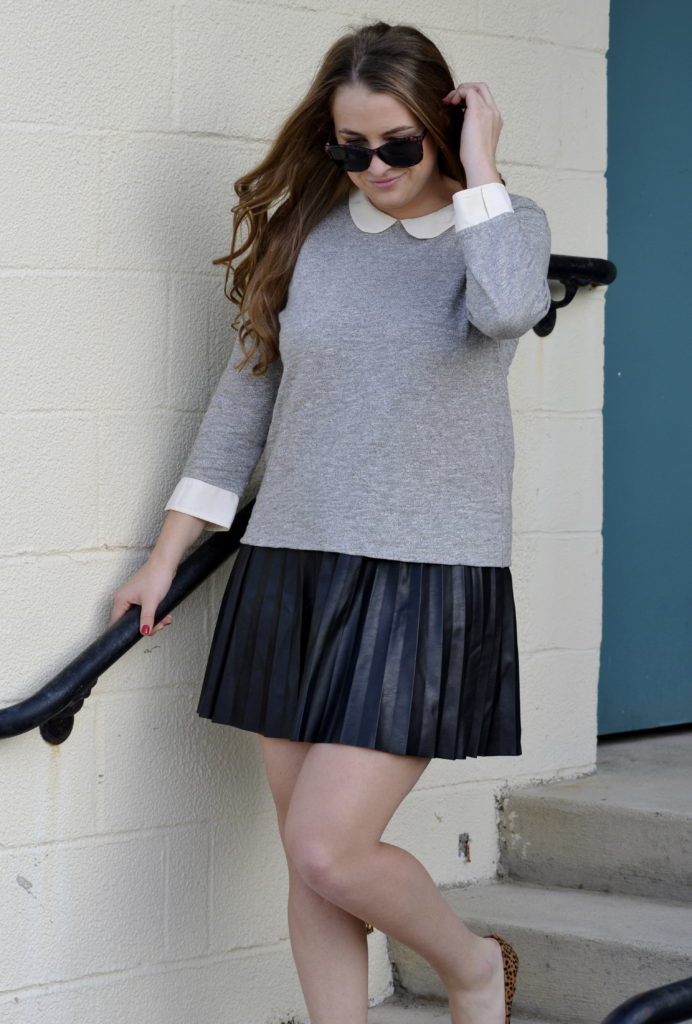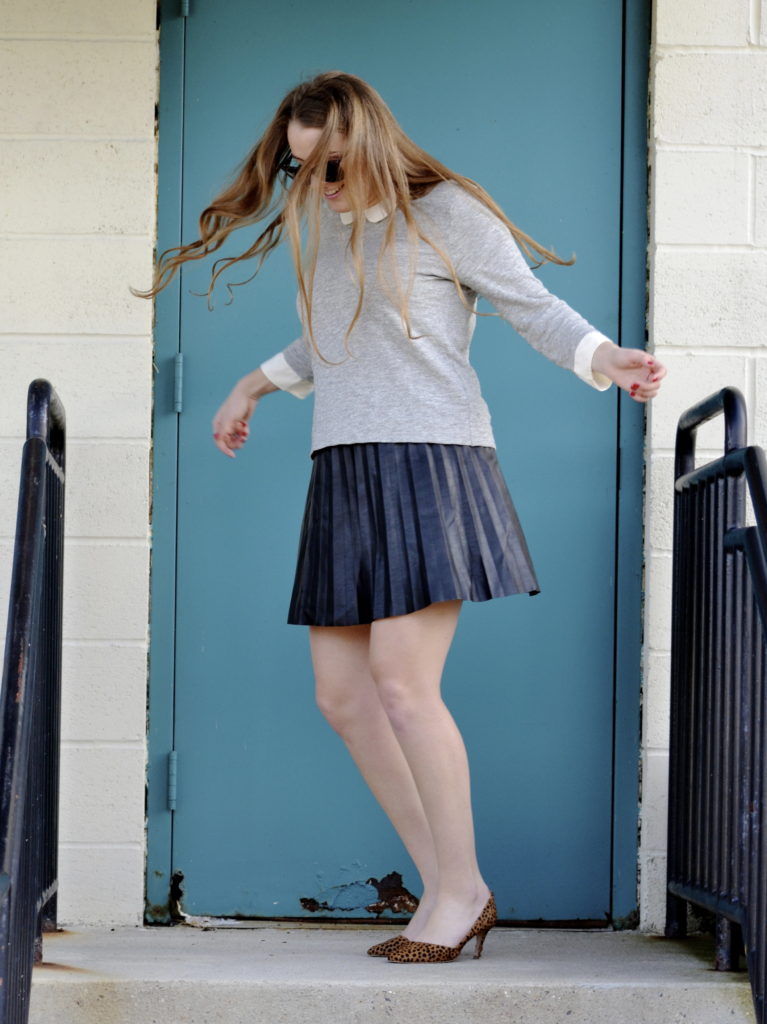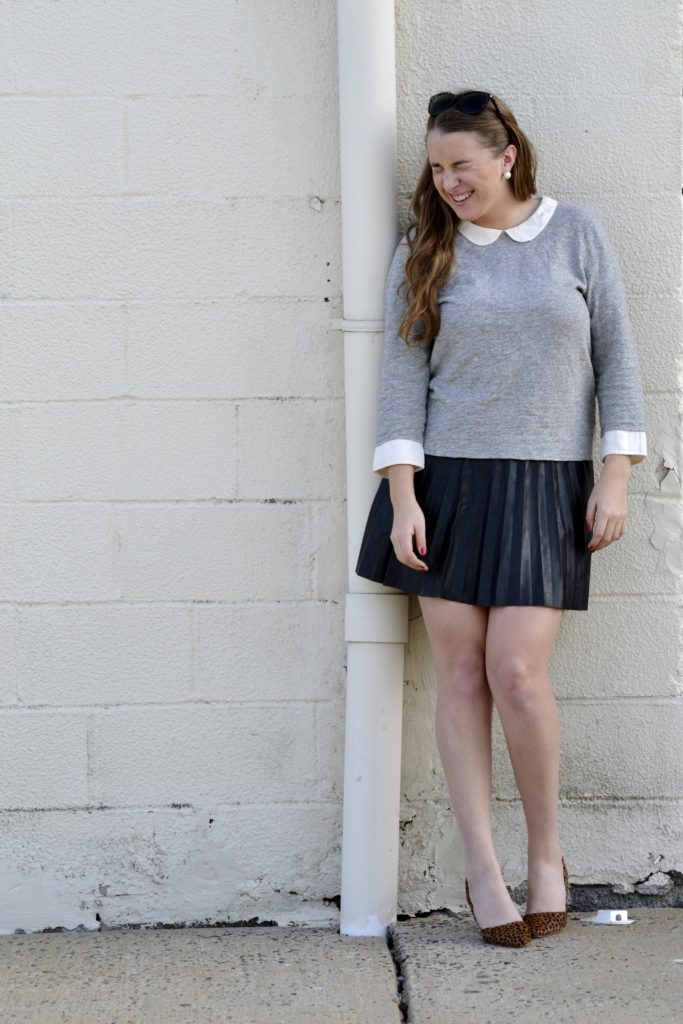 Cinderella may not have worn LEOPARD HEELS, but I had a princess moment in these shoes. My cousin, RYAN, and I shot several looks on this day, and in our rush to head to a family event, I left one of the shoes behind! Luckily, a kind stranger brought them to a local business close to our shoot, and I was able to retrieve them shortly after.
PS – the below is what happens when your sister & your cousins start blaring Adele during a photo shoot. I love an opportunity to make people LOL at my expense. Hello, it's me. I love a good karaoke sing-along.