What makes you feel beautiful?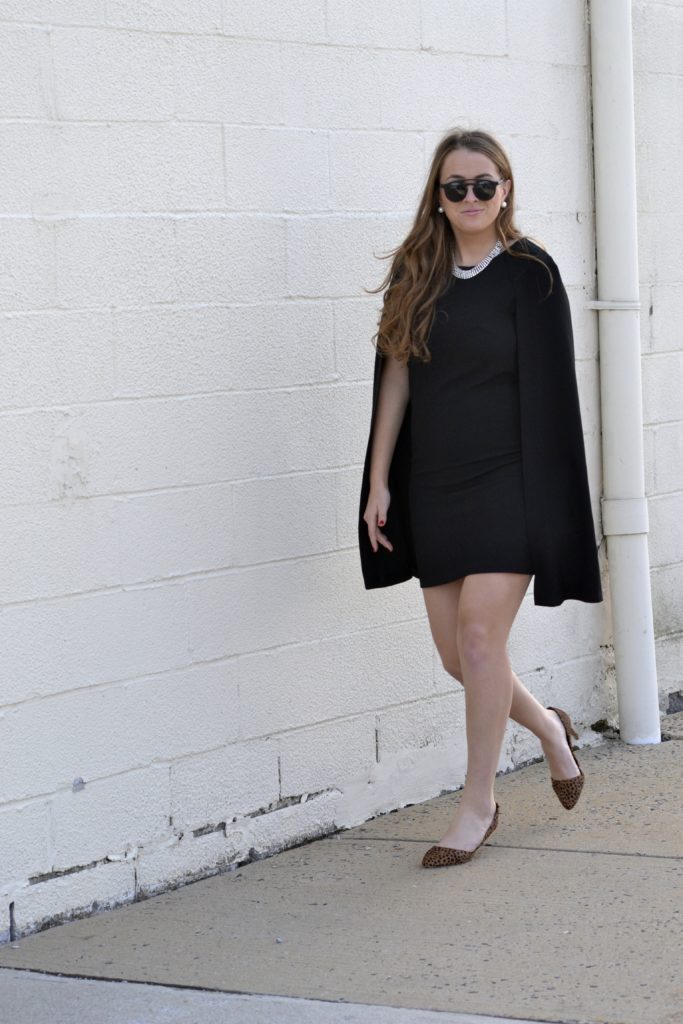 I feel like my best self when my hair is sleek, my make-up is simple, and my outfit is a sparkly androgynous mix of pieces. There are certain elements of my look that I truly love – my eyes, my calves, my brows.
Yet, while I consider myself a confident individual, I also have parts of myself that I wish were slightly altered. This does not mean I do not want to be myself. Rather, refining these small features I am not totally comfortable with allows me to focus on the ones that make me the most happy.
Frankly, hair removal has always been painful for me. Whether shaving or waxing, the resulting irritation from these aforementioned processes made me want to cover up immediately. It's kind of anti-climatic to get a bikini wax only to end up wearing shorts to the beach.
In the spirit of AUTHENTICITY, I am extremely excited to share my latest partnership with SPRUCE & BOND. Their services are a perfect solution for individuals like me, who are looking for long-lasting results when it comes to hair removal.
Due to my combination of sensitive Irish skin and dark Italian hair, I began seriously considering LASER HAIR REMOVAL when I graduated in May. After lots of research, SPRUCE & BOND proved to be the ideal option for a gal on the go. This company has SIX LOCATIONS around New York City, and each one is specifically designed to make the process as simple as possible.
Above all, I was relieved to learn about the high safety standards that SPRUCE & BOND maintains. Customers can relax knowing they use only the latest technologies, in order to ensure the best results with their procedures. When I experienced how easy LASER HAIR REMOVAL was, I only wish I had started sooner in life.
These are the honest details of my first SPRUCE & BOND treatments for my bikini line, underarms, and legs.
Pre-Appointment Preparation
Before making my final decision, I went to the SPRUCE & BOND Flatiron location for a complimentary consultation. I didn't need much convincing, but my specialist answered all of my questions without hesitation.
I used a little extra lotion to moisturize my skin the night before. While walking to my appointment, I took several deep breaths. My pain tolerance is embarrassingly low, so I was a little concerned that LASER HAIR REMOVAL would be too painful.
Appointment Experience
I felt at ease as soon as I walked in the door. The SPRUCE & BOND Flatiron location is modern and chic. The receptionists greeted me warmly when I arrived, offered me a drink of water, and invited me to sit in the waiting area. I always take a minute to browse through the coffee table books and sample the candy jars. That's what they are there for!
My LASER HAIR REMOVAL specialist came out shortly to bring me in to my treatment room. Before we started, she made sure to discuss exactly what I wanted. This was a major source of my overall happiness during the experience; I never felt like I was being pressured.
I explained my worry about the pain. After the laser was used, she assured me that she would apply pressure to minimize discomfort. I also brought my iPod, so I could zone out if necessary. The laser machines need to stay cool to function, so the treatment room can get chilly. There are blankets on hand if you are cold in just your robe.
The entire treatment took about an hour, and the sensation varied depending on the area. On the tops of my legs, it felt like a gentle tickling. At the bottom of my ankles, it felt like a sharper pain. Overall, even the times when it did hurt, it was a much more concentrated pain than I had ever felt when waxing. Honestly, I did have to stop occasionally to breathe. Before my next appointment, I will be sure to pop a few Advil to take the edge off. I left feeling exhilarated, knowing I was on my way to permanent hair reduction.
 Post-Appointment Results 
My specialist warned me that my skin might be sensitive for the next few days after my treatment. As I mentioned before, my experiences with waxing and shaving have usually been painful. One of the most surprising aspects of my personal experience with LASER HAIR REMOVAL was the limited amount of pain after I was finished.
For twenty-fours after, it felt like I had a very light sunburn on my legs. The other areas did not feel tender at all. I applied WHISH BODY BUTTER, and this helped ease the tingling. In order to prepare for my next appointment, I will be using the WHISH SUGAR SCRUB to properly exfoliate these areas.
There are a lot of personal details in this story, but I am not less inclined to share my experience. I hope individuals will be able to benefit from this information about LASER HAIR REMOVAL.
If you have any questions about my process, feel free to email me! I would love to share more details, and I cannot wait to continue working with SPRUCE & BOND over the coming year.
ERIN ★
A special thank you to SPRUCE & BOND for partnering on this post.
#STYLESILIKE are meant to be shared.