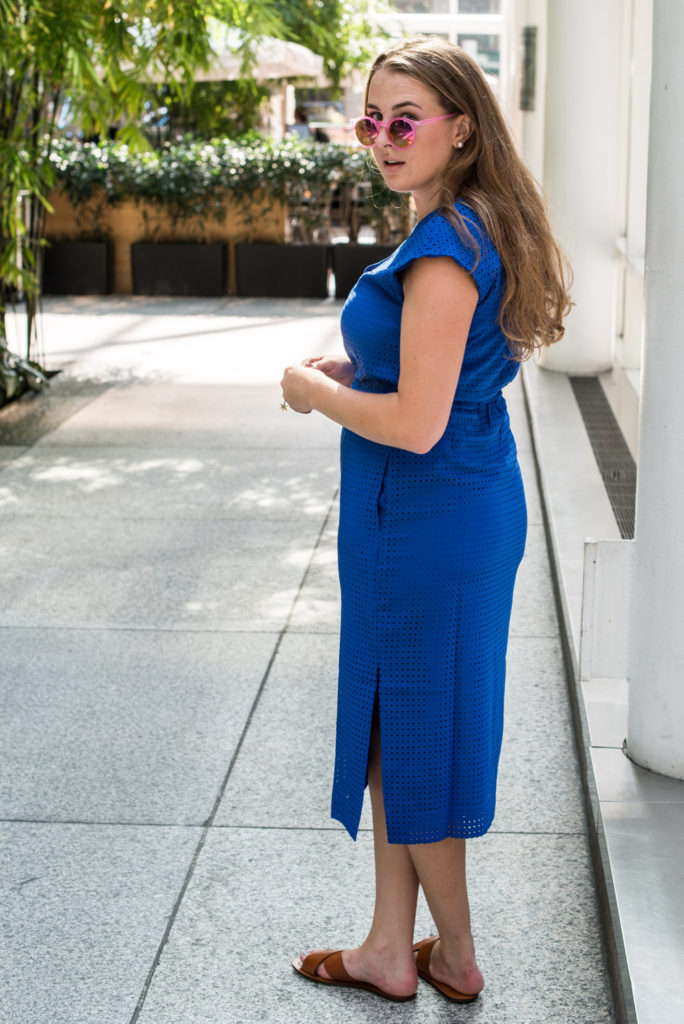 I consider myself a positive person, but in the most literal sense, I feel drawn towards light.
J.CREW DRESS | Sunglasses // SIMILAR | J.CREW SANDALS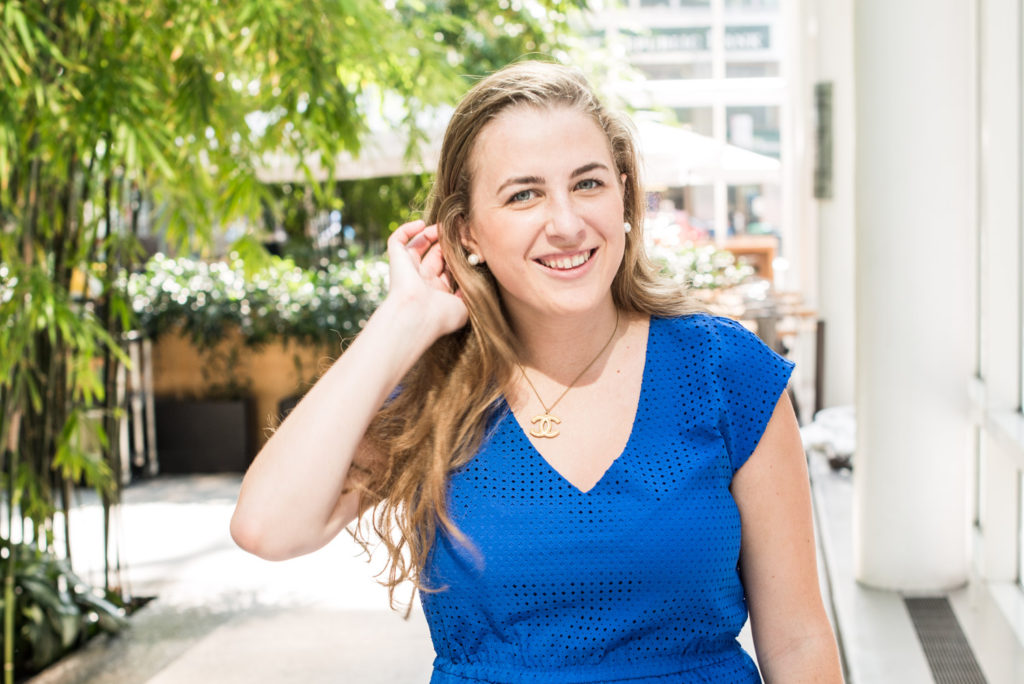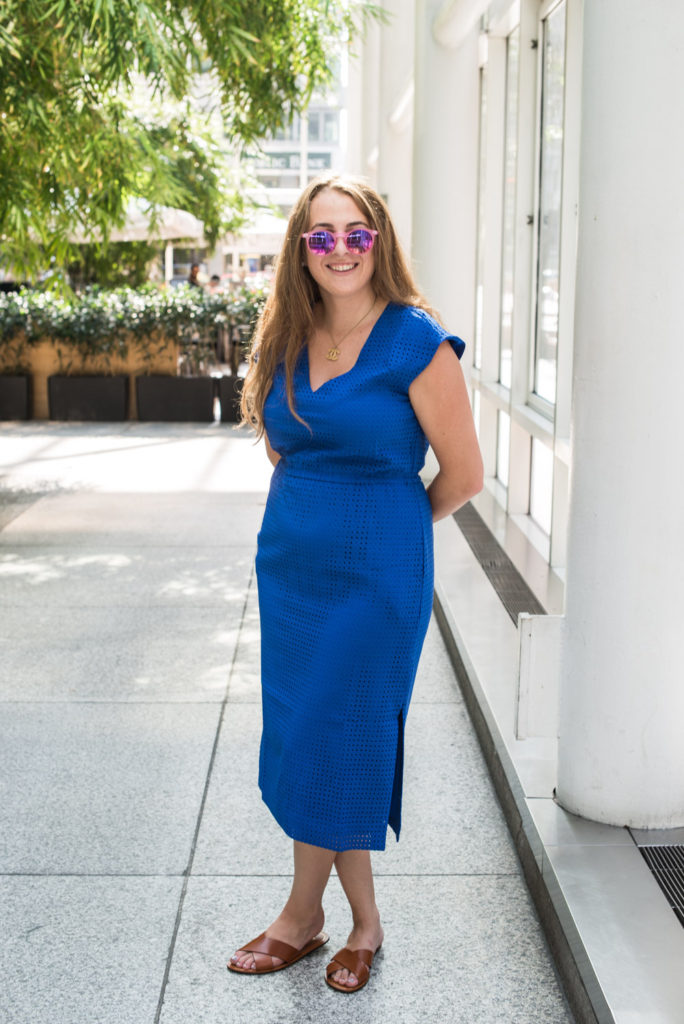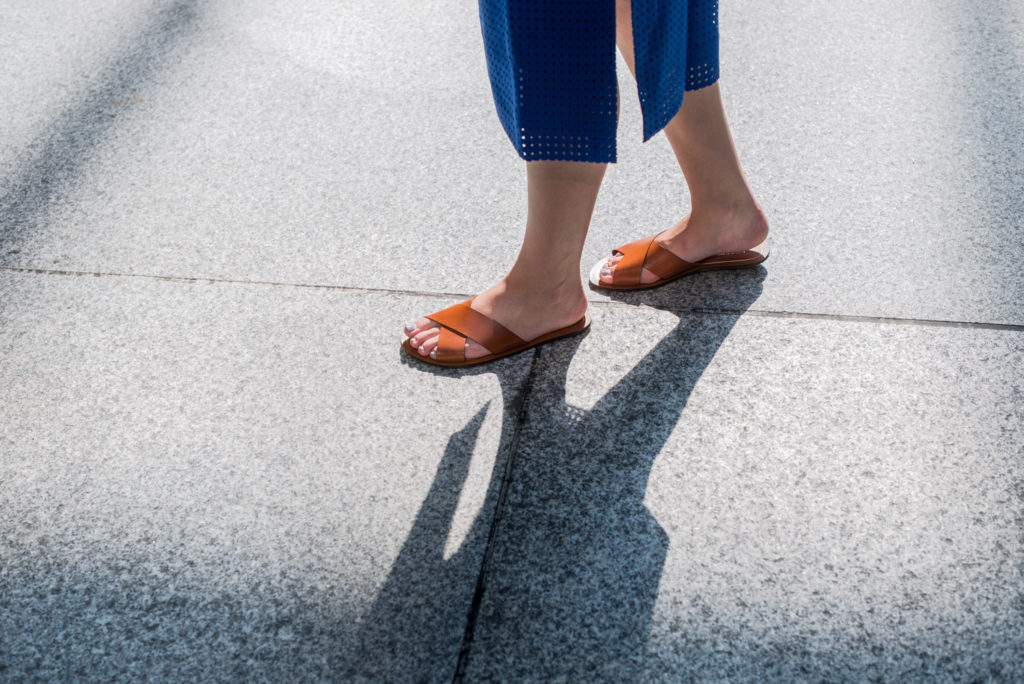 This is not a surprising belief, especially given the visual nature of my work. Being photographed for this site by talented individuals & taking my own photos for MY INSTAGRAM has only increased this desire to be in natural light as often as possible. When LOUISA spotted this indoor cafe, it quickly proved to be a perfect location for shooting.
This recently marked down J.CREW DRESS is one of my favorite purchases. Perforated fabric & unique length combine for a comfortable piece that is easily dressed up or down. My sunglasses were purchased by my best friend (for $10 from a street vendor in the Flatiron District) as a birthday present. These ILLESTEVA SUNGLASSES are the best, though more expensive, alternative if you are looking to purchase a similar style. I purchased these J.CREW SANDALS on sale. They will be carefully packed away to wear as often as possible next summer.
Do you feel drawn towards well-lit paths?
ERIN ★
Photos by LOUISA WELLS 
#STYLESILIKE are meant to be shared.