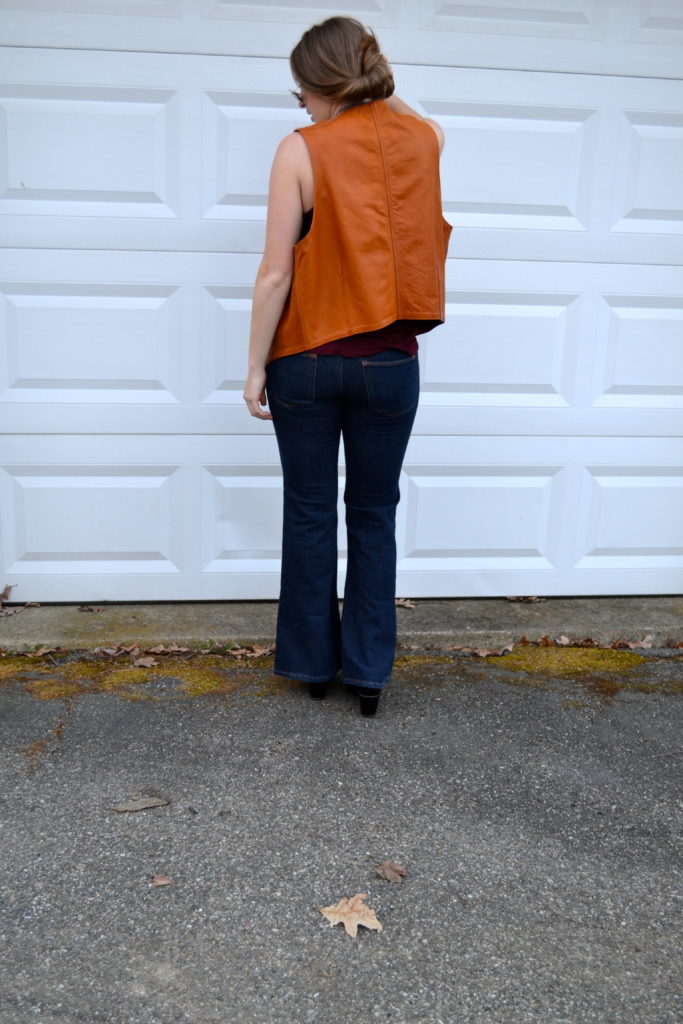 While I have a couple of favorite artists, I would not consider myself an expert on music. I dream about attending Coachella more for the style sightings than the artists performing. I enjoy watching festival fashion evolve over the years, but I don't think you have to attend one of these major events to rock a boho inspired outfit.
My cousins, Quinn & Ryan, gave me this vintage leather vest for Christmas. I wanted to wear it in the winter, but I actually like the sleeveless look a lot more than I realized. This piece was one of a kind.  THIS VEST, THIS VEST, & THIS VEST are all available for purchase, but each would look killer with a pair of DARK WASH JEANS.
Love this outfit? You can shop the links or the widget below by clicking on the items you like!
LEATHER VEST | J.CREW WEDGES | MIH FLARE JEAN
MADEWELL TANK | EXPRESS FLARE JEAN | TOMS WEDGE
LEATHER VEST | RAY-BAN AVIATORS | LEATHER & KNIT VEST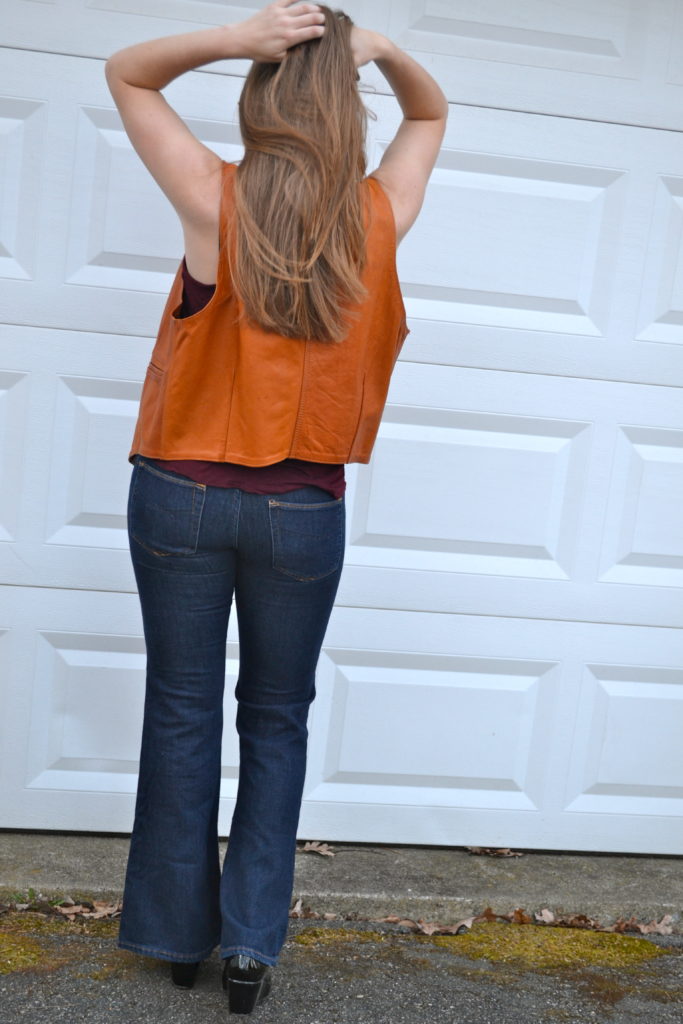 See you all on the campgrounds.
#PeaceOut
ERIN ★
#STYLESILIKE are meant to be shared.