I participated in an Influencer Activation on behalf of INFLUENCE CENTRAL for WEDDING PAPER DIVAS. I received a product and a promotional item to thank me for participating.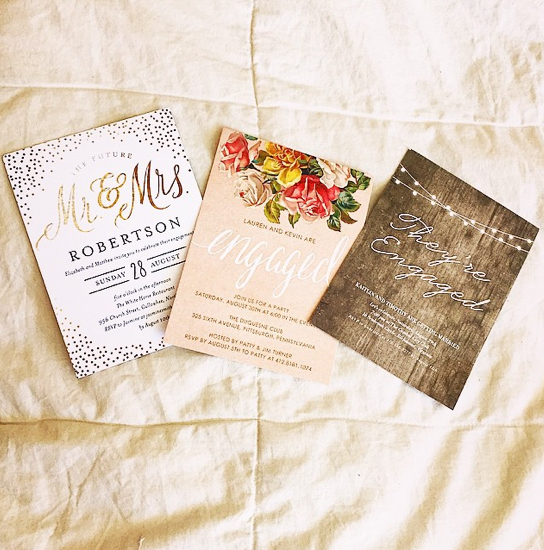 Since I was a little kid, planning my fantasy wedding has always been one of my favorite activities. I believe Sarah Jessica Parker, Derek Jeter, and Oprah were all going to be in attendance in one of my earliest lists, and I think I insisted, at the age of ten, that there would be a buffalo wings bar for all of my guests. A girl can dream!
Do not worry. I am not rushing down the aisle any time soon. However, I have not one, not two, but THREE siblings who are currently engaged. Not only am I excited for their upcoming celebrations, but I feel blessed that each has found a partner who I feel is a perfect match for them. While the weddings are really all about them, I personally am honored to fulfill my sisterly duties and to act as a bridesmaid/best woman in each of the three weddings.
While I have been dreaming about the day when I get to wear a beautiful wedding dress and share the moment with all of those I love most, I didn't really realize how much WORK a wedding is until now. It was fortunate timing that I was able to work with WEDDING PAPER DIVAS, in order to learn more about their products. They have everything you could need, including "Save The Date" notices, wedding/engagement party/bridal shower invitations, thank you notes, and more. I cannot wait to help my siblings find the perfect products for their special events.
I searched the WEDDING PAPER DIVAS SAMPLES PAGE, which was not only visually appealing but extremely easy to navigate. I quickly browsed through the options that I thought my siblings would appreciate. My brother, Sean, and my sister, Kerry, tend to be more minimalist & modern when it comes to designs. Yet, my sister, Mary Kate, tends to lean more towards the elegant & extravagant options.
WEDDING PAPER DIVAS had multiple options for each aesthetic, all of which were fairly priced given the beautiful quality of the products. I received a WEDDING PAPER DIVAS SAMPLE KIT to review the designs in person, and I am excited to share them with my siblings when I see them all in the upcoming month. Whether you're planning your own wedding, helping someone else plan theirs, or just want to do a little dreaming of your own, I definitely recommend checking out WEDDING PAPER DIVAS.
ERIN ★
#STYLESILIKE are meant to be shared.