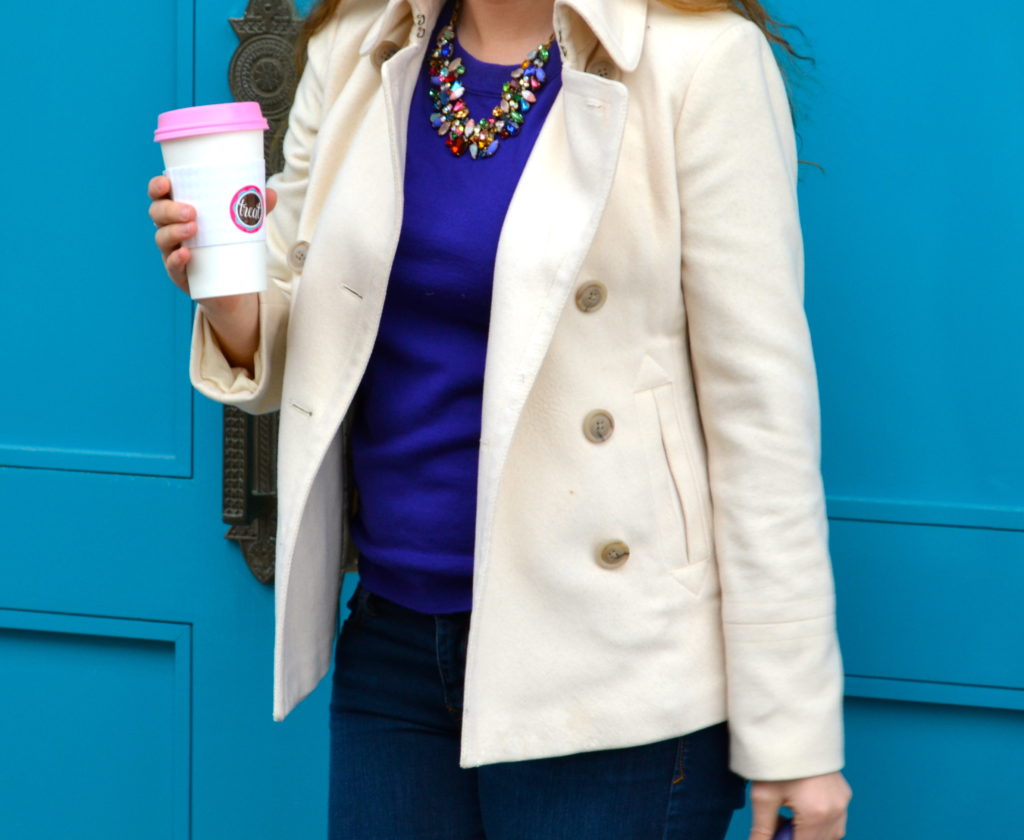 J.Crew Tippi Sweater | J.Crew Peacoat | Ray-Ban Sunglasses |  Dagne Dover Tote ℅  GAP Jeans // Similar | J.Crew Necklace // Similar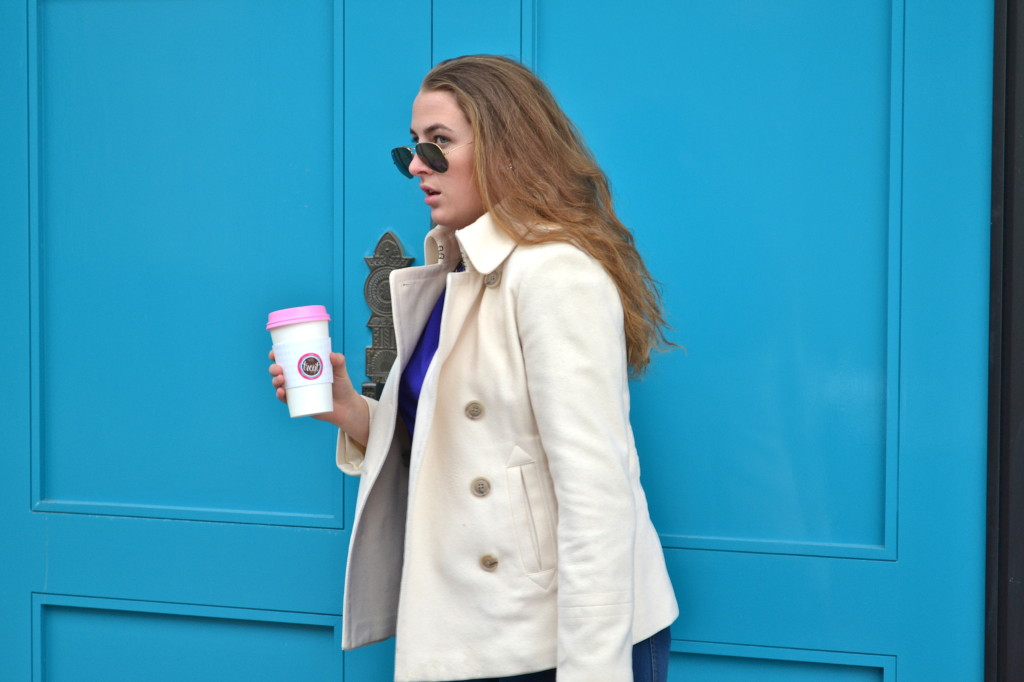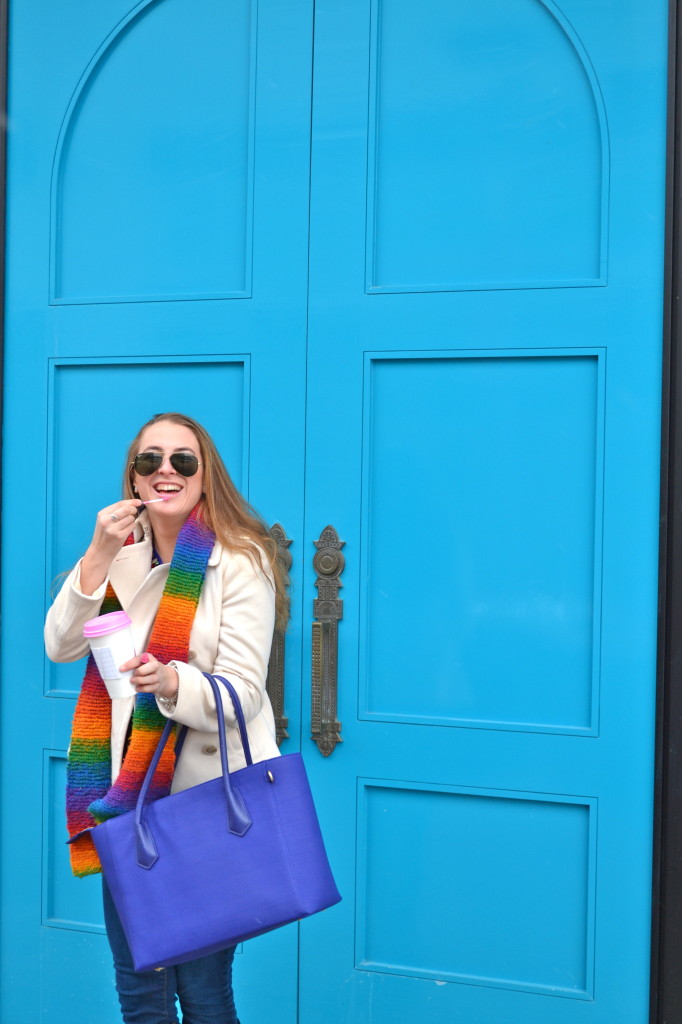 Sisters are just the best.
I have three of them, and they are in, every way, my best friends. You grow up in a house with four girls, and you realize that  your closet is not your own. As I shared on INSTAGRAM a while back, one of my favorite things about my sisters, aside from their kindness, humor, & generosity, is their hand-me-downs. I guess they can also be hand-me-ups if they are from Meghan, my only little sister.
There is a general universality to the term "closet" – in that (almost) everything you own is up for grabs as a brief rental or potential keeper if you are really lucky. One of my favorite acquisitions from my sister, Kerry, has been this J.CREW PEACOAT. In a sea of black coats, I always stand out in this cream-colored jacket.
Love this outfit? You can shop the links or the widget below by clicking on the items you like!
J.Crew Tippi Merino Wool Sweater | J.Crew Midsummer Statement Necklace
J.Crew Majesty Peacoat | GAP 1969 Legging Jeans 
Ray-Ban Original Aviator Sunglasses | J.Crew Wool Melton Peacoat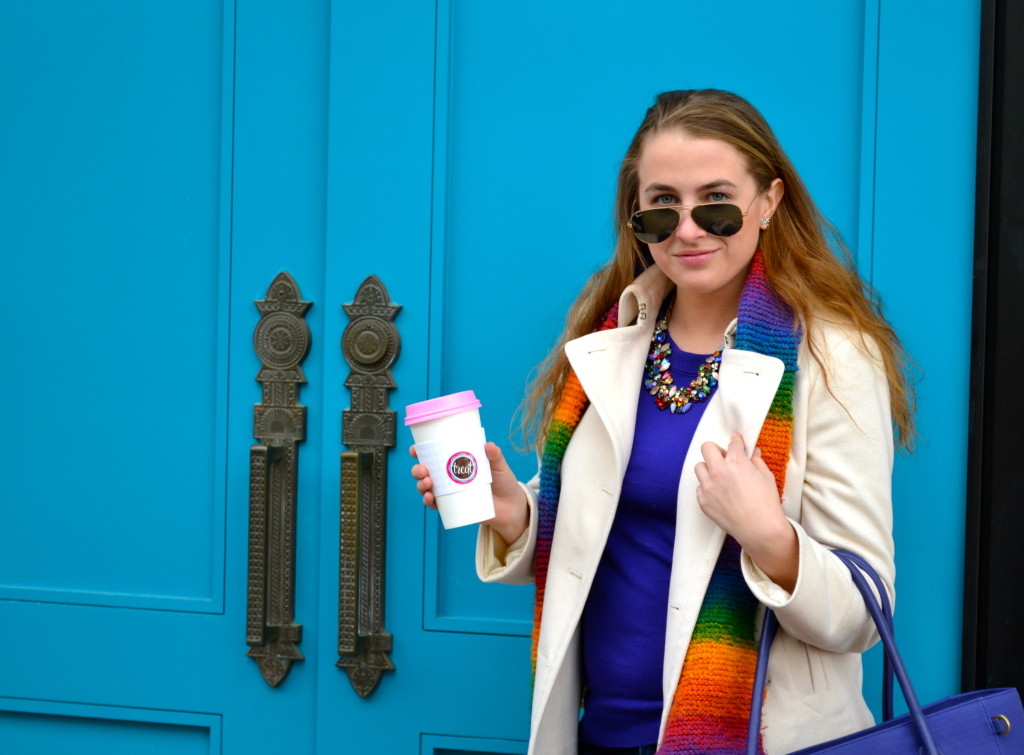 This blue door at PORTOBELLO ROAD is perfect for photo shoots. My third sister, Mary Kate, actually took these pictures when we PAID A SPECIAL VISIT TO THE STREET. Like I said, sisters are just the best.
ERIN ★
#STYLESILIKE are meant to be shared.