The party last night was a success, despite the typical little last minute craziness. I was able to spend time with so many friends from my hometown who I love very much but don't get to see very often.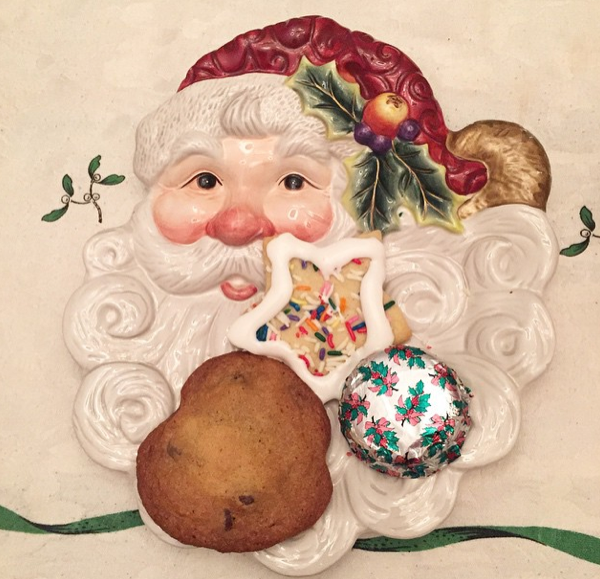 Image via Instagram
While I definitely overindulged on my favorite queso dip & my father's penne ala vodka, I also took the liberty of sampling all of the desserts last night. My favorite were Quinn's sugar cookies… icing optional! As per our Christmas Eve tradition, my siblings & cousins attended a movie earlier today. We came home quickly to change for Mass. I am sure it was unsurprising, given my food choices last night, that I went for a Calvin Klein peplum dress with J.Crew pumps.
Image via Instagram
 The service was simple – a reminder of all of our blessings during the holidays. The most memorable element, however, was the homily. Father Lasch, who was the priest at the Catholic school Meghan & I attended, spoke of how ALL people are welcome in the Church. Because I worry about the potential for exclusion of certain people, his was a powerful reminder that no one is excluded, especially at Christmas.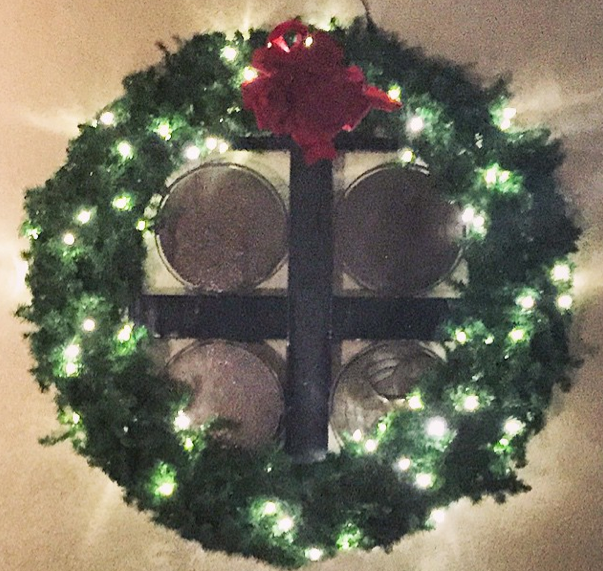 Image via Instagram
Tonight, we exchanged presents with our Sibling Secret Santa, ate a delicious dinner that my Uncle Paul & father made, dressed in our Christmas PJs from my mother, and decorated our Christmas tree – better late than never!
Although there is always some unexpected/expected chaos during the holidays, we can't help but remember just how lucky we are. My cousin, Ryan, & I will probably be up for several more hours laughing. Hopefully, it won't be too late or Santa might miss our house!
Only ONE more sleep till Christmas Day…
ERIN ★
PS…
Hope you are enjoying the #25DAYSOFSTYLESILIKE as much as I am.
See all the previous posts below.
[ 1 | 2 | 3 | 4 | 5 | 6 | 7  | 8 | 9 | 10 | 11 | 12 | 13 | 14 | 15 | 16 | 17 | 18 | 19 | 20 | 21 | 22  | 23 ]
FYI – Gift Guide #1 & Gift Guide #2 are LIVE!
XOXO
#STYLESILIKE are meant to be shared.