I am not really a beauty girl. It's not that I don't love a polished style; I just wish that I personally had the time & patience for creating that perfect look at home. To be honest, I often don't.
I still aspire to one day be able to do it all by myself, but until then, I usually trust professionals.This is why I couldn't be happier to be sharing the "Beauty Grew All Around" video created by the Regency Beauty Institute.
Regency Beauty Institute maintains a legacy of encouraging their students to pursue their passion for spreading beauty in their everyday work. Those in salons are women and men who we trust to make us look our best, and I love that their #ShareBeauty campaign is ready to celebrate this. Beauty makers and shakers, as the "Beauty Grew All Around" video showcases, truly make the world a better place when we need that extra special treatment for extra special events. As luck would have it, I will be celebrating several people who have done just this in the coming week on STYLESILIKE. Stay tuned!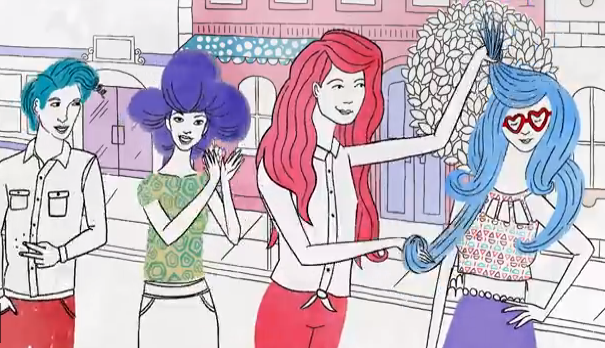 If you know how much of a difference that hair stylist, manicurist, or make-up artist can make, feel free to share the "Beauty Grew All Around" video and upload stories & images with #ShareBeauty to Twitter, Instagram, & Facebook.
Regency Beauty Institute and Refinery29  are hosting a #ShareBeauty contest, and you can be entered to win a $2,000 VIP beauty treatment just for adding to the conversation online. You can learn more about the contest here. A big thank you Regency Beauty for sponsoring today's discussion and helping me #ShareBeauty. Can't wait to see what you all share.
Erin ★
#STYLESILIKE are meant to be shared…Are you ready to join me?!