I am quickly becoming obsessed with podcasts. I'll pop my headphones in when I am walking to work, while I am on the subway, & when I am running errands to catch an episode wherever I can. While music is an escaping comfort, the conversational nature of podcasts make me think often long after the episode is over. I often bring up points with the intro, "I was listening to a super interesting podcast on a similar topic this week!" I am sharing a few podcast recommendations to brighten up your mid-week slump. Check out my top three picks below.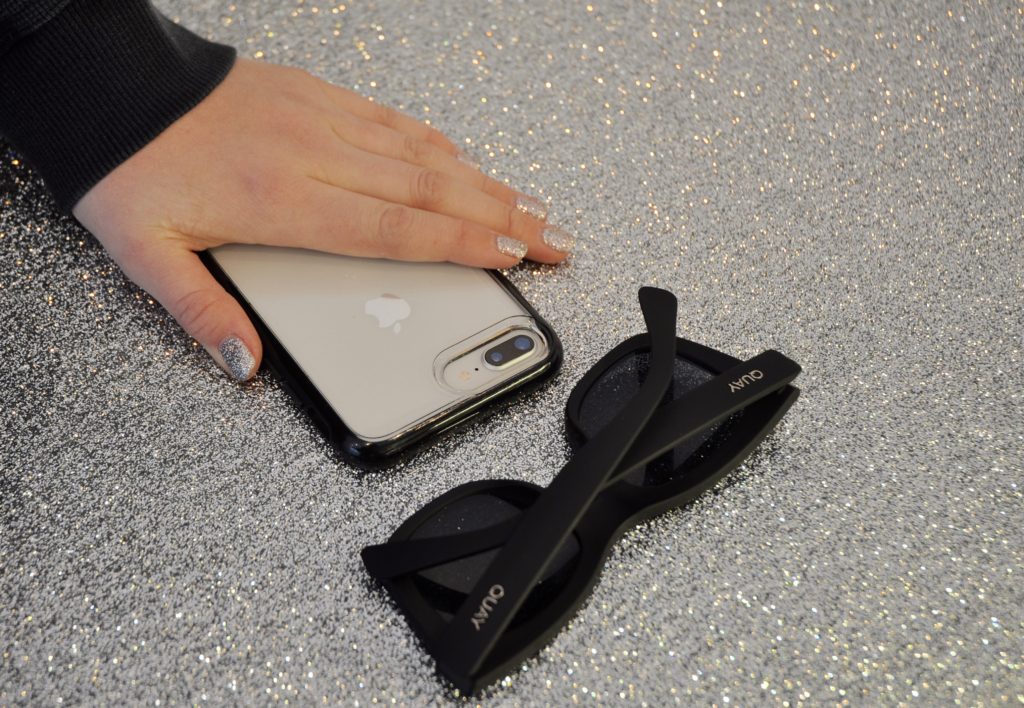 #1 HAPPIER
Created by sisters GRETCHEN RUBIN & ELIZABETH CRAFT, this was the first podcast series I started listening to several years ago. I had previously mentioned my love of their work HERE. One specific aspect of this podcast that I appreciate is that they almost always follow the same format. First, they discuss a try-this-at-home tip to improve productivity, joy, etc. plus a happiness hack. Next, they often interview an interesting person and/or deep dive into a topic around happiness, human nature, & good habits. They always end the episode with demerits & gold stars – negative & positive recognitions, respectively, of something that detracted from or contributed to their happiness each week. There are over one hundred episodes & it is only in the last month or so that I have finally listened to all of them. One of the biggest insights I have gained from this series is the importance of understanding how much happier I am when I set up accountability systems. I am an "Obliger" – a type within Gretchen's personality framework that these two discuss frequently that responds strongly to outer expectations from others. I enjoyed this series so much I have thought about starting over again with more of an active listening approach. I will keep you posted on that. HAPPIER truly has made me happier. Thank you, Gretchen & Liz!
#2 HARRY POTTER & THE SACRED TEXT
I have not encountered anything in life that unites as many people as Harry Potter. My love of Harry Potter will be a full post one day. It is evident that Casper ter Kuile & Vanessa Zoltan, the hosts of this series, both care deeply about Harry Potter as well. The fact that sacred is in the title of THEIR PODCAST was all the indication I needed to start. Vanessa & Casper read a single chapter of the Harry Potter series through the lens of a specific theme, such as sacrifice, love, or shame, utilizing traditional forms of sacred reading. While I never tire thinking about the story elements from Harry Potter, I believe that merely listening to their commentary inspires empathy. They often tease out small details from the chapter that broaden my perspective on a story I have read dozens of times. Instead of rushing through this series, I am recommending it to as many people in my life as I can, so they can listen & discuss with me.  In addition to Casper & Vanessa, a huge shout-out to Ariana Nedelman, the show's producer. The work these three create has stimulated my brain & opened my heart. I wish their podcast was a class I could have taken at Boston College.
#3 QUEERY
In addition to my love of Harry Potter, I will have to write a whole separate post about the inspiration that I have derived from the creative collaboration between partners, CAMERON ESPOSITO & RHEA BUTCHER. My final podcast pick, QUEERY, is hosted by Cameron. On each episode, she interviews "luminaries in the LGBTQ+ family". Rhea was the first guest on Cameron's show. I appreciate how Cameron delves right into difficult yet important topics, such as the various factors that make up our identity, the importance of pronoun distinction, & the communities we create for ourselves. Not only does Cameron expand my understanding of the LGBTQ+ family, she also makes me laugh out loud. I have been listening to this series when I am running at the gym; sometimes, I have to stop & catch my breath because I am cackling. Thank you, Cameron, for the spotlight you shine on our vibrant community.
WHY LISTEN TO PODCASTS? 
I read THE HAPPINESS PROJECT by GRETCHEN RUBIN right after I graduated college. I read & re-read the entire Harry Potter series, created by J.K. Rowling, throughout my childhood & adulthood. I binge watched TAKE MY WIFE, the online television series co-created by CAMERON ESPOSITO & RHEA BUTCHER, this past winter with my girlfriend, Steph. If you have almost any interest or passion, I bet there is a podcast that others have created to discuss it further. If there is not, maybe you should create one! 
Please let me know if you start listening to any of these three recommendations. I would love to share thoughts & insights with others. 
Xx,
Erin
DO YOU LISTEN TO ANY PODCASTS I SHOULD ADD TO MY LIST? LET ME KNOW IN THE COMMENTS!