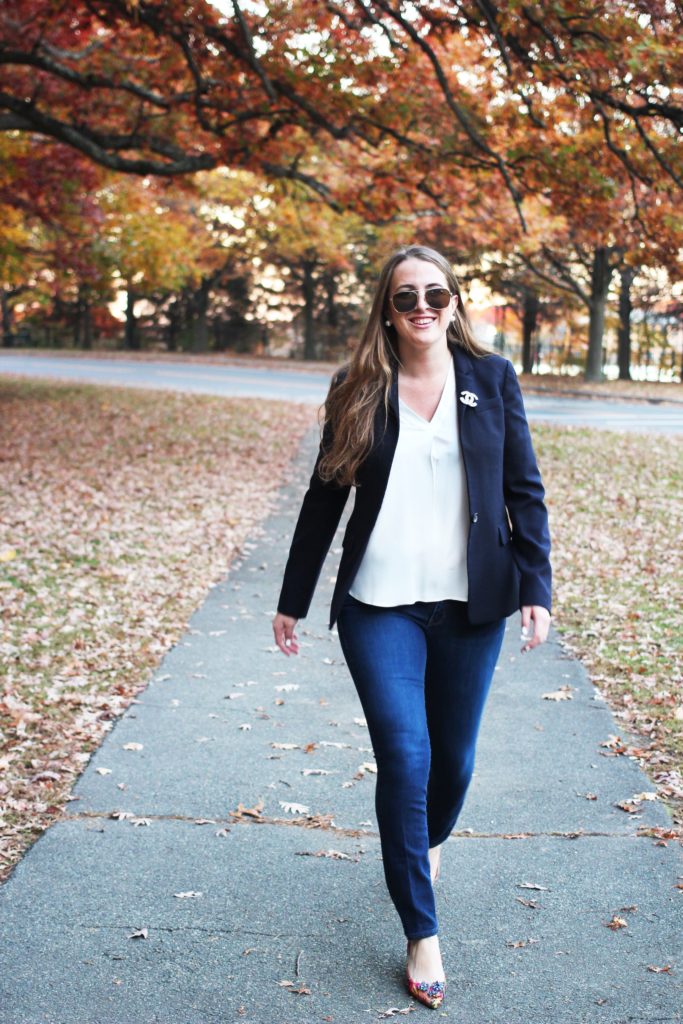 OUTFIT DETAILS: J.CREW BLAZER | Jeans (SIMILAR) | Blouse (SIMILAR) | Brooch (SIMILAR) | Heels (SIMILAR)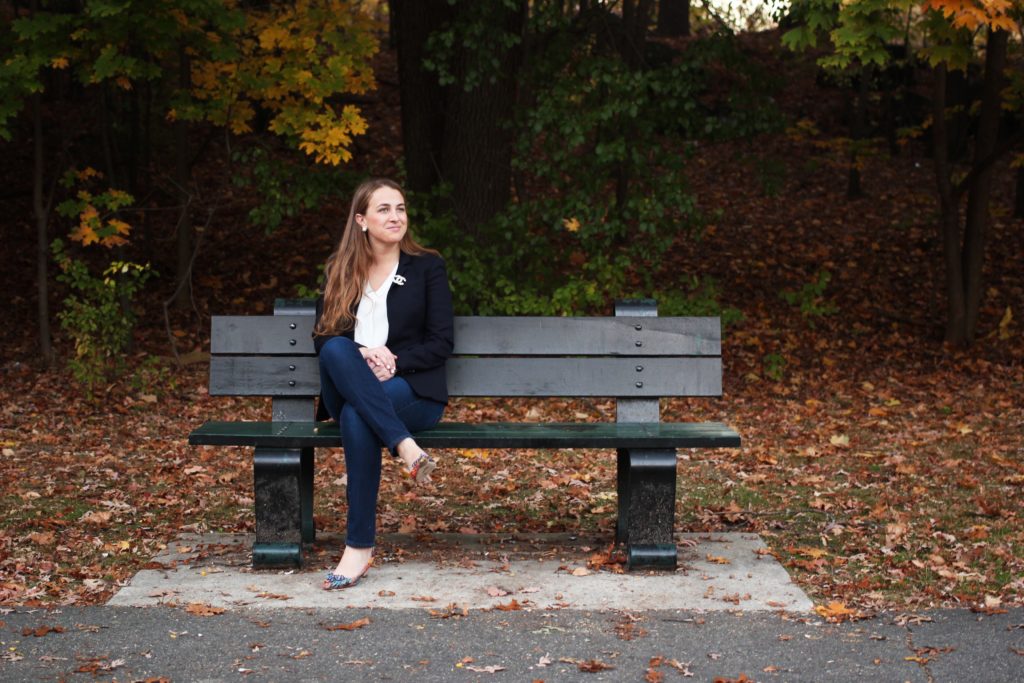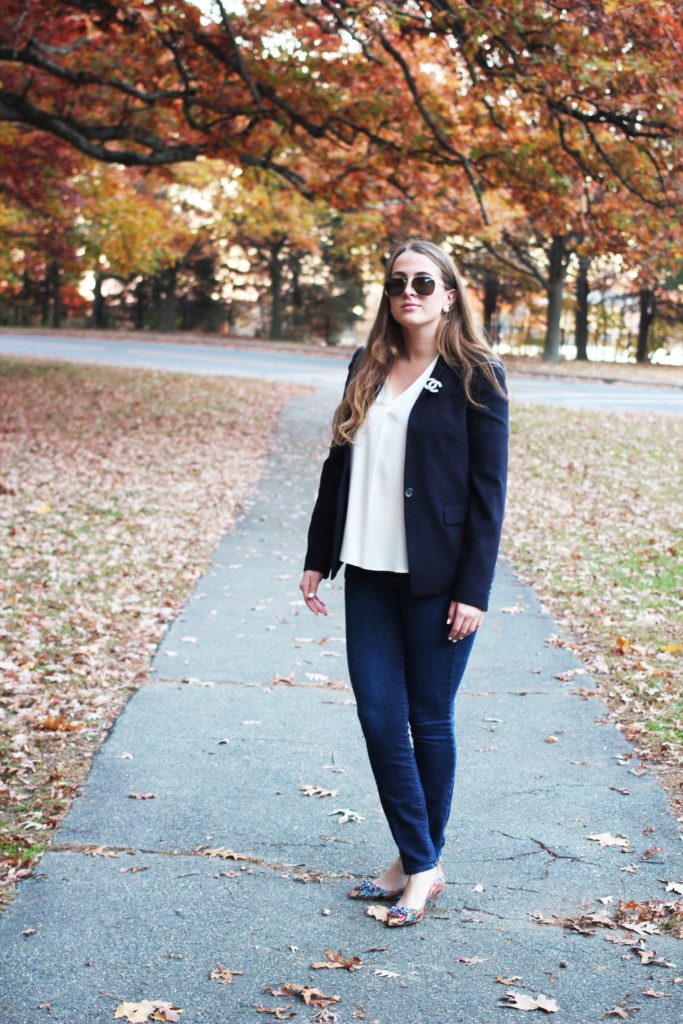 Fall foliage is one of the most romantic concepts to me. Every year the leaves burst with color right before they fall to the ground. I like to read the captions by artist, MARI ANDREW. In her OCTOBER HEART, she describes fall leaves dressing up for their deaths. That struck me. It made me think of the cyclical nature of time – the never-ending changing of seasons.
This time of year always makes me more productive. The shorter spurts of light force me to focus. I have some interesting ideas for growth that I want to focus on & I am planning to dress the part. Blazer on top & denim on the bottom is one of my favorite combinations.
I literally wear THIS BLAZER all the time. My mom has it in black & I even borrowed HERS to wear during NYFW, as you can see HERE & HERE. It is perfect for work, for events, & for everything in between. Grab your own REGENT BLAZER for 20% off full price items today with code DAY04 at checkout. These items rarely apply for promotion, so take advantage of this deal while you can!
These MADEWELL DAYTRIPPER JEANS are highly rated & under $100. For months I have been favoring loose boyfriend style jeans, but I do like the occasional sleeker pair. KITTEN HEELS are the only heels I am able to walk in. For a final accent, a CHANEL BROOCH is one of the most worthwhile statement pieces a person could invest in. It always adds classic glamour, in addition to proving you mean business.
I wore this outfit to an event at Boston College honoring Madeleine Albright. If there was ever a woman to inspire me to seek growth, it is her. After speaking to a room of BC students & alumni, she signed my copy of READ MY PINS, a Christmas gift from my parents a few years back. It is one of my most treasured books. If you have never studied the life of the first female Secretary of State, I encourage you to do so. Her determination to support women & girls around the world, her ability to infuse rational knowledge into our national dialogue, & her talent for making a statement with jewelry is unmatched.
WHAT OUTFITS MAKE YOU FEEL POWERFUL? LET ME KNOW IN THE COMMENTS! 
SHOP THE POST BY SCROLLING RIGHT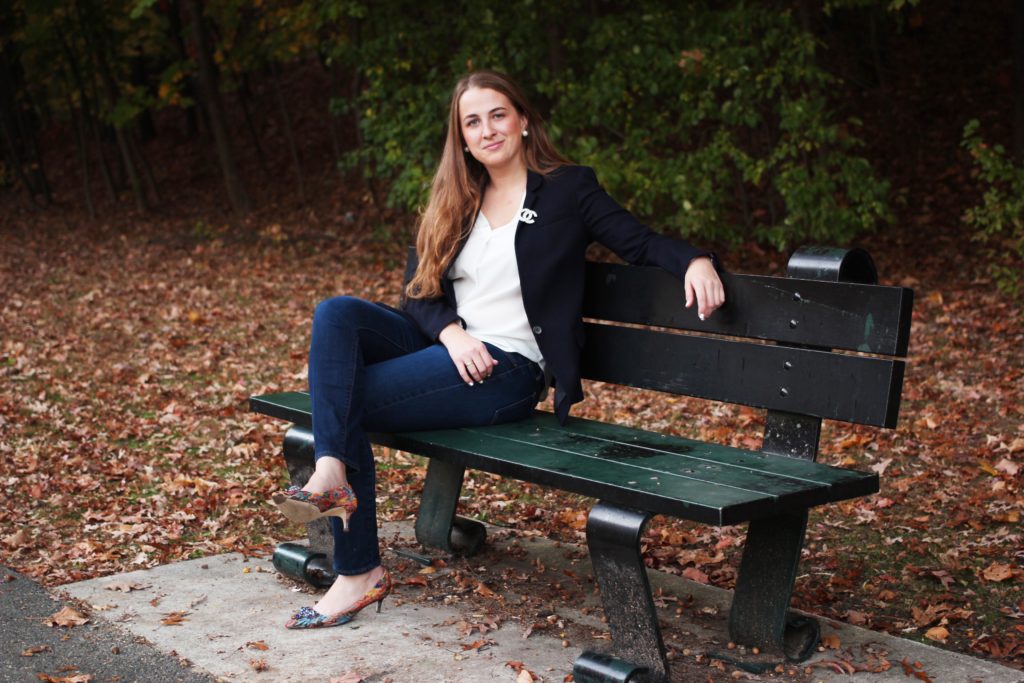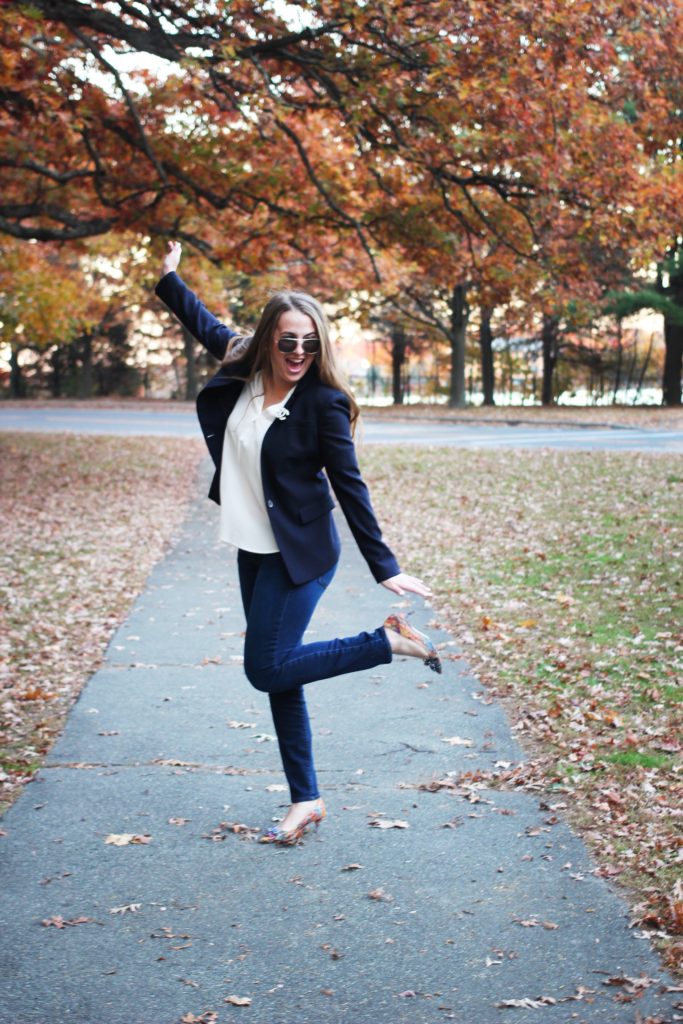 PHOTOGRAPHY BY GRACE CHUNG