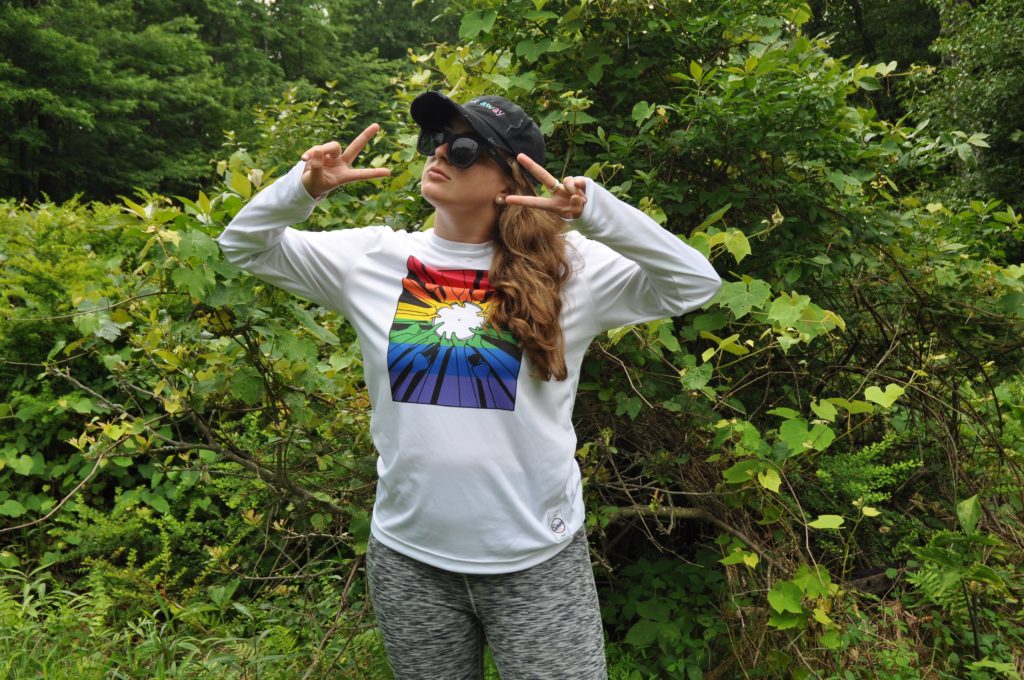 SIMILAR LEGGINGS | ULTIMATE JERSEY | SUNGLASSES
Before I came out, I struggled with this idea that I was neither femme nor butch. I often felt torn between the two identities. Now, I embrace this dichotomy, as there is no reason to be simply one.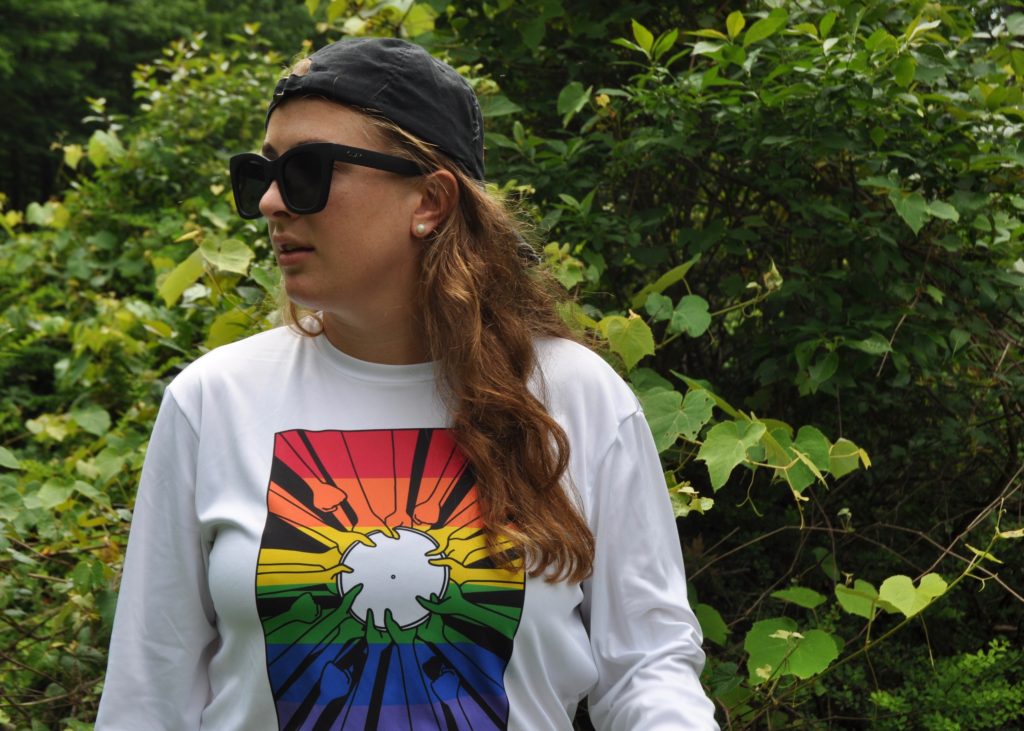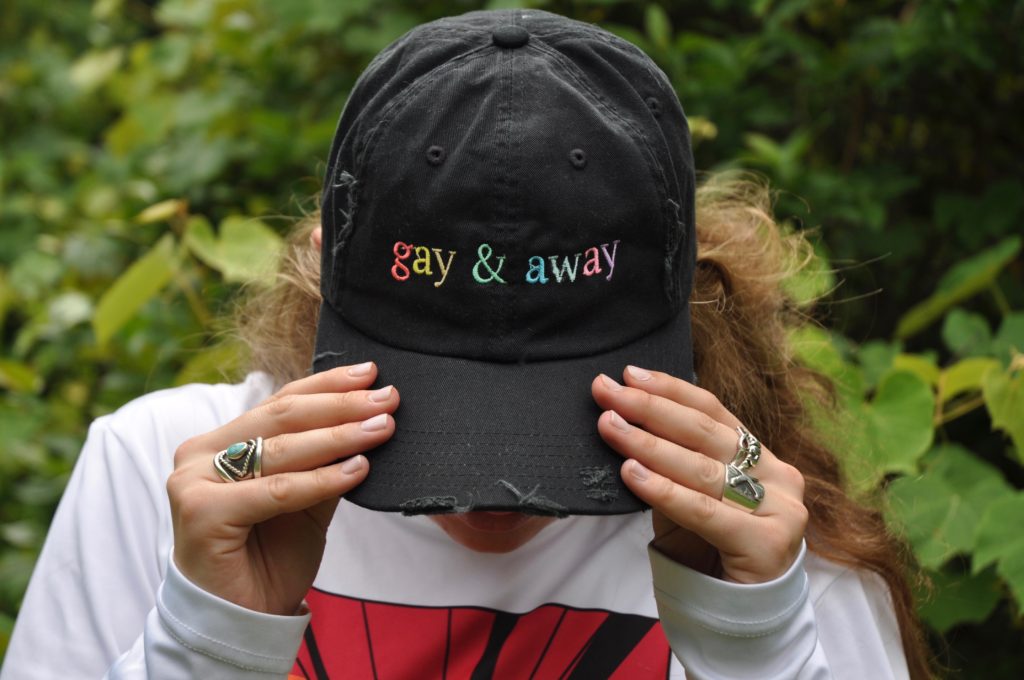 While I love to twirl in a beautiful dress as you saw in MY LAST POST, I am equally comfortable in stretchy leggings and a rainbow t-shirt. This was one of my favorite recent outfits, as it features lots of pride-full items.
My girlfriend made me this custom hat after we watched "Under The Tuscan Sun" together. I love this SIMILAR OPTION I found online. In order to be fully transparent, I borrowed both the LEGGINGS & the JERSEY from my sister, Meghan. Shout-out to her for introducing me to GAP high-waisted LEGGINGS; they are miraculous. My cousin, RYAN, took these photos at my home in New Jersey.
All of those mentioned above played ultimate frisbee in college, as I did. I basically recommend that every college-bound person play ultimate. Even if they don't end up playing, hopefully, they meet the frisbee folks on their campus & interact with this fun, accepting, & spirited group. I could not have been more fortunate to play with the Boston College Flix, the women's club ultimate frisbee team, when I was a student. Not only did I have a blast for four years, but I was embraced by a community that actively sought to love one another. When I came out to this team my senior year, they were more supportive than I could have possibly imagined.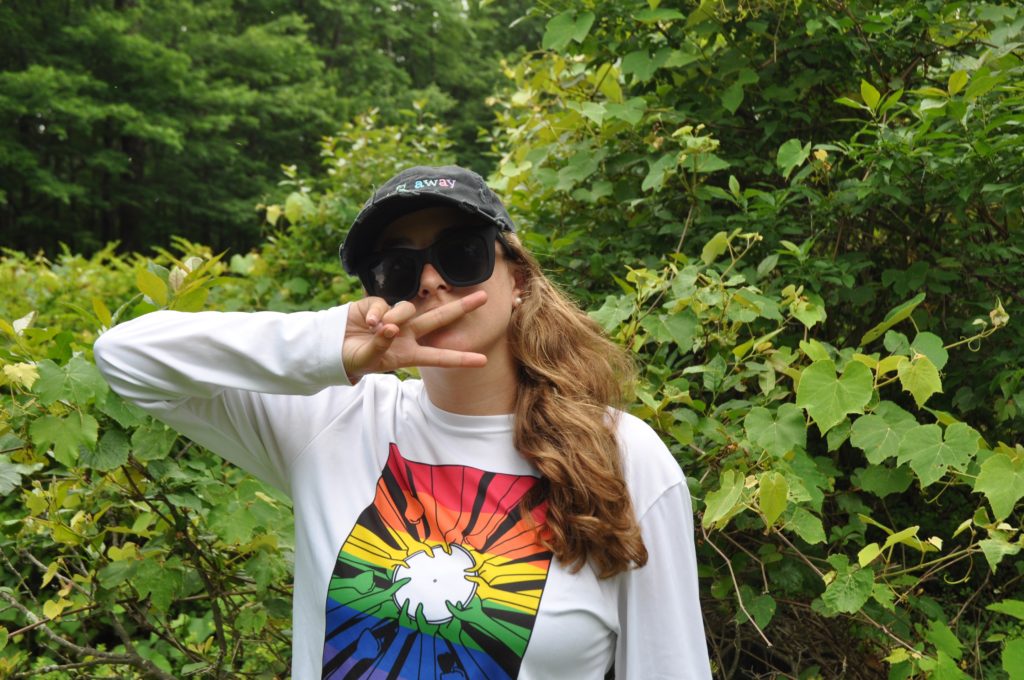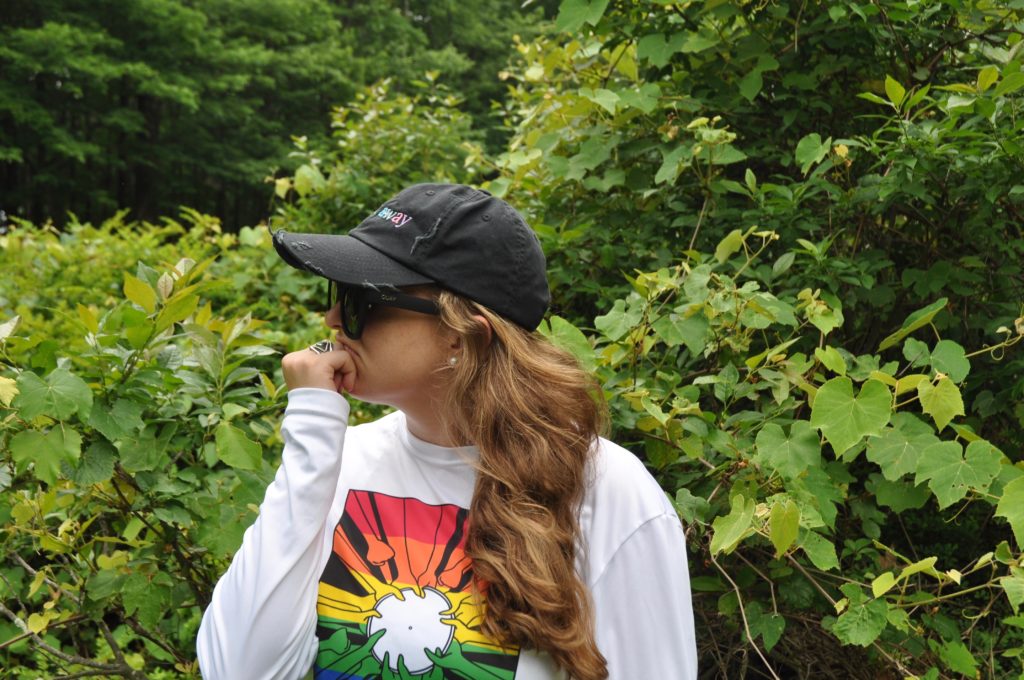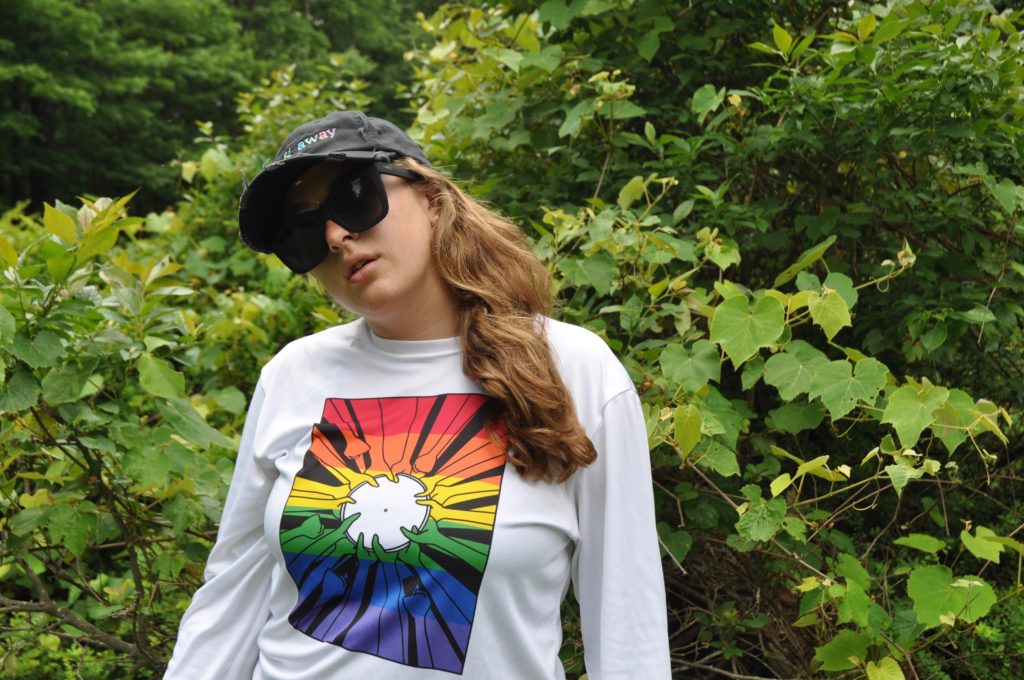 What I love about the communities I am a part of – my family, my friends, & my Flix team – I never feel like I have to choose one part of my identity to showcase. They respect me & love me exactly as I am. They send Pride Month celebration texts & "thinking of you" messages when tragedy strikes the LGBTQ+ community. They take photos with me to share MY RAINBOW PRIDE with the world. They show their support for issues that matter. They show up.
To all who express love to the LGBTQ+ family – I humbly thank you.
What community makes you feel proud?