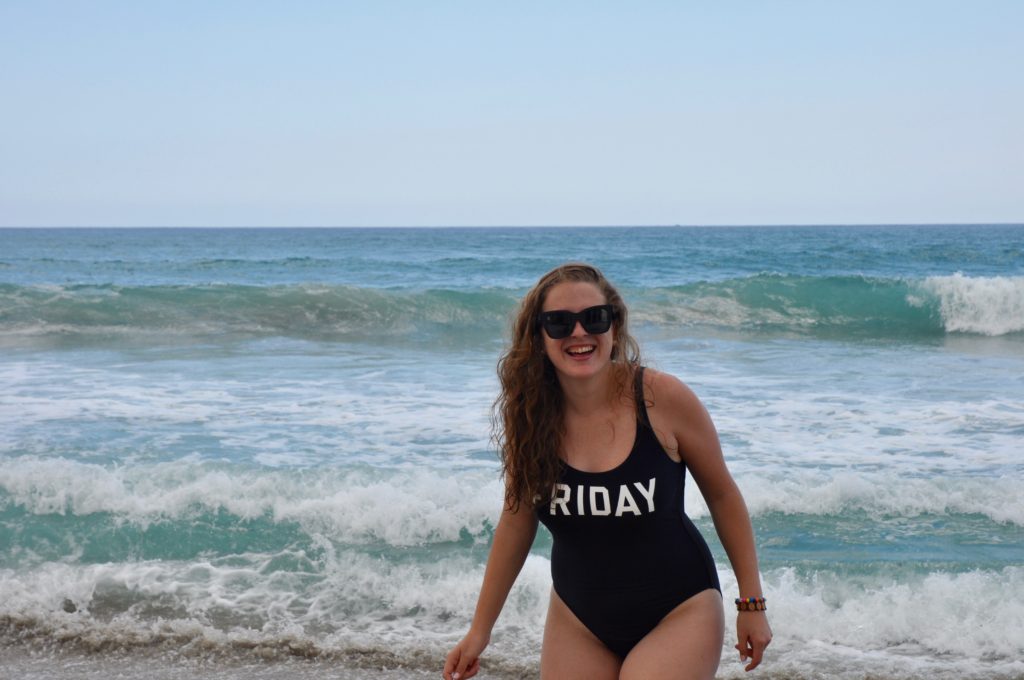 I am in Florida this weekend for a little R&R with Steph.
As are most, I am anxious to soak in the summer activities that accompany this time of year. I love being in the water whether that is at the shore, the lake, or the pool as much as possible.
As are most, I am a tad apprehensive about throwing on a swimsuit in June for the first time since the previous August.
Check out the list below for my five steps to get the perfect summer body!!!
#1 Be a human person.
#2 Pick your bathing suit.
#3 Apply sunscreen.
#4 Grab a book, a sunhat, & a cool drink.
#5 Do not give a damn about how you look.
This post was originally a little tongue in cheek. As I was thinking about it more, I truly mean it, especially the final step. I do not consider myself above an occasional lack of body confidence. Yet, life AND summer are too short to worry so much about how we look that we do not enjoy these moments.
If you are committed to being healthier or reaching a fitness goal, I commend you! I hope that this summer, however, we all remember – every body is a summer body. We should look forward to spending time outside, having fun with friends & family, and relaxing in the water. Swimsuits are the uniform of the summer, and I am ready to rock mine. I hope you are too.
My current season favorites are listed below for inspiration! Which do you like best? 
DEEP // HIGH WAIST // DEEP
RASH GUARD // ONE PIECE // BIKINI
WHITE SUIT // PURPLE SUIT // PINK SUIT