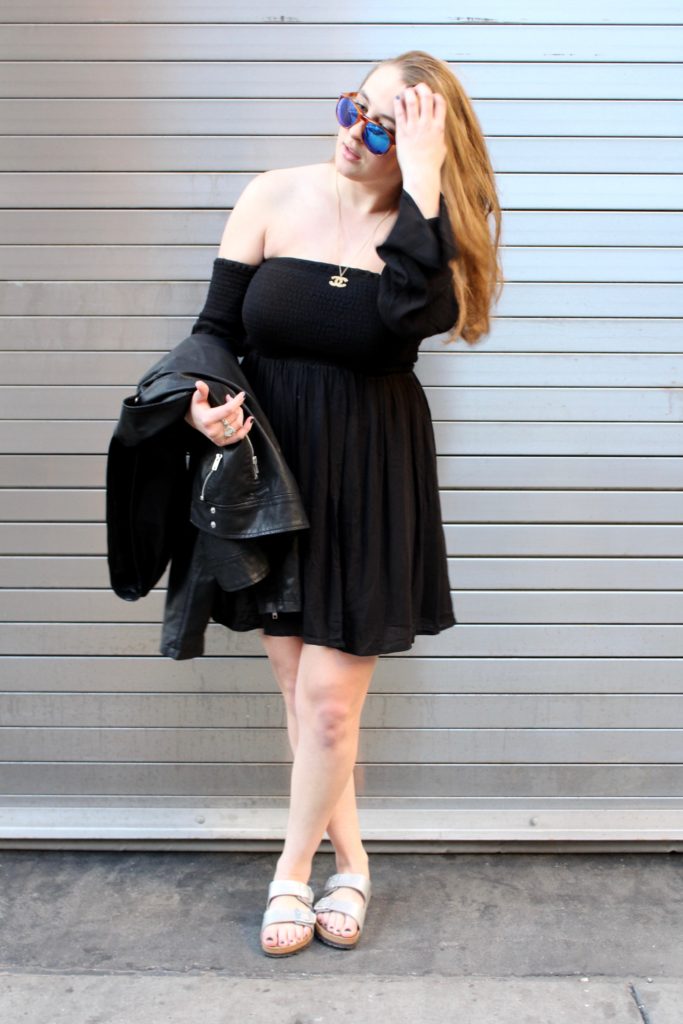 Outfit Details: TOBI DRESS (c/o) | TOBI JACKET (c/o) | J.Crew Birkenstocks
It has been a long week. Hell – it has been a long month. Ups & downs. Sunshine & rain. I selected these pieces from TOBI last month, and I am super grateful they arrived in time for this strange bout of weather as March fades into April.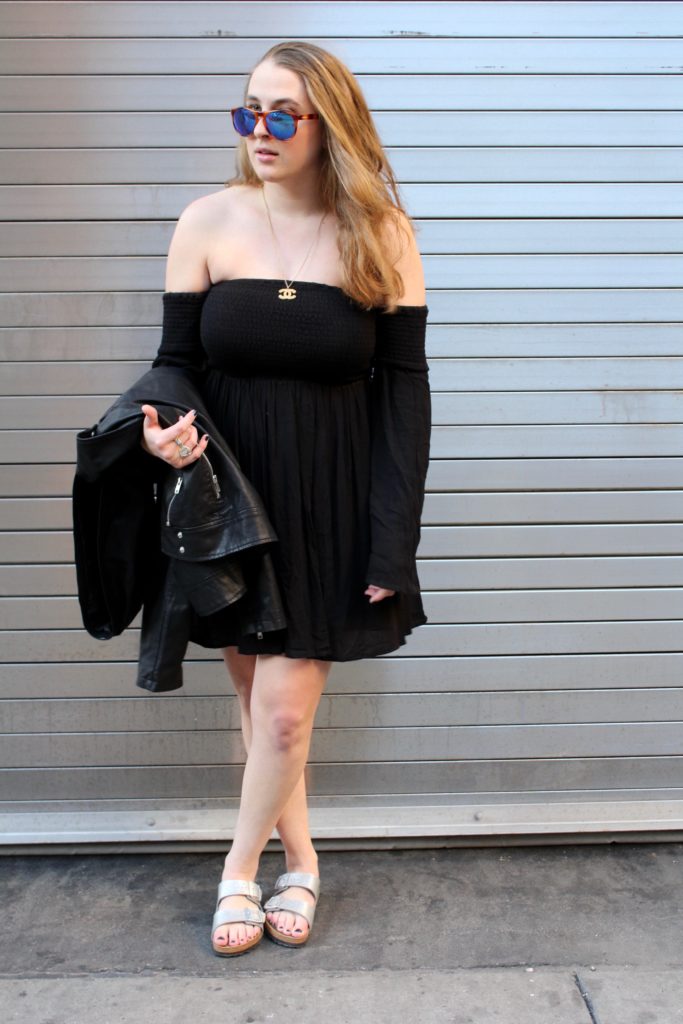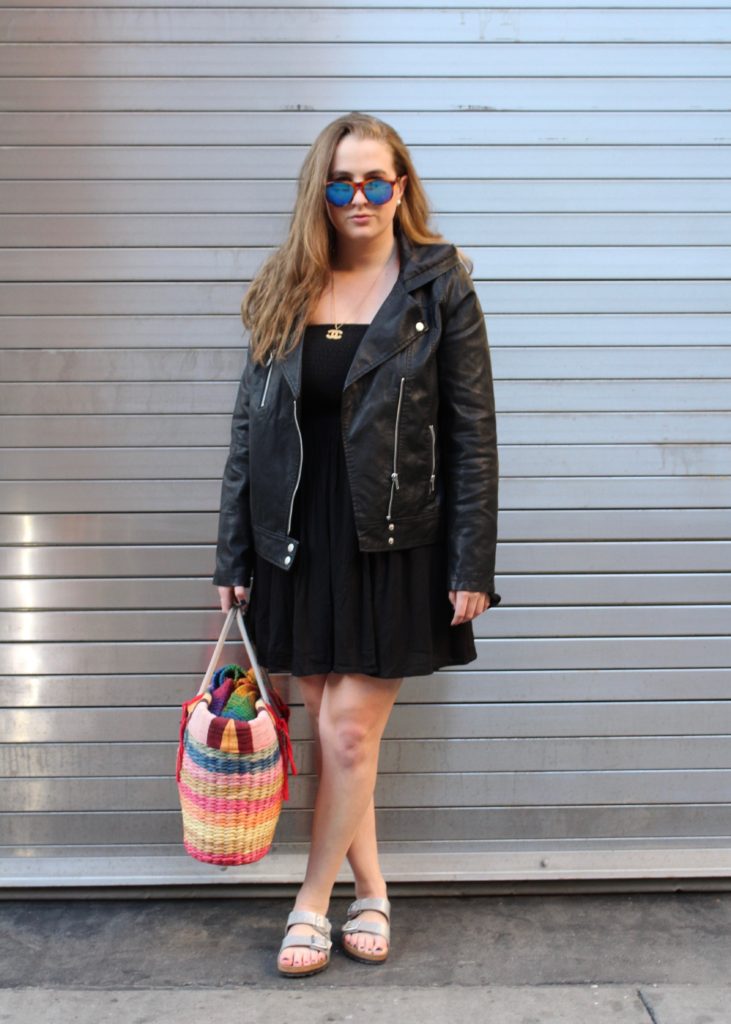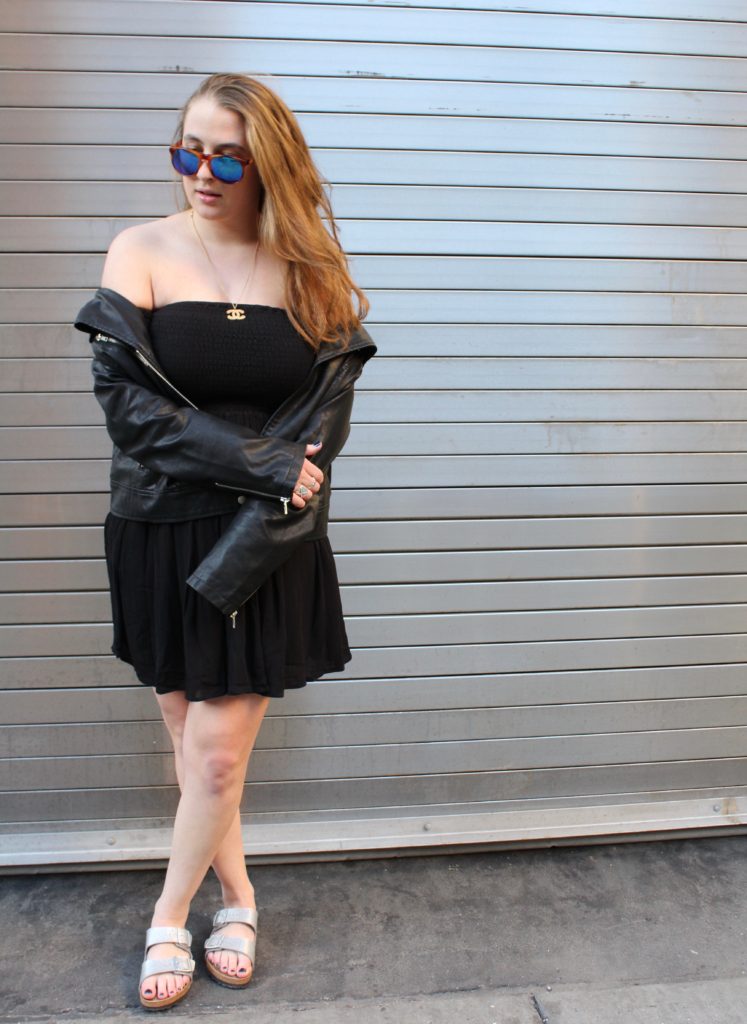 It wasn't until I had them in my closet that I realized how perfect they are together, especially for this in-between time of year. This OFF THE SHOULDER DRESS works well for the unexpected elements of a spring day. If it is warm, wear it on its own outside for a little sun on your shoulders during your afternoon coffee break. If it is chilly, simply grab a light sweater or coat.
Speaking of which – I am legitimately obsessed with this HOODED MOTO JACKET. I wore it to work almost every day. It runs true to size, but I ordered one size up, in order to have a more relaxed look. This coat has real pockets, which helps if you are planning to wear this coat to a festival or other outdoor event this year. Finally, I love love love that this jacket has a hood. As evidenced by this week, rain can start pouring at any moment, and it is comforting to have a hood to pull up in case you forget your umbrella.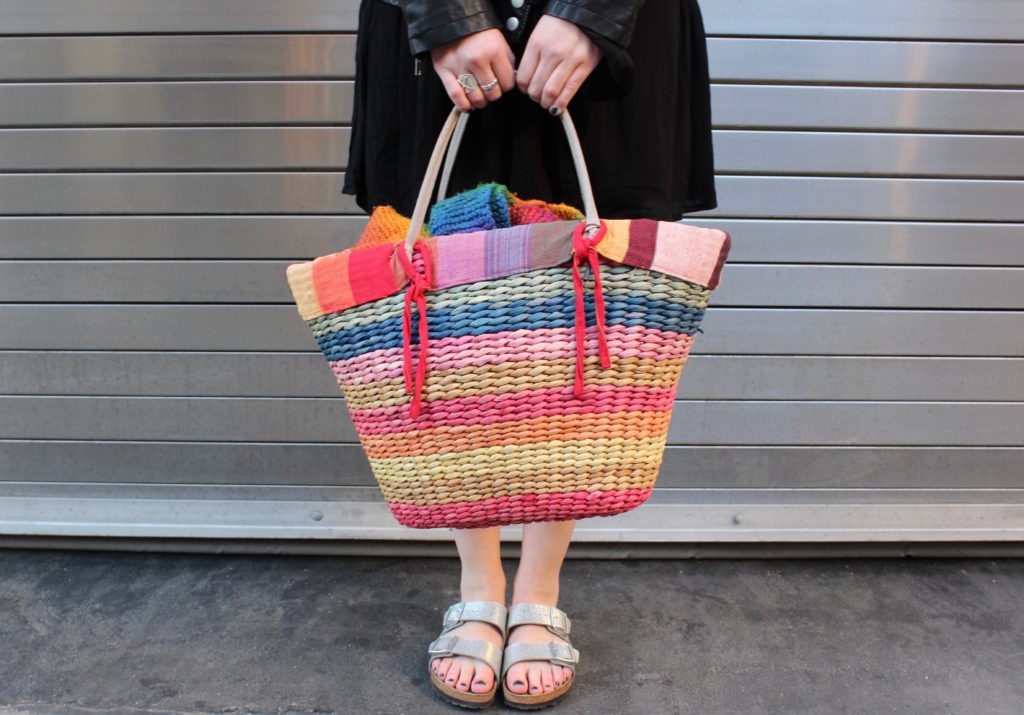 While my all-black outfit looks serious, life has reminded of the importance of carrying a rainbow with me wherever I go. This rainbow basket bag & the rainbow scarf inside were gifts from my girlfriend & cousin respectively. I have been bringing them with me often the past month, as they are visible reminders of seeking goodness, even during uncertain times. Wherever you are this weekend – I hope the sun finds you.
Xx,
Erin