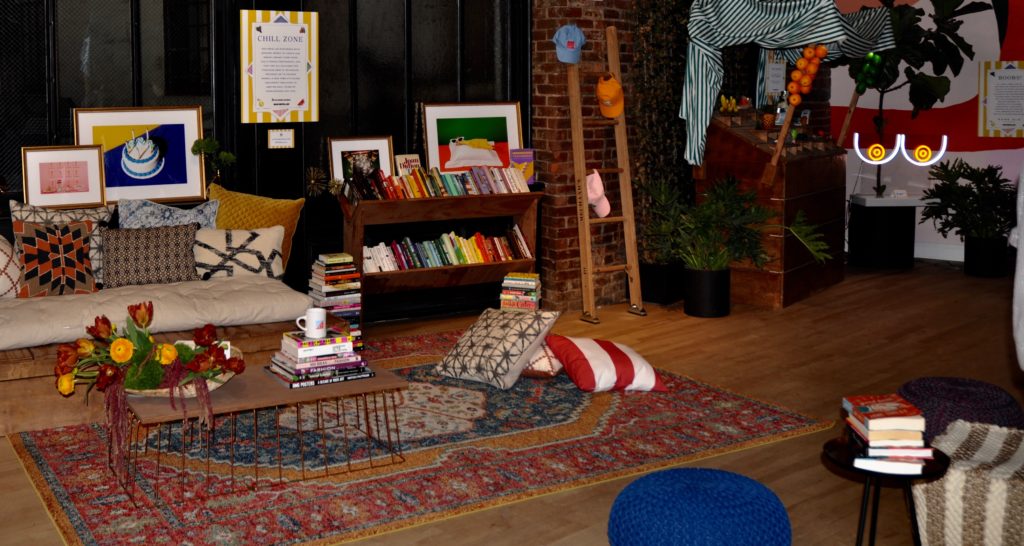 On the second day of the third month of the year – I only have one thing to say. RUN, SKIP, & JUMP to THE MAN REPELLER BAZAAR this weekend.
As the whip-smart & exceptionally stylish founder, Leandra Medine, explained to WWD last month, "[I started] thinking that it would be incredible if we had a space where we could bring the dot-com to life, where people could come and shop, sit and read, get cool recommendations, drink a coffee and discover a new food."
Much to the excitement of New York women like myself – the MR BAZAAR officially opened today! As soon as I saw the updates on Instagram, I zipped down after work to check it out. The MR Team was kind enough to let me snap a few pictures to share with you all.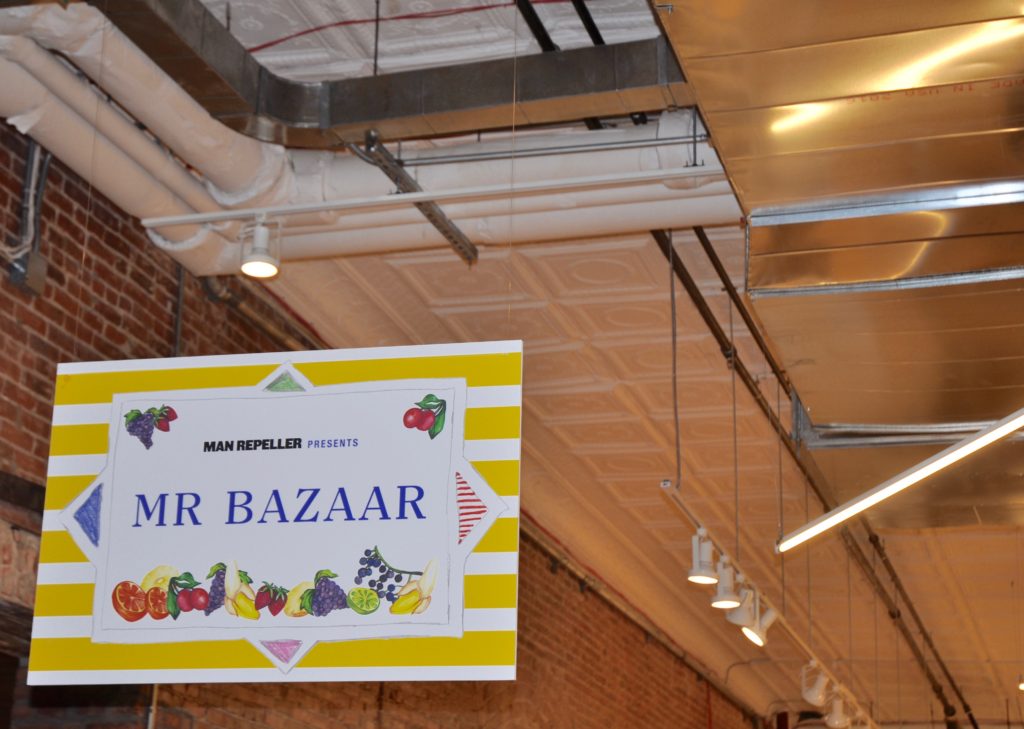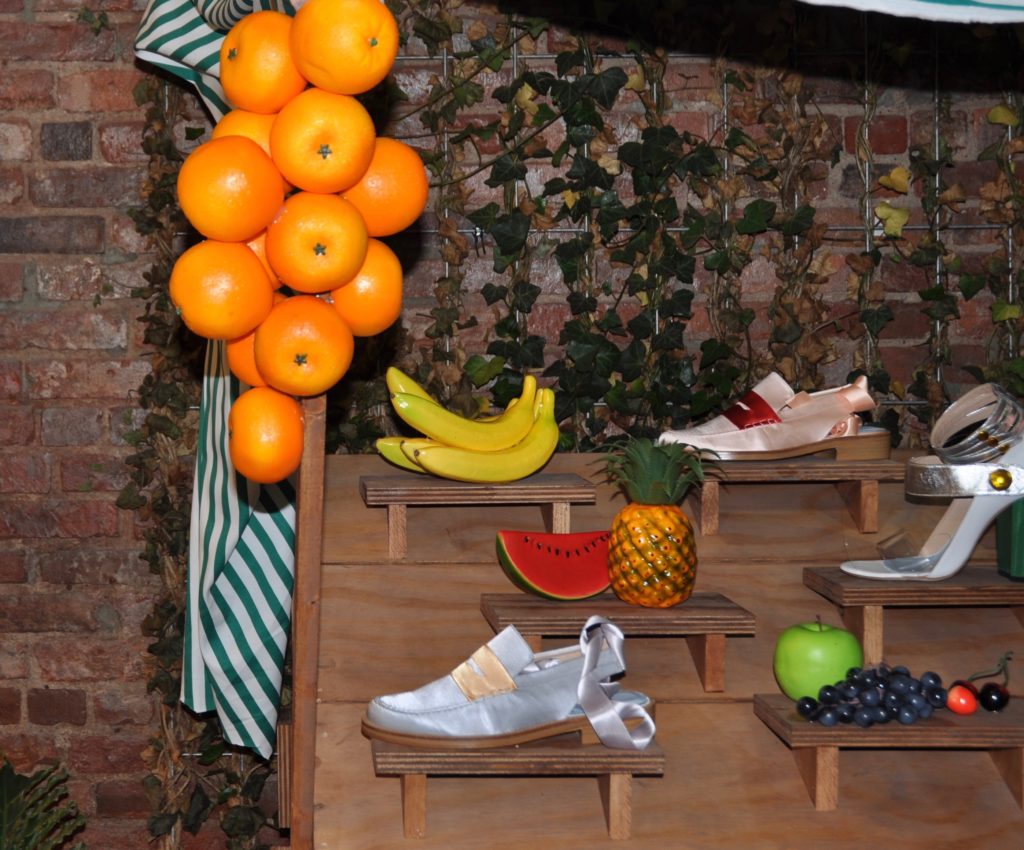 The MR BAZAAR is currently living within CANAL STREET MARKET. This bustling gem offers spaces to multiple brands – not only MAN REPELLER but also a candy company, a flower shop, a coffee bar, a skincare line, & more. I chatted with several of the folks working at other stations, and I cannot wait to return to further explore this uniquely engaging & aesthetically pleasing shopping location.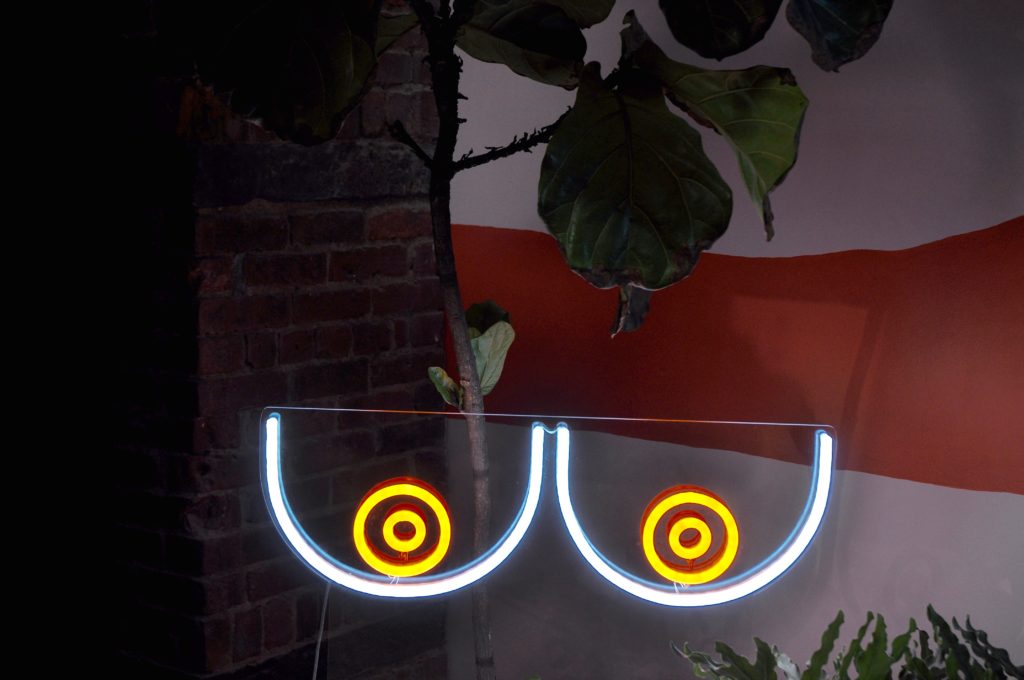 Grab your girlfriends, your co-workers, your roommates, your sisters, and/or any strangers you may meet along the way before heading over. The latest & greatest MR BY MAN REPELLER SHOES, exclusively available on Net-A-Porter, are for sale here. There are MAN REPELLER HATS, which you should buy in-person because they are currently out of stock online. There are t-shirts, prints, & boob mugs. There is literally a BOOB NEON LAMP!!! As if you needed another reason to consider purchasing this item, all proceeds from this sale benefit Planned Parenthood. * insert praise hand emoji *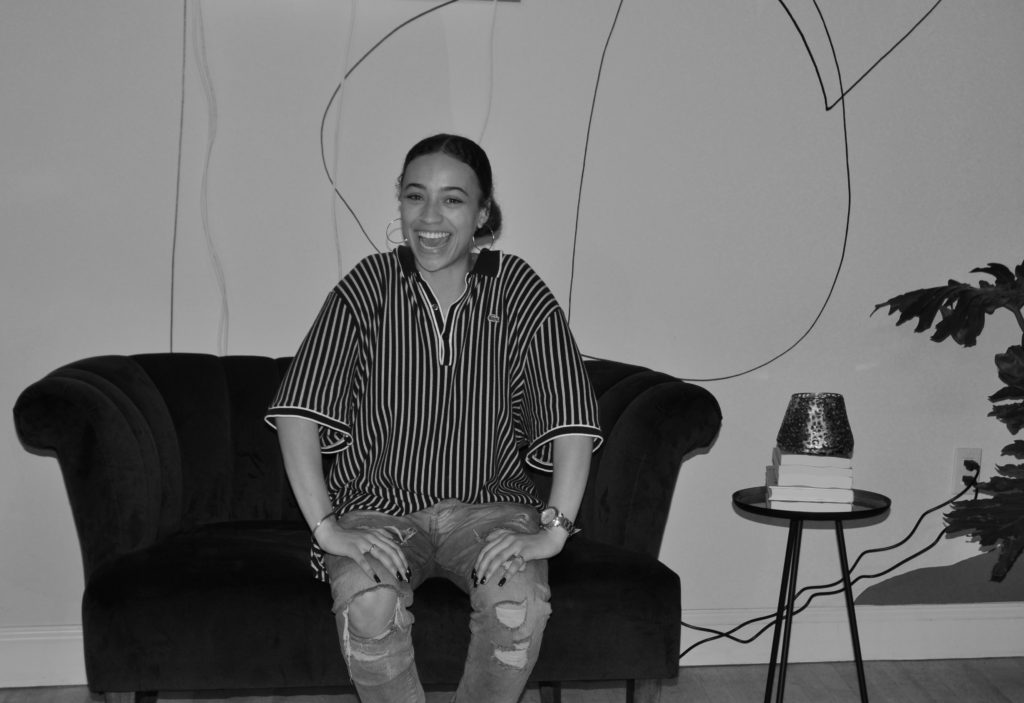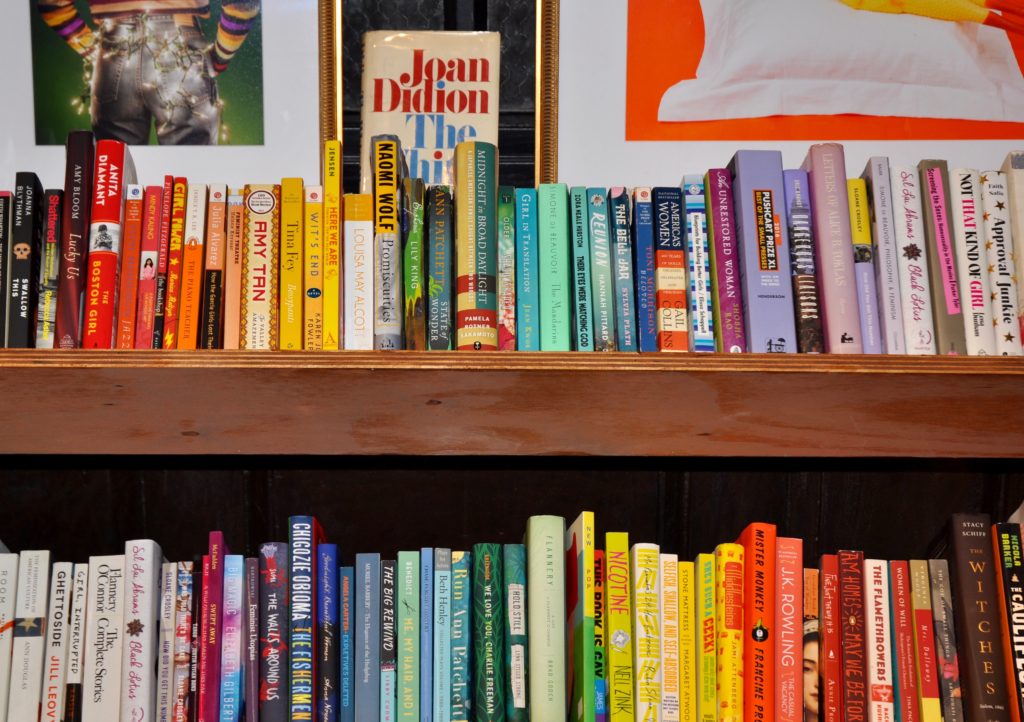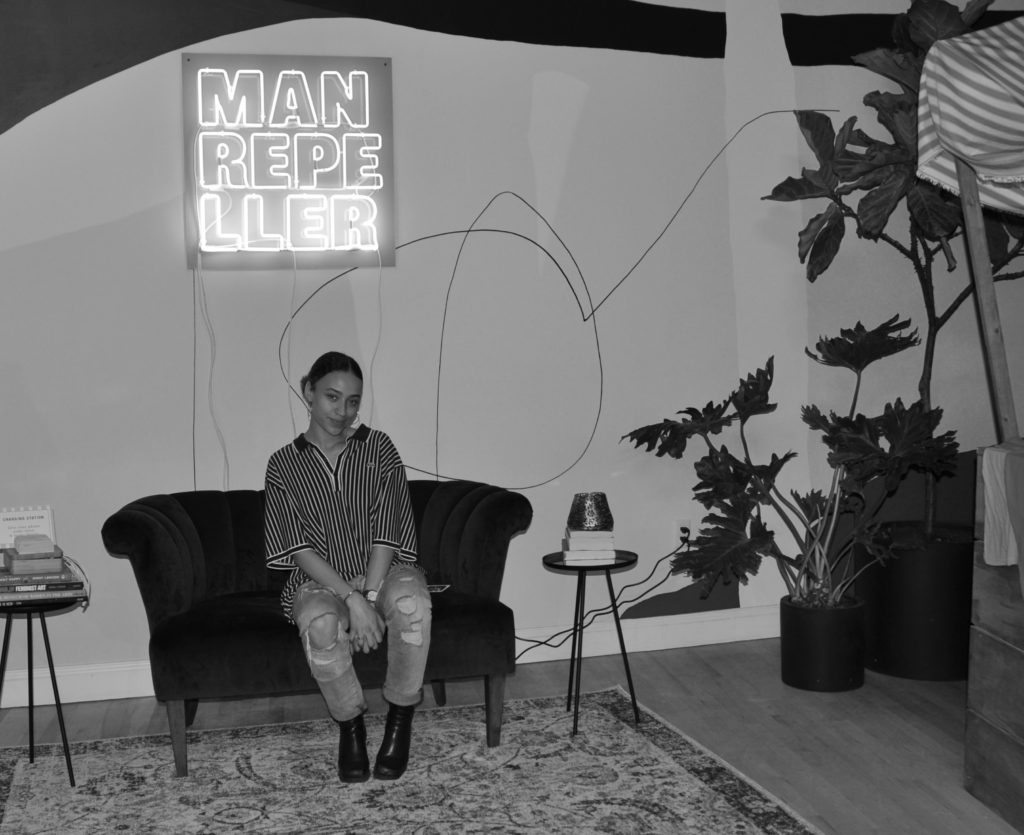 All of the titles in the little book nook feature a FEMALE PROTAGONIST. Hell to the yes. Additionally, the proceeds from the sale of this specific area benefits HOUSING WORKS, a non-profit based in New York City that seeks to offer resources for those living with or affected by HIV/AIDS. Finally, this station is organized by color. #RAINBOWSILIKE
Whether online via the blog/Instagram or in-person, there is a certain joy amongst the MAN REPELLER community. I appreciate enthusiasm. I value people who care – about clothing, about causes, & about other people. Check out the photos I spontaneously snapped of this fellow fan, Bria, the manager of CANAL STREET MARKET, above!
After I attended the Women's March, I wrote in THIS POST about ways we continue to "stay nasty". One of the most important action items is to continue to support female-founded businesses. I cannot think of a better way to do this than by reading, promoting, & shopping MAN REPELLER, especially considering the women running this company are quick & ready to support organizations that are truly in need of help.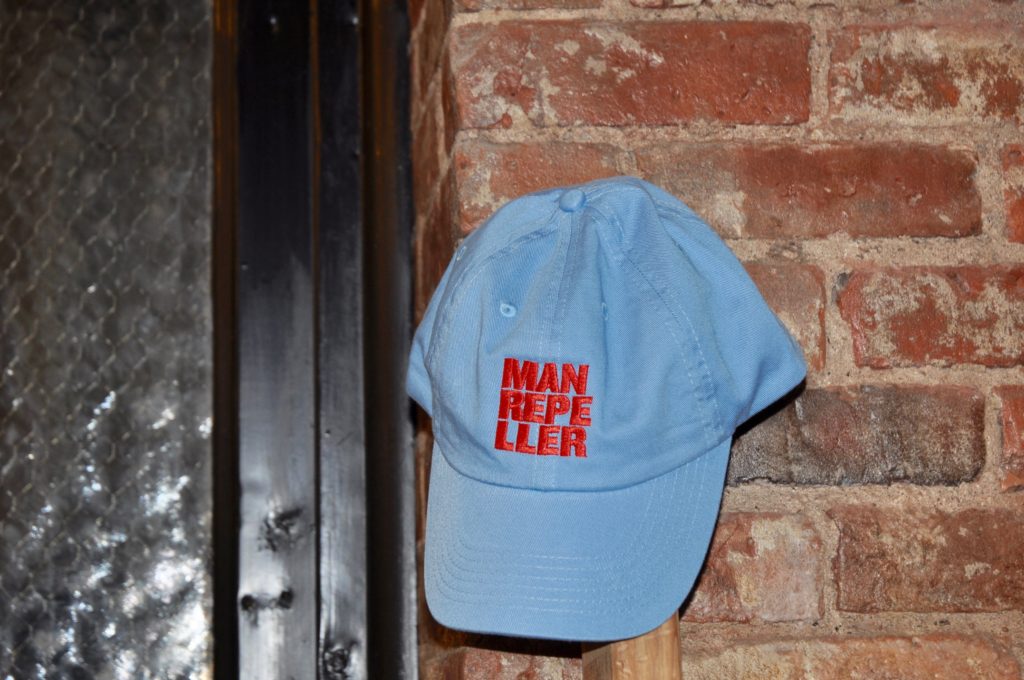 My initial statements at the start of this post may have been slightly dramatic. If you actually cannot swing by this weekend, this crazy cool pop-up will be open from Friday – Sunday for the entire month of March. I will be cheering on the USWNT with my family at the SHE BELIEVES CUP this weekend, but I will definitely be going to visit the #MRBAZAAR the following weekend.
DM me on INSTAGRAM or shoot me an email if you want to join me! We can grab a coffee, buy a book, charge our phones at the handy charging stations, & plan world domination. Let's make a day of it.
Stay fabulous –  fellow lamp lovers, Man Repellers, pop-up aficionados, etc.