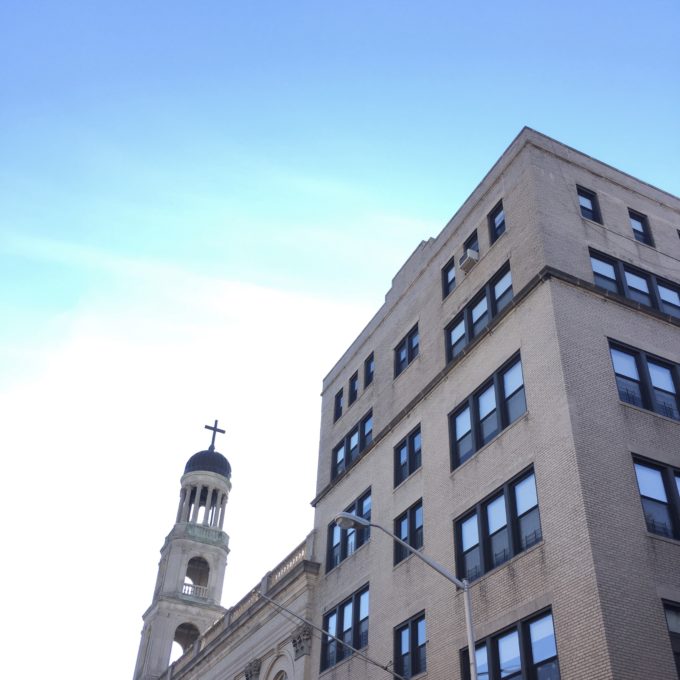 How happy I am that the Christmas season has arrived!
For the twenty-five days of December, I will be posting lists of special moments that I want to remember beyond the season. I am fascinated by how others spend their holidays, and I am grateful for a chance to record my own memories.
Christmas Season Part 1: December 1st – December 5th
New York City is shining this month. Lights are up on street posts & store windows, but the stands selling trees are my favorite additions. I keep walking by just to breathe in the lush smell of pine.
In an attempt to be more organized this year, I have already begun shopping for Christmas presents. I was excited to visit the J.Crew sample sale last week & find several gifts for people on my list.
My roommate & I decorated our apartment with twinkly lights, and it makes me happy whenever I walk into our home.
I had brunch, which rapidly turned into midday drinks, with my brother, sister, and brother-in-law over the weekend at our favorite hometown restaurant. We planned some of our upcoming events for when the whole family is home. Every year, I feel luckier & luckier to be part of this Cullen clan.
At work, our e-commerce team organizes a holiday potluck. Given my lack of cooking skills, I usually order buffalo wings from a local restaurant. For the second year in a row, they were a hit.
This Sunday, I had my first day alone for as long as I could remember. Despite my slight hangover, I walked around the neighborhood to find a bagel shop. I snapped the photo above as the church bells rang. "Every time a bell rings…"
What parts of the holiday season are you most excited for?