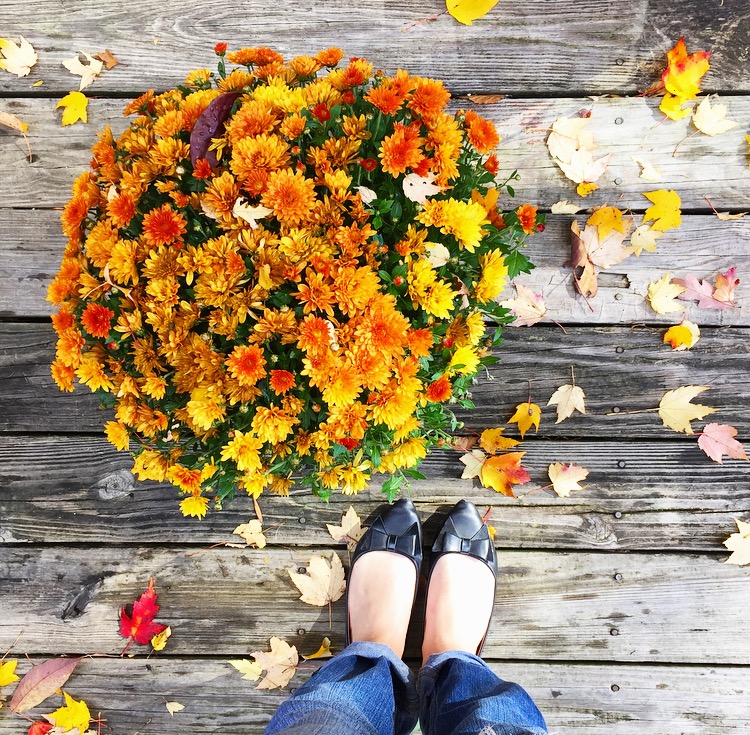 Photo via INSTAGRAM 
Fall is here!
I am doing my best to DRESS THE PART, as a result of the chillier weather. However, this season is about much more than combining a vest & pair of boots in a stylish manner. Since I mentioned it, for now, here are my FAVORITE PAIR OF BOOTS & my FAVORITE VEST this year!
 It seems like Christmas will be here before we know it, but I am determined to take advantage of this final week of Halloween festivities and next month's Thanksgiving preparations.
In case you are like me and take a little more time to define your plans, check out my list for inspiration for the next few weeks!
AUTUMN TO-DO LIST
Buy fresh apples for friends from a local market in New York City, since I definitely missed my opportunity to go apple picking at an orchard until next year…
Dress up in my best work-appropriate Halloween attire for our weekly theme day
Bring in colorful candy to share with my co-workers
Decorate my desk with minimal but cheerful fall decorations
Watch my favorite classic movies (Hocus Pocus & Halloweentown)
Finalize my Halloween costumes
Go to the Boston College football tailgate in costume, as this weekend's game is actually on Halloween (!!!)
Attend my sister's first annual Halloween party in Boston
Gather clothes to donate to a shelter
Spend one night only drinking hot apple cider & playing with new beauty products AKA everything GLOSSIER has ever made
Learn how to bake a pie but accept now that it will probably suck
Pick my Thanksgiving outfit early, in order to ensure it does not involve a pencil skirt of any kind
Find my turkey hat that I literally only wear on Thanksgiving
Go to the movies on a special cousin/sibling outing during our long weekend together
Write a list of all that I am thankful for
What is on your autumn to-do list? 
ERIN ★
#STYLESILIKE are meant to be shared.