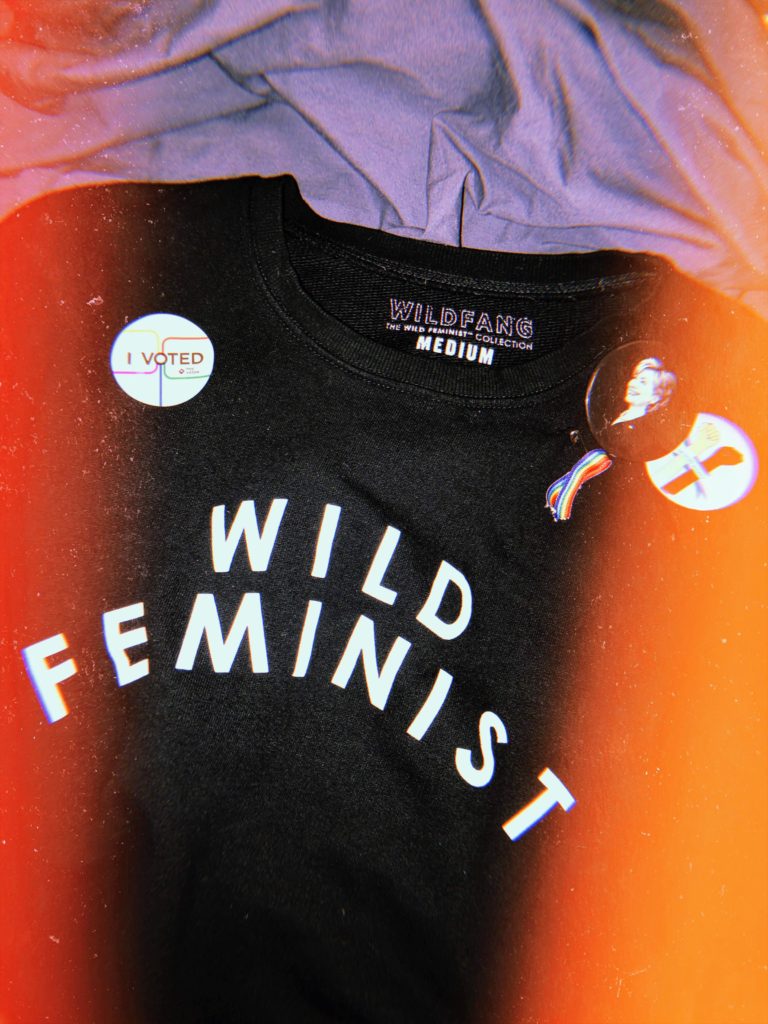 OCTOBER was busy, but as predicted, November has been even busier. One of the most inspiring parts of this month was witnessing the optimism surrounding the midterm elections. Voting in New York City was a rainy activity, but I felt filled with pride watching all of the folks standing in line patiently to cast their votes. I wore my WILD FEMINIST SWEATSHIRT & I carried my rainbow umbrella to the polls. For dinner, Steph & I stopped by Shake Shack & they were offering free fries to any person who had voted that day. Watching the results for diverse, qualified, caring candidates pour in that night was, by far, the best part of the day.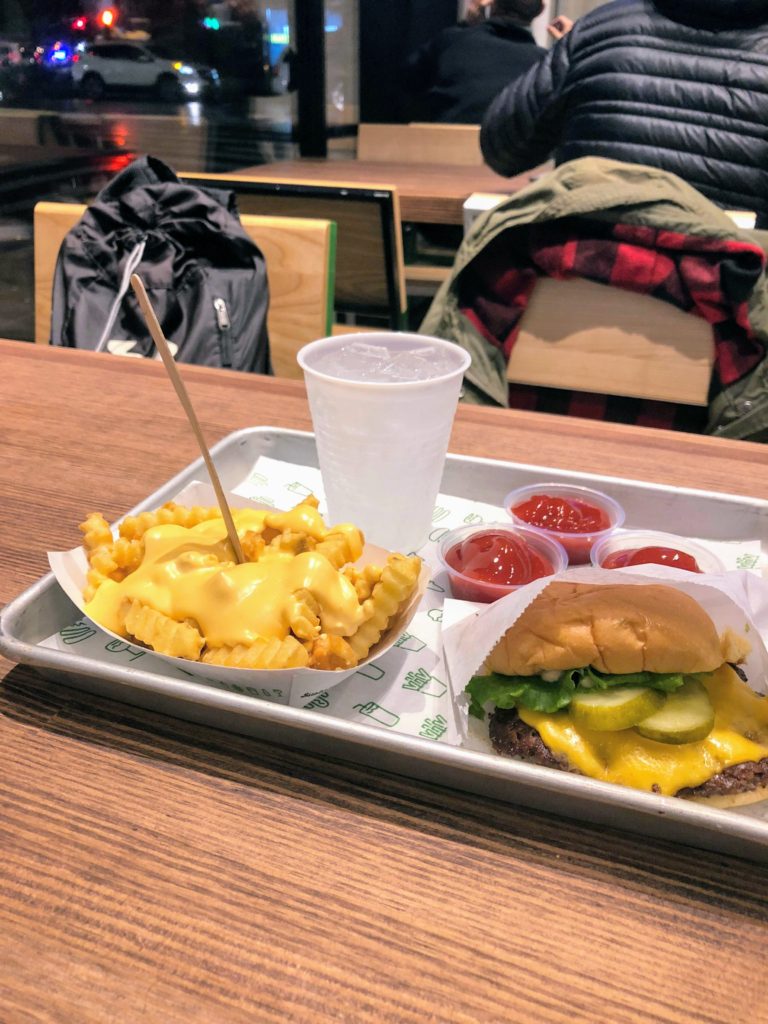 Visiting CHILLHOUSE twice in one day was a first for me. I love this space & the people that gather there, as I previously mentioned HERE. My first visit was at 8:30 AM for Matcha Mornings, hosted by CYNDI, for her interview with HOLLY THAGGARD, CEO of cult brand, SUPERGOOP. While I have heard about this sunscreen-focused business, this was my first time deep diving into their business model. My main takeaways from Holly – be passionate about what you personally care about most (for her – it is sunscreen), wear SPF every single day, & be nice to everybody you encounter.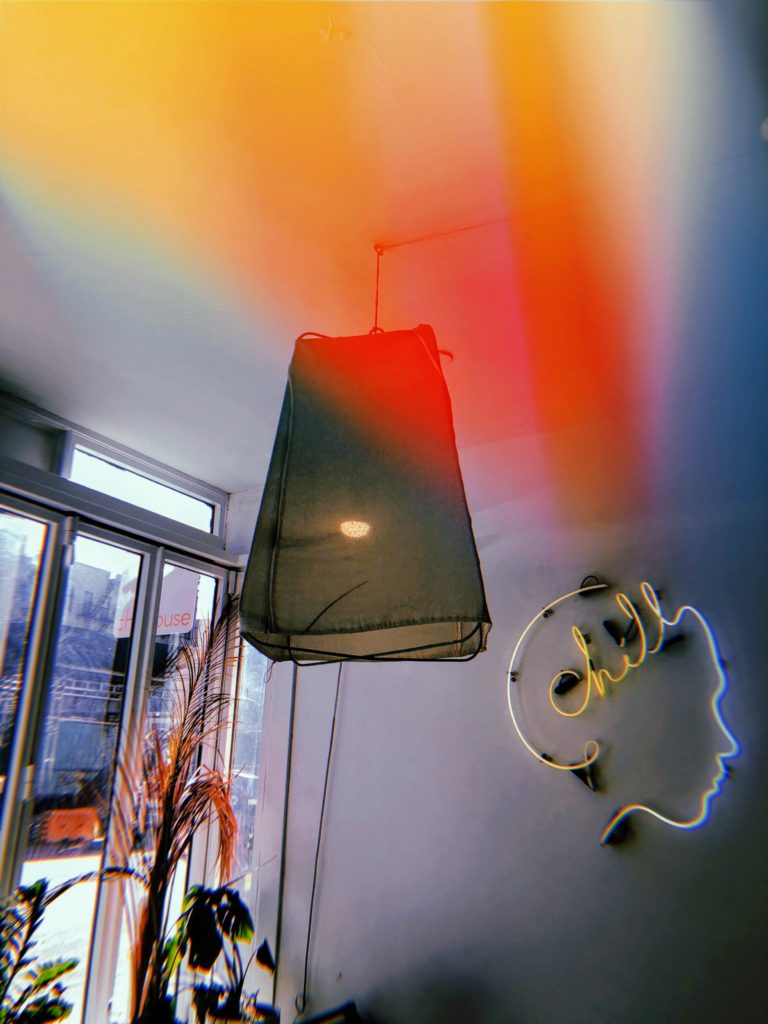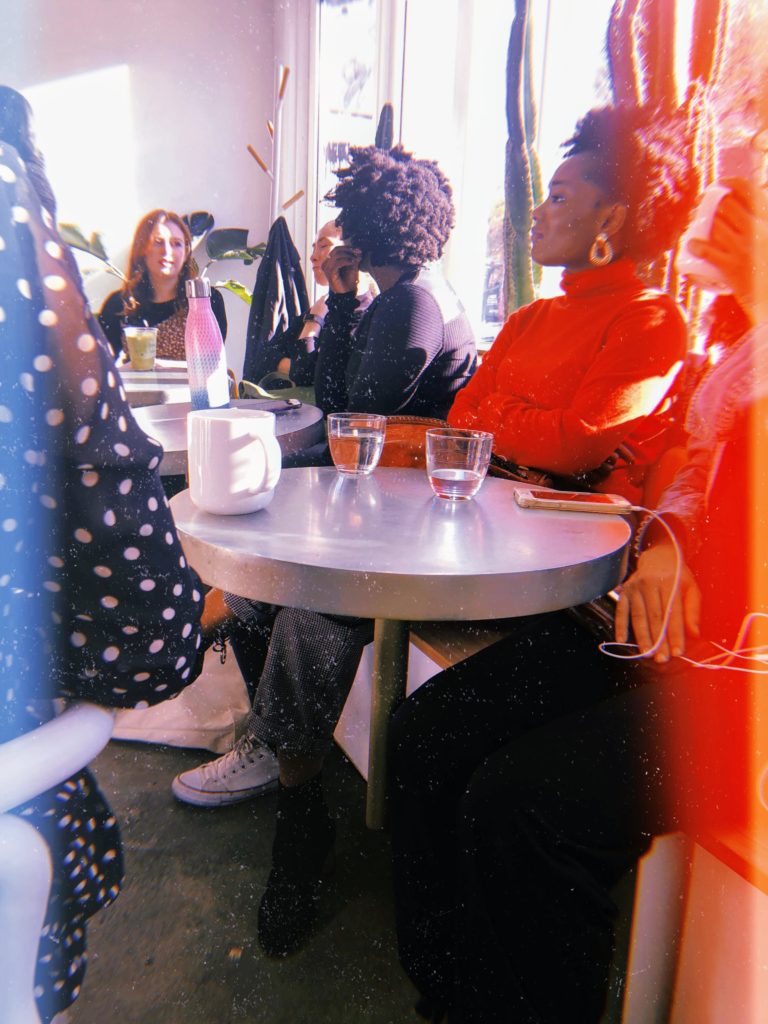 My second visit later that day was for a health panel hosted by MOLESKINE to celebrate their new WELLNESS JOURNAL. They gifted us all a copy & I cannot wait to use it, as it focuses on Goals, Health, Fitness, & Diet. I sincerely appreciate the efforts that the CHILLHOUSE team & their partners puts into making guests feel pampered. After a quick massage & a JINSoon manicure, I was ready to relax & listen to the panelists –CYNDI, BROOKE DANIELSON, fashion & lifestyle director of Shape, & SARAH LEVEY, founder & CEO of Y7 Studio. I loved listening to all three of these New York women discuss their healthiest habits, their occasional vices, & their methods for managing stress.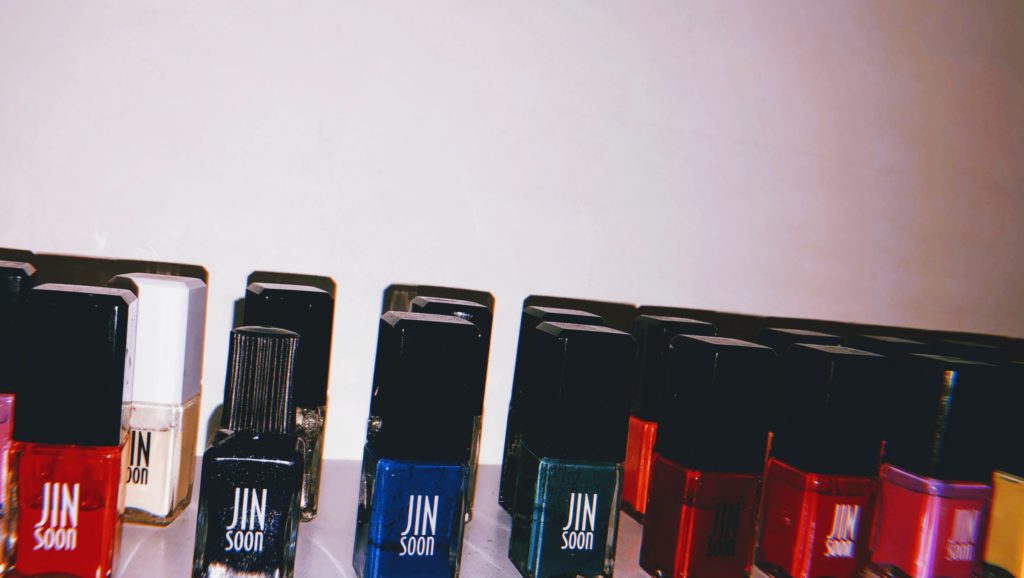 After a non-stop weekend in Boston for the BC vs. Clemson game, the second week of November started off strong with the FILSON opening party, celebrating their impressive new store in Union Square. I checked out the space, which offers all the comfortable, rugged outdoor wear this Seattle-based brand is known for. The event itself had a live band & delicious bites, such as chili with homemade cornbread for guests.  Check out this interesting ARTICLE about their space, which explains how they transported a 160 year old barn to New York City to create the infrastructure of their store.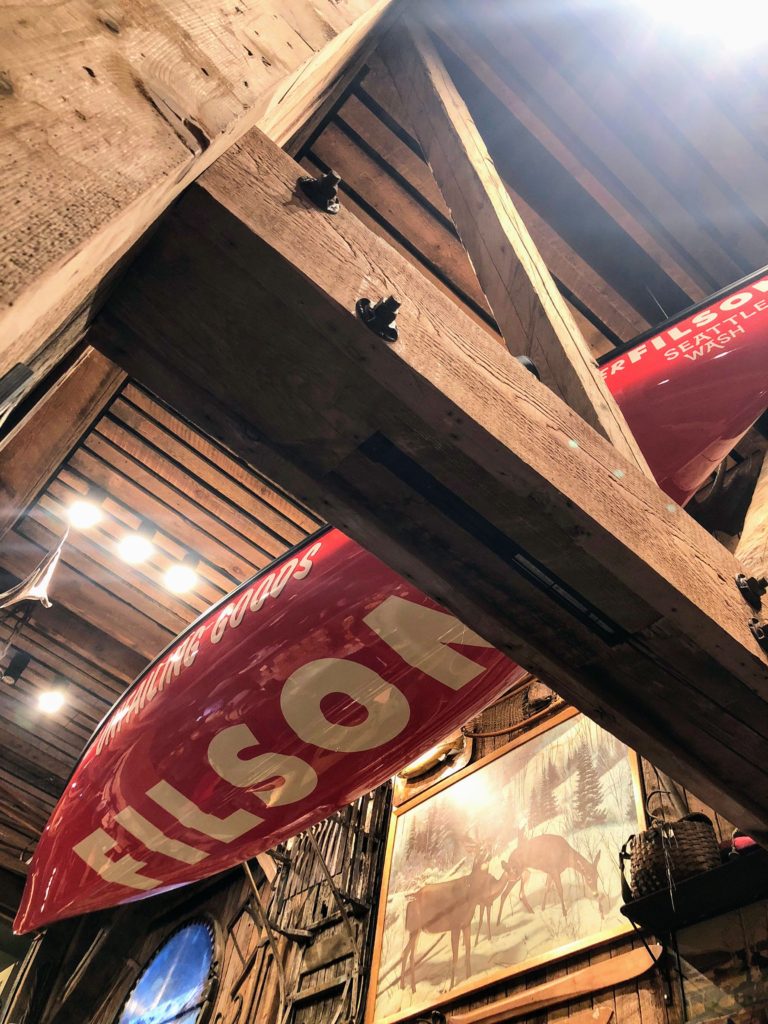 The next day I met a group of friends at PAUL & JIMMY'S  – a chance to gather together & enjoy delicious pasta. My dish of homemade gnocchi baked with tomato sauce & ricotta was divine. I have recommended this restaurant to anyone I have encountered this week.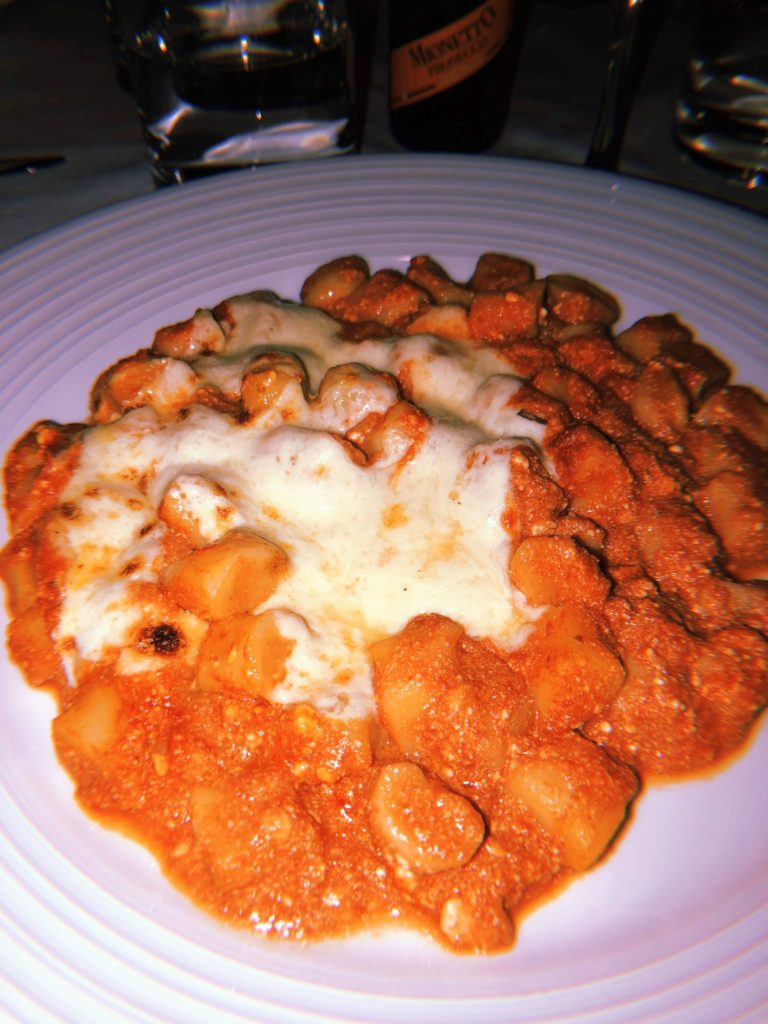 On Thursday, I popped over to the new GLAM & GO at LUMINARY for an express blow-out. Given that it was an actual snowstorm, I am impressed at how put together the space looked on its opening day. I hopped on the subway in the inclement weather & headed to BERGDORF'S for a wellness panel with GRETCHEN RUBIN, a modern expert on happiness, health, & habits. I have recommended her books & her podcast in a PREVIOUS POST. It was a surreal experience to hear her speak in New York City; her candid commentary on human nature fascinates me. I stopped by to shake her hand after her talk & I was excited to share how happy her work makes me. I was even happier to realize she is as warm in person as she seems online/in books. If you are looking to kickstart your holiday cheer, BERGDORF'S is a wonderland from the windows to the floor displays.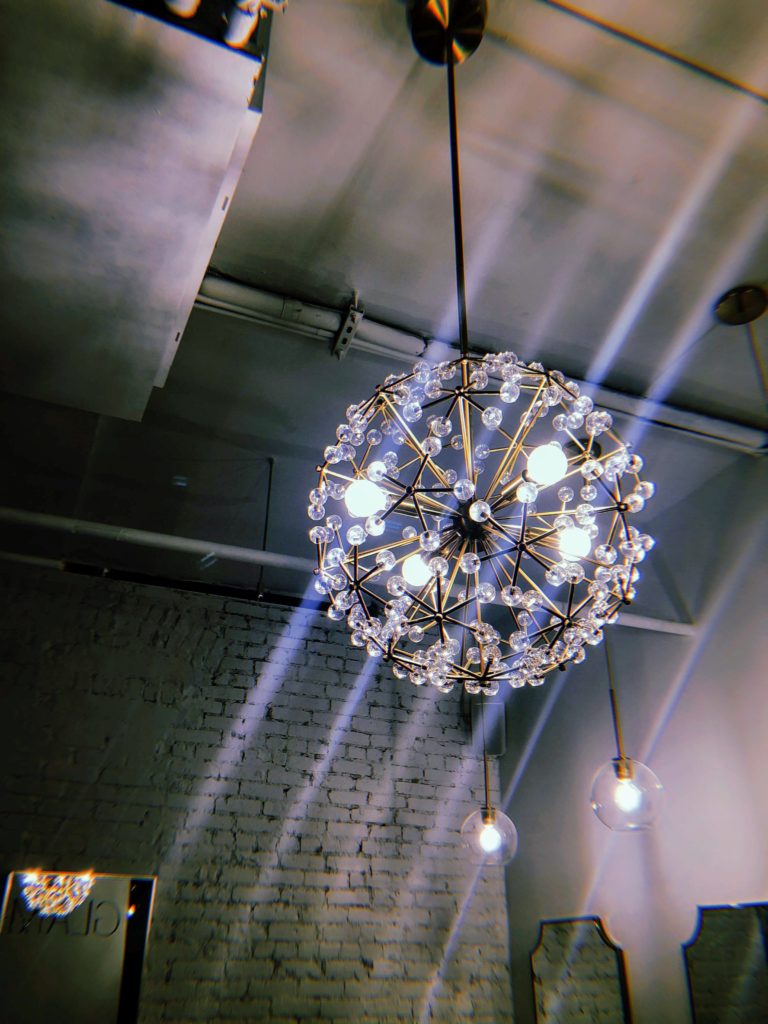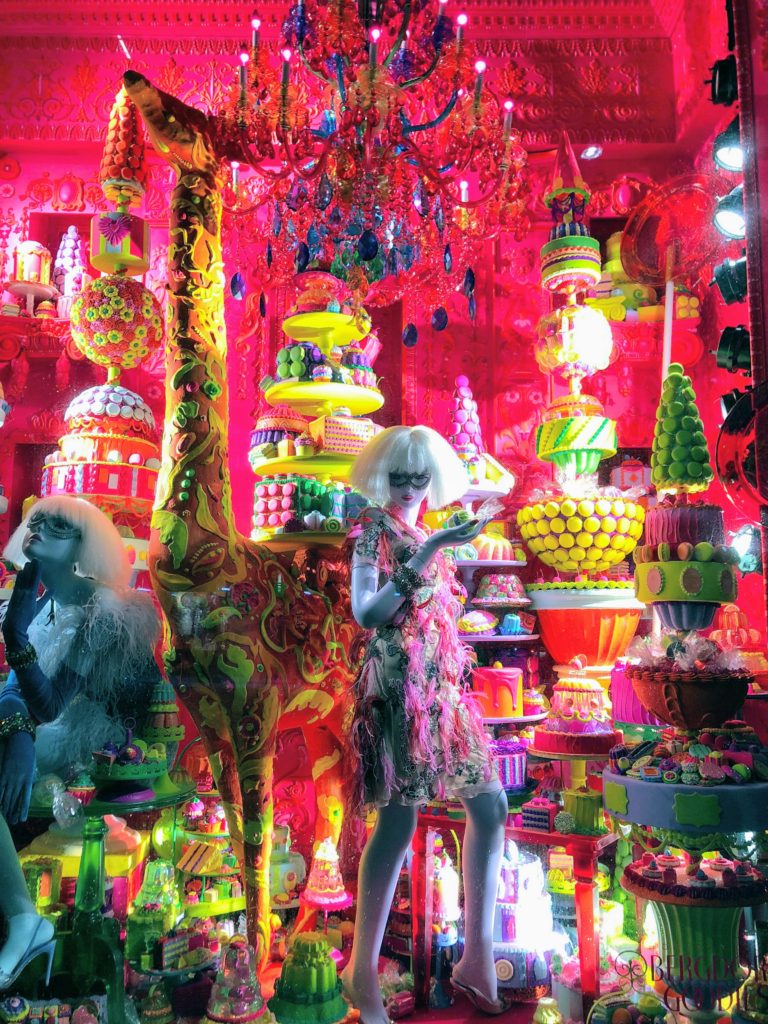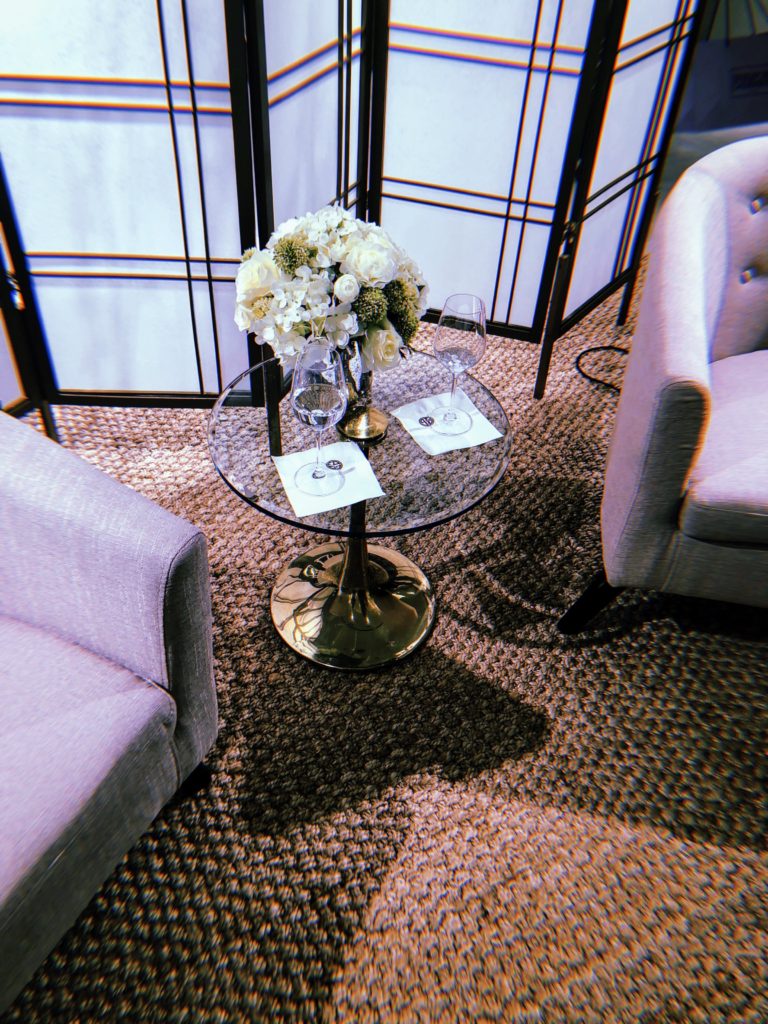 This past weekend was spent with lots of friends & family. We spent a lot of time laughing, drinking, & eating. On a final note – that CHILLHOUSE manicure I mentioned –  it was by far the best polish manicure I have ever received. Over a week had passed when I snapped this picture. There was not a single chip. I will be prepping more gift guides & holiday picks this week. Spoiler alert – CHILLHOUSE will be featured.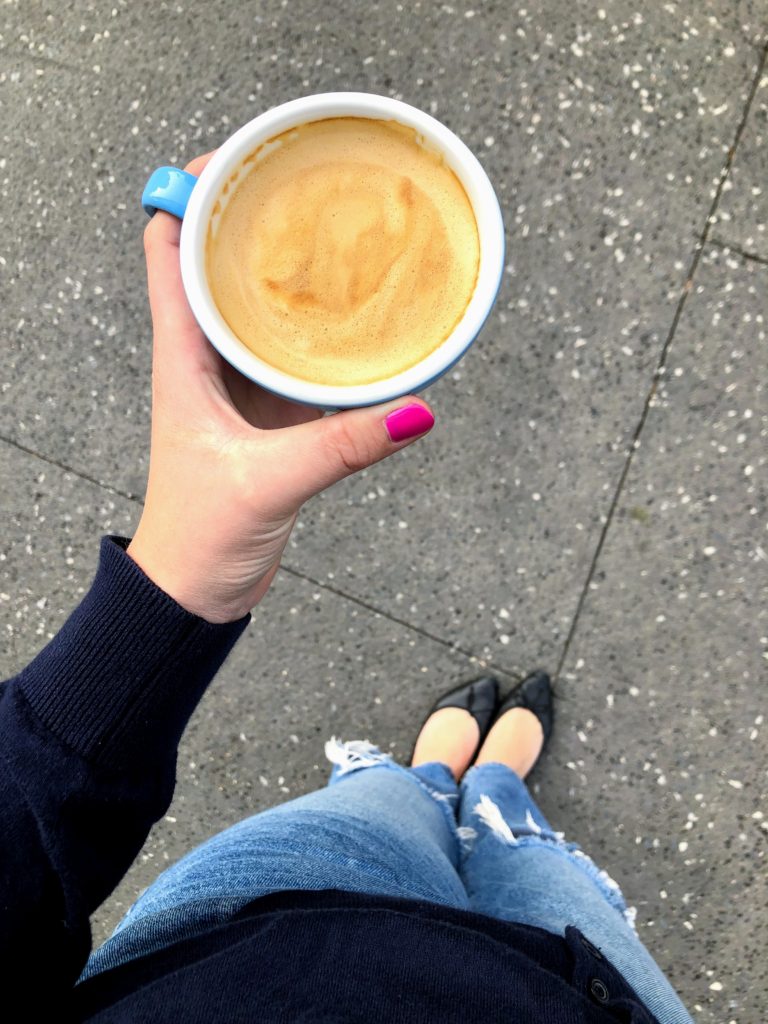 Xx,
Erin
CHECK OUT MY PREVIOUS NEW YORK CITY RECAPS HERE! 1 | 2 | 3 | 4 | 5  | 6 | 7