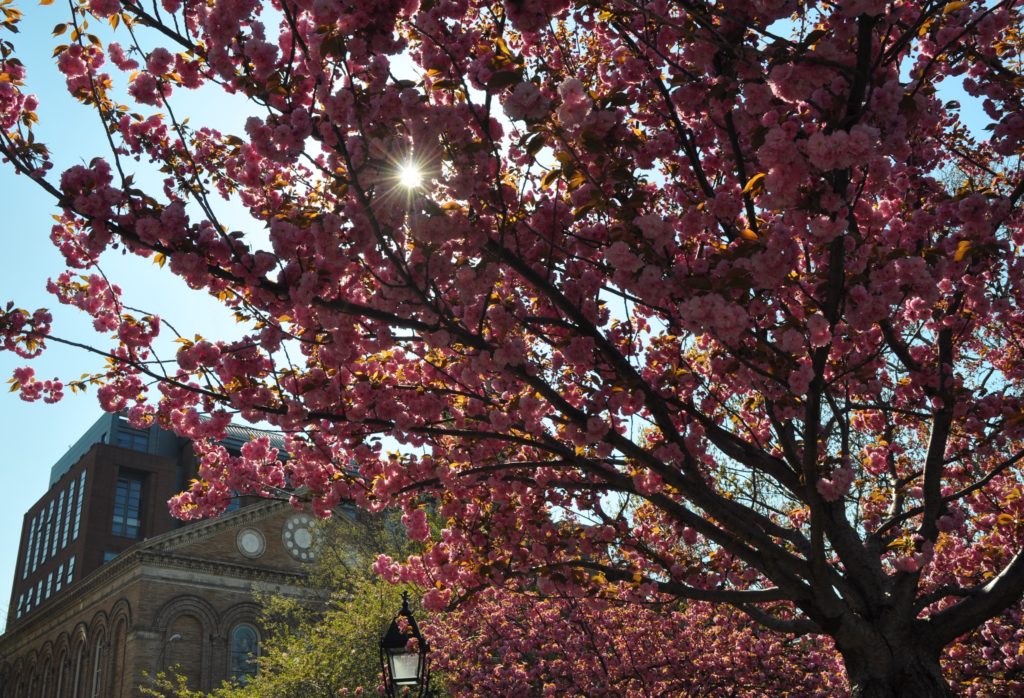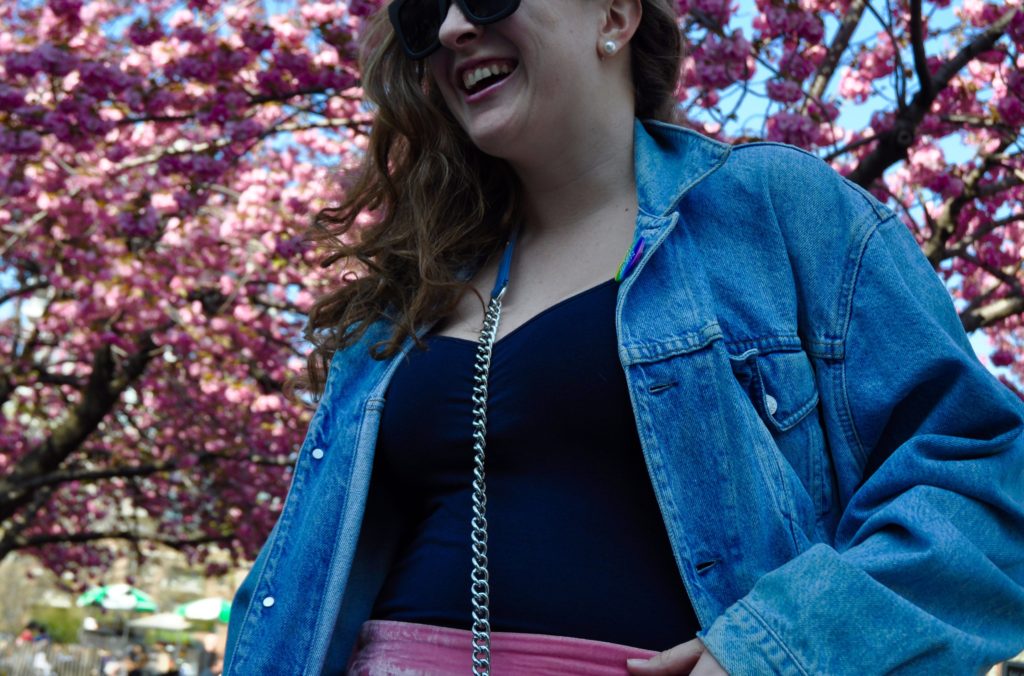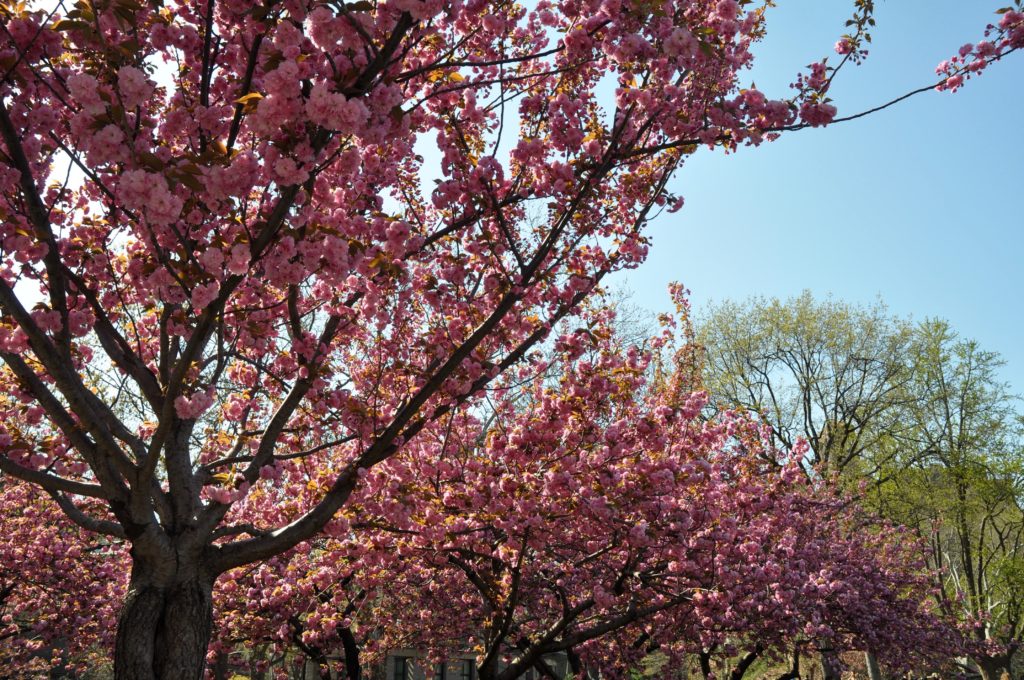 What a joy it was to wake up in Boston today!
My brother, Sean, my parents, & I are here to celebrate both my mother & my sister, Mary Kate. It is MK's first Mother's Day! My nephew, LUKE, has proven my previous hypothesis; he is the sweetest child ever. I am in New England for the weekend with family. If you are in New York, it will likely be the last moment of magnolia petals falling to the ground. The fragile pink fragments of blooming trees are filling the streets & sidewalks.  I urge you, wherever you are, to take time by yourself or with loved ones & go outdoors this weekend. Last year, I begrudged the fact that I did not really take advantage of a New York City springtime. In contrast this year, I tried to take every opportunity I could to be outside, searching for the sun & pops of pink.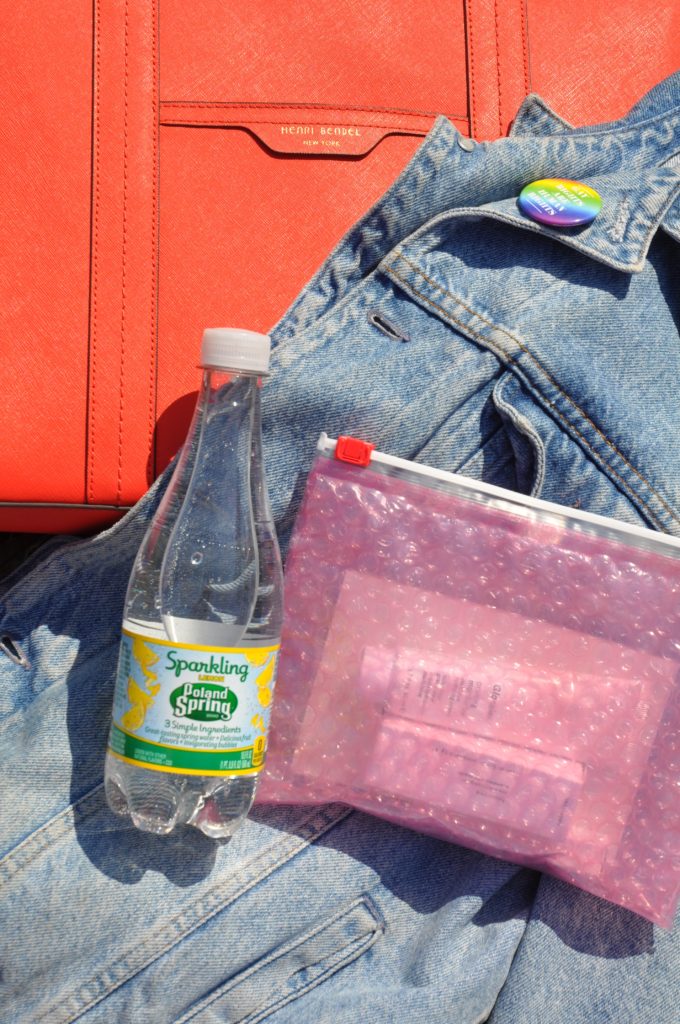 As I mentioned in my last NEW YORK CITY RECAP, Steph & I headed to Washington Square Park during a late April afternoon. My pink velvet pants were a winter purchase, but with their blush color, I am wearing them into spring. I love THIS SIMILAR PAIR from A.L.C. I asked Steph to snap pictures near the bunch of magnolia trees that had just burst into full bloom. My bag from Henri Bendel (pictured above) is super helpful for carrying my computer around town. THIS TOTE in the same bright orange would easily fit my laptop, my Glossier pouches, my drinks, etc.
OUTFIT DETAILS
Pants (SIMILAR) | Jacket (SIMILAR) | Tank (SIMILAR) | Computer Bag (SIMILAR) | Purse (SIMILAR) | SUNGLASSES (SIMILAR)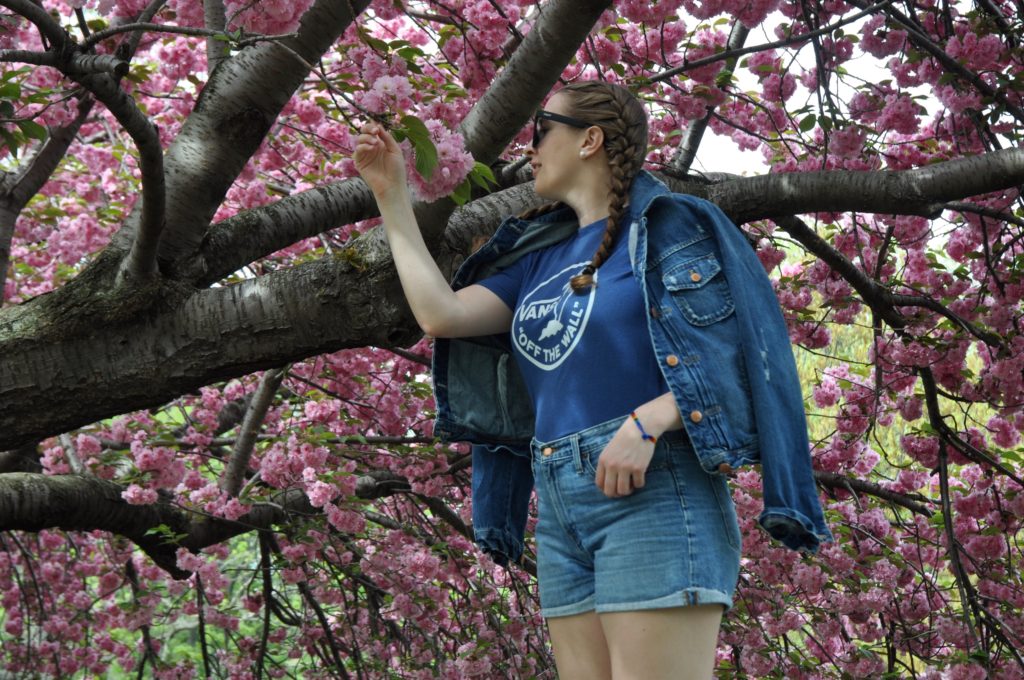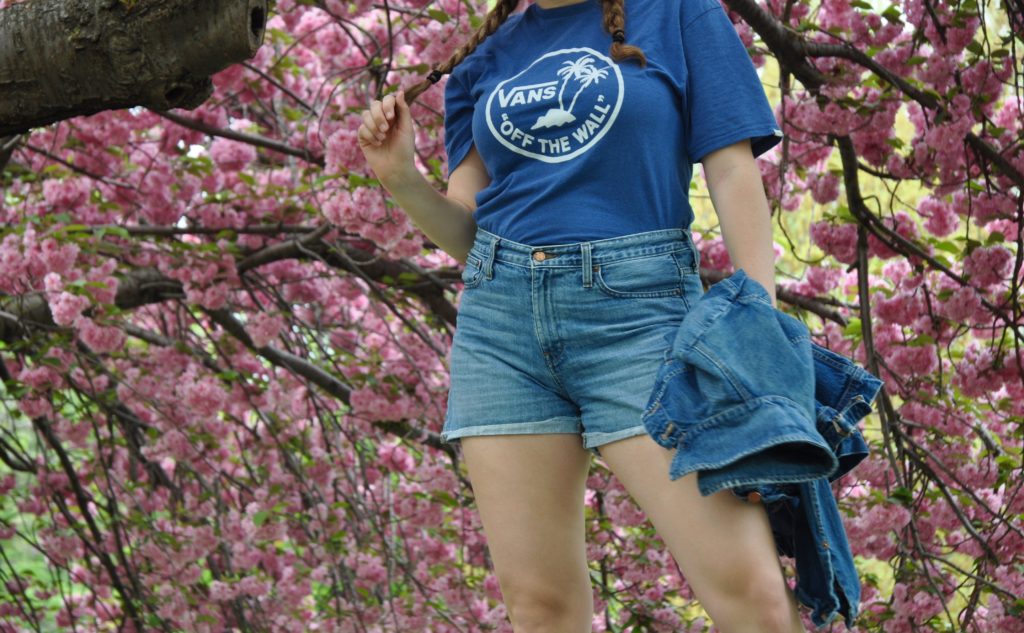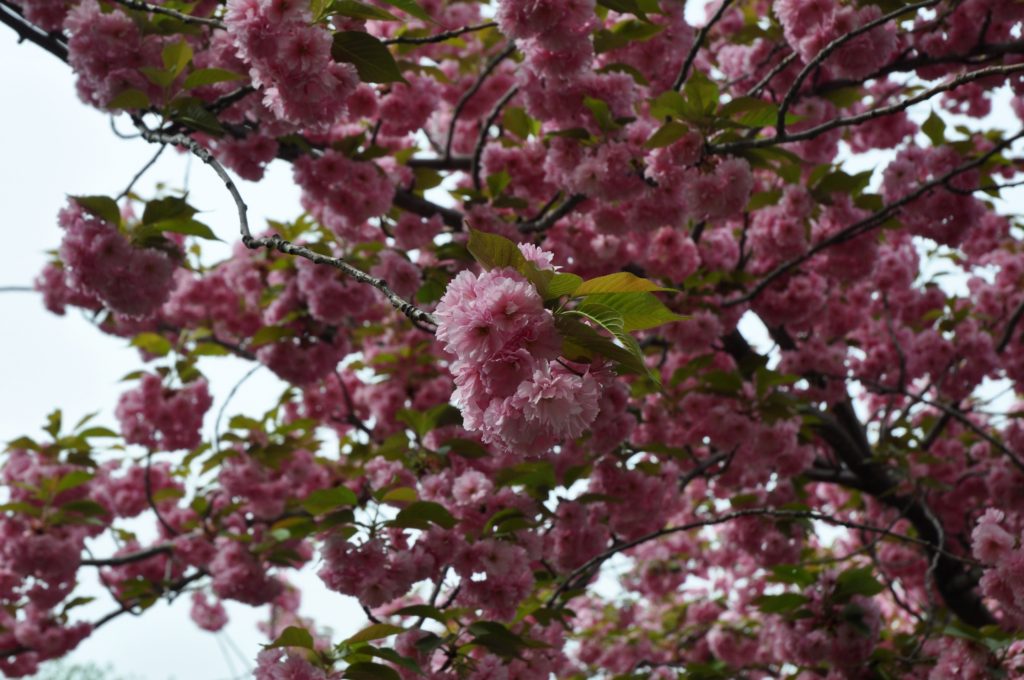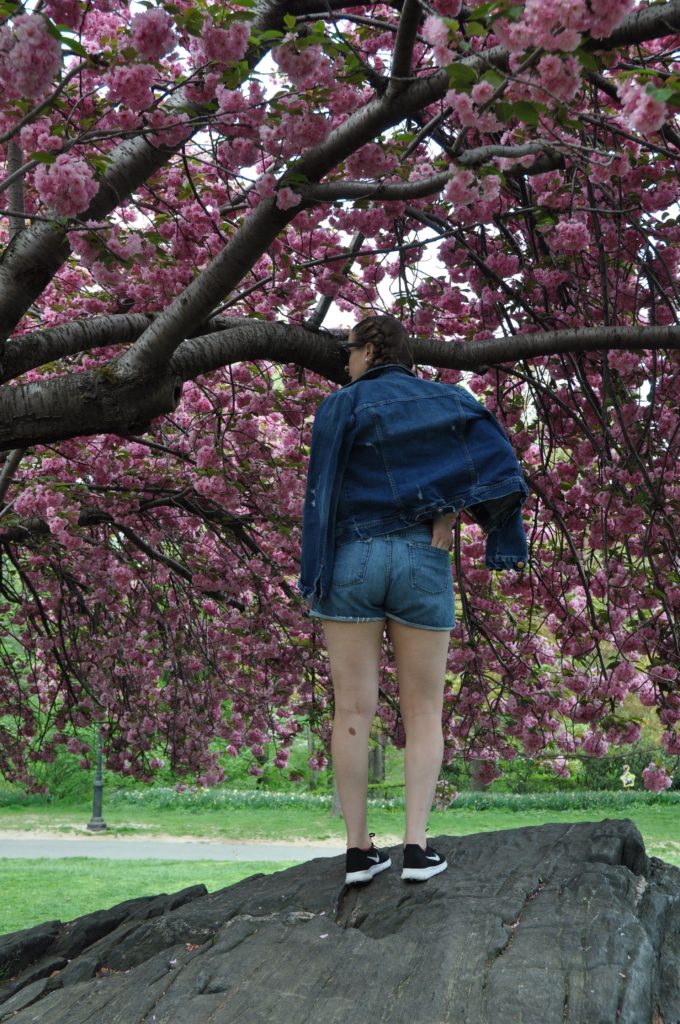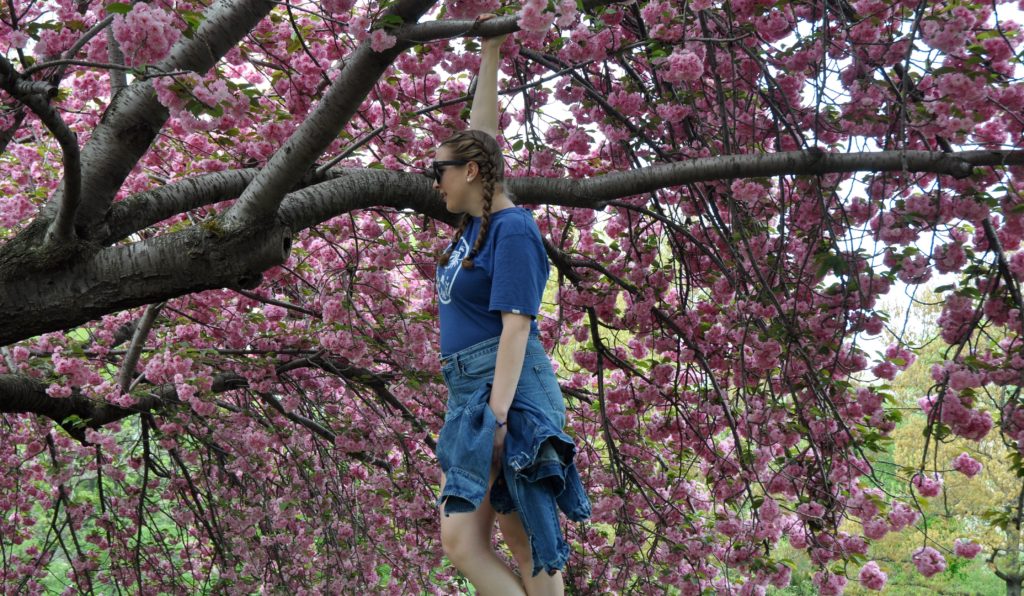 Last weekend, a big group headed to Central Park for STEPH'S BIRTHDAY. We laid in the grass & tossed a frisbee before Steph shot my look. I will be sharing more photos from this day soon. I loved this tomboy look contrasted against the bright pink trees. Each season J.Crew has a solid pair of slightly high waisted shorts. THIS YEAR'S VERSION is almost identical but slightly darker. If you are in the market for an extra comfortable pair of sneakers, check out THESE NIKE FLYKNITS. I received mine for Christmas & I have worn them almost every week since. They are especially good for days with lots of walking.
OUTFIT DETAILS
Shorts (SIMILAR) | Jacket (SIMILAR) | Shirt (SIMILAR) | Sneakers (SIMILAR) | SUNGLASSES (SIMILAR)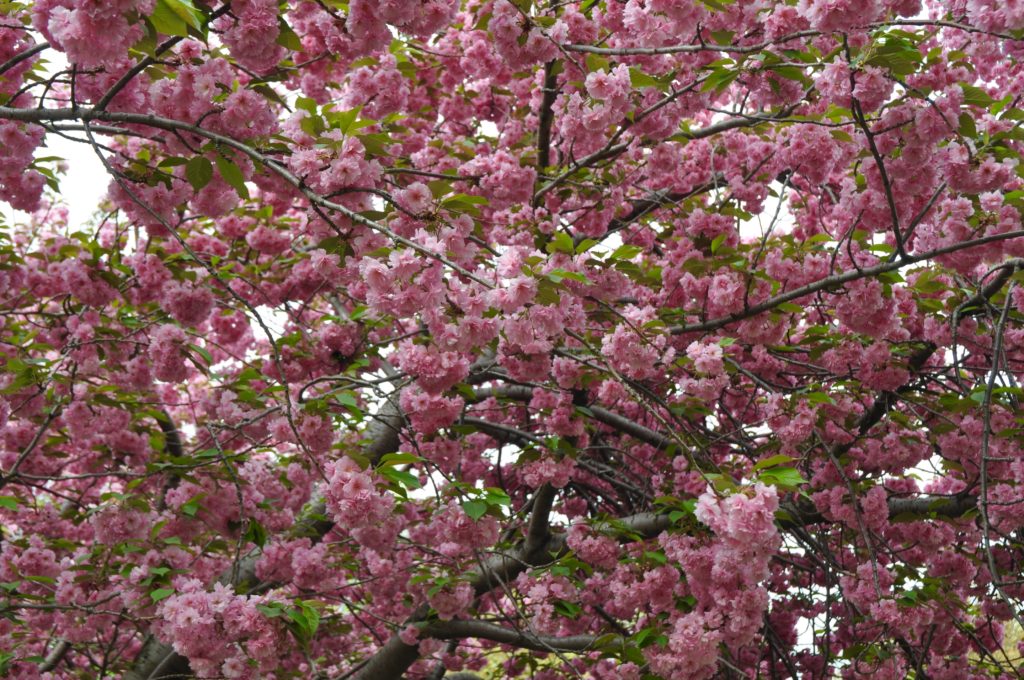 As the lush green leaves replace the fleeting pink blooms, check out a few more pink picks for this spring & summer.

A happy weekend to all celebrating their mothers & mother figures!
Xx,
Erin