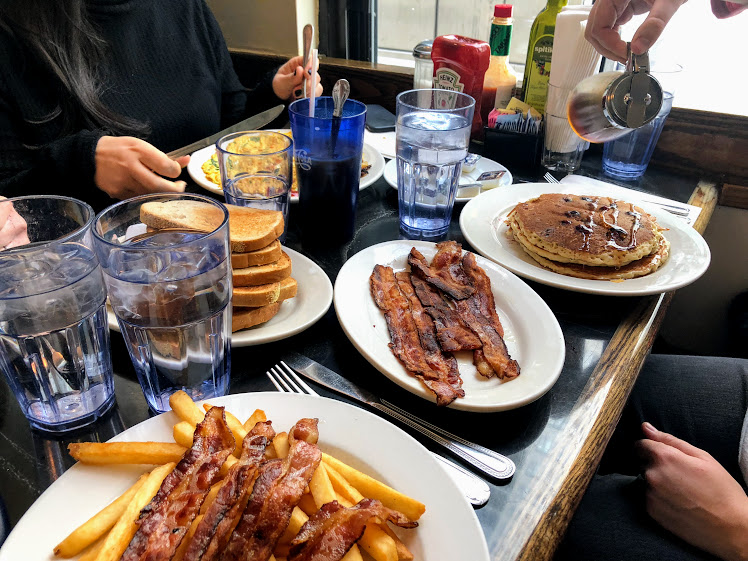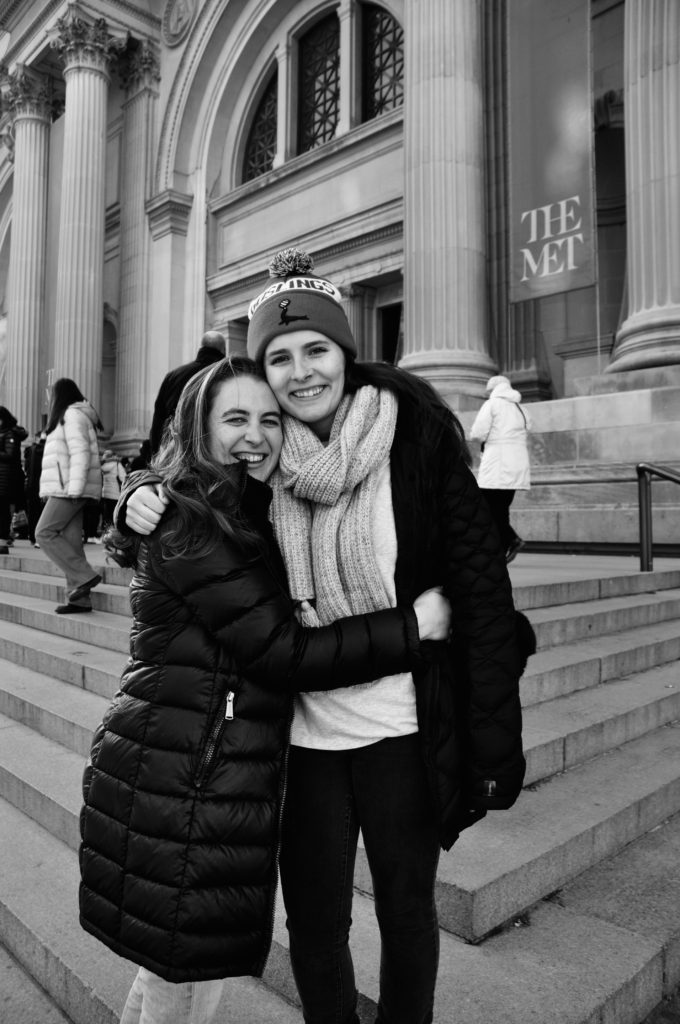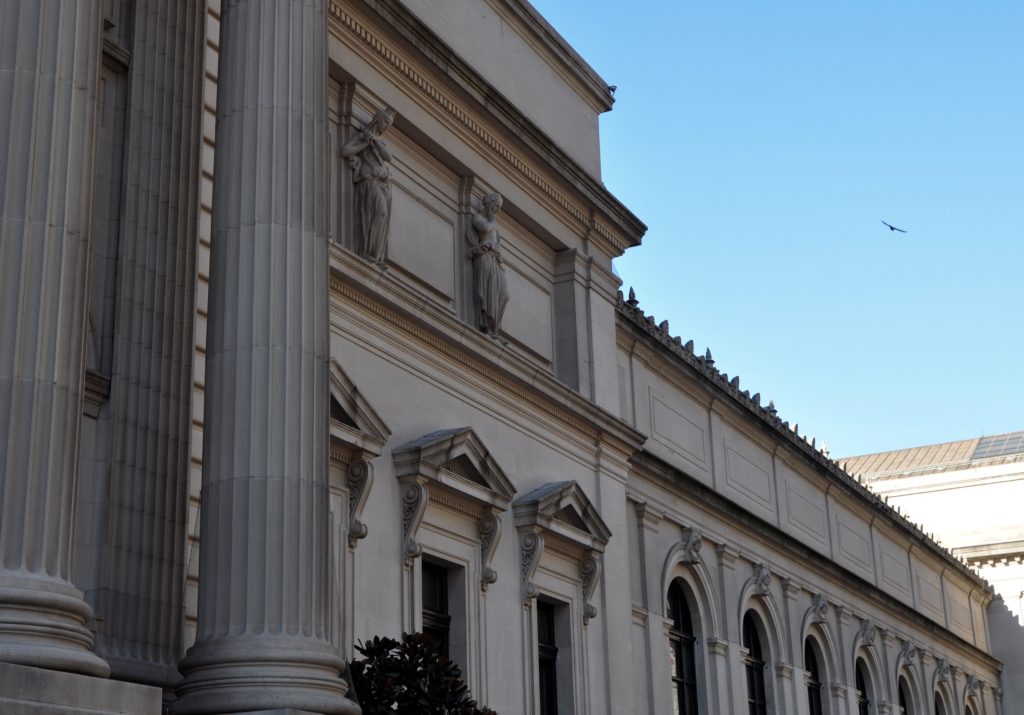 A big, huge, warm welcome back to THE NEW BLOG.
I am feeling inspired to create more; I hope it shows! I am incorporating a weekly series about what I am up to in New York City. In its own right, New York is one of the most entertaining, diverse, & engaging cities in the world. As such, I am reminding myself, partially through this weekly recap, to take advantage of as much as I can while I am in the city.
Additionally, due to my work as a blogger, I am often invited to industry events, celebrations, & meet-ups. As much as I would like to devote an entire post to every single event I attend, it is just not feasible. Hopefully, this series will give me a proper way to highlight the details & stories that make each week different than the next.
NEW YORK CITY || NO.1 
I attended FOHR CARD University on Wednesday. This information series for influencers is extremely helpful. The FOHR CARD team invites their community to their office in Soho, pours drinks for all, & shares knowledge to educate content creators. In addition to learning, I always make new connections. This was super helpful right before Fashion Week. Steph came with me to the event. Her presence alone motivates me to build my business. If you are a blogger looking to grow your platform & connect with brands, check them out! Drop me an email if you need any further information. I would be happy to help.
The next night, my roommate, Marguerite, invited me to an event for a mutual friend. I will be totally upfront; we both thought we were going to a gallery opening. Instead, we showed up to a chic brownstone. Rather than viewing art, our friend & his colleague were crowd-souring feedback on their latest venture dedicated to art education. At this time, the project is being defined, but I hope to share more soon. As a relative novice in that world, it was fascinating to hear others discuss their connections to prevalent artists, their favorite pieces, & their introductions to art in general. The plentiful supply of Veuve Cliquot didn't hurt.
A birthday dinner for DANIELE was the perfect way to kick off the weekend. Our friends from from Boston College gathered at SERENATA in Chelsea to toast to our strong, loving, kind friend. The service was excellent, especially considering it was a big group. We all split the guacamole & I personally loved the passion fruit frozen margaritas enough to recommend SERENATA to any & all looking for a solid Mexican meal in the city. Daniele, thank you for giving us a chance to gather together to celebrate you!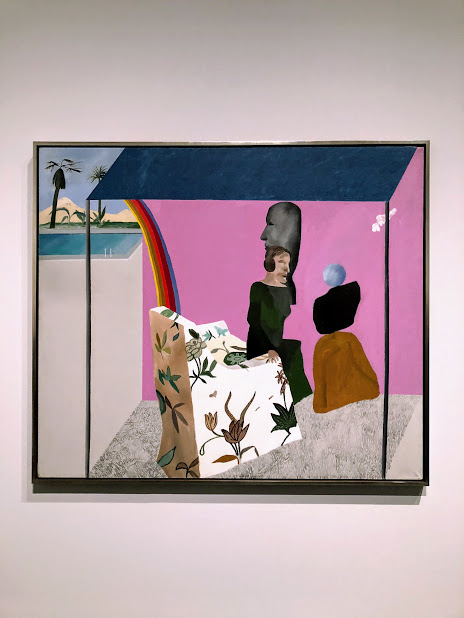 MY FAVORITE PAINTING
Steph's mom was in town for the weekend, so we all met on Saturday morning at GRACIE'S ON 2ND. Hailing from New Jersey originally, I appreciate a good diner breakfast, especially when it is both delicious & affordable. This will be a go-to neighborhood spot when I am in the Upper East Side with Steph & Christina.
I visited THE MET for only the second time after we finished eating. I am ashamed it has taken me this long to return. My main interest before arrival was the DAVID HOCKNEY EXHIBIT. At the art event I attended on Thursday, a woman's thought struck me. She said, "THE HOCKNEY EXHIBIT is a once in a lifetime. This group of paintings will NEVER be together again." Something about her saying that clicked for me.
The exhibit was fascinating, as it reflect the wide span of Hockney's artistic journey. I appreciated his early paintings infused with quirky symbols & secretly subversive messages. He often painted/photographed family & friends; that always resonates with me. He injects rainbows & bright colors in various ways. If you follow me on INSTAGRAM, I will be sharing even more pieces from the exhibit there tonight. If you are in New York, these works will be on display until February 25th. Do not miss it.
Till next week.
Xx,
Erin
PS – Is information about activities, restaurants, events, etc. happening around New York City helpful, interesting, and/or relevant to you? Please let me know in the comments!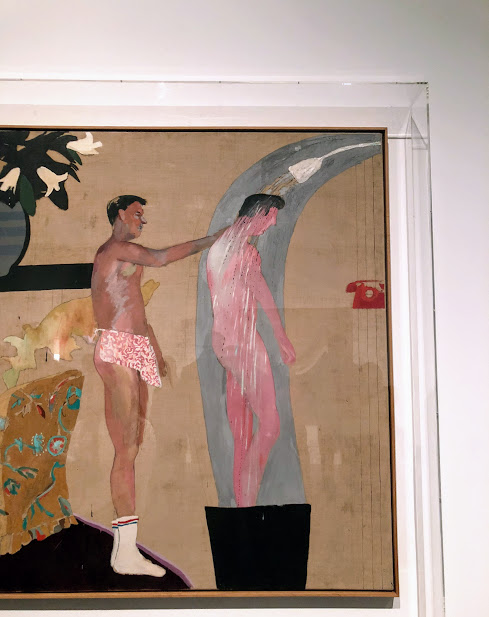 ANOTHER FAVORITE PIECE OF SOFT INTIMACY