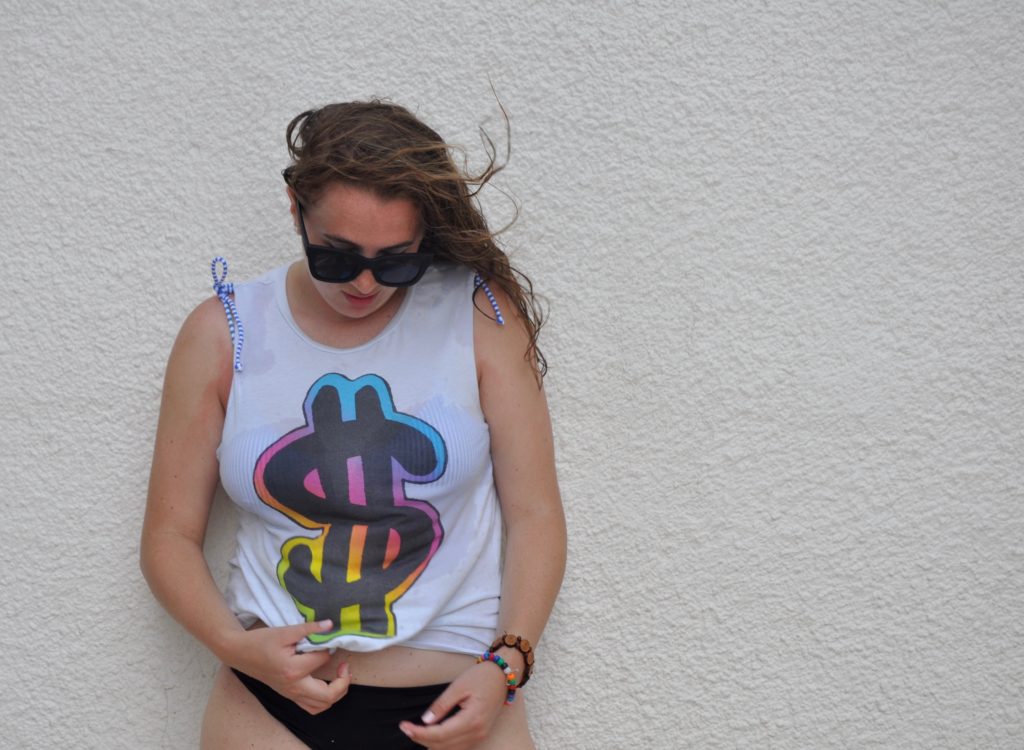 F21 Tank (SIMILAR, SIMILAR, SIMILAR) | Sunglasses (SAME PAIR IN MILLENIAL PINK) | Handmade Bracelet (SIMILAR) | BIRKENSTOCKS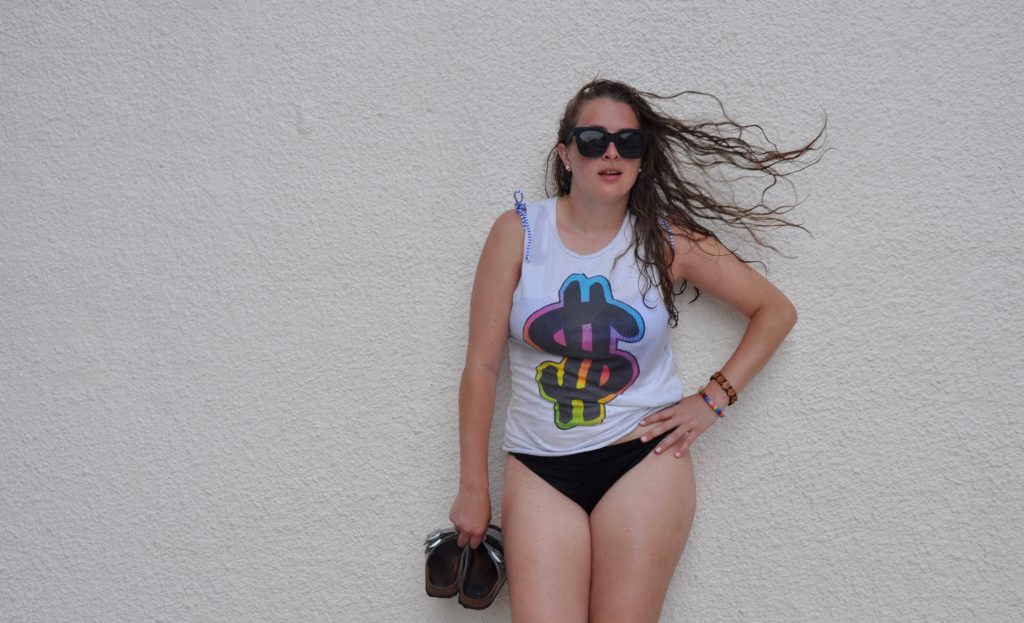 This week was full of both ups & downs, but I can feel motivation pulsing under my skin. I have been listing goals, improvements to my daily routine, & feeling like a boss. It is a wonder what exposure to new people, upcoming project opportunities, & a dynamite blow-out can do for your outlook. I am sharing five ways to create this mindset every day, but I would absolutely love to hear your feedback too!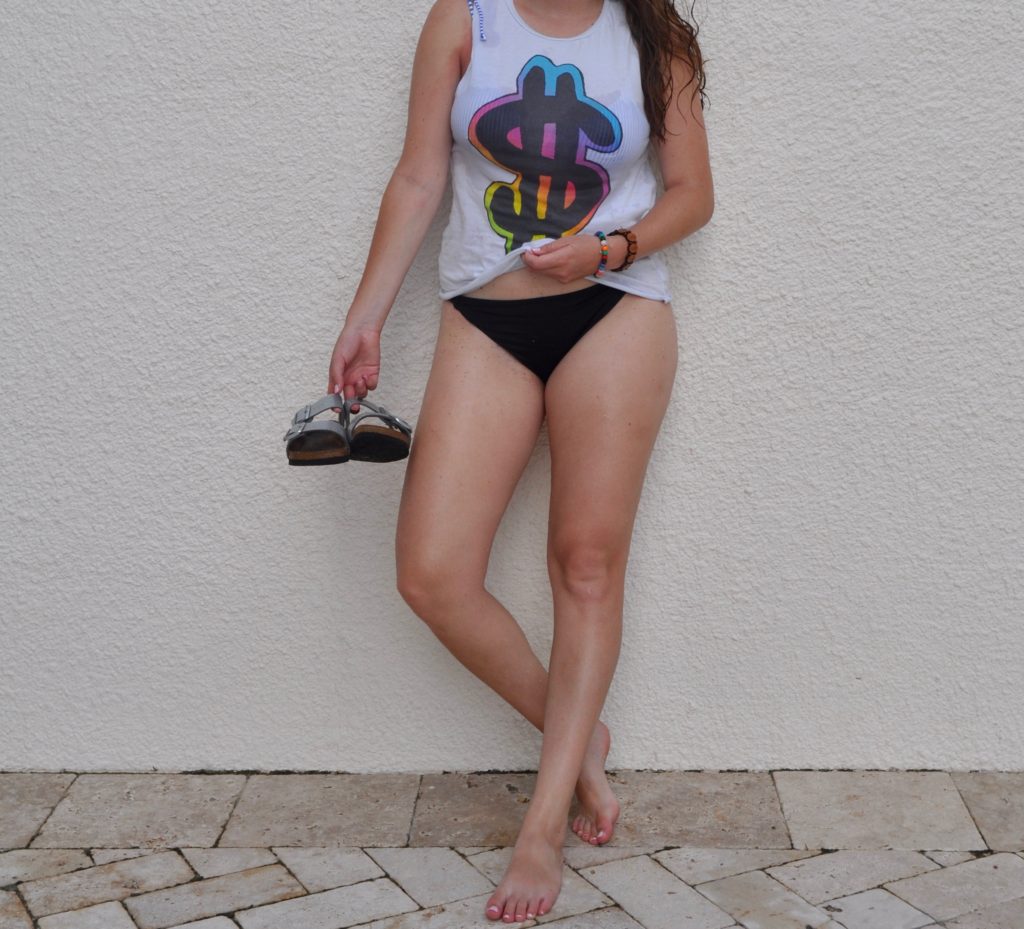 FIVE WAYS TO BE A BOSS 
#1 -Assemble your tools. I need my laptop, my camera, & my Moleskine notebook to feel prepared to map out my weekly goals. Because I respond well to visual motivation, I am seriously considering investing in this MONEY SIGN I-PHONE CASE. Ahem – "I PAY MY OWN BILLS."
#2 -Listen to songs by powerful women. My Power Playlist that never fails to get by heart beating includes Beyonce, Lady Gaga, Ke$ha, Indigo Girls, & Dixie Chicks.
#3 – Read books by powerful women. I have a stack next to my bed that I can always reference for inspiration. I will be sharing my full list of my favorite motivational reads by women on the blog soon!
#4 – Donate to a cause that supports women, such as PLANNED PARENTHOOD. Women will continue to rise in the world if we continue to support each other. Your commitment to empowering other women empowers us all.
#5 – Dress the part. I cannot put into words how strong I feel in a blazer, especially THE J.CREW REGENT BLAZER or my vintage Dior blazer. While I already owned THESE SUNGLASSES in black, I need the millenial pink pair now. Not only are they trendy, but they are a subtle nod to the belief that a woman can wear pink & still be a boss.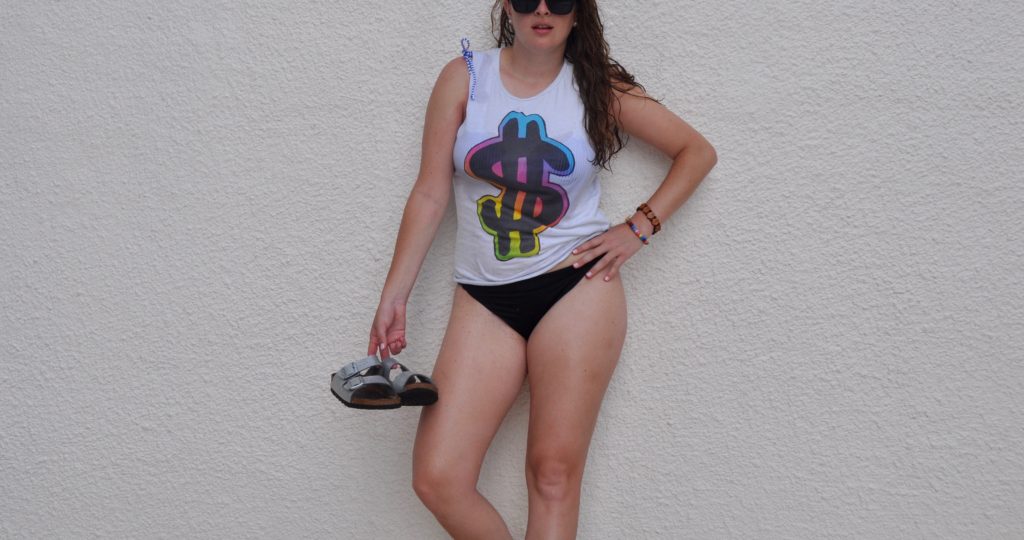 Start planning your goals for this coming week NOW & when Monday arrives, show up ready to accomplish them. I have absolute faith in the power of determined women.
What never fails to make you feel like a BO$$? Tell me in the comments!