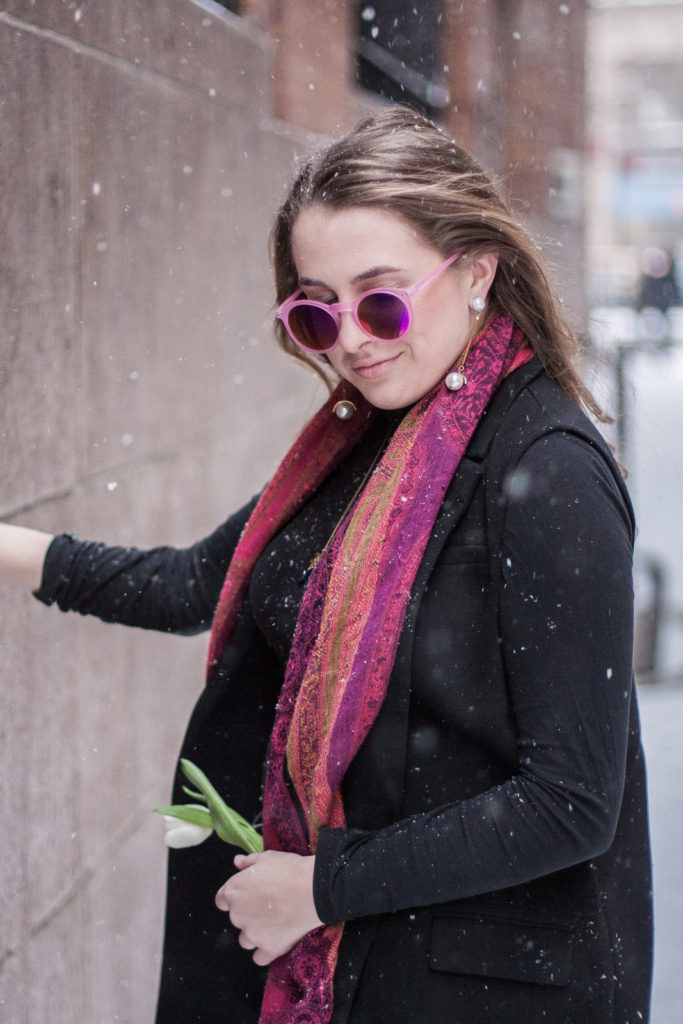 Outfit Details: Madewell Jeans (SIMILAR) | J.CREW TISSUE TURTLENECK (SIMILAR) | Banana Republic Vest (SIMILAR) | Sunglasses (SIMILAR | SIMILAR) | Chanel Necklace (SIMILAR) | Scarf (SIMILAR) | Vintage Earrings (SIMILAR)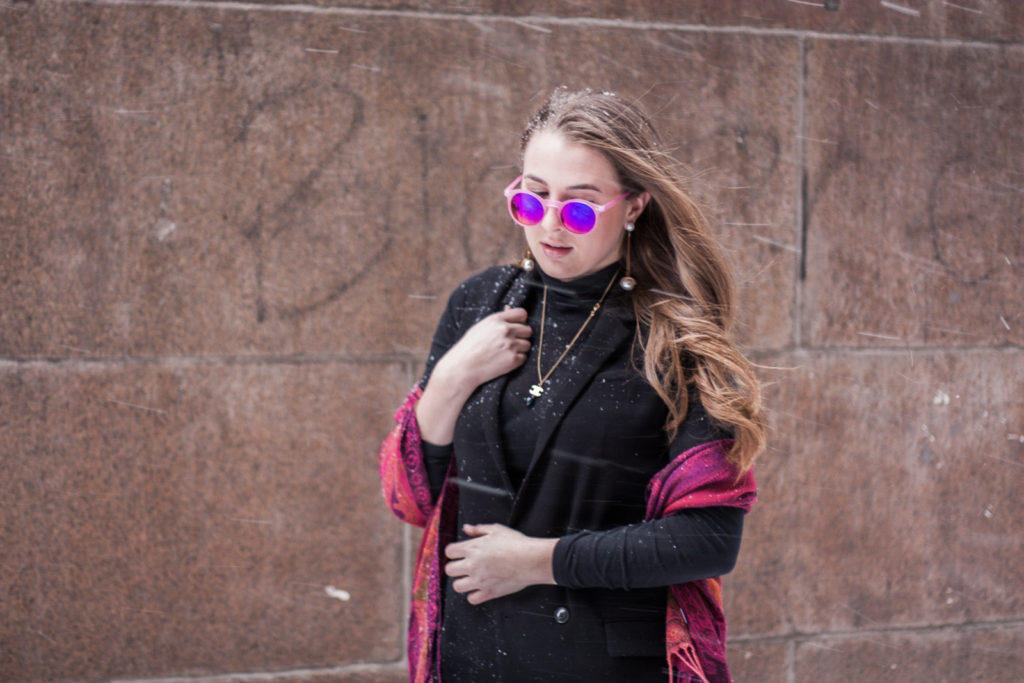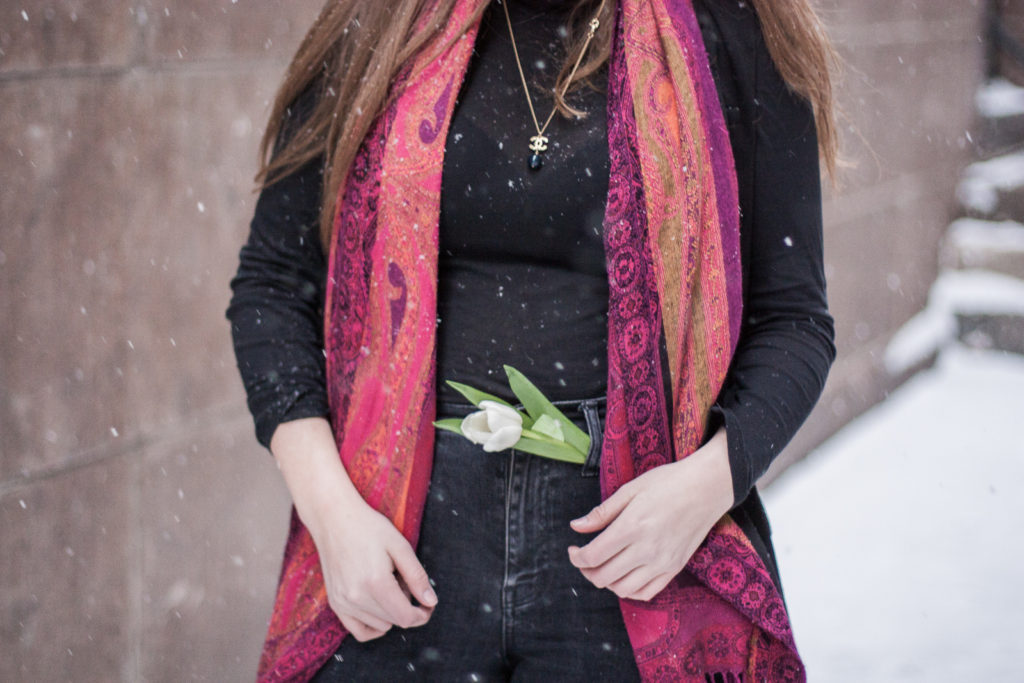 Can you consider yourself a New Yorker if you don't wear head to toe black at least once a week? I love the idea of a completely monochrome look, but I often end up reaching for pops of color at the last minute. ELENA shot these photos on a day of flurries during NYFW last year. She was unperturbed by the snow, capturing this outfit beautifully.
I could wax poetic about the value of a J.CREW TISSUE TURTLENECK, which I previously did HERE. They are light & thin, which means a chronic overheater like me can layer without worrying about melting in a meeting. With a variety of color options & an affordable price point, they are a good gift for others & yourself! As if you needed more convincing, TISSUE TURTLENECKS are 30% off with code SHOPGIFTS right now.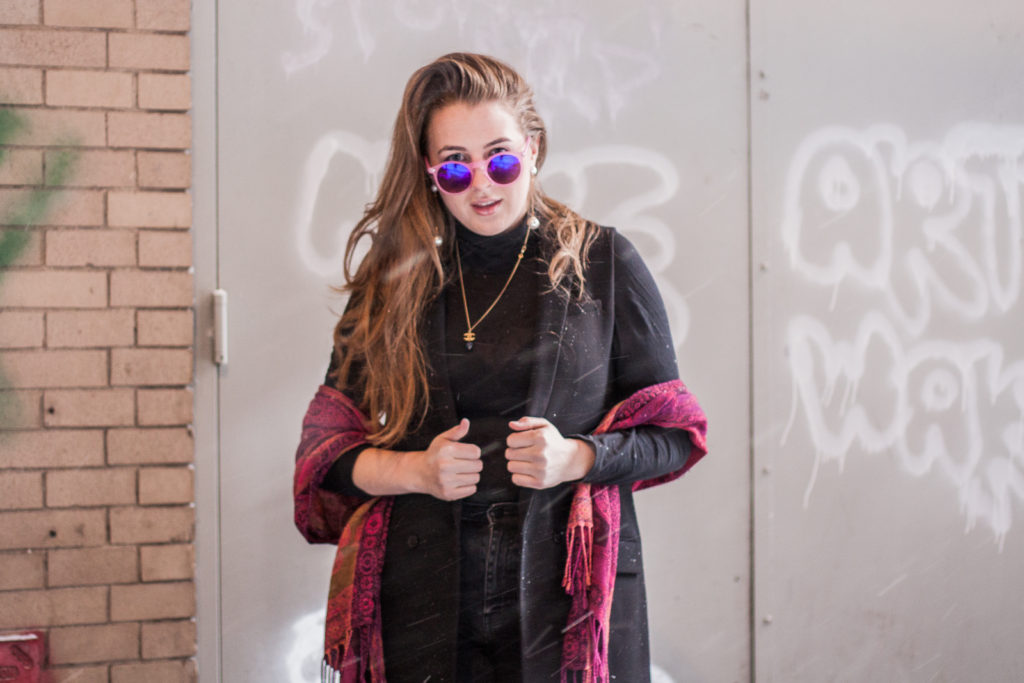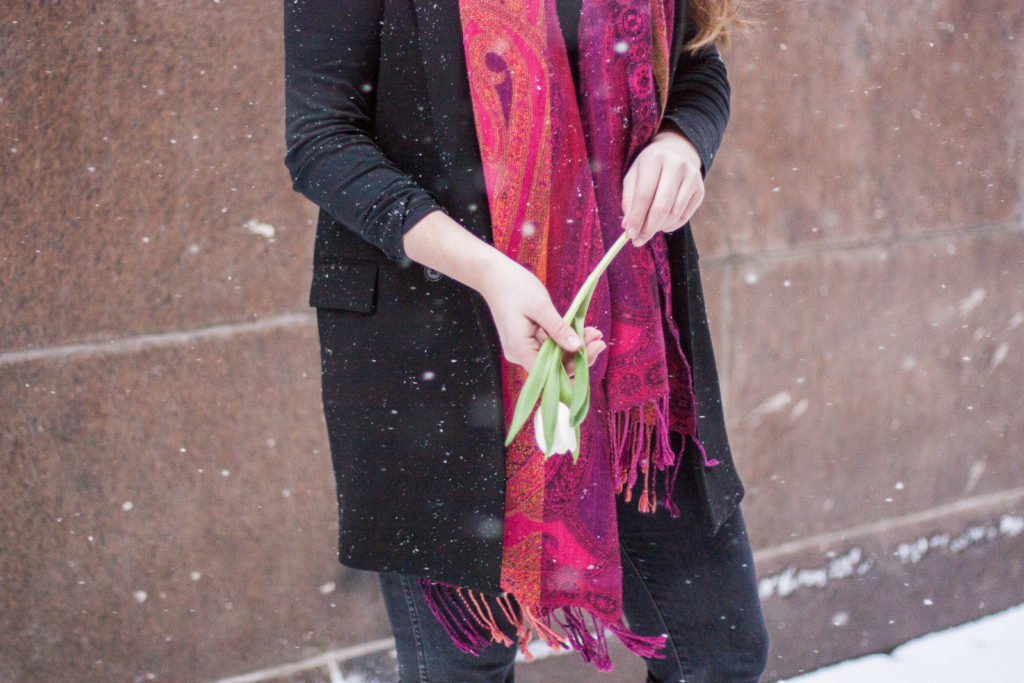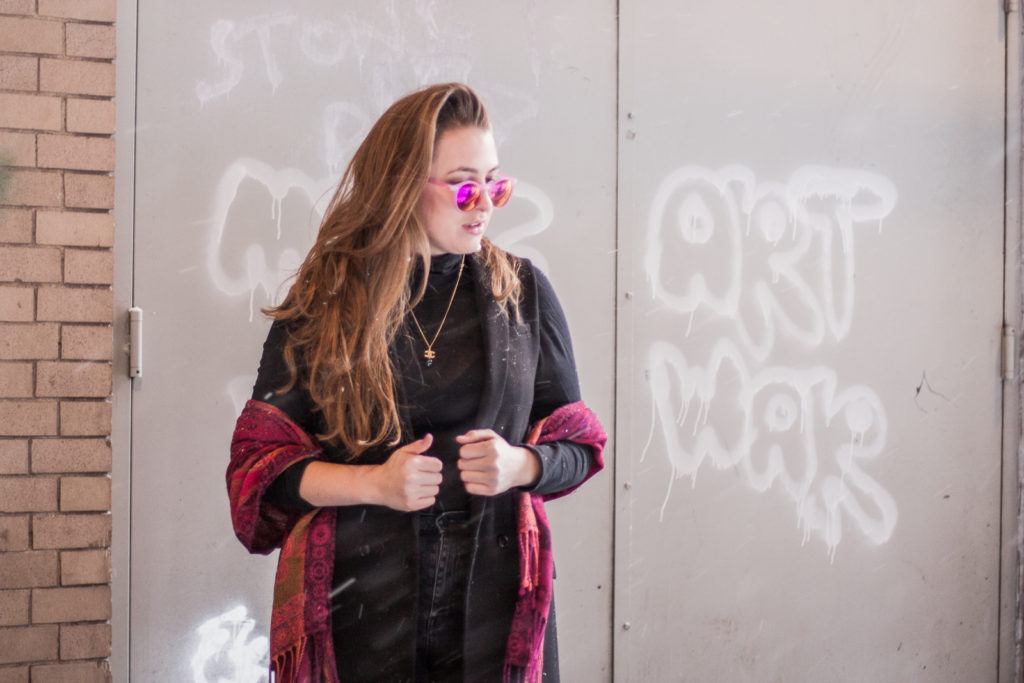 This outfit has become one of my favorites, as the all-black canvas provides an opportunity to creatively accessorize. I love bright sunnies like this pair of GLOSSY PINK GLASSES. I own several Chanel pieces, but THE NECKLACES are particularly special to me, as they mark important moments in my life. The vintage earrings I am wearing were originally my grandmother's. When I was searching online for a comparable option, I couldn't believe how similar THIS PAIR BY REBECCA MINKOFF was – almost an identical match!
Cannot wait for the next snowfall – another chance to dance around like a sugarplum fairy in my pink pieces.