I truly love Cyber Monday.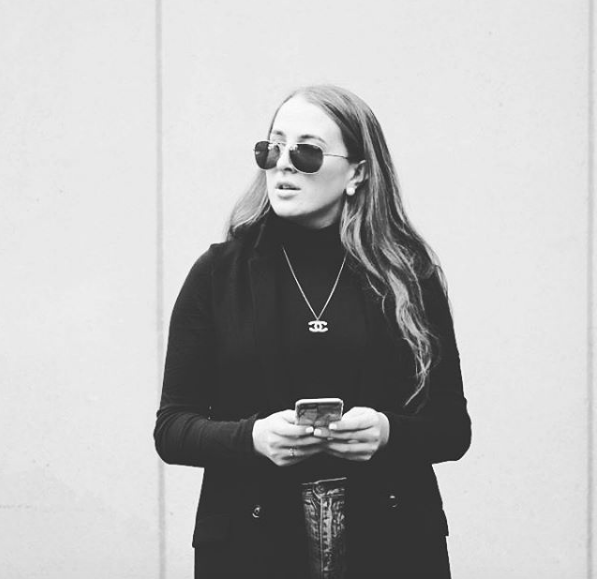 My family cooks a big brunch on Black Friday, in order to rest after Thanksgiving in the comfort of our own home. Therefore, I usually stay away from the stores. Please allow me to happily crack my knuckles in anticipation of all the online shopping that is about to happen today. The deals for Cyber Monday are often equitable if not better than Black Friday!
In order to make this fantastic day of steals & deals as easy for my readers as possible, I have rounded up the offers at many of my favorite stores. Shop on your laptop, desktop, or even your phone right now to take advantage of these offers.
J.CREW – 40% OFF SITEWIDE  & FREE SHIPPING WITH CODE HOLIDAY 
PLAID never fails, especially when paired with a SPARKLY NECKLACE. I own more TIPPI SWEATERS & TISSUE TURTLENECKS than I care to share, as these items are perfect for layering in the New York winter chill. I have had my eye on these PEARLS and this casual PAIR OF SNEAKERS for a while now, and 40% off EVERYTHING is making me very excited to finalize my purchases.
BAUBLEBAR – 35% OFF WHEN YOU BUY 2+ BAUBLES WITH CODE SAVE35 OR 25% OFF WHEN YOU BUY 1 BAUBLE WITH CODE SAVE25
These STAR EARRINGS make a statement and the affordable price tag makes them a perfect gift! TURQUOISE BEADS are universally chic any time of year. Buy this BLACK CHOKER if you appreciate this hilarious MEME. This PEARL RING would be a fantastic addition to holiday outfits, while this SIGNET RING would be a valuable piece for day-to-day. Any person who appreciates trendy items and the night sky would love this CONSTELLATION SET.
SHOP BOP – SPEND $200+ TO GET 15% OFF, SPEND $500+ TO GET 20% OFF, SPEND $800+ TO GET 25% OFF WITH CODE GOBIG16
I love a CHEEKY TEE with a simple message, which pairs easily with a UNIQUE SKIRT. Gray Malin makes the most elegant products, and his cheery scenes from beaches around the world never fail to cheer me up. Any of his IPHONE CASES are ideal for an office gift exchange or White Elephant party. An OTS DRESS does not have to be summer-only wear. I love the elegance of this GOLD BANGLE. These LEVI'S would pair with the aforementioned CHEEKY TEE or really anything in your closet.
NEIMAN MARCUS – SPEND $200+ TO GET A GIFT CARD WITH PURCHASE WITH CODE GC4YOU
This cozy CASHMERE CARDIGAN is on sale today, and it is available in multiple colors. PRADA BAGS may be not be in my near future, but I believe in aspirational wish list making. A solid pair of OTK BOOTS has been on my "must buy" list for too long. I love the suede look of THESE.
ANTHROPOLOGIE – 20% OFF FULL-PRICE ITEMS
THIS RING is both simple & ornate, and I want to wear one on each of my fingers. These vintage-looking LIPSTICKS are an inexpensive yet chic stocking stuffer. EARRING SETS are such a fun gift because of all of the mix & match options they offer the recipient.
BANANA REPUBLIC – 50% OFF SITEWIDE
This cream MAXI COAT is ideal for my First Wives Club audition. (Ten points to Gryffindor if you know that reference.) This FAUX FUR SCARF is gloriously soft. Is there anything cooler than an OMBRE COAT? I am dying to purchase this OTS TOP, as it looks seasonally appropriate yet still on-trend. These GLOVES remind me of a more elegant era, as does a WOOL CAPE. With the entire site 50% off, it would be smart to shop quickly!
WILDFANG – 20% FULL-PRICE ITEMS, $20 GIFT CARD WITH PURCHASE, & UP TO 75% OFF SALE
If you are a card-carrying member of PANTSUIT NATION, WILDFANG should be your go-to spot for SUITS, T-SHIRTS, & SNAPBACKS.
GLOSSIER – 20% OFF & FREE SHIPPING SITEWIDE
BOY BROW. PRIMING MOISTURIZER. BALM DOT COM. PERFECTING SKIN TINT. The hype is real when it comes to GLOSSIER.
Tweet me (@ERINANNCULLEN) if you buy any items from this round-up or if you need any help navigating the sales. Cannot wait to see your purchases.
Happy shopping! Xx