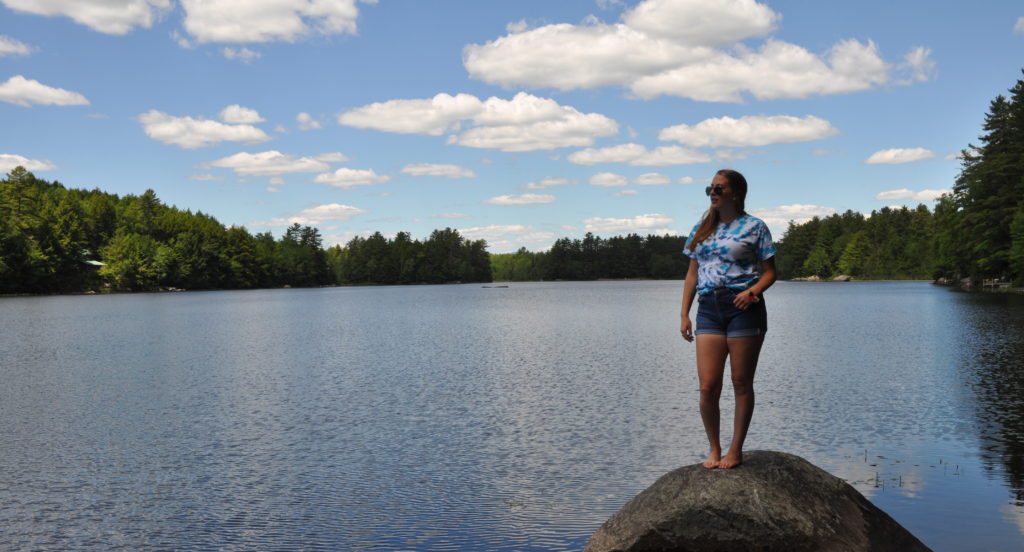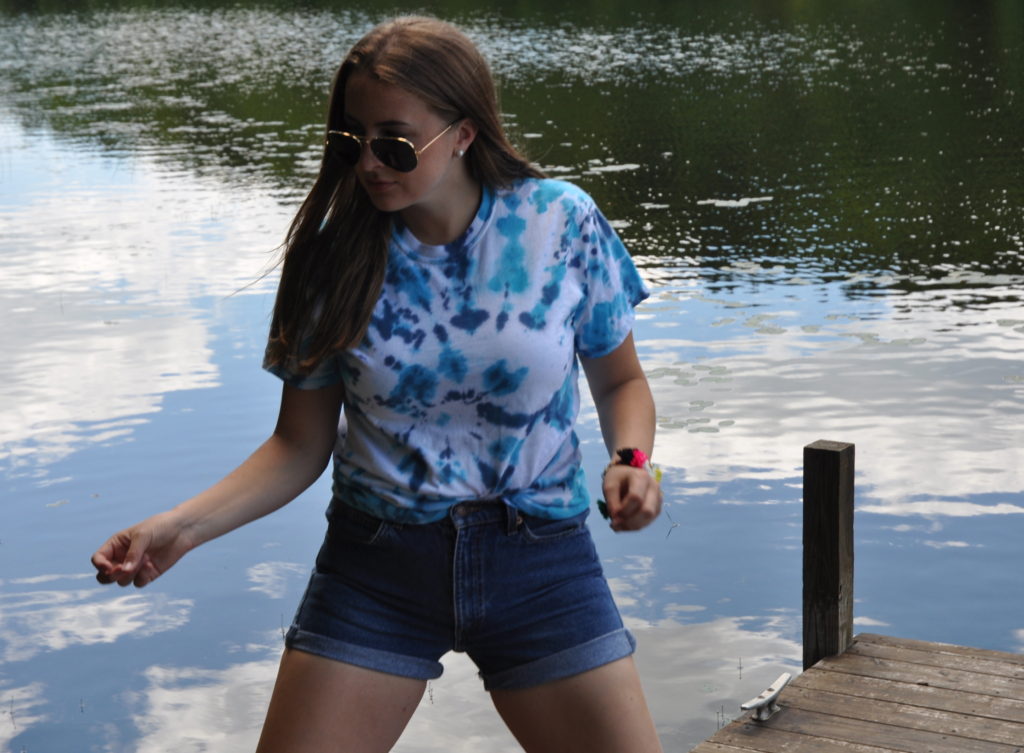 The picture above is the direct result of my cousin, Ryan, beginning to play the Hamilton soundtrack while we snapped these photos. Extra moments to goof around with my siblings & my cousins is one of the highlights of the season for me. I cannot wait for fall, but I will miss the ease of summer. Tie dye always reminds me of long days spent outdoors at my summer camp on the lake. It's a fun print that I don't believe I will ever outgrow.
Is there anything as easily cool as a PAIR OF LEVI CUT-OFFS? I bought my pair several years ago, and THESE lighter-wash shorts are also on my wishlist. With a casual TIE DYE SHIRT (on sale!) & funky accessories, all you need is good company for a relaxing summer day. BTW – the tie dye shirt featured is a handmade piece, but you can find another similar style HERE.
My pom-pom bracelet was a J.Crew Sample Sale purchase, but THIS TORY BURCH BRACELET is a suitable substitute that you can wear through the fall. I am almost never without PEARL EARRINGS. MY AVIATORS have been wore to death this summer; I had them re-tightened twice.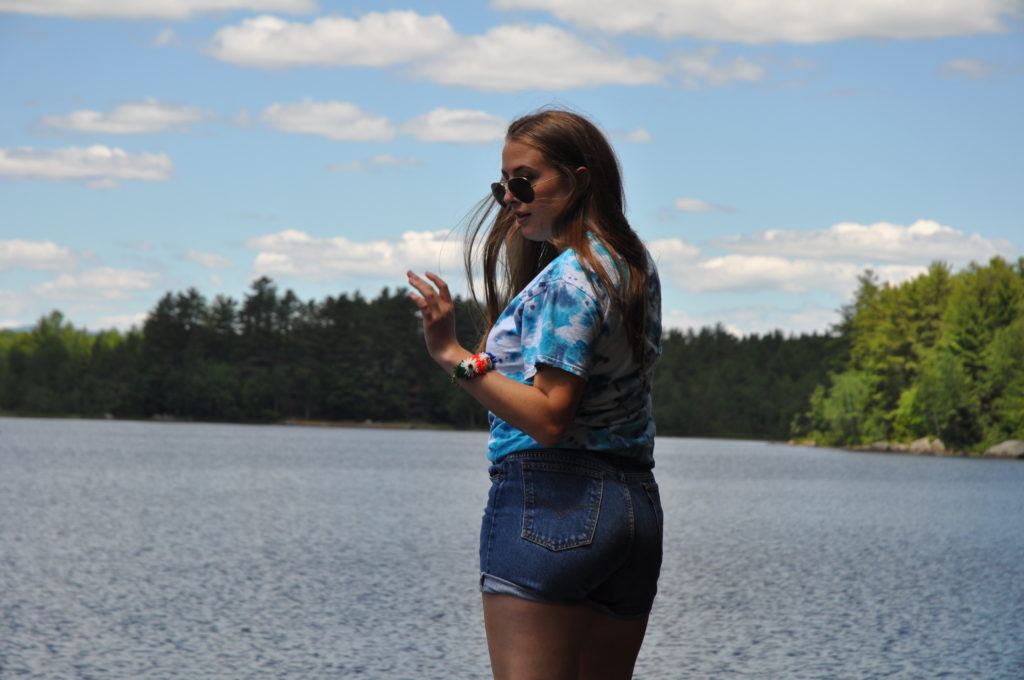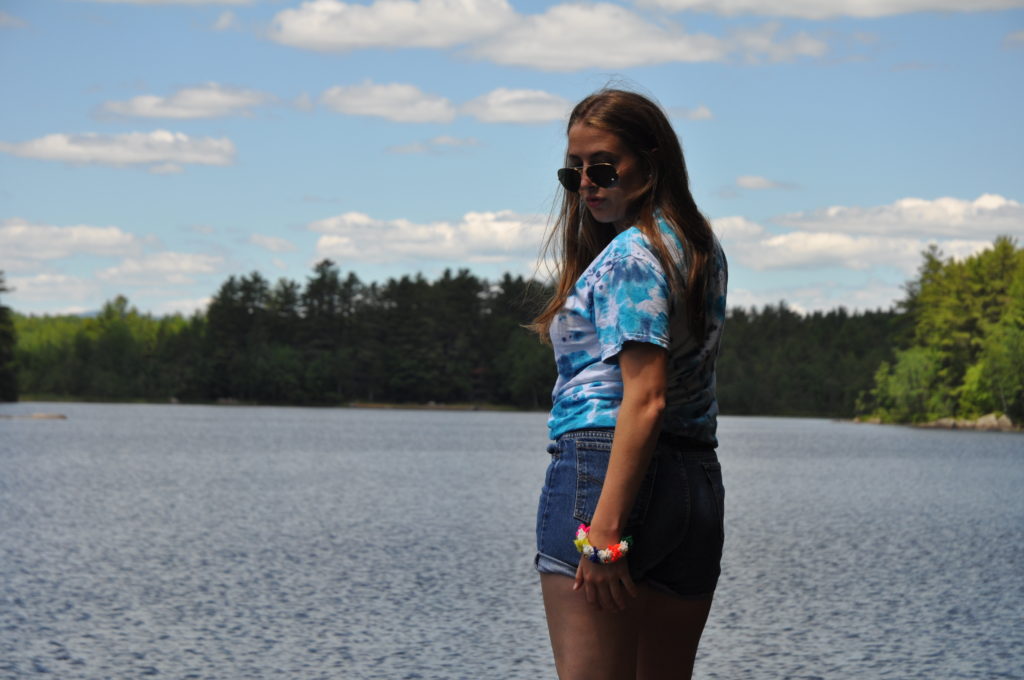 I am told that summer is a state of mind. I believe the same can be said of childhood or any span of time that we are ever frightened of losing.
Do you agree?