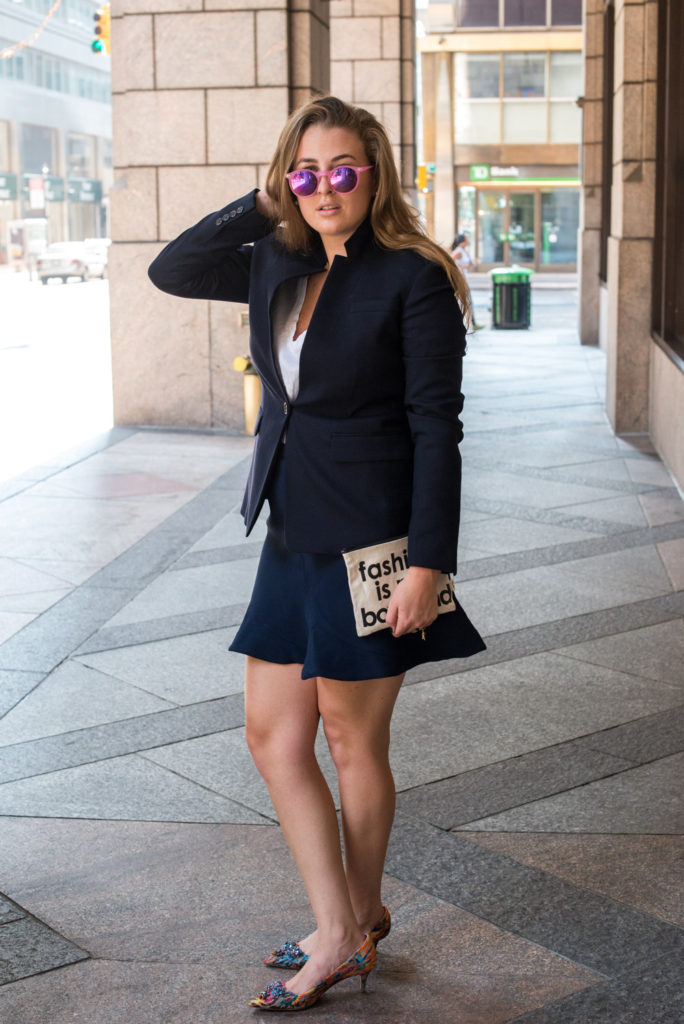 Let me be honest with you.
I have never had a boyfriend.
 J.CREW BLAZER | MADEWELL SHIRT // SIMILAR | J.CREW SKIRT | CHANEL NECKLACE // SIMILAR | J.CREW HEELS | PAMELA BARKSY POUCH //  SIMILAR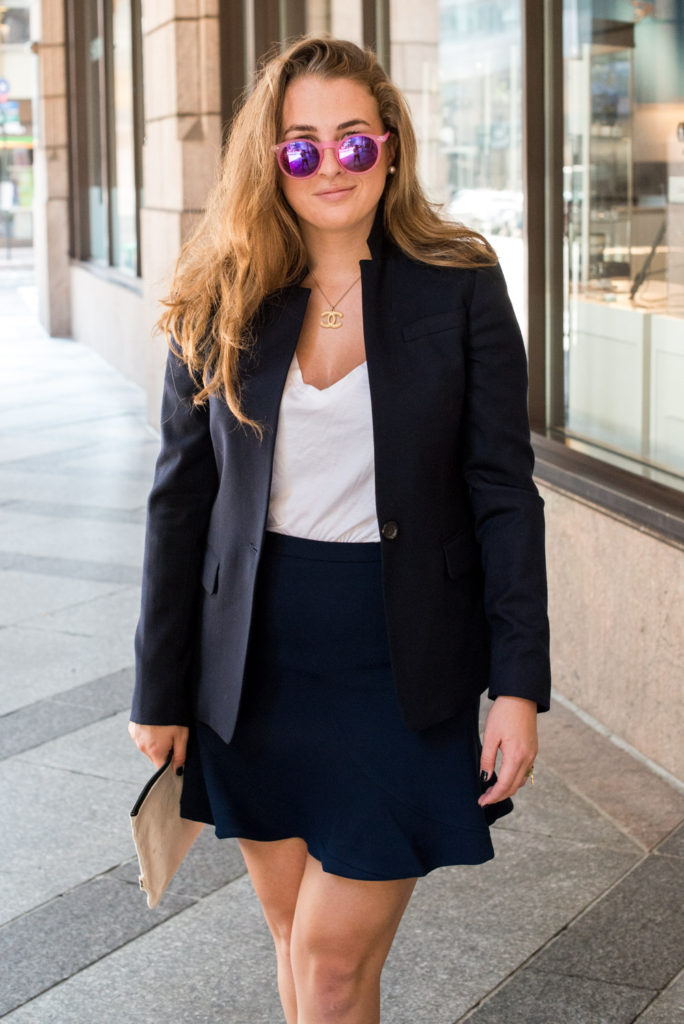 THIS explains why. However, PAMELA BARSKY makes a strong case for having fashion as your significant other with her tongue-in-chic line of pouches. Her products are frequently featured by my favorite bloggers on INSTAGRAM.
I was thrilled to pick out a pouch of my own last December at a New York City holiday market. Of course, I had to get a couple extra as Christmas presents! Many of her pouches have words printed on them, and I truly love that, in every sense of the word, PAMELA BARSKY products make a statement when you carry them.
LOUISA WELLS always takes beautiful photographs. If you need further proof, look HERE, HERE, HERE, or HERE. Yet, this look she shot was one of my all-time favorites for many reasons.
First, the J.CREW BLAZER & J.CREW SKIRT combination looks professional but personal at the same time. I would feel very comfortable wearing this outfit anywhere from an office meeting to a blogger event. Second, MADEWELL SHIRTS  were created to make you look cool & comfortable any day of the week. Third, these J.CREW HEELS are literally the most gorgeous pair of shoes that I own.
The pouch really pulls the whole outfit together. If you are looking for a similar bag, check out this PAMELA BARSKY POUCH that features another beloved boyfriend of mine. Forever & always, a CHANEL NECKLACE will be an elevated accessory. My BFF, Daniele of DEGROOT PHOTOGRAPHY, bought me these sunglasses, and I have been wearing them every day to attempt to diminish how much I miss her. These ILLESTEVA SUNGLASSES still seem to be the best available alternative if you are searching for your own.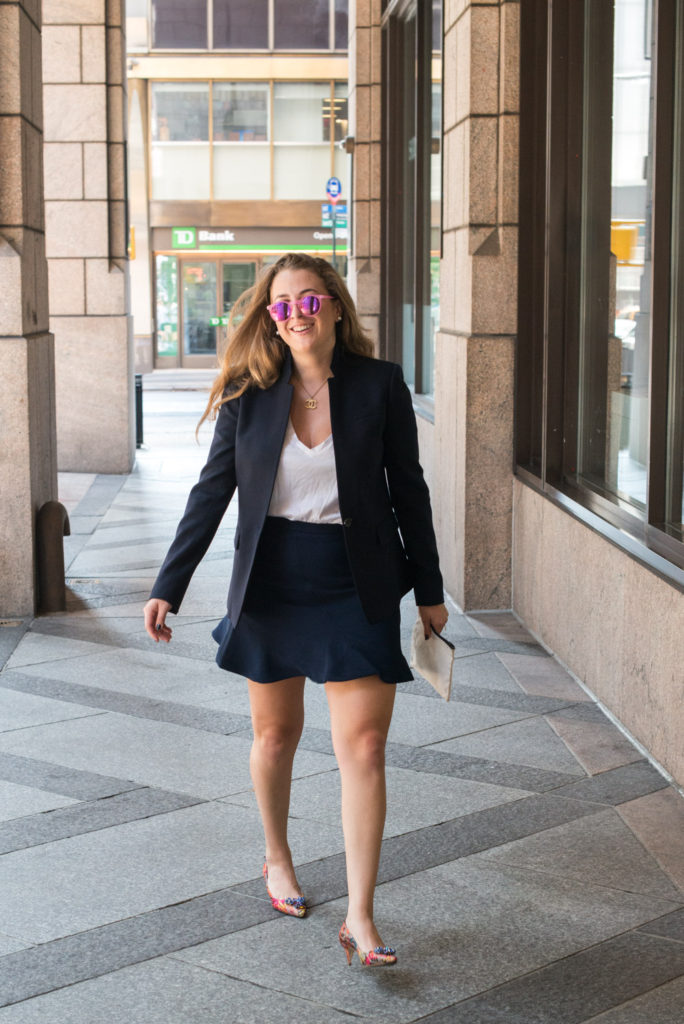 From what I have seen portrayed in television shows & motion pictures my entire life, boyfriends are complex. They make you happy, and they make you sad. Sometimes, they are what you focus all of your time & energy on. Sometimes, they need to be re-prioritized within the grand scheme of life. Sometimes, they simultaneously frustrate & exhilarate.
If all this is true, FASHION IS MY BOYFRIEND.
What does fashion mean to you? 
ERIN ★
Photos by LOUISA WELLS 
#STYLESILIKE are meant to be shared.