My BIRTHDAY isn't about the presents, but I would be lying if it didn't get me in the mood to search for new items for the wish list I am always adding to.
While most of these items we put these lists are simply aspirational for the moment, there is a reason we are drawn to them. More often than not, they are the pieces we envision ourselves accomplishing our goals & living our dreams in.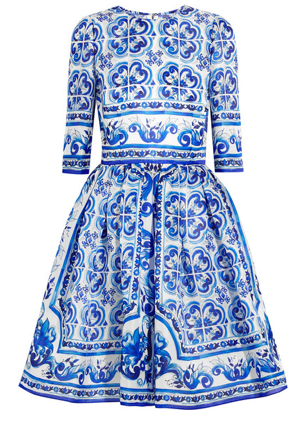 I can picture myself wearing this TANYA TAYLOR SKIRT to a business brunch in Soho. A MADEWELL LEATHER JACKET is perfect for an art museum opening. Without a doubt, CONVERSE are the most basic pair of shoes to get myself from Point A to Point B without worrying about breaking my ankle. I know these ILLESTEVA SUNGLASSES are probably meant for summer, but I would love to wear them ice skating in the middle of winter. Blue & white visions of traveling to the Mediterranean come to life with a DOLCE & GABBANA DRESS.
Classic LOUBOUTIN HEELS would be the polished addition to my bridesmaid outfits for each of my sibling's upcoming weddings. There would be vast improvements in my selfie game with this sparkly CHIARA FERRAGNI PHONE CASE. Toasting to celebrations big & small could happen in a more elegant fashion with LENOX CHAMPAGNE FLUTES & an extra bottle of Veuve. With the REBECCA MINKOFF PHONE CHARGER I could be one of those women who always had a full battery. In my opinion, purchasing a CHANEL CLASSIC DOUBLE FLAP PURSE is a real indication that you have become successful.
The TIBI MIDI SKIRT is the ideal date night garment for dinner on a rooftop in New York or Boston. VANS should simply be worn as often as possible. I can be proud to display my LGBTQ identity with this glamorous ANYA HINDMARCH RAINBOW CLUTCH. The only way that this REBECCA MINKOFF VEST could look cooler would be pairing it with this pair of REBECCA MINKOFF EARRINGS.
9 | 10 | 11 | 12 | 13 | 14 | 15 
Thank you again to all those who wished me a HAPPY BIRTHDAY this past weekend.
Your support – offline & online – means everything to me.
What items are currently on your wish list?
ERIN ★
#STYLESILIKE are meant to be shared.