LOUISA WELLS is a rare individual.
In the grit & grime of New York, she literally radiates the light she chases in every project she is a part of. Her INSTAGRAM highlights a clean, modern approach to living life with style, and I feel so fortunate to have met her during the very beginning of my first New York internship over a year ago.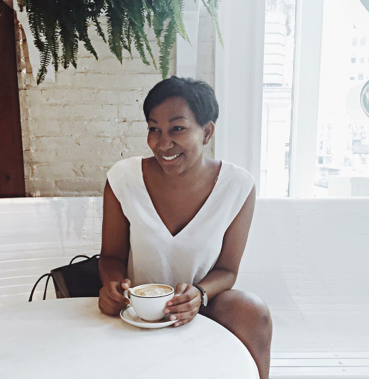 Snap of LOUISA during OUR LATEST RALPH'S COFEE DATE 
Not only does LOUISA maintain an extremely impressive social media following, but she also launched THE LIFE OBSERVED (TLO) PRINT STUDIO, while still maintaing a full-time job. Each print is more gorgeous than the next, and I want to make a whole gallery wall of just TLO PRINT STUDIO photos.
From CHAMPAGNE NIGHTS at Sonny's Soda Shoppe & excursions on the Upper East Side with BIRTHDAY BALLOONS, there is a never-ending supply of thoughtful conversation, beautiful venues, & chic Instagram moments with her.
Together, Louisa & I have teamed up to host a giveaway of one of her absolutely beautiful photos in honor of our birthdays this month! You can win your own 8×10 GLORY PRINT of the New York landmark simply by following @ERINANNCULLEN & @THELIFEOBSERVED on Instagram.
You can gain three additional entries by tagging three friends in my original Instagram post. The giveaway will end on September 16, 2015 September 18,2015, and I will announce the winner on MY INSTAGRAM.
In addition to co-hosting this giveaway, LOUISA has kindly agreed to answer a few questions about being a creative & ambitious young woman thriving in New York City. Check out her answers below & don't forget to follow along for more details about our upcoming plans!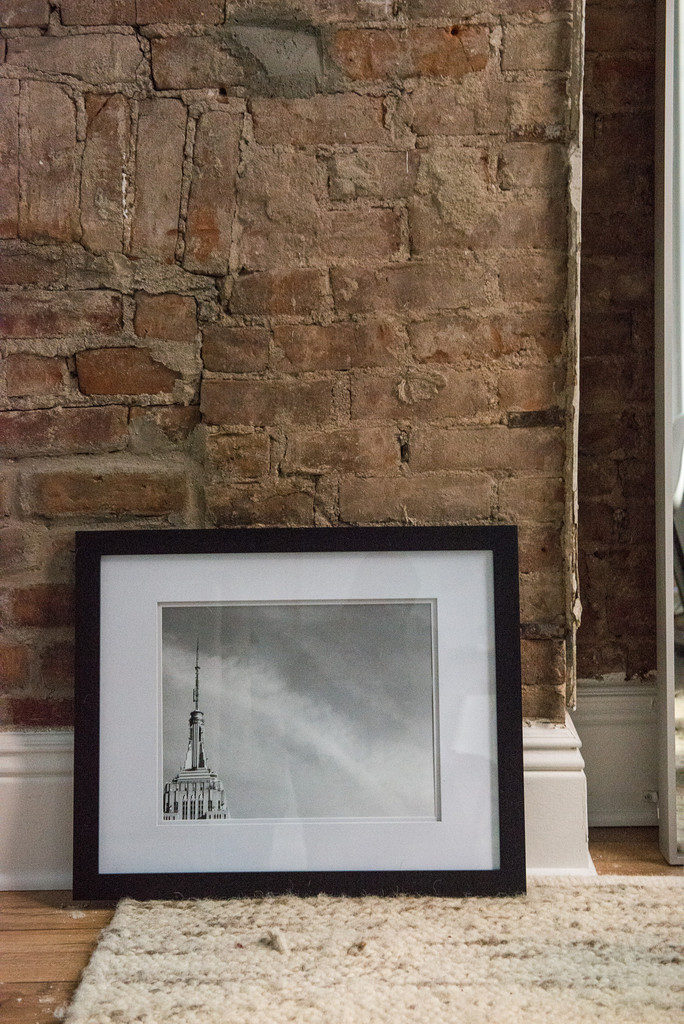 How would you define your own personal style? Has it developed over the years? 
My personal style has gone through a huge makeover in the past year since I've moved to New York. In college, I was all about color and this semi-preppy vibe because I was sure that was who I was. Turns out, it's not. Now, I'm all about carefully picking quality pieces that all tie into the rest of my wardrobe. I would describe it as minimalist, laid-back, but also chic. There is nothing I love more than a slouchy v-neck, a dark wash of fitting jeans (preferably Levi's) and some high tops.
It's incredible that you've launched your own business at such a young age! What has been the most challenging aspect? What has been the most rewarding aspect? Do you have any advice for others, especially young women, who are looking to start their own ventures? 
Thank you! The most challenging aspect has been learning that your business really is like a small child that needs to be nurtured and fed in order for it to grow. Sure, you can love what you do but if you don't take time to put in the care, you won't succeed. The most rewarding aspect has been being able to share my perspective of the places I've been through my art. My advice for others is two-fold. One, don't ever ever doubt yourself. Ever. Two, seek advice and help from others. I've reached out to a few people and done a lot of research to figure out the best ways to start. Acknowledging that you don't have to do it all on your own is one of the greatest favors you can do for yourself.
Who are your art/photography inspirations?
While I love the greats like Annie Liebovitz and Mario Testino, I'm seriously loving this subculture of up-and-coming photographers that I've discovered via Instagram. People like Chuck Lang, Ryan Plett, and Kat Irlin really inspire me. They are all portrait photographers who have really honed in their own personal style and that shows every time they post a new photo. I like to think that my style is still developing and that I'll get there some day.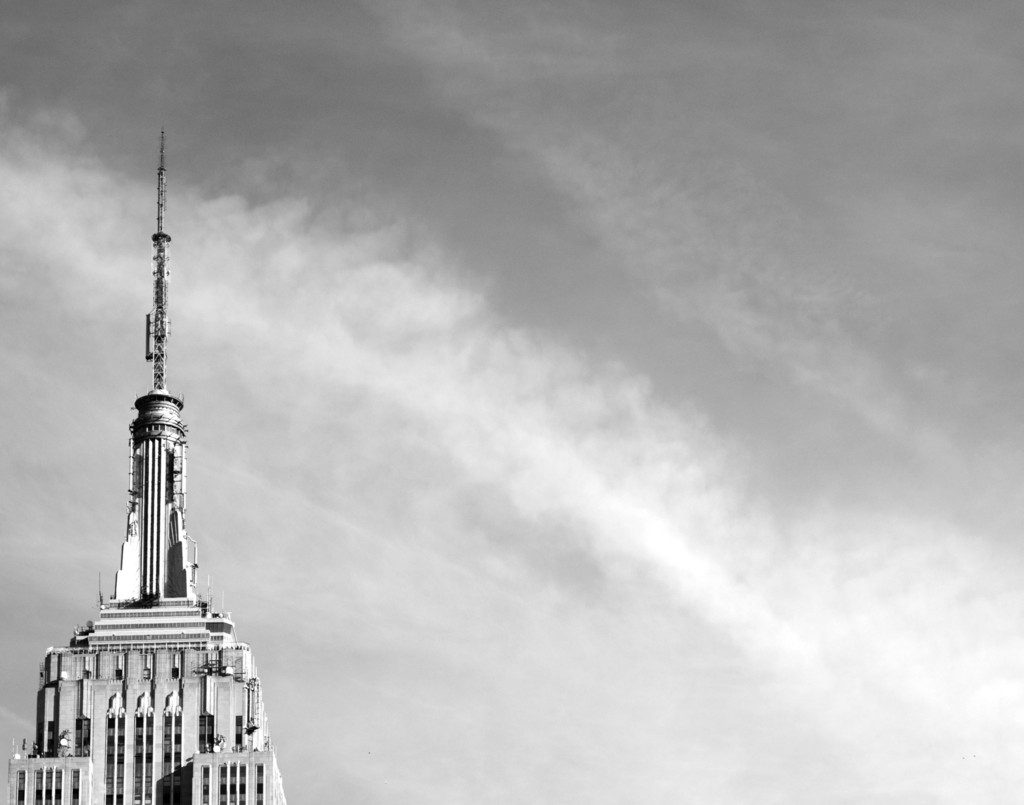 Your brand seems defined by a minimalist chic aesthetic. What has drawn you to this perspective? 
Everything about my life has been moving towards this minimal aesthetic—whether that was purposeful or not, I'm not entirely sure! I feel like the brand and my style of photography has grown from who I am as a person. I'm in love with this idea of saying so much with hardly saying anything at all and I think I've found a way to reflect that through my art.
You & I met in New York City over the summer of 2014 rather spontaneously. What have been some of the fabulous/surprise projects you have worked on? 
We did and I'm so thankful for our friendship! I loved working with you (Erin) when we got to go to Sonny's Soda shop and shoot. The views from the rooftop bar were incredible. I've also done a few projects with my blogger friend Kait of Madly Mignon in DUMBO that have been very fun. Another project I loved was shooting the lookbook for Pluey's Rainboots. I got to work with a full team a professional models, that was such a fun experience.
I love that you share your insights into New York on The Life Observed. What are your three all-time favorite spots in New York? 
My three favorite spots (so far, and this could change) are:
Buvette—a cozy French restaurant in West Village. Every time I go it's been so fantastic.
Brooklyn Bridge Park – in the summer time, at sunset, staring out at the Manhattan skyline, it's such a great place to be.
Bluestone Lane Collective Café—because of the food and the accents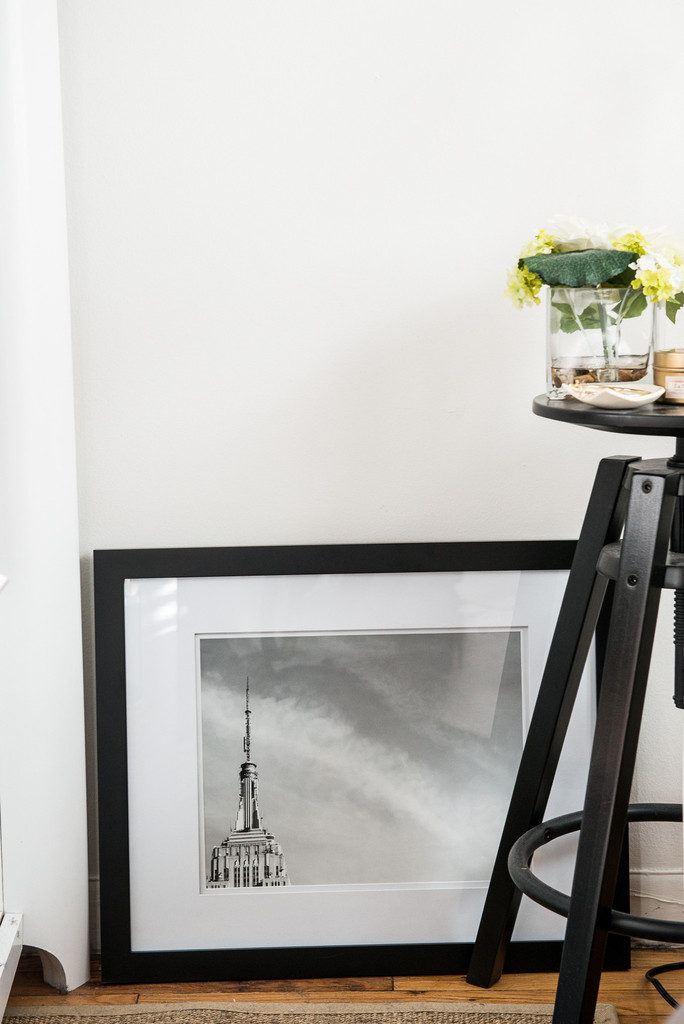 Good luck to all.
Thank you for your support.
ERIN ★
#STYLESILIKE are meant to be shared.