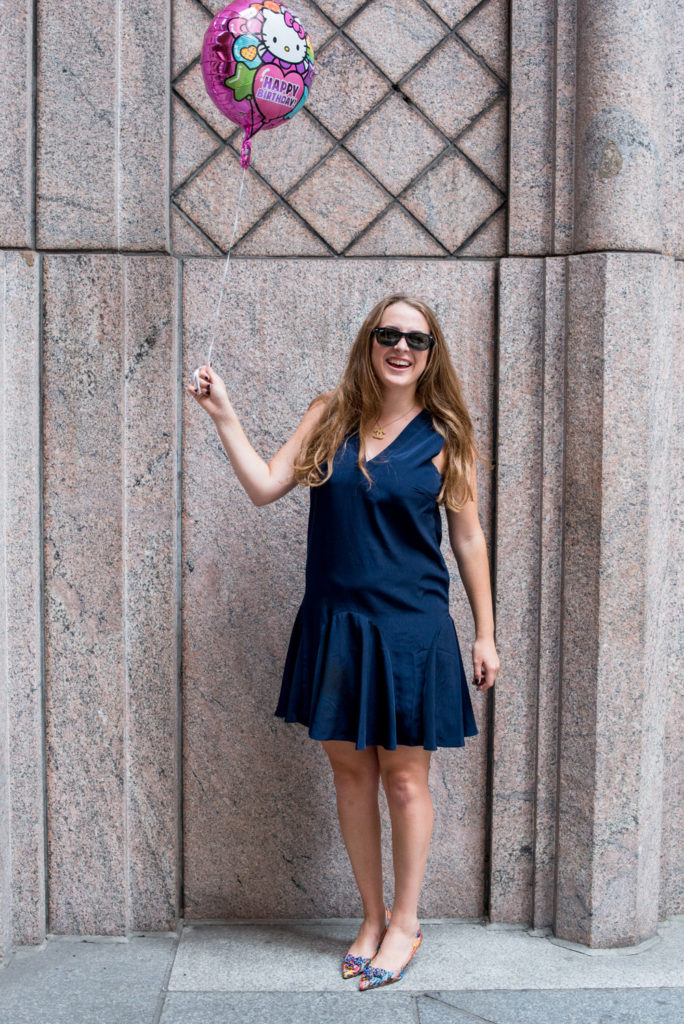 J.CREW FLOUNCE DRESS | CHANEL NECKLACE | RAY-BAN SUNGLASSES
J.CREW COLLECTION HEELS // SIMILAR // SIMILAR // SIMILAR // SIMILAR
It seems appropriate to reflect on who I am as I enter my 23rd year.
Birthdays give us an opportunity to consider who we are & who we were & who we could be. Yet, as I write about defining myself, I find the task a little daunting.
Is there a simple way to define me?
I don't think so, which is why I would like to invite you to listen to my inability to do exactly what this post is meant do – explain myself.
I haven't lived at my parents' house at 7 Shadetree Place in four years. While this isn't the place I sleep every night, this is still home for me, a house with a cherry red door and lots of trees and two parents who love their kids more than anything. Whenever I invite a friend or family member to the bedroom I grew up in, they always say,
"This room is SO you."
They are probably being polite because honestly my room is quite overwhelming at first sight. The walls of my room are pale pink, but it is actually hard to see any color at all because I have put so many things on each of the four walls. It is a hodge podge from afar, but each part of my room encompasses a different important part of me.
The first wall is covered in my jewelry collection – pieces that were passed down from family members or gifted by friends, as they understand my appreciation for fashion as a genuine form of self-expression. It is a colorful, glittery mess without any real connection between one thing & the next. You could look at this assortment & simply see material items. When I look at this wall, I envision the people who took the time to show me that what I cared about mattered to them. My connection to fashion, even at an early age, has led me to develop this blog and pursue a career in fashion e-commerce.
The second wall holds the plaques from my days as a camper at Forest Lake and my awards from high school sports teams. "Morris County Champion" & "Most Enthusiastic Camper" are two of the titles I am most proud of. Again, you could look up at this wall & simply see individual achievements. When I look at this wall, I consider myself very lucky to have been in environments where I was encouraged to succeed but not to fear failure. I contribute a lot of my driven personality to the support I received from coaches & counselors, who focused on my development as a whole person. They made me consider my value as an individual, one who could contribute positively to a team or group. I have realized over the years that there is a strong connection between my skills as an athlete and my skills as a businesswoman.
The third wall holds mementos from my days at Boston College. There are photos of special friends & posters that hung in my dorms all four years & a brand new, shiny Frisbee that I will never use. It is too important to me & I worry that I will lose it. The fourth wall contains a bulletin board of random objects from my childhood that only have meaning to me, surrounded by photos of my family. These two walls are the most important as they represent my family, the people who have been with me from the beginning, and my friends from Boston, the newer members of my life, yet the ones who really allowed me to grow authentically in ways I never had before.
(PSA – my most significant childhood friends are represented in various places in my room.)
Perhaps, it is already evident, given my daily interactions/posts/social media updates, that I am a naturally extroverted person. My links to people are the most influential part of my day – every single day. Therefore, when I seek to uncover the core parts of myself, I inevitably end up reverting to the links I have forged with other people, as these really are what have shaped me into the business focused, athletic, feminist, enthusiastic, curious, somewhat still undefinable person I am now.
I didn't seek to sound mysterious when I discussed the difficulty I encounter in defining myself.
As a society, I feel like there is great pressure to say,
"I am X, and because I am X, I am also perfectly Y & Z."
After reading this post, I think it's obvious that I find this problematic, as it seeks to make a simple statement about individuals who are complex. All of us are multi-faceted, and as such, all of us cannot be simply put into one category. I think my room perfectly encapsulates my desire to categorize the significant aspects of my life, but finding it hard to do so at the same time. There simply isn't enough room in my room for everything that matters to me.
Today is my birthday.
JAMIE TWORKOWSKI, founder of the non-profit TO WRITE LOVE ON HER ARMS & the author of the book "IF YOU FEEL TOO MUCH" has an interesting perspective on the importance of this yearly celebration.
"I like birthdays. I like them more for other people, but I am glad we celebrate them. At the heart of it is the opportunity to tell someone, "I'm glad that you were born." which is also to say, "I'm glad that you're alive." Those are powerful statements. The world would be a different place if we lived that way, if we said those things more than once a year."
I believe he wrote this to remind us of the importance of celebrating other people's birthdays. Tomorrow is my 23rd birthday, and while I feel fortunate to have planned celebrations with my family last night & my friends today, I almost feel this need to write each of them a birthday card or really more of a "I am grateful you are in my life" card.
To each of them and to each and every one of you who read this blog, I want to say thank you for being part of my story, for getting me to 23, for making the past 22 years easier, for encouraging me to be me despite the uncertainty, for taking the time to listen when I talked about my dreams.
Without the people in my life, I feel like I would feel less certain of the person I am and the person I want to be. At the same time, I appreciate that each of the core people in my life have made the process of defining my goals & values a journey to be appreciated.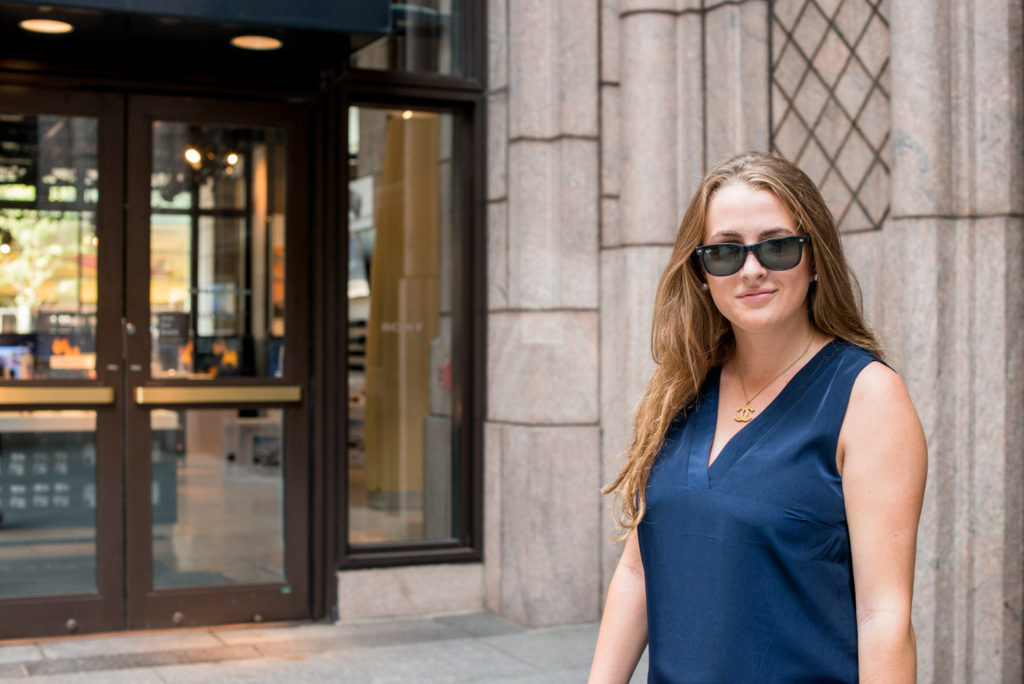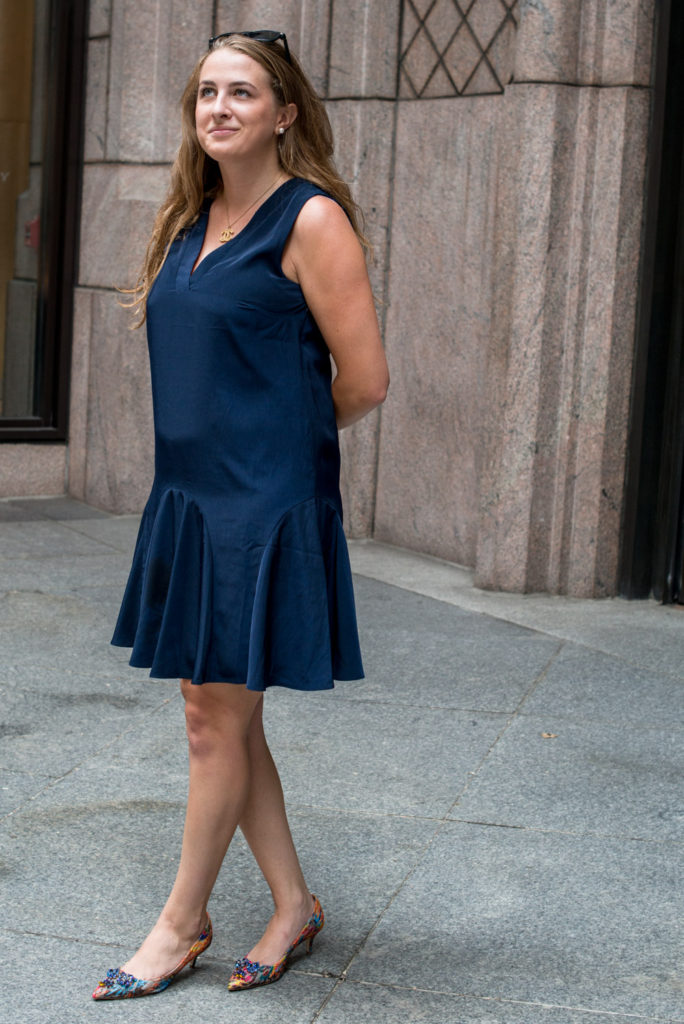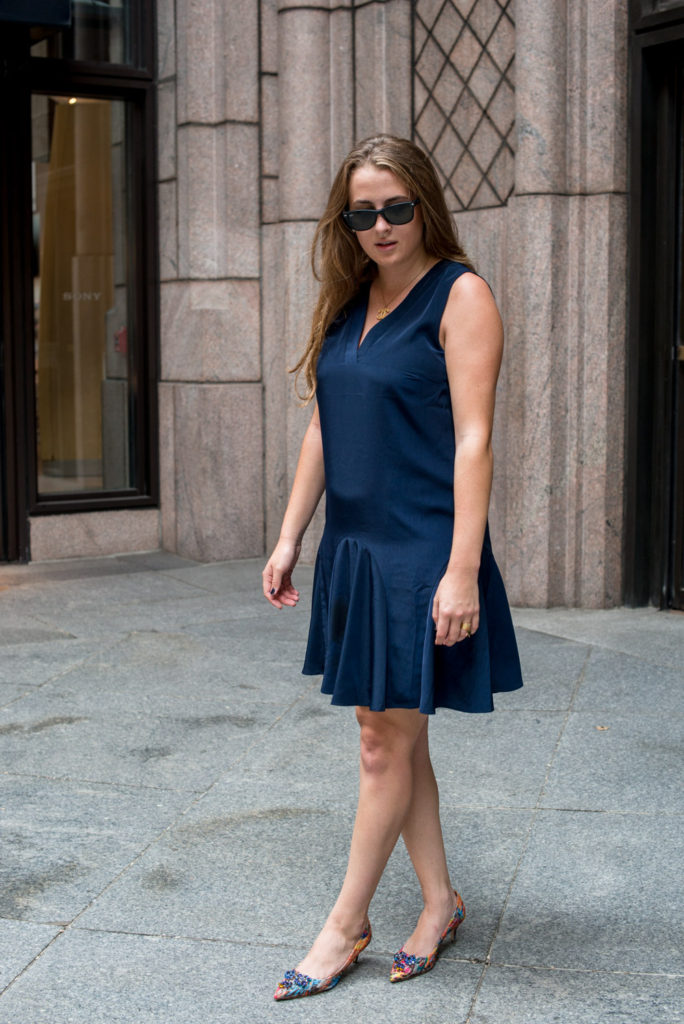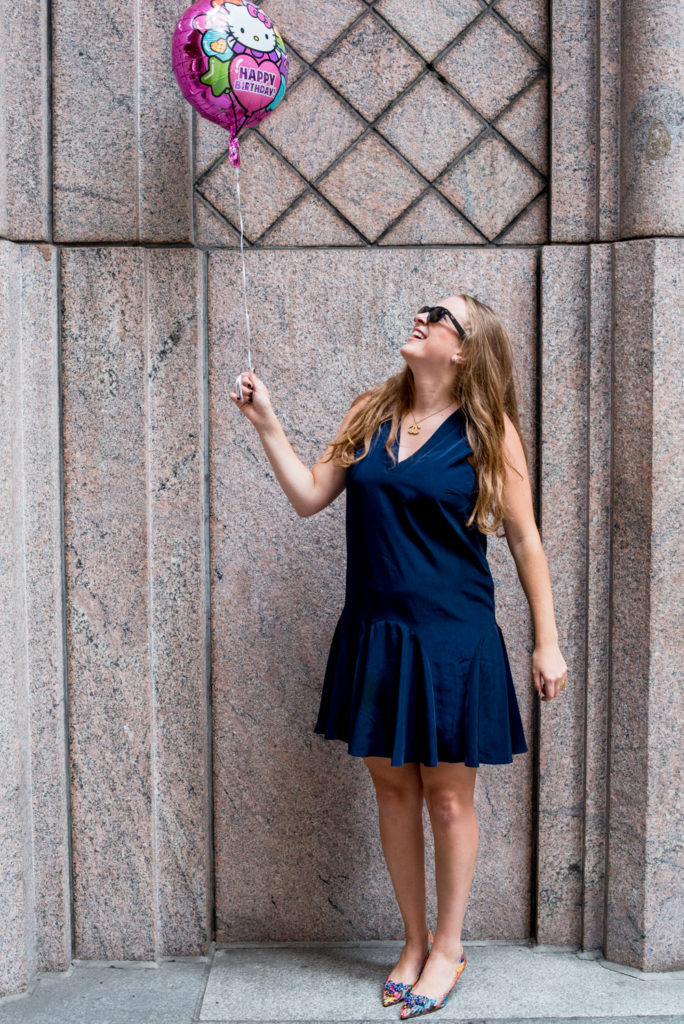 Maybe next year I will have greater clarity about who I am.
But for now, I am feeling fortunate, not that I myself was born on September 4, 1992, but rather so many other people were born every other day of the year, and those people chose to invest their time and their concern and their love in me.
ERIN ★
#STYLESILIKE are meant to be shared.