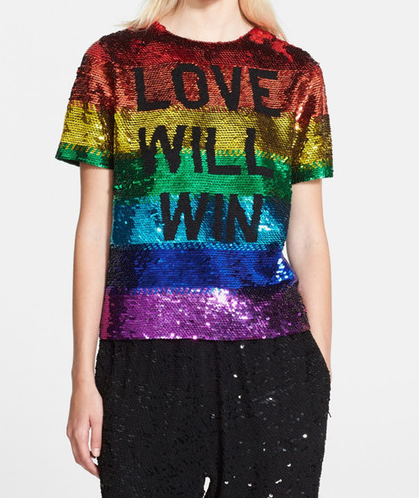 Warning.
Rainbow fever is running wild through the United States. As I mentioned before, I've always had AN AFFINITY FOR RAINBOWS. I already own a decent amount of colorful clothing, but the HISTORIC RULING IN OUR COUNTRY is making me want to fill my closet with ROY G BIV pieces.
What are my top choices?
With the predicted rain today, I wish I had this MOD RAINBOW-LINED RAINCOAT to keep me dry at the celebrations in New York. I have been using this ZERO GRAVITY PHONE CASE since January, and I get compliments on it every single time. 90's aficionados like myself will appreciate this subtly unsubtle RAINBOW CHOKER. I don't know if I have ever wanted a SEQUIN TANK more than this one.
Want to increase your rainbow-inspired wardrobe? You can shop the links or the widget below by clicking on the items you like!
ONE | TWO | THREE | FOUR | FIVE
 SIX | SEVEN | EIGHT | NINE | TEN
ELEVEN | TWELVE | THIRTEEN | FOURTEEN | FIFTEEN
It's been a privilege to witness the pride of the LGBTQ community & our allies across the country, and I am thrilled to join in the celebrations in New York City later today with my best friend, Sara.
This weekend has been emotionally charged to say the least. While the rare negative reactions still cut deeply, the overwhelming support reminds me clearly of the most important message of Pride Month.
ERIN ★
#STYLESILIKE are meant to be shared.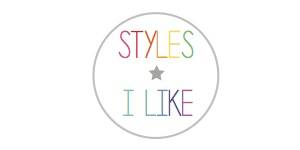 [ TWITTER | INSTAGRAM | FACEBOOK | PINTEREST ]