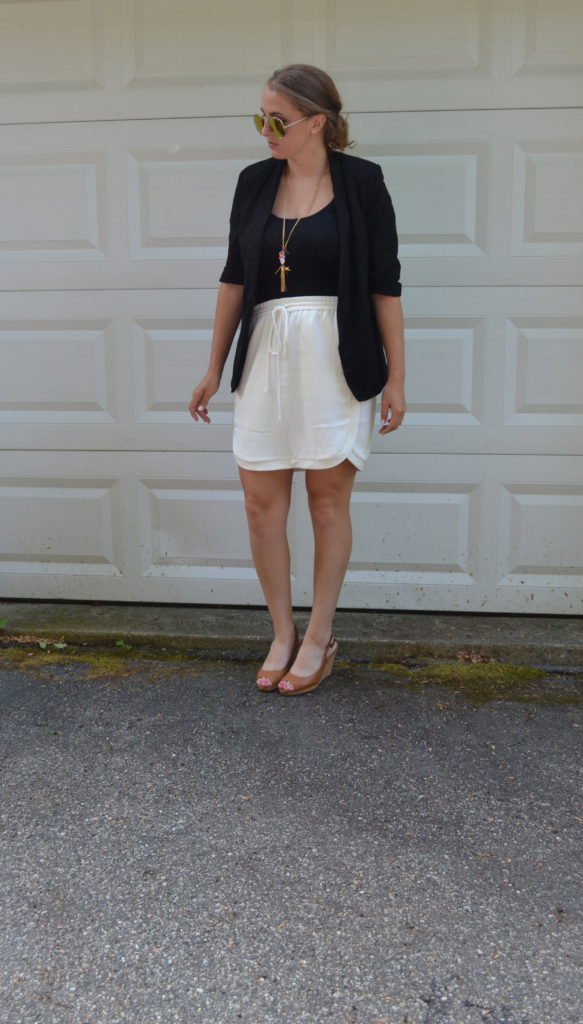 The summer can be a tricky time to dress for an office setting. It is usually sweltering outside/on public transportation. But, most organizations keep the air conditioning on full-blast. Therefore, I cannot stress the importance of investing in a solid jacket enough, whether you're a full-time employee or an intern for the summer.
A structured blazer is my go-to. However, it is important to make sure what's underneath the blazer is appropriate enough for a business setting. In some places, tank tops are not acceptable, so it's best to evaluate your superiors' attire to determine whether or not you should wear a tank top or t-shirt.
BANANA REPUBLIC TANK TOPS are an essential piece in my wardrobe because they are super-soft, last forever, and can easily be dressed up or down. As my INSTAGRAM illustrates, I cannot get enough of mirrored sunglasses. While the pair I am wearing was definitely cheaper, Ray-Ban makes an identical pair of AVIATORS that will certainly last longer. This J.CREW SKIRT is comfortable yet chic, so I know I will be reaching for it over and over during the summer. Speaking of J.Crew, I love stars, and they have a ton of options for STAR-INSPIRED JEWELRY this season.
You can get blazers anywhere at any price range. This ROMWE BLAZER  is an affordable piece, and it is perfect if you are, like me, a poor college student/new grad. This T BY ALEXANDER WANG BLAZER will be worn forever, so maybe when you land that full-time job, you invest in a blazer with your first paycheck and not a handbag. Depending on your budget, either would be a smart option.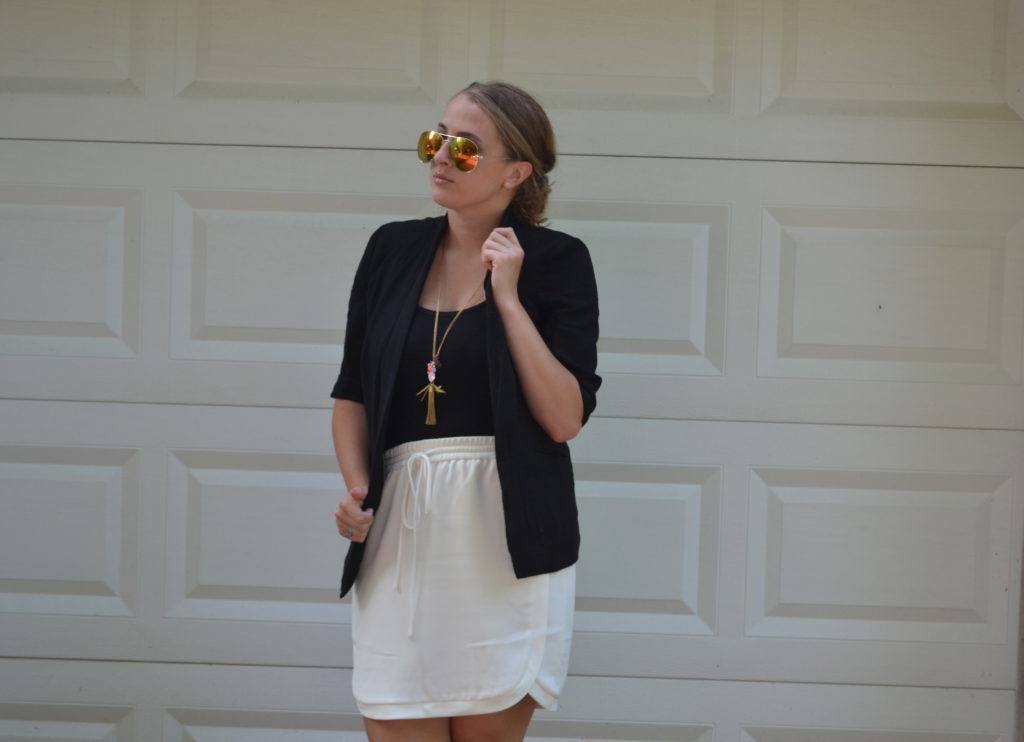 J.CREW SKIRT | Banana Republic Tank,  SIMILAR| Target Sunglasses, SIMILAR | Kohl's Blazer, SIMILAR // SIMILAR | J.Crew Necklace,  SIMILAR
Love this outfit? You can shop the links or the widget below by clicking on the items you like!
J.CREW SKIRT | BANANA REPUBLIC TANK | RAY-BAN AVIATORS | T BY ALEXANDER WANG BLAZER | J.CREW FACTORY NECKLACE | ROMWE BLAZER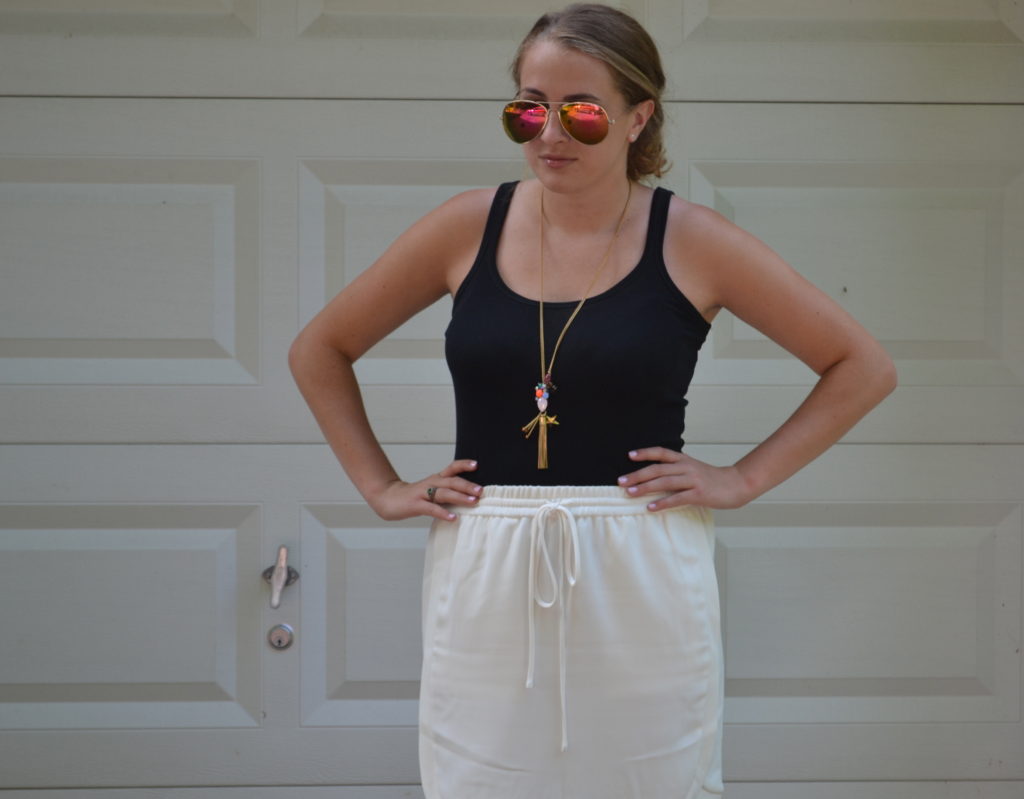 My absolute FAVORITE thing about this outfit? The SKIRT would easily transition to happy hour, which means I could wear it all day. Half-price drinks and a reason to see your friends is a double-win for me, and the ease of meeting up with people is one of my favorite things about working in New York City.
If you're ever looking for me past 5 o'clock, I'll be at the bar.
ERIN ★
#STYLESILIKE are meant to be shared.