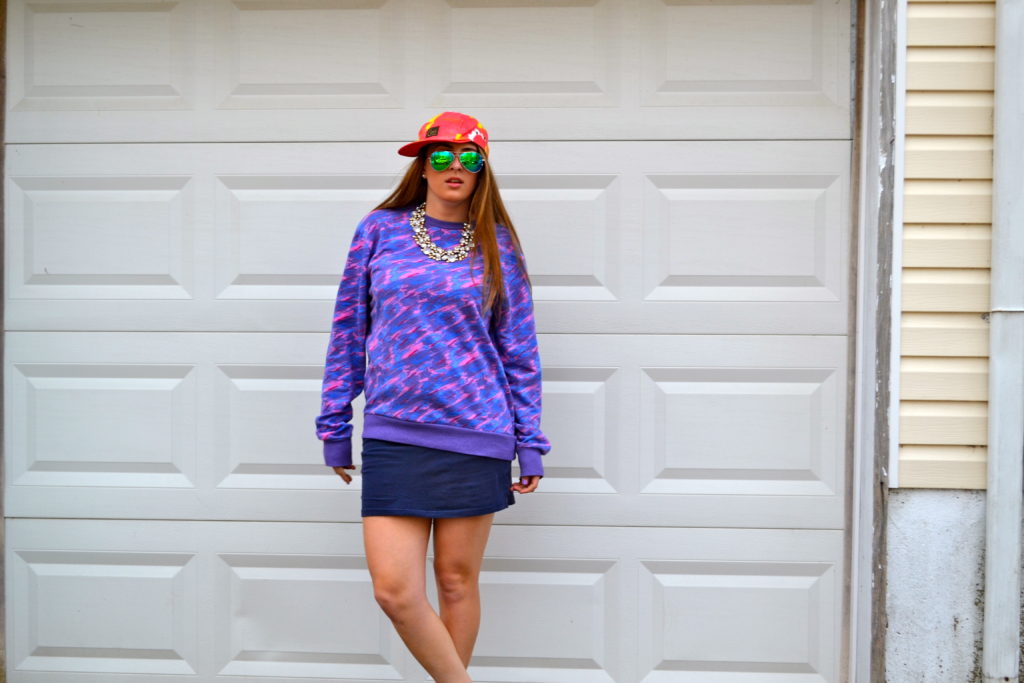 But, all of her friends stuck up their nose.
They had a problem with [her tie-dye] clothes.
Alright, those aren't the exact words to SK8ER BOI, one of my all-time favorite pre-teen jams, but it was the general idea. Don't pretend you didn't listen to this song 1000x in a row. I know you did. Ms. Lavigne inspired this post, and I hope this fearless artist, who really stood out from other pop singers at this time, would appreciate the subtle mixing of different tie-dye patterns.
This sweatshirt was a gift from my beloved friend, Susie, and I wear it so much that I have my eyes on more options like THIS ONE FROM WILDFOX. Actually, now that I think about it she was also there when I bought this hat in New York City. Herschel Supply Co. makes THIS SIMILAR OPTION that's relaxed enough for summer.
I wore my tie-dye pair of Vans into the ground, and I am debating when is the right time to invest in THESE PRETTY BUT CASUAL J.CREW VANS. My oldest friend, Nicole, bought me the Forever 21 necklace one I am wearing for Christmas, so I linked to THIS ALMOST IDENTICAL NECKLACE from our favorite cheap chic retailer.
Love this outfit? You can shop the links or the widget below by clicking on the items you like!
PAM & GELA SWEATSHIRT | PINK TARTAN SKIRT | J.CREW VANS | VINTAGE HAVANA SWEATSHIRT | PROENZA SCHOULER SKIRT | VANS® | WITH BUTTON SKIRT | WILDFOX SWEATSHIRT | VANS® | AQS SUNGLASSES | FOREVER 21 NECKLACE | HERSCHEL SUPPLY CO. CAP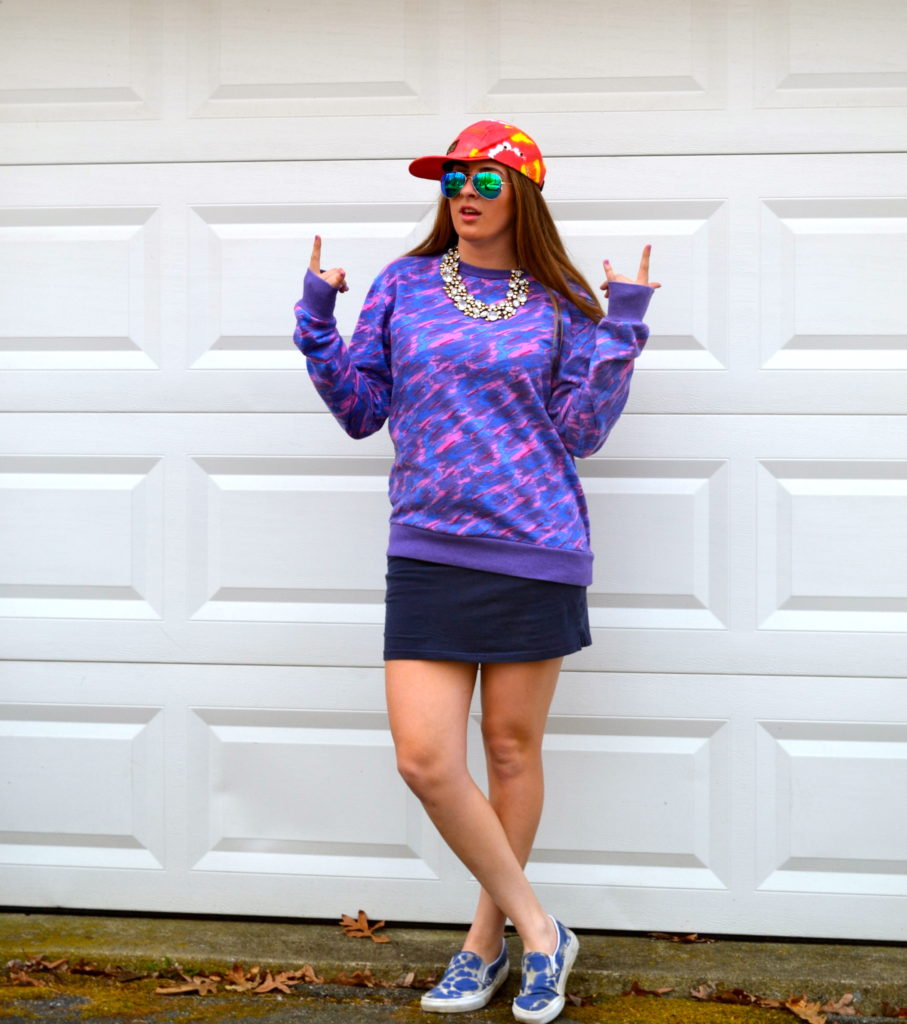 People, like Susie and Nicole, are fabulous, because they support my style pursuits as much as they support my path in life.
We are more than just good friends. 
This is how the story ends. 
#AvrilForever
ERIN ★
#STYLESILIKE are meant to be shared.